Star Wars: Galaxy's Edge is full of surprises and references to the films, but there are some secrets not even a hardcore Star Wars fan would notice!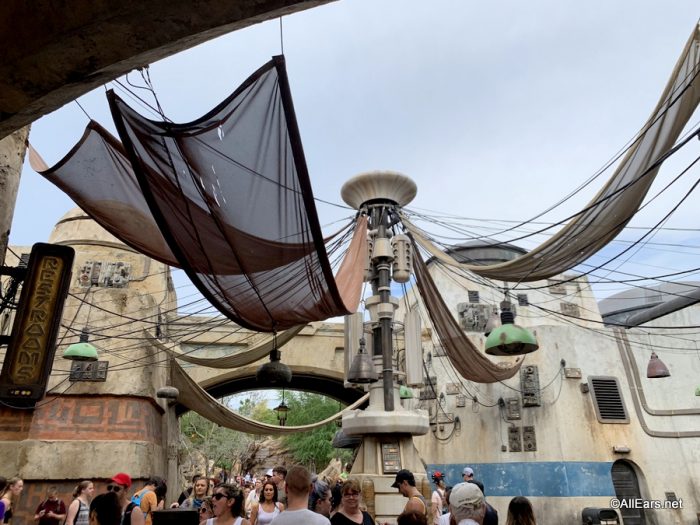 Here are some lesser known Easter Eggs to look out for on your next trip.
Oh — and spoiler alerts, in case you're trying to keep Black Spire Outpost a surprise for your first visit! 
The Obligatory Hidden Mickey
Every Disney Park has one, even if Mickey Mouse doesn't technically exist in a galaxy far, far away. The next time you're riding Millennium Falcon: Smugglers Run, look at the monitor Hondo uses to contact you before boarding the ship.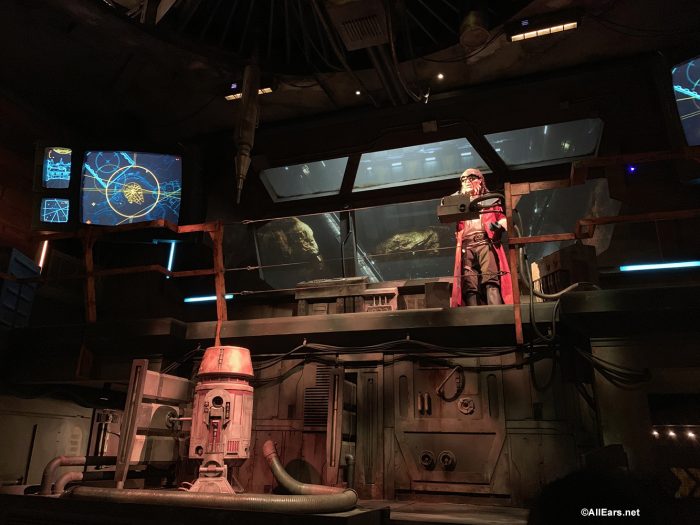 There's a hidden mickey made of three metal pieces on the left side of the monitor! Many loading areas have the monitor on the right wall, so this isn't immediately obvious unless you turn around. On the rare few where it's on the other side, however, Mickey will be staring you in the face.
Thank you for Flying Star Tours
Before they added the new sequence for The Rise of Skywalker, many flights on Star Tours: The Adventure Continues ended with a landing on Batuu. Normally, you can't see the Starspeeder during your adventure in Black Spire Outpost… unless you pay close attention as you finish your mission with Hondo. At the end of Millennium Falcon: Smuggler's Run, a Starspeeder 1000 is among the ships leaving the outpost.

Batuu Beats
Here's one you don't actually need to be at the park to enjoy. The tunes that DJ R3X spins at Oga's Cantina are all available online. But did you know that they aren't just singing nonsense in these songs? The majority of the songs performed at Oga's are done in Huttese, the same language spoken by Jabba the Hutt. Anakin also uses Huttese extensively during The Phantom Menace.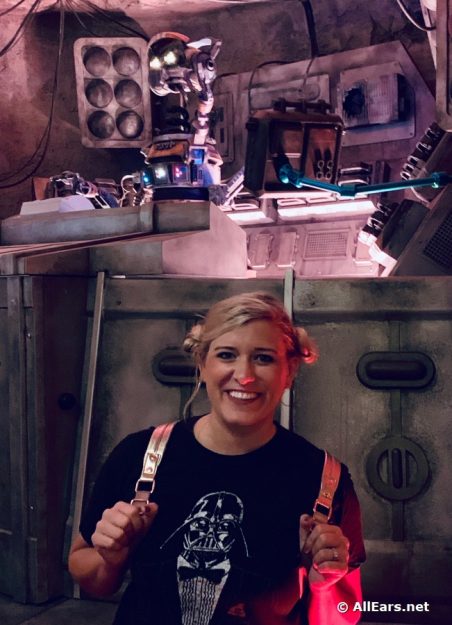 Here's just a few tidbits of some songs and their meanings.
A Tribute to George Lucas's First Movie
Next time you're at Droid Depot, look up. Those droid parts on the conveyor are cool enough as is, but count the spaces between them. They'll always move by in groups of 1, 1, 3, and 8 pieces. THX 1138 was the first feature film George Lucas ever did. Without THX, we wouldn't have Star Wars, so thank those droid parts as they swing on by!
Dok-Ondar's Legendary Find
Dok-Ondar's Den of Antiquities is full of Easter eggs, including the helmet from The Mandalorian, the Yavin Medals from A New Hope, and a statue from the Jedi Temple on Coruscant gracing the entrance. However, there's one secret that was so out of this world, Disney may have removed it. Look carefully around Dok-Ondar's, and you'll spot a relic from Lucasfilm's other famous franchise: Indiana Jones. That's right, I'm talking about the Ark of the Covenant!
This face melting treasure had a home at Dok-Ondar's for a while, but we've heard rumors it was removed due to visitor complaints. Still, these things never stay gone for long. Keep an eye open on your next visit.
This is just a sample of secrets hiding around Disney's biggest land ever. Are there any we missed? Let us know in the comments!
Join the AllEars.net Newsletter to stay on top of ALL the breaking Disney News! You'll also get access to AllEars tips, reviews, trivia, and MORE! Click here to Subscribe!