Since Disney+ launched in November, much of the mainstream attention paid to Disney's streaming service has gone toward Star Wars spin-off The Mandolorian and its adorable "Baby Yoda."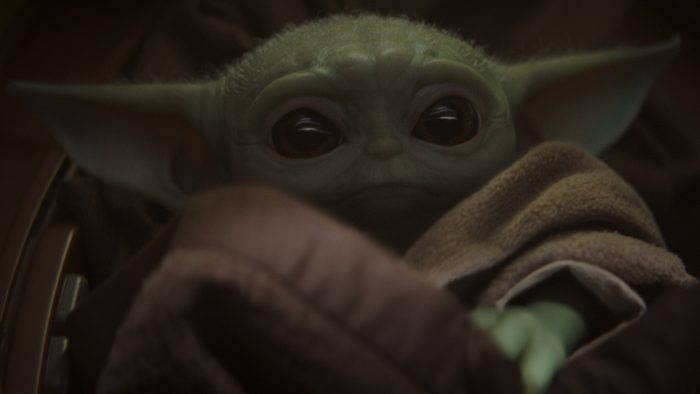 However, for fans of the Disney parks, the most interesting original on the service has been The Imagineering Story. The documentary series from Leslie Iwerks – award-winning filmmaker and granddaughter of Disney Legend Ub Iwerks – gives fans an in-depth look at Walt Disney Imagineering and has left fans hungry for more.
The question is, is more even possible? Over the course of its six episodes, The Imagineering Story reviewed the entire history of Walt Disney Imagineering, from its earliest pre-Disneyland incarnation as WED Enterprises to the modern age of mega-themed lands like Star Wars: Galaxy's Edge and the upcoming Avengers Campus.  That may seem like a pretty concise history with little room for addition, but we believe there are numerous directions the series could go in a potential second season.
Four of the directions we'd like to see the most include:
Dedicated Episodes for Each Specific Park
While The Imagineering Story certainly provided a wealth of information for theme park fans, there were certainly things about each park that could be expounded upon with more time. Picture a season that features a full-length episode dedicated to the evolution of Disneyland Park, then another on Magic Kingdom, or a two-parter dedicated to the conception, execution, and transformation of Epcot. Not to mention, even more in-depth examinations of some of the company's overseas parks including Disneyland Paris and Tokyo DisneySea. However, a second season could conceivably go even more in-depth if producers so-chose… .
Dedicated Episodes for Specific Attractions
A potential second season of The Imagineering Story could turn their Mighty Microscope (Adventure Thru Inner Space reference very much intended) on specific attractions. For example, an episode built around the Haunted Mansion could go even deeper into the creation of the legendary attraction than its segment in season one's second episode, as well as exploring the differences between the Disneyland, Magic Kingdom, and international versions.
Other attractions that have the history and legacy to shoulder full episodes potentially include Pirates of the Caribbean, Spaceship Earth, and The Twilight Zone Tower of Terror.
Dedicated Episodes for Specific Imagineers
If focusing on specific parks or attractions isn't in the cards, doing a season with full-length episodes dedicated to the legends of Disney Imagineering would be a worthy alternative. While the first season gave a taste of the biographies of some Imagineers, full episodes fleshing out their lives and careers would be a massive treat fans. Think of how cool it would be to watch an hour dedicated to the life and work of legends like Tony Baxter, Mary Blair, Marc Davis, or Rolly Crump, for example? The should could also focus on modern-day imagineering titans like Joe Rohde, Kim Irvine, or Scott Trowbridge, each of whom we only got a taste of during The Imagineering Story's first season.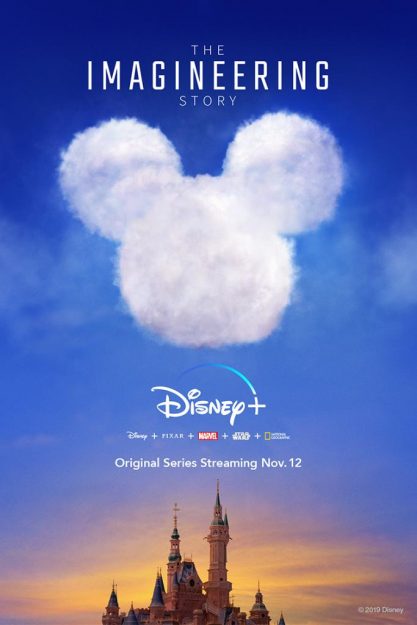 Dedicated Episodes for Closed and Never-Built Attractions
This is, admittedly, the least-likely path Disney would take for a potential second season of The Imagineering Story, given that there would be little promotional value in the concept, and frankly some of the stories of closed or unbuilt attractions don't cast the company in the most positive light. Still it's fun to dream about how interesting episodes dedicated to long-shuddered attractions like Horizons or deep dives into concepts like The Western River Expedition, Beastly Kingdom, Discovery Bay, and Westcot could be. The concept would not only be interesting to Disney fans, it would also provide a way for the work Imagineering put into these shuttered or never built attractions to be honored and live on.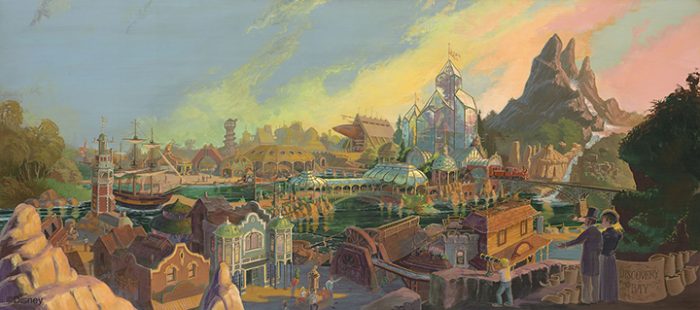 Have you watched the first season of The Imagineering Story? What would like to see a potential second season of the series focus on? Let us know in the comments below.