Just a few weeks ago, Walt Disney World's newest signature restaurant opened along with Disney World's newest Disney Vacation Club Resort.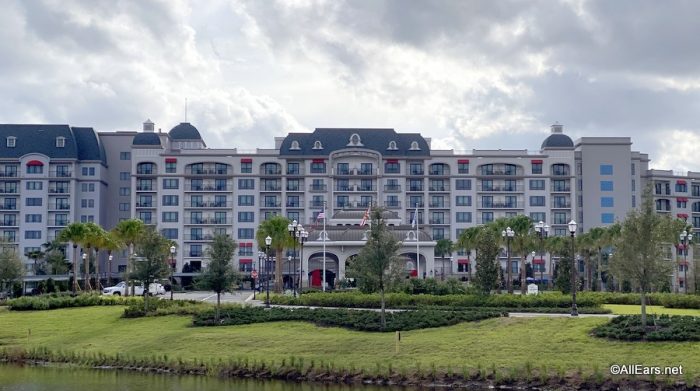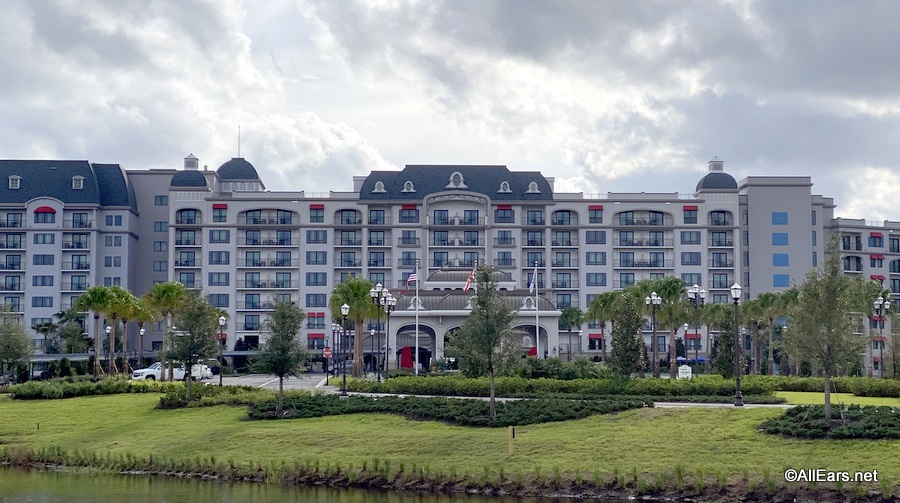 Topolino's Terrace — Flavors of the Riviera is Riviera Resort's full service restaurant, sitting on the highest (tenth) floor. It features freshly made French and Italian cuisine, a stunning view, and incredible service.
We had a fabulous time at our first visit to Topolino's, and it left us with one big question — did Topolino's just dethrone the legendary California Grill as a Disney World top dining experience?
We're looking at a few different key points to make our assessment.
(P.S: We're just looking at dinner here — no brunch or character breakfast!)
FIREWORKS VIEW
When Disney announced Topolino's they said it would feature fireworks views from both Epcot and Hollywood Studios. And it does…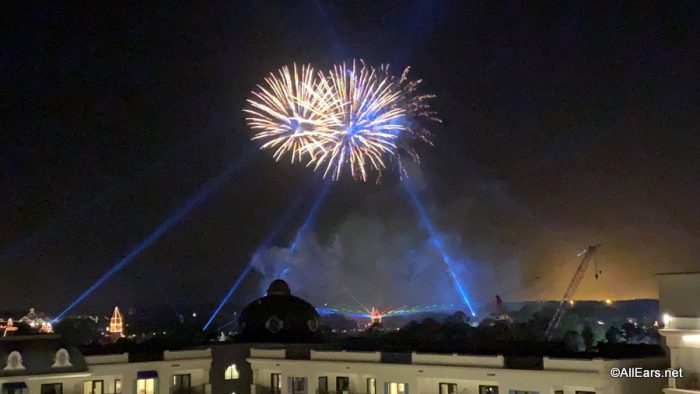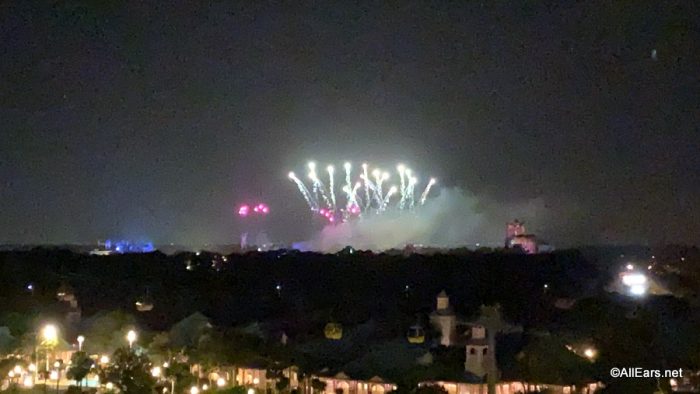 …but it's nothing compared to fireworks views from California Grill.
They didn't pipe the music in at Topolino's when we were there, which they do at California Grill. And while it's always fun to see fireworks from a rooftop, they weren't as grand from Riviera. Maybe that's because Epcot Forever and Jingle Bell Jingle Bam aren't as a big as Happily Ever After, or maybe it's because you're farther away from those parks at Riviera than you are from Magic Kingdom at the Contemporary.
That said, the view from Topolino's view is gorgeous at sunset!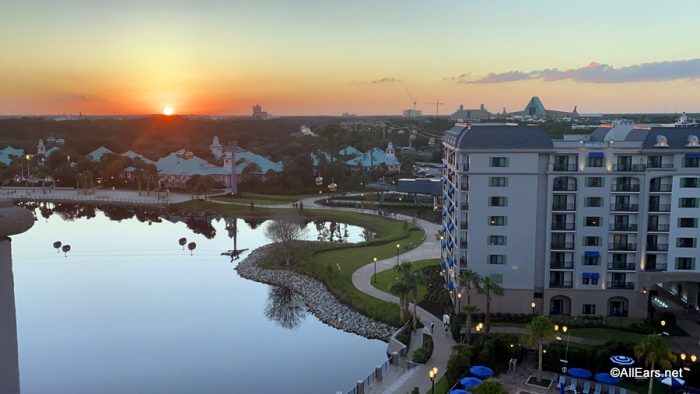 Still, California Grill is still the premiere spot for bird's eye fireworks.
SERVICE
As with any Disney Signature Restaurant, the service was fabulous during our meal at Topolino's Terrace.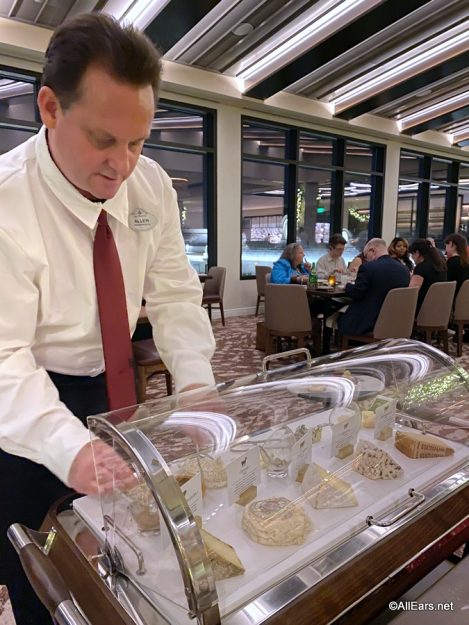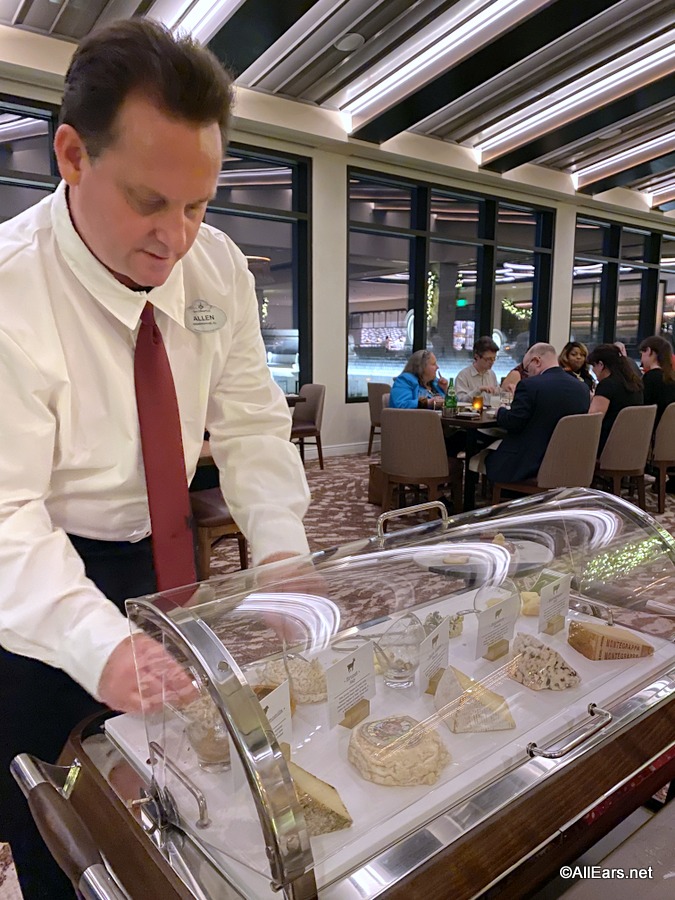 Our server had great recommendations of which dishes shine, what pairs well with what, and timed it so each of the five courses came out individually, not right on top of the other.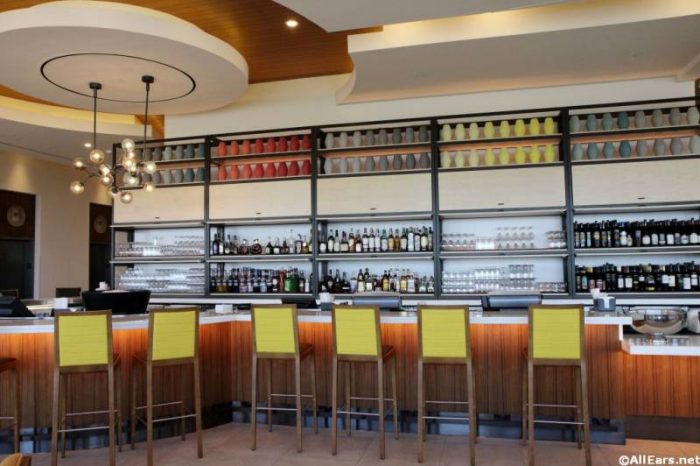 But still, we've had fabulous service at California Grill as well! In the past, we've had servers go as far as to point out the unique artwork on the walls, along with wine and meal recommendations.
It really isn't fair to pit one against the other here, especially because it all comes down to individual cast members and visits. That said, when you visit a signature restaurant at Disney, your expectations are even higher when it comes to service. And so far, neither have disappointed.
BEVERAGE
Both Topolino's Terrace and California Grill have their specialties when it comes to the bar.
California Grill has long been known as a wine lover's paradise. There are over 1600 bottles of wine in the large wine coolers, many of which are available by the glass. If you're a wino, California Grill absolutely has to be on your Disney bucket list.
Being French and Italian, we expected Topolino's signature libation also to be wine. And while they did boast an impressive list (not as extensive as Cali Grill, but still featuring lots of European bottles), we discovered they have an incredibly extensive bourbon selection!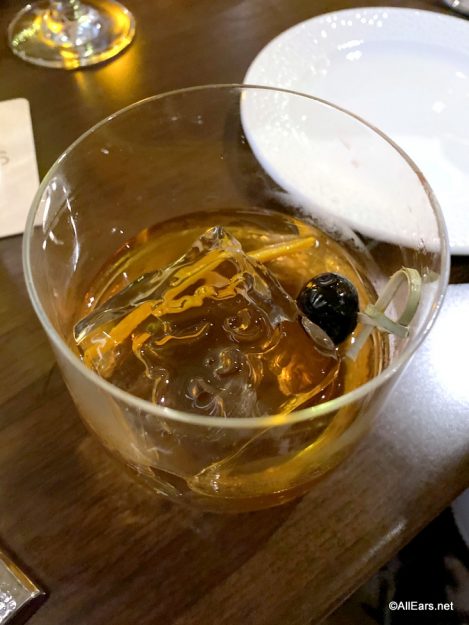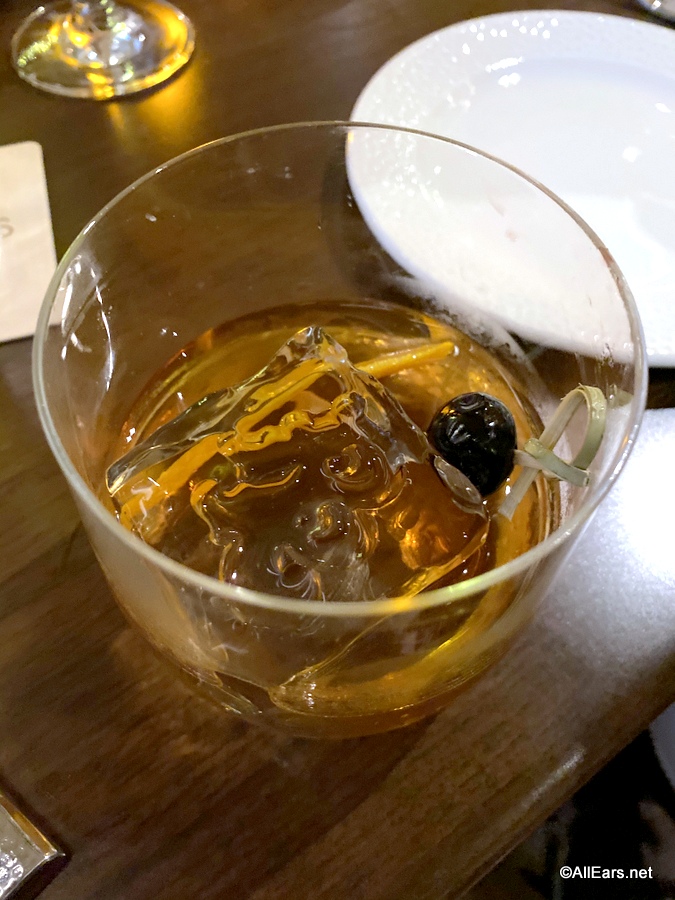 Several of the signature cocktails were bourbon based, with twists on classics (like the Modern Fashioned above)! As bourbon fans, we were pleasantly surprised by this. We also sampled a signature champagne cocktail and the French Rose, which had a Grey Goose Le Citron base. Overall, it felt as though Topolino's had more variety when it comes to signature beverages.
Of course, both restaurants have fully stocked bars and creative bartenders that could shake up anything your heart desires. But unless you're a big wino, we think the variety at Topolino's makes for a more universally pleasant choice. You can still get a fabulous glass of wine, but you can also enjoy some truly top-notch signature cocktails.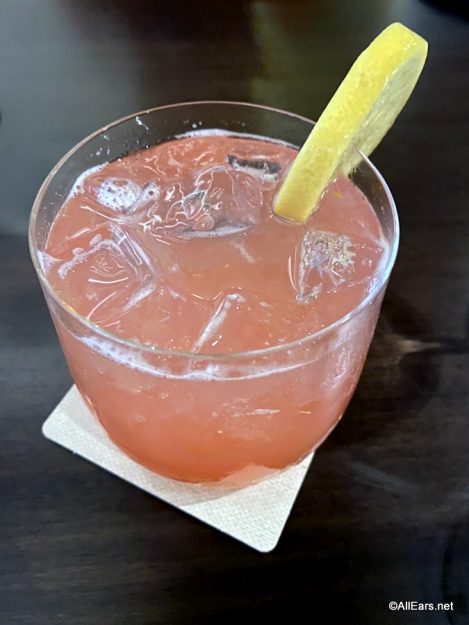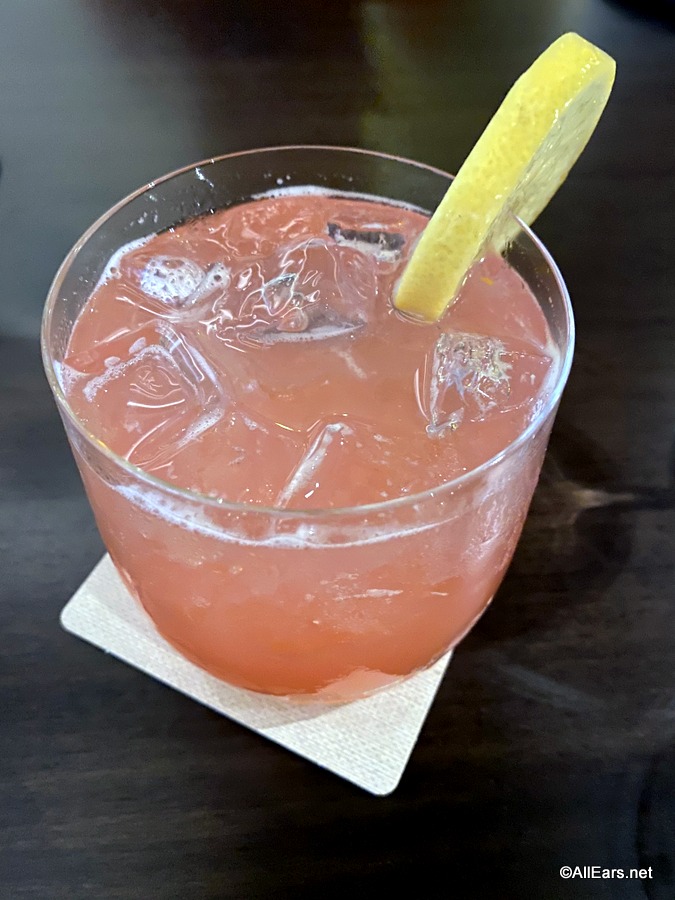 FOOD
This is the big one, right? If you're going for signature dining, the meal is really where it counts!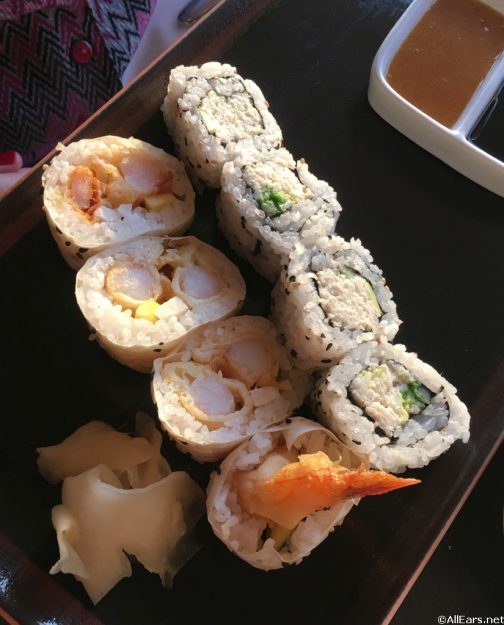 California Grill boasts an eclectic selection of dishes — from hand rolled sushi to artisanal pizzas.  Signature dishes include the Sonoma Goat Cheese Ravioli and the Grilled Pork Chop with Polenta, as well as steaks and seafood.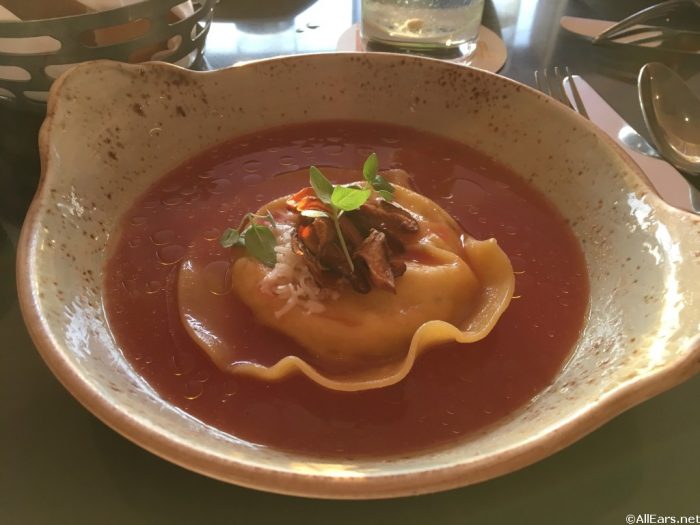 For the most part, the food is excellent at California Grill. Though, we have had reviews saying it's been a little hit or miss at times — which can be true of any restaurant.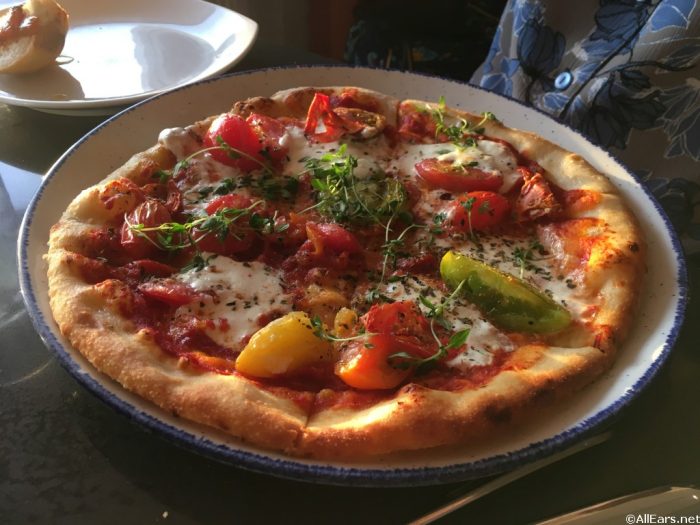 Topolino's Terrace is distinctly European, blending French and Italian flavors. Highlights on the menu include handmade pastas, imported cheeses, and fresh seafood.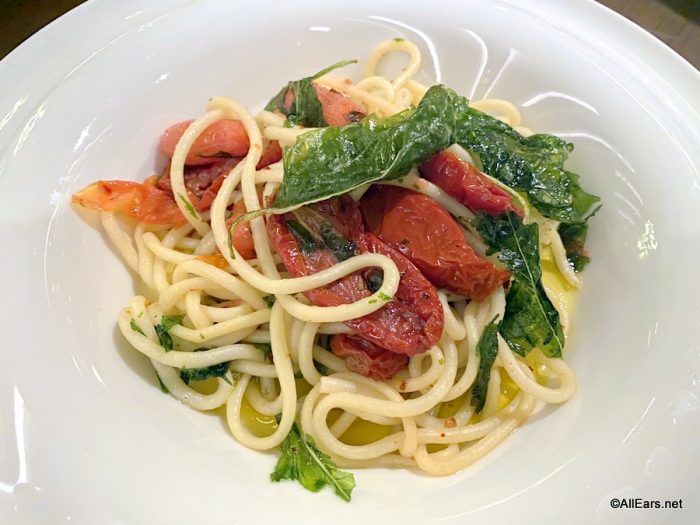 While Topolino's menu may not be as adventurous or varied as California Grill's, we found each dish to be delightful. These were classic flavors presented in a way that let each ingredient shine. It reminded us that sometimes simple is still the best. (Also, imported European cheese is the best.)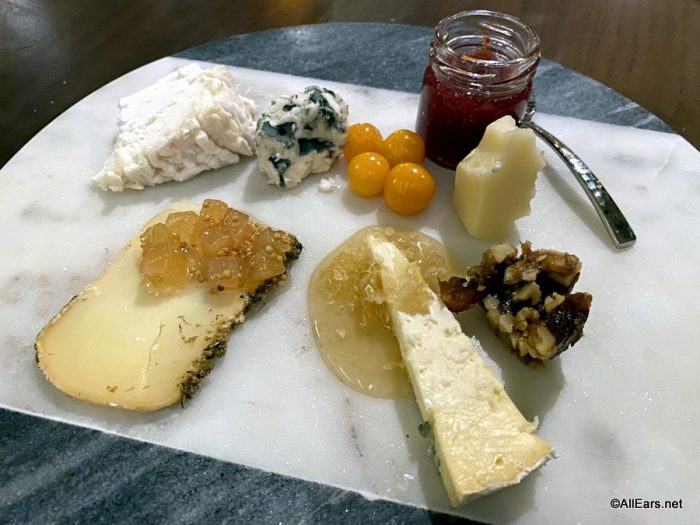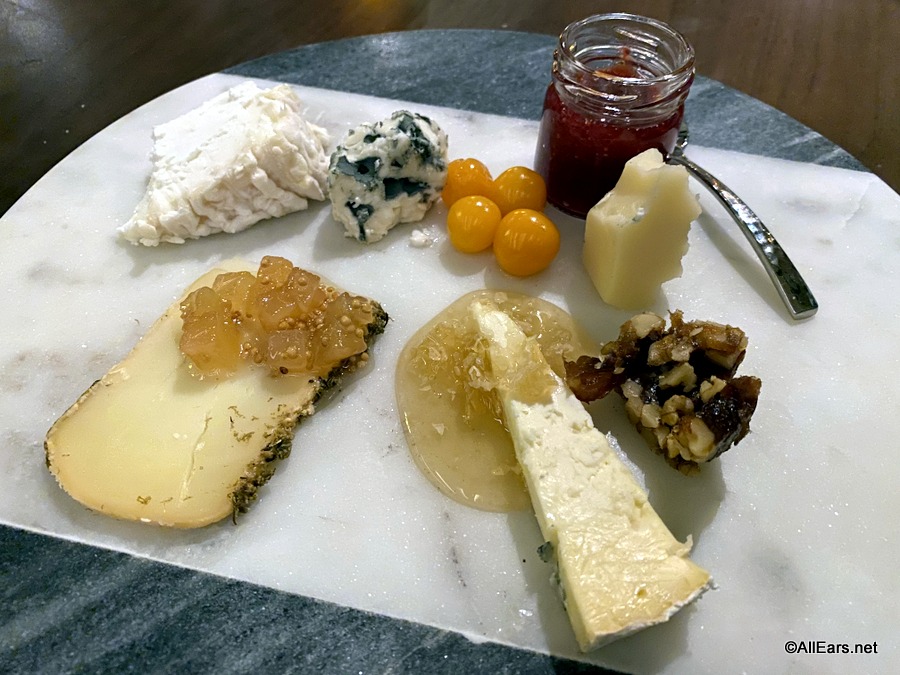 If we're being honest, we walked away happier after a meal at Topolino's than our recent dinners at California Grill. Each course was perfection, from the Cheeses to the Bouillabaisse to dessert.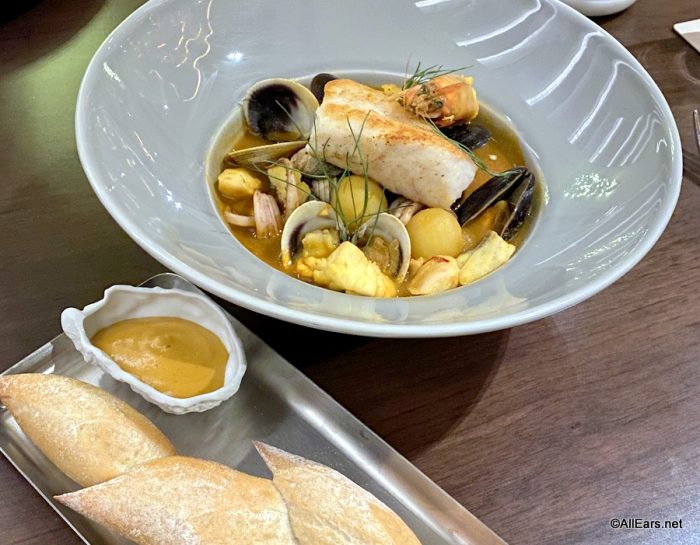 I mean, they even pour two imported olive oils (one French, one Italian) to start the meal.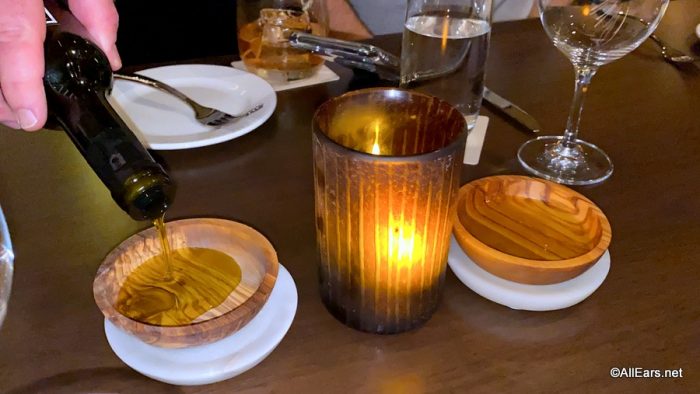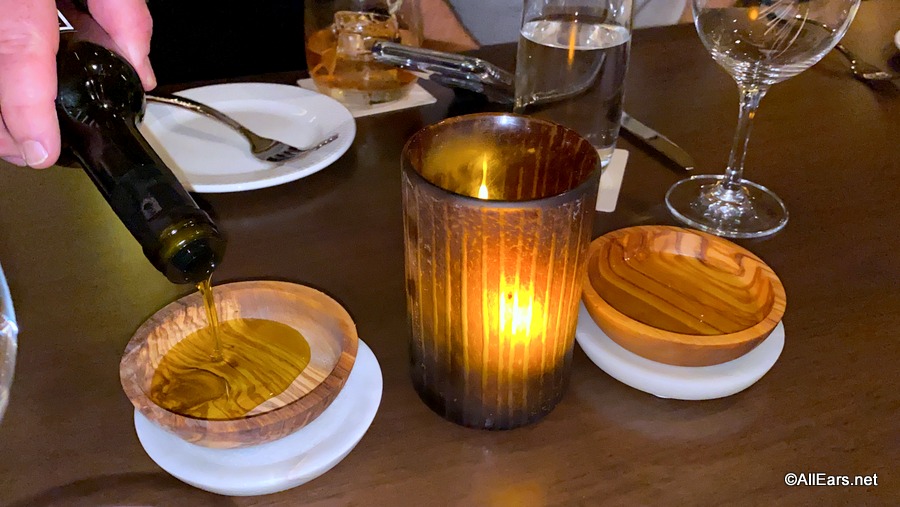 For our table as a whole, we all prefered the Topolino's Terrace meal was to California Grill. Granted, everyone at our table considers cheese and carbs to be the main food groups, so if you're not fond of these ingredients, your options will be slightly more limited than they would at California Grill.
So, which one is better?
In the end, it all comes down to preference, as they are both excellent signature meals.
California Grill is still the undisputed champ when it comes to fireworks views, and has one of the most outstanding wine lists on Walt Disney World property. Their menu has a wide variety of options, so you're likely to please everyone in the family.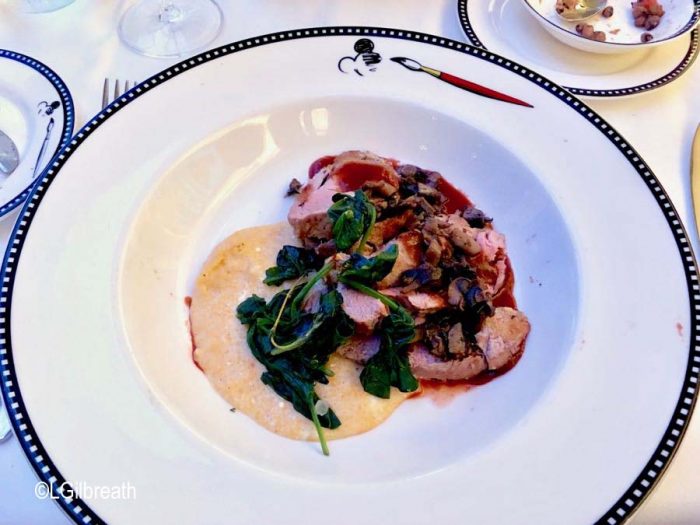 On the other hand, Topolino's Terrace still boasts an incredible view and has a stronger signature cocktail list. The food and service were fantastic, however some might find the menu slightly limited.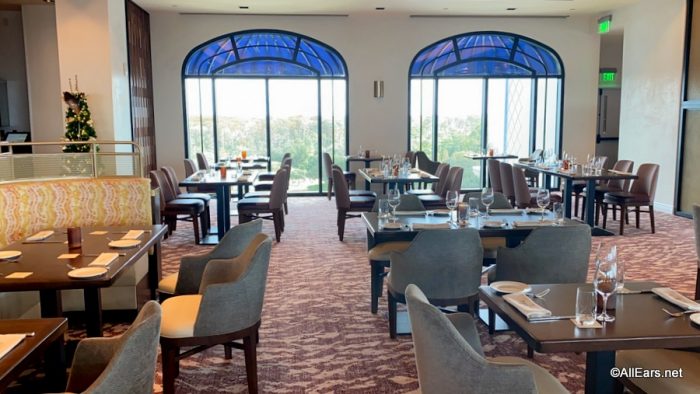 For me personally, I would pick another dinner at Topolino's Terrace over California Grill. I found the food to be fresher and brighter — you can truly taste that it's homemade pasta and bread. I loved the meal and cocktails, and did I mention all of the cheese?
That said, the next time I've got a hankering for a great glass of wine and a good cry over the Magic Kingdom fireworks, a trip to California Grill (perhaps even the lounge) could be in the cards.
Either way, you're going to enjoy a delicious meal with a great view. There are going to be people like me who think Topolino's is on top, and some that stay with the classic California Grill. And both would be right.
California Grill can still hang on to the title of a fabulous signature meal — but now it has to share the platform with Topolino's Terrace.
Have you eaten at Topolino's Terrace or California Grill? Let us know how it was in the comments!
Join the AllEars.net Newsletter to stay on top of ALL the breaking Disney News! You'll also get access to AllEars tips, reviews, trivia, and MORE! Click here to Subscribe!