To all who come to this photo trivia game, welcome! Along the way, the photos can make us relive memories and see details that Walt's Imagineers put into everything we love in Walt Disney World!
This week begins 2020!

Now for Challenge #618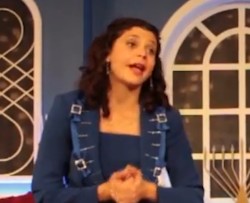 And here's the answer:
The Hanukkah Storyteller at Epcot!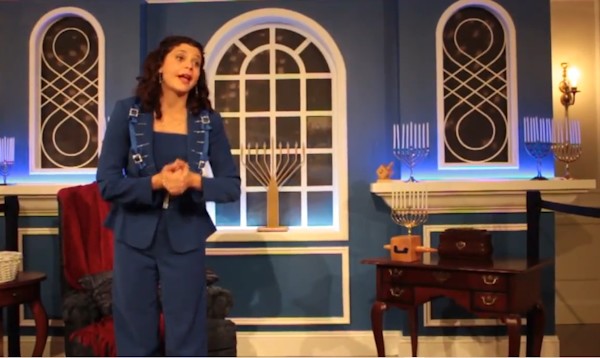 Richard Long was the first to send in the correct answer! Congratulations to Jim  and to all our winners this week! Joann Albrecht, Team Hill, Smitty, Karen Fichter, Sherry Knoster, Michelle Fure, Vera And Izzy Williams, Ed Suscreba, Theresa Maradei, Claire Gregory, Phyllis, Tammy Warmouth, Caroline Burmester, Sue And Ed Adams, Glenn And Nancy Motson, David Crockett, Gloria Martin, Gloria Martin, Martha And Justin Collins, Jeff Blank, Dee Dee Kenney, Tricia Petty, Deanna, Deb Ragno, Deb Ragno, Janet T Thorn, Donald J Purney, Vicki Britt, Jackie Graebel, Barclay Bakkum, Robert Flaherty, Jose Caballero, Mark Hardy, Grumpy Groupies, Grumpy Groupies, Jane Johnson, George Mundy Jr, Jodie S., Nancy Cole, and Timothy Johansen!
______________________________________________________
Challenge #619  Where in the world is this?
We're going to a different park and a different view of this famous icon at New Year's Eve!
Do you know? Do you have a guess? Send in your answer before the end of the day on Thursday, January 2nd, by clicking on the blue box below. Please do not post your answers on this blog post.
See you soon, Players!

_____________________________________________________________________
Everyone who sends in a correct answer to a Where in the World Challenge this month will be entered in a drawing at the end of the month for some special AllEars® goodies!
Be sure to follow @allearsnet on Instagram and Twitter!
Check out our YouTube Channel for reviews, news, information, and more!
Click below to subscribe to the AllEars® Newsletter so you don't miss any of the latest Disney news!