If you're on the Disney Dining Plan, you know some meals are worth more than others.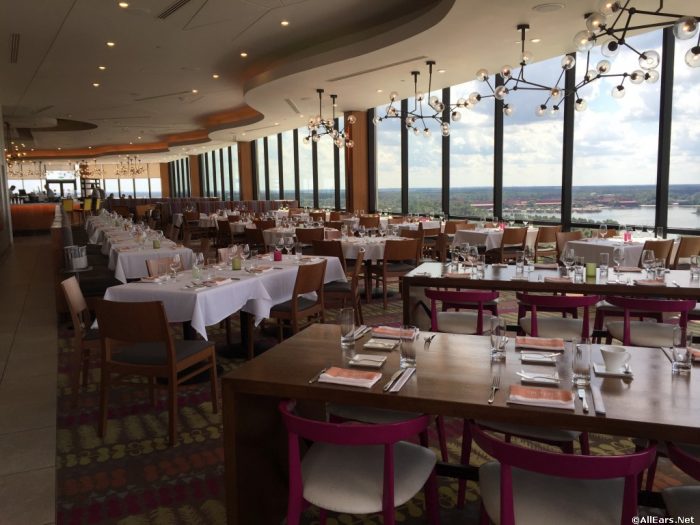 Certain dining locations are considered "Signature meals," meaning they require two table-service credits for ONE meal. If you choose to enjoy a Signature meals, you'll have to adjust the rest of your vacation accordingly to make up for the double entitlement usage.
So which Signature meals are actually worth using two Disney Dining Plan credits on? Here is our list of five meals worth the credits.
When polling the AllEars team about their Signature restaurant choices, the overwhelming winner was Jiko. Located at Animal Kingdom Lodge, Jiko is a somewhat under-the-radar Signature meal.
The restaurant features a large wood oven in the center of the dining room which turns out fabulous meat dishes, like the signature Oak Grilled Filet. Jiko also has an incredible wine list featuring South African wines and is known for their top notch service.
If you want dinner and a view, you cannot beat California Grill. Located at the top of the Contemporary Resort, it boasts an amazing view of the Magic Kingdom — and the Park's fireworks.
The menu has a wide variety of options as well — from gourmet flatbreads to seasonal American to hand-rolled sushi — so you'll likely be able to please every member of your family. And wine lovers, take note: there are over 1600 bottles of wine in the large wine cooler at the restaurant.
While some on our team still vote Jiko when it comes to food, the view and ambiance at California Grill is spectacular and worthy of a spot on our list.
If you're a seafood lover, then a meal at Narcoossee's will certainly be worth your two credits. This is another somewhat underrated restaurant — this time located on the shores of Seven Seas Lagoon at the Grand Floridian.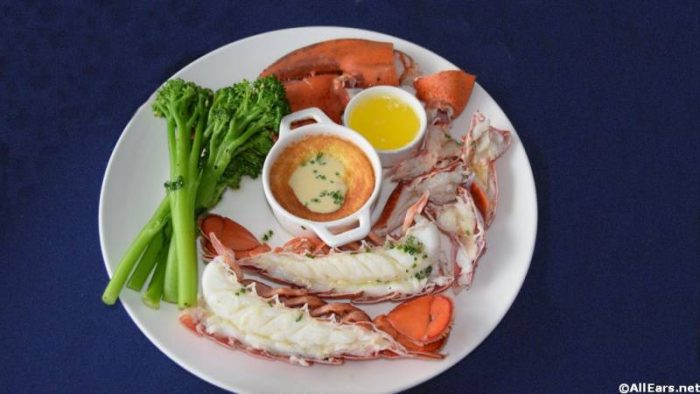 Like any restaurant on our list, to get the most bang for your credits, it's in your best interest to order the priciest items. In this case, the Surf and Turf or the Maine Lobster are great choices!
This one is on the list for one reason and one reason only: LOCATION. While the food isn't worth two points alone, it's hard to beat dining in Cinderella Castle.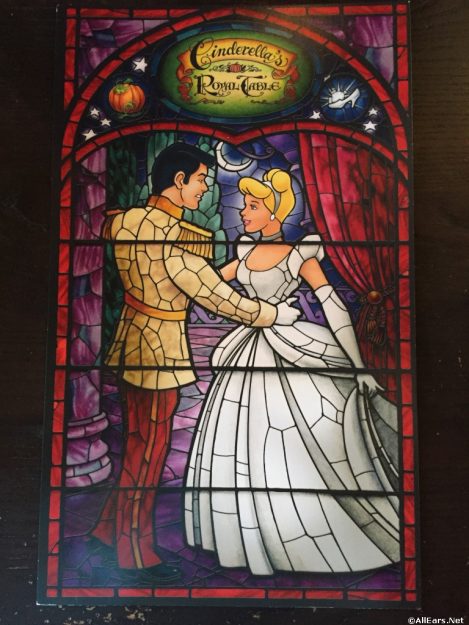 We recommend dinner because price-wise, it'll be the most expensive and the best use of the two entitlements.  Keep it in mind when booking your meals — if you're looking for an incredible meal, you're not going to find it here. But as far as experience, it's definitely a Disney Bucket List item!
Located in Disney Springs, Morimoto is brought to us by Iron Chef Masaharu Morimoto. It's the first pan-Asian restaurant in Walt Disney World, and it features delicious selections such as Peking Duck, sushi, and Wagyu beef.
This is another one where you'll want to make sure you're picking the pricier items to make it worth your two credits. But if you're a more adventurous eater looking for an exciting and delicious meal, Morimoto is a great choice.
So there you have it –our top choices for using your double Disndy Dining Plan credits. What are your favorite signature meals? Let us know in the comments!
Check out these posts for more trip-planning advice: