If you're a big Disney World fan, you probably know that there are a series of tunnels beneath the Magic Kingdom, known as the Utilidors. Maybe you've even seen some of the Utilidors when you've taken the Keys to the Kingdom tour.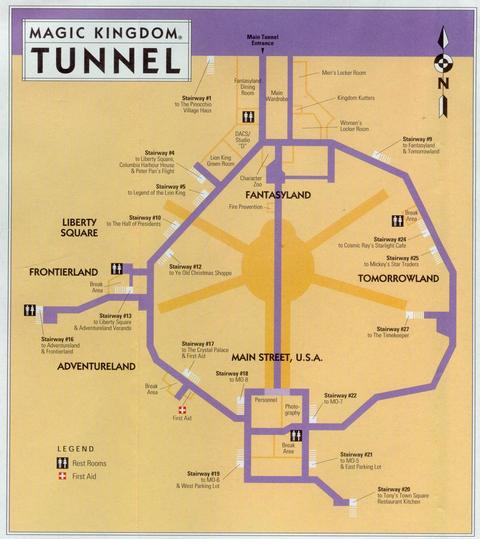 But have you wondered what REALLY goes on in those mysterious passageways? We're not talking about BEYOND what you might see on the tour!
We have some former cast member friends who've shared these secrets with us. But SPOILER ALERT:  don't read on if you're afraid of having a little bit of the Disney magic ruined.
First, a little background. The Utilidor tunnels were created so cast members could move throughout the Magic Kingdom more quickly, without having to deal with the crowds. Plus, cast members can move around without being seen. Walt Disney did not want a Tomorrowland cast member, for example, to be seen in Frontierland. The costumes are so vastly different — seeing an out of place cast member could ruin the magic.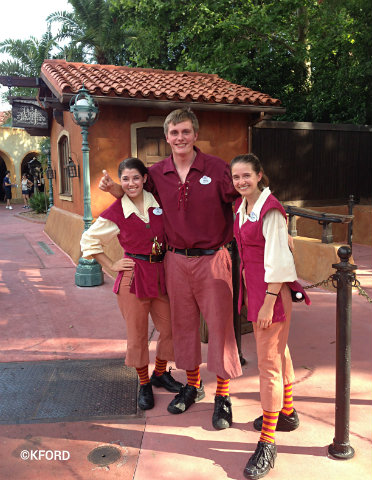 But, beyond just getting around, the areas underground are where a majority of Magic Kingdom cast members go to take  a break and relax for a bit. There are locker rooms, break rooms, and a cafeteria, as well as grab-and-go food spots located in the tunnels.
The cafeteria is known as the "Mouseketeria." This is where most of the Magic Kingdom cast members grab a quick bite to eat. There are three different dining options to choose from, one of which is the popular sandwich chain, Subway.
Costuming, dressing rooms, and makeup rooms are also located in the tunnels. In costuming, entertainment cast members check out their basics, which is the required athletic wear. This is either a gray or white t-shirt with black basketball shorts. Costuming for entertainment cast members has to be in the tunnels because, unlike other cast member costumes, these outfits are not allowed to be taken off Disney property. The costumes must be turned in at the end of each day to protect the integrity of the characters and the costumes themselves.
Each day, entertainment cast members pick up their costumes for the day. Because many of these performers portray multiple characters, what they "check out" will depend on their location for the day. Rolling black suitcases line the hallway, which allow the cast members to transport their costumes throughout the tunnels easier and without drawing attention. Performers will load up their costumes into these bags and will scan their castmember IDs before exiting the room in a system that keeps track of who has checked out which items. Cast members can be charged for pieces that are not returned within a certain period of time.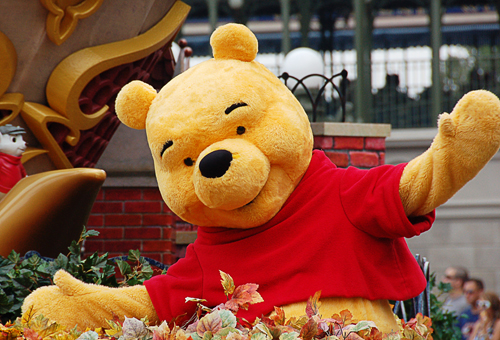 Dressing rooms and makeup areas allow so-called "face characters" (that is, those who don't wear masks over their faces, like Cinderella or Gaston) to get prepped and ready for the day. But, before performers can go out and do their jobs, they must warm-up. Therefore, there is a warm-up room in the tunnels as well. These warm-ups are led by a coach, who will make sure that the performers' bodies are stretched and ready to go. This is done to help prevent injuries on the job.
The tunnels are a really special place because it's where you will see Belle chatting with Piglet and a Frontierland quick service cast member talking to a Tomorrowland merchandise cast member.
This is also a fun place for cast members, at times. Sometimes, Disney invites in vendors, so cast members can shop. They bring in DJs for special events. They throw parties for holidays and they even have rare character meet and greets. Yeah, all of this just might be happening beneath your feet as you walk around the Magic Kingdom. Crazy, right?
Another really cool feature of the tunnels are the trash pipes. These are more like chutes that are installed on the ceilings of the tunnels. They were created to transport Disney trash from one end of the park to another, so you don't see cast members carrying large bags of trash around or overflowing trash cans.
How do cast members know where they are in the tunnels? The walls are painted a different color depending on which land you're in — or under, I should say. Also, you'll know you're standing beneath the Cinderella Castle because there is a very large dip, which had to be created because of the moat.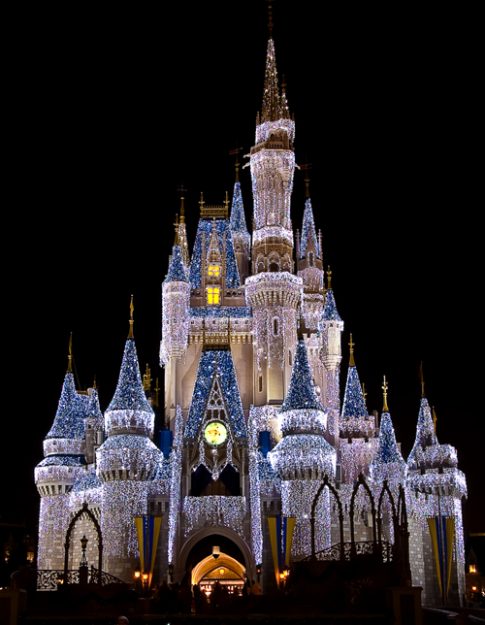 So, as you can see, the tunnels really are a unique place where magic can be made… or spoiled. And, another fun fact, there are tunnels beneath Epcot as well. They are much smaller, but have a very similar dynamic!
We'd also like to apologize for the lack of photos. Disney prohibits them to preserve the magic, obviously.
Have you ever been in the tunnels beneath Magic Kingdom? Let us know in the comments below! 
Be sure to follow @allearsnet on Instagram and Twitter!
Check out our YouTube Channel for reviews, news, information and more!
Click below to subscribe to the AllEars® newsletter so you don't miss any of the latest Disney news!