You might have come across the following images at Walt Disney World. I think several of them are decent Hidden Mickeys, but maybe one is too obvious to be called "hidden"?
At Epcot, don't miss this Mickey with earphones when you're greeting the real Mickey at the Character Spot. Find it on the left side of the first greeting bay.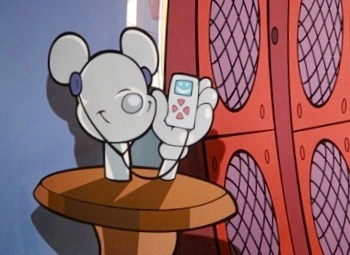 During the first part of the MuppetVision 3D movie in Disney's Hollywood Studios, stay alert for Mickey on a shelf. As Kermit walks past the long hall and toward the lab, he passes shelves with trophies on the wall before he reaches the lab entrance doors. It appears that a black and white, full-body Mickey Mouse trophy is at the middle of the top left shelf. It's quite difficult to get a decent photo of this 3D image. (Thanks to Matthew Wang and Alexander McClintick).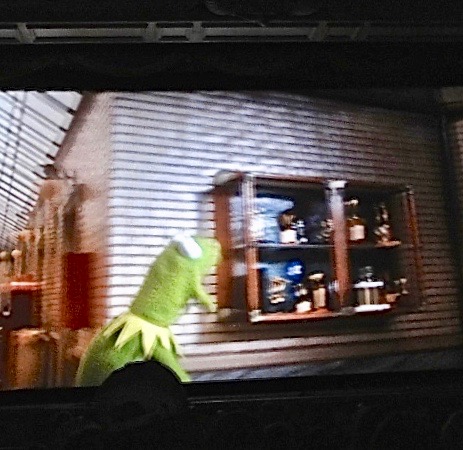 I've been debating about this image for a while. Many folks notice it on both pillars that support the entrance sign to Chef Mickey's restaurant in the Contemporary Resort. Large classic Mickey indentations are in metal bands that surround the lower part of the pillars. What do you think, is this image hidden or decorative (obvious)? (Thanks to Leah Lakatosh and Stephanie Harrison).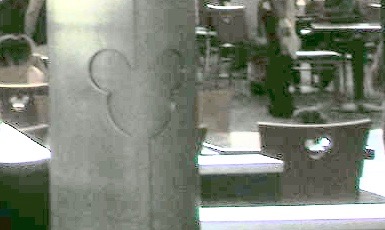 At the Polynesian Resort, on the display Sea Raycer boat outside by the marina, three dials at the left side of the dashboard form a classic Mickey. Faint white circles around the dials connect in a well-proportioned Mickey. You can see other Sea Raycers with this dashboard classic Hidden Mickey on display at other Walt Disney World Resorts. (Thanks to The Skazick Family from the UK).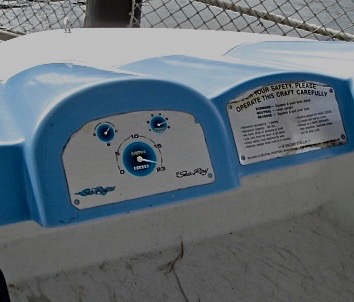 Always searching!