The props in the Carousel of Progress in Tomorrowland change from time to time, especially in the final scene. Salt and pepper shakers with black classic Mickey heads were added to the right side of the kitchen counter in front of dad. (Thanks to Kristen Bevacqua, and Brianna Alvarez).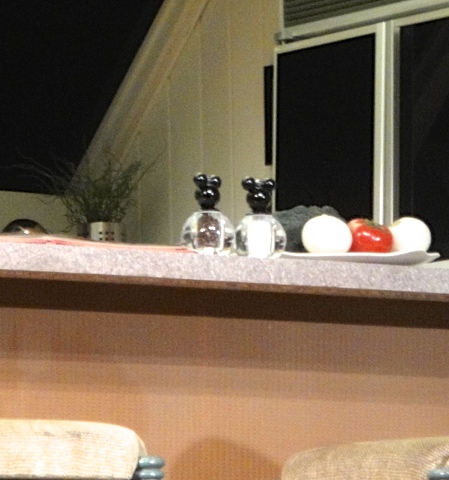 The presents around the Christmas tree are moved or replaced at times, but recently the green classic Mickey on a gift wrap and the plush Mickey by grandfather have been easier to spot!

Do you believe in positional Hidden Mickeys? Like this image from The Chapeau shop on Main Street, U.S.A. You have to look up from below to line up the mouthpiece with the bells on the antique phone on a wall in the shop. (Thanks to Octavio Perez).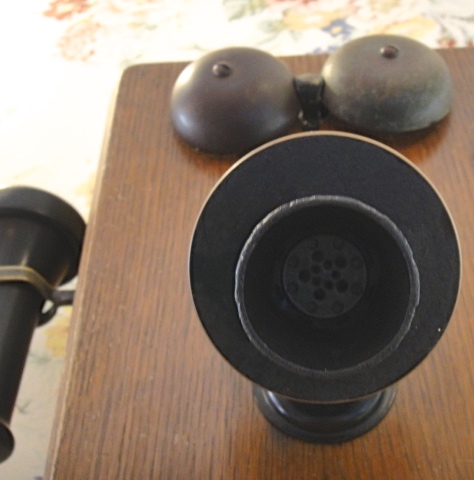 A mirror is on the wall just to the left of the antique phone in The Chapeau shop. Do you think the design at the top center of the mirror frame is a Hidden Mickey? (Thanks to Mallory Tonra).

Take a look at the lollipops in a display window of the Main Street Confectionery store; the window faces Main Street. Do the colorful lollipops form an upside-down classic Hidden Mickey (or upside-down Minnie Mouse because of the bow)? (Thanks to Suzanne Perez, and Kelsey Draves).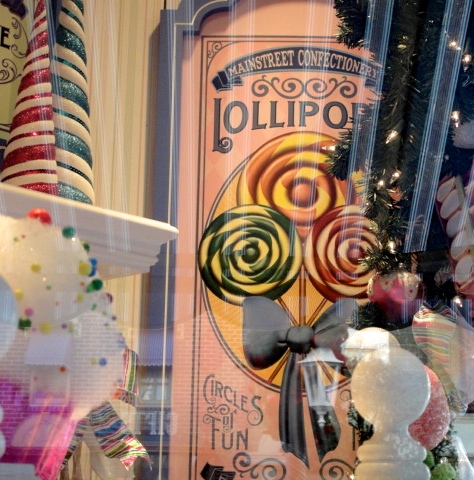 In the faux ticket window upstairs at the Main Street Train Station, the baggage ticket with the black Hidden Mickey markings on the letter "O" changes around at times, but at least it's still there!

Happy Hunting!
Looking for more Hidden Mickeys? Have one to report? Visit Steve's website at: http://hiddenmickeyguy.com/