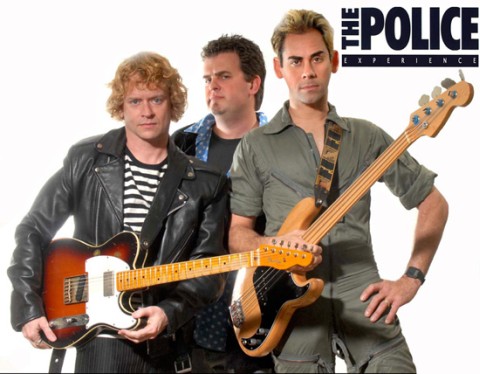 The latest group in Epcot's Sounds Like Summer concert series is The Police Experience – A Tribute to The Police (pictured above).
They will perform at the America Gardens Theatre in World Showcase at 5:30, 6:45 and 8 p.m., daily through July 20.
The final act in this year's series, 2U ~ A Tribute to U2, will perform in the same spot, at the same times, July 21-27.
All Sounds Like Summer performances are included with Epcot admission.