Vickie and I visited the Magic Kingdom to experience the refurbished "Walt Disney's Enchanted Tiki Room." This show is a tribute to the original Tiki Room show that Walt Disney put together in 1963 and which opened at Walt Disney World as the "Tropical Serenade" in 1971. Iago and Zazu have flown the coop, but the other Tiki characters have stayed behind. Furthermore, the upside down Hidden Mickeys at the bottom of several perches inside the Tiki Room are still in place!
We also stopped into the Carousel of Progress for a spin through the last century. I like to check out Dad's two left shoes in the second scene.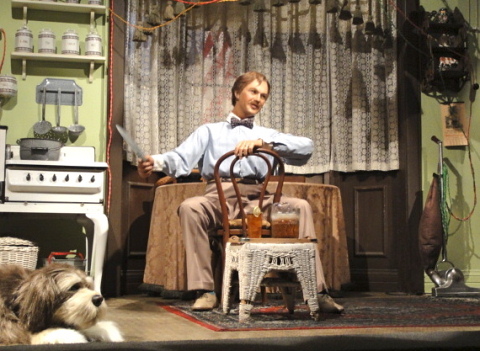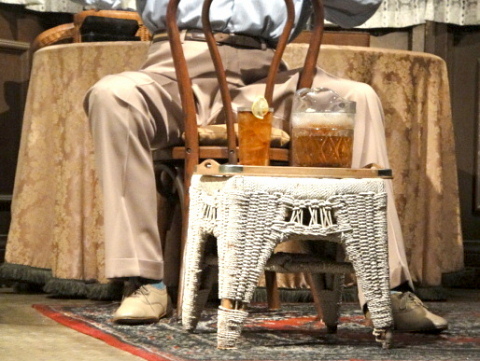 In the third scene, Mickey's Sorcerer's Hat is still perched on the right side of the stage, next to the girl in the shaker machine.
Interesting fact from the last scene: the father is preparing dinner, but only six chairs are around the dining table.
Yes, there are six people on stage in the last scene, but what about Uncle Orville (the seventh person), who is off stage in the bathroom?
Anyway, the Magic Kingdom is always fun for us, especially when Disney leaves our Hidden Mickeys intact!