Tuesday's issue (September 25, 2007) of the AllEars® (weekly newsletter) has a special feature on the original Journey Into Imagination ride (Future World, Epcot) written by Lou Mongello.
As I read the draft, I found myself reminiscing about the ride and my first visit to Epcot in the early 1990s. All of a sudden I was surrounded by my postcard collection, searching for Figment cards! You're in luck!
Here are the ones I found.. They are here as a tribute to Epcot's upcoming 25th anniversary and the original Journey Into Imagination. All scans of the front of the postcards which are all copyright Disney.
Pre-opening artist rendering postcard. "With a Spark of Inspiration ." – colorful realms of creativity will be explored when guests board ride-vehicles for a Journey Into Imagination."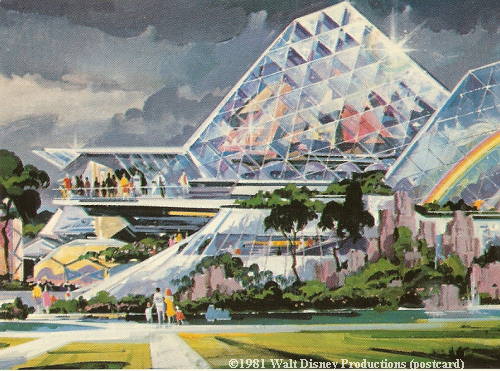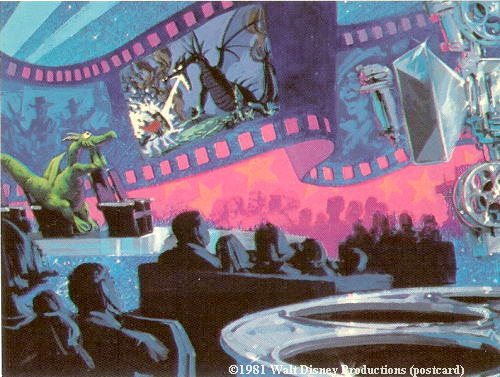 "Imagination – One Little Spark in Journey into Imagination, Dreamfinder and Figment escort you aboard the 'Dream Machine', enjoy a 3-D 'Magic Journeys', and the Image Works spurs creativity with light and sound."

"Catch a Dream – The Dreamfinder and his little purple pal, Figment, fly through the universe gathering sounds, shapes and colors for a Journey into Imagination."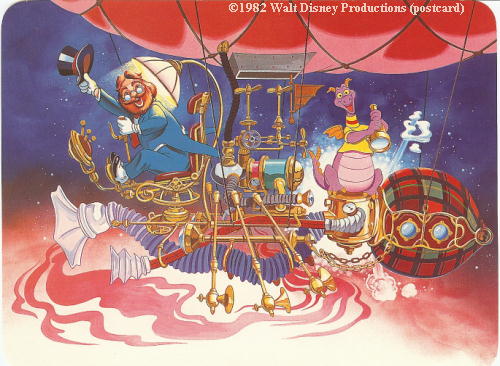 "You're On Figment! Can a dragon be a star? Why not? In Journey Into Imagination, Figment puts on his top hat and tails to entertain us."
If I'm missing any Imagination or Figment postcards from the 80's or 90's, please let me know! I'd love to see them. Just use the comment link below.
Lou's article is in the September 25, 2007 edition of AllEars®, available by free subscription.
AllEars® is a weekly newsletter with feature articles, news, tips and our famous MouseyMindboggler riddle!. It is sent via email to over 90,000 subscribers. Check it out!