Get ready — soon a NEW Festival will take over EPCOT and you need to be prepared.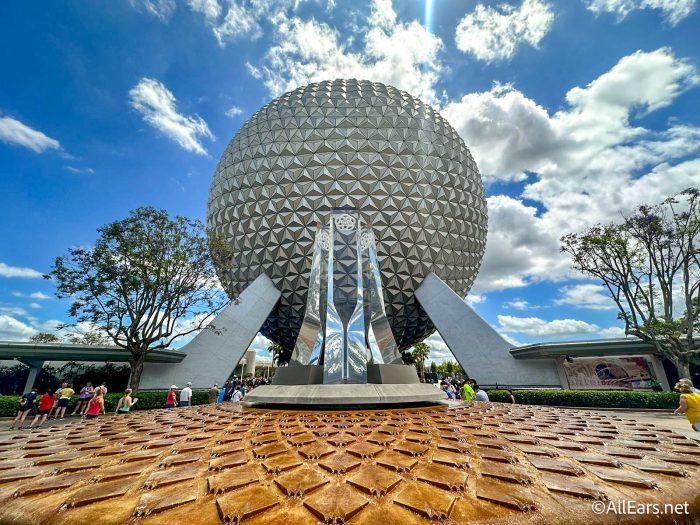 The EPCOT International Food and Wine Festival will take place from July 27th through November 18th. It'll feature all kinds of food booths (of course), merchandise, scavenger hunts, and MUCH more. One of the highlights of the Festival is the Eat to the Beat Concert Series. We already got the FULL concert schedule and confirmation that dining packages will be available, but now we've got even more good news.
According to the Disney World website, Eat to the Beat Concert Series Dining Packages will be available to start booking on July 6th, 2023!

Just what is an Eat to the Beat Dining Package? Good question! During the Food and Wine Festival, various popular bands perform at the America Gardens Theatre in the American Adventure pavilion from Friday through Monday. There are typically 3 shows each day — 5:30PM, 6:45PM, and 8PM. The bands performing this year include Boyz II Men, Sugar Ray, Hoobastank, Baha Men, and more.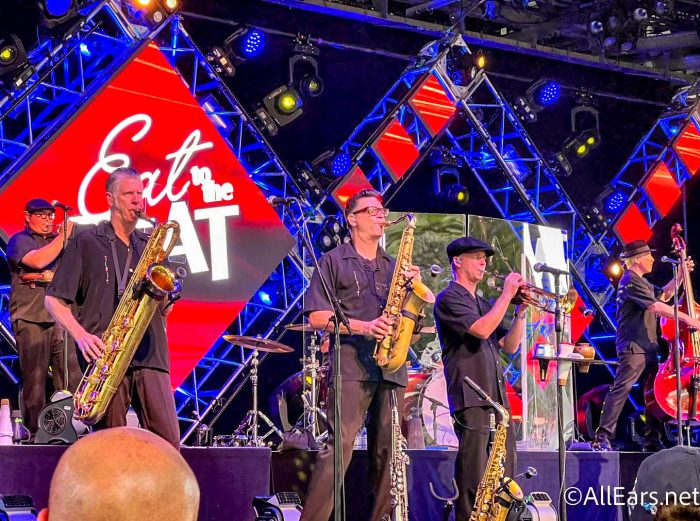 You can see these concerts for FREE (as part of your park admission) and seating is first-come, first-served. Seating for some of the really popular groups can fill up fast and you may find folks waiting in the standby line to get into the theatre for a WHILE before the show starts.
Want to make sure you've got a good seat for your favorite group WITHOUT waiting in a long line? That's where a dining package comes in! The dining package allows you to pay for a special set that includes dinner at an EPCOT restaurant (only select ones participate) AND guaranteed seating for one of the concert performances that day.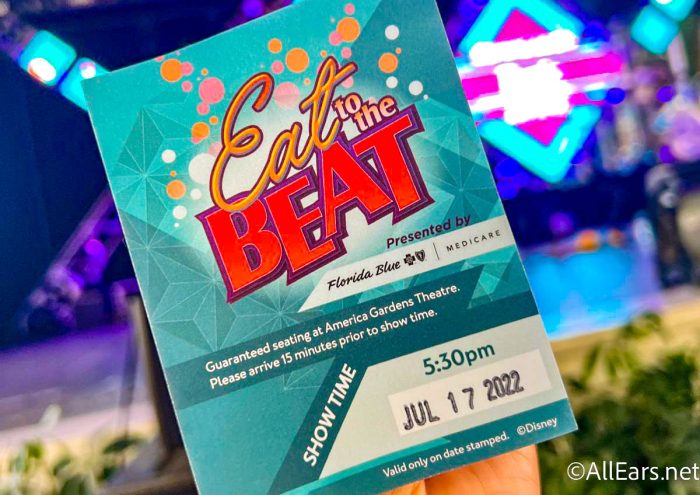 In the past, restaurants like  Biergarten Restuarant, Coral Reef Restaurant, Garden Grill Restaurant, Le Cellier Steakhouse, Regal Eagle Smokehouse, and Spice Road Table have participated, with some (like Regal Eagle) offering a limited number of day-of packages. Meals typically include an appetizer, an entree, a dessert, and a non-alcoholic beverage, or full buffet and non-alcoholic beverage at buffet-style spots.
Last year, pricing was from $35 to $80 for adults and from $16 to $43 for children. Thus far, the participating restaurants, pricing, and details of what's included in each meal have NOT been revealed for the dining packages in 2023. More details are set to be released in late June, however, so we could get some critical information then.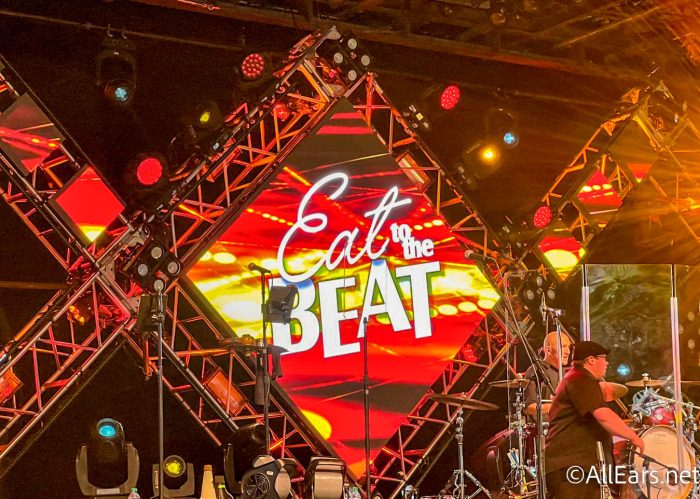 If you want to guarantee your seat at a popular concert, look into these dining packages and see if they're worth the cost for you.
For more Food and Wine news, click here. And stay tuned for the latest updates!
Do you think these dining packages are worth it? Tell us in the comments.