As you may be aware, there are LOTS of changes happening in the Disney World parks right now.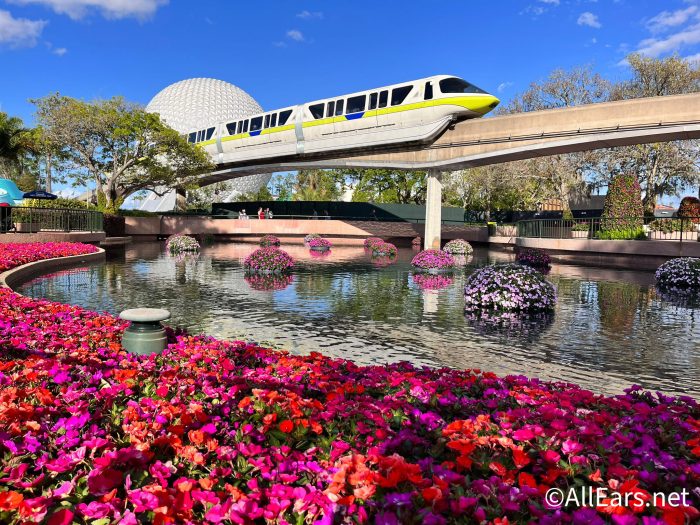 We've recently done whole videos on the major changes coming to the parks soon and the BEST new changes in the parks. EPCOT is really going through a lot, and their new map reflects some of these upcoming changes!
We headed over to grab one of these new maps that have a few key differences!
Take a look at the new EPCOT park map! pic.twitter.com/dqmWMhochT

— AllEars.Net (@AllEarsNet) April 1, 2023
For starters, any mention of the 50th Anniversary is now gone!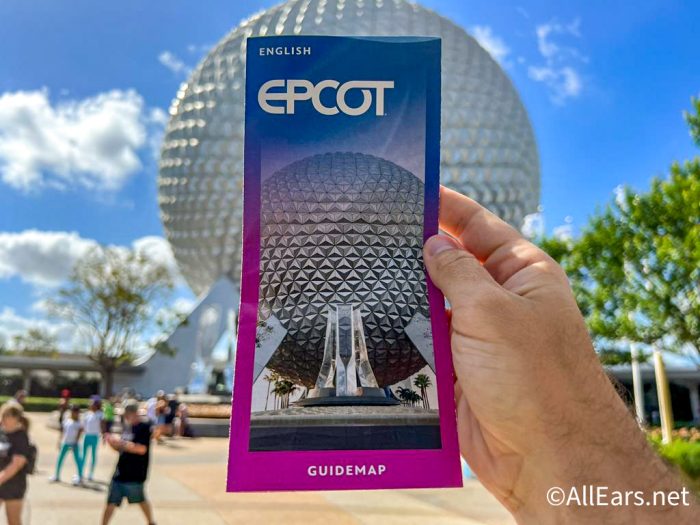 This isn't a surprise as we've known when the celebration was ending for a while, but it's still sad to see it go.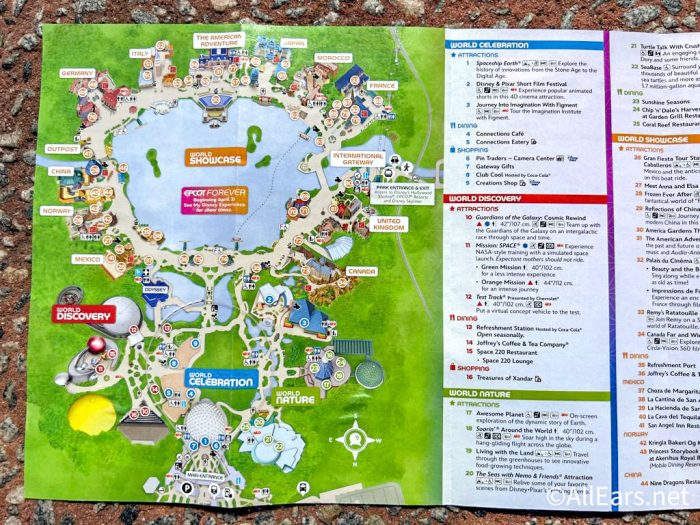 The Harmonious barges are also gone on the new map.
The barges are gone from the World Showcase Lagoon in the new EPCOT park map! pic.twitter.com/uW1VYEIhNa

— AllEars.Net (@AllEarsNet) April 1, 2023
We know this is a welcome sight to many, as the Harmonious barges were not loved by a good portion of Disney World fans. While lots of people loved the show itself, the barges blocked the view across World Showcase Lagoon all day.
Other changes seen on the map are:
New tagline of "The Magic of Possibility has been added
Any references to the Beacons of Magic show have been taken out (now it just mentions nighttime shows), however, the Spaceship Earth lights are here to stay
Ducktales has been moved to the park highlights section
The Seas with Nemo and Friends added to park highlights
The Connections Cafe & Eatery highlight has been removed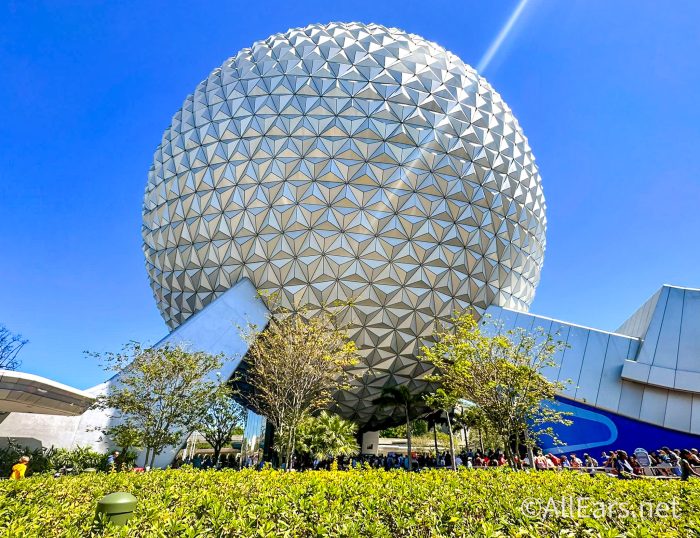 Be sure to stay tuned to AllEars to keep up with all the latest EPCOT construction news, and all other Disney news!
How do you feel about these EPCOT changes? Tell us in the comments below!