If you haven't been to Disney World in a while, you might be surprised by all the CHANGES!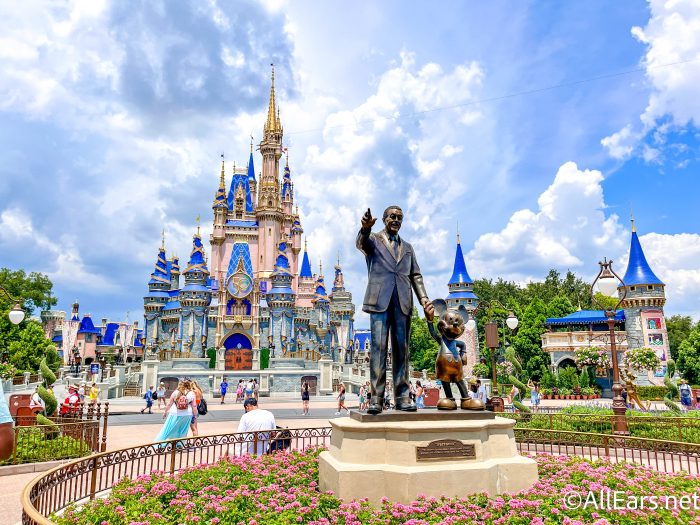 There are new rides, new restaurants, and lots of updated hotel rooms that have been added in the past few years, and even more changes are on the way! Disney has quite a few ongoing projects currently, and today we're sharing an update on all the construction.
Magic Kingdom
Hello from Magic Kingdom! This week, we didn't see many changes at TRON Lightcycle / Run (since the ride is getting close to opening), but we did get to see some updates at Tomorrowland Light & Power Co. next door. Work is still continuing on the exterior of the building as Disney prepares this pathway for a lot of foot traffic.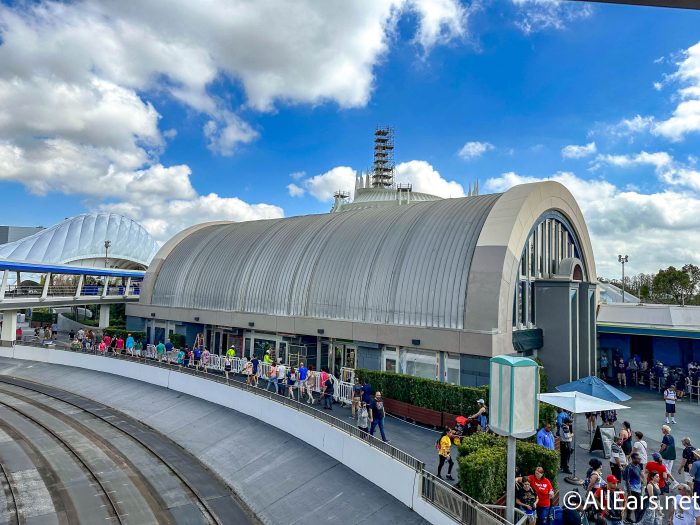 Disney has also been working on refurbishing the outside of Space Mountain with some fresh paint, pressure washing, and more. Currently, the top spire is covered in scaffolding.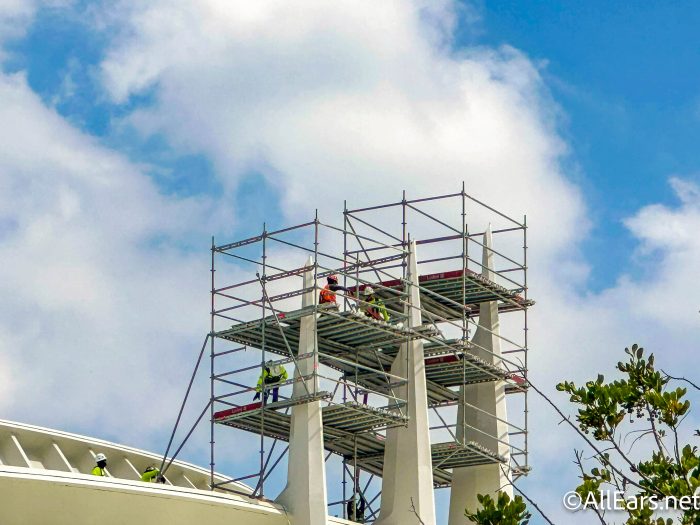 We'll be on the lookout for any changes there.
EPCOT
Quite a few updates came out of EPCOT this week! We've got some work being completed in the parking lot. The Eve lot is almost completely paved at this point, and we're interested to see what Disney does with it next.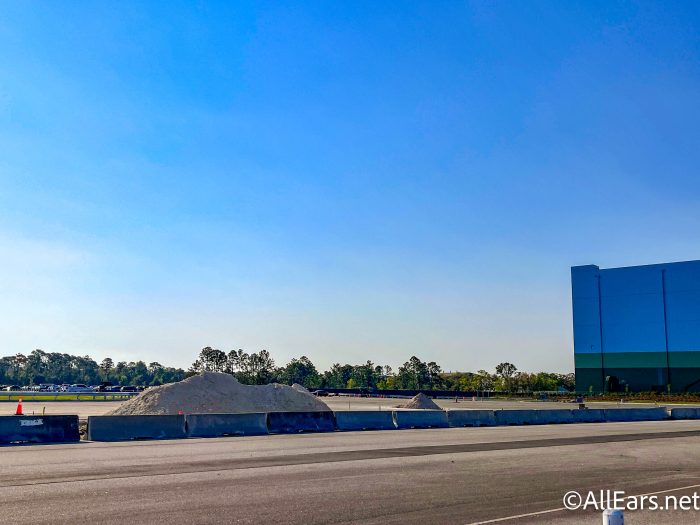 The area near Guest Relations that's under construction looks like it had some new equipment arrive this week. Here's to hoping that things progress faster in reopening this pathway!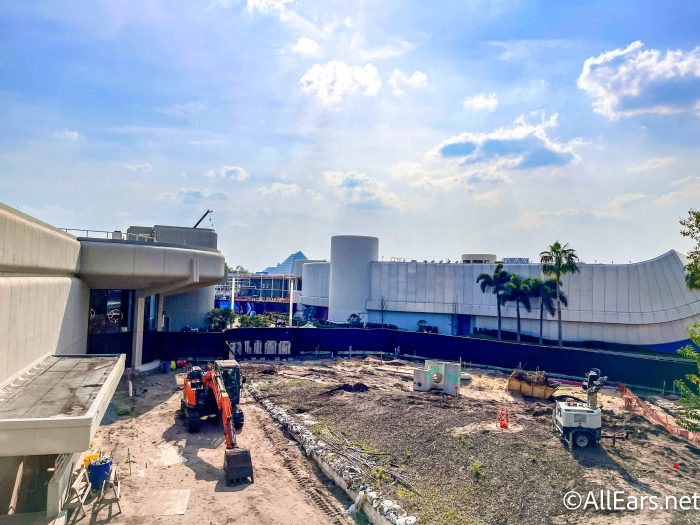 Not much has changed over at the former Cool Wash, but it looks like most of the space inside is complete. Concrete has been poured and maybe we'll soon get to see what the "Refreshment Station" will serve!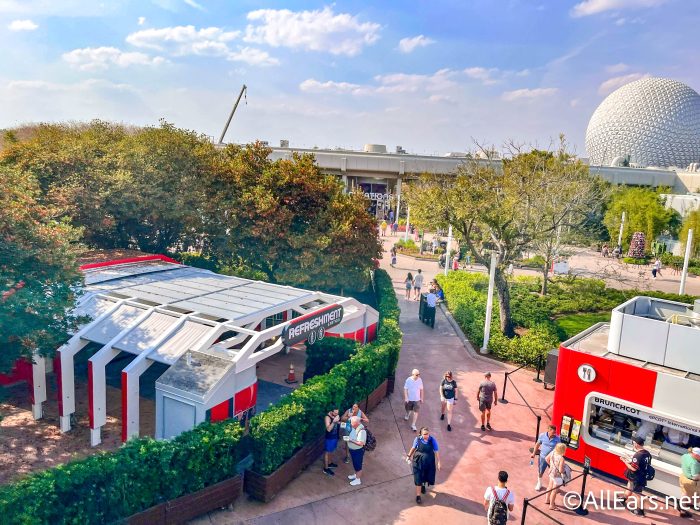 Over at CommuniCore Hall, we noticed crews working on the roof of the building this week. Things are moving along quickly!
And at Journey of Water — Inspired by Moana, more concrete has been poured and more foliage planted to really fill out the attraction.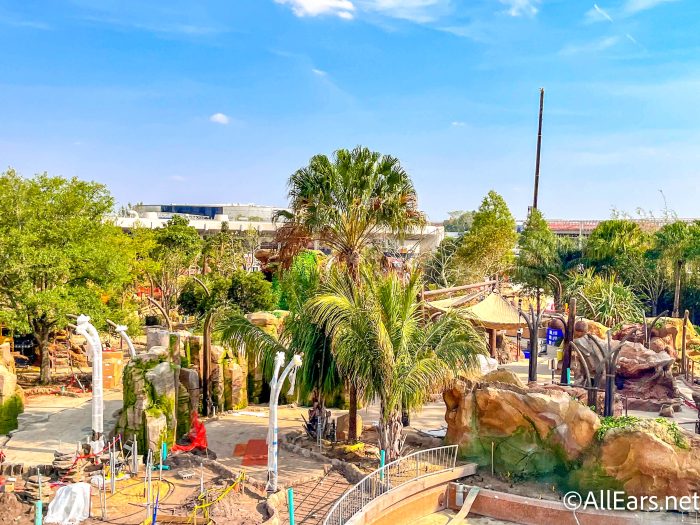 We'll be so excited to walk through the middle of EPCOT again!
Hollywood Studios
At Hollywood Studios, we're getting closer to the opening date of Roundup Rodeo BBQ — March 23rd, 2023! With just a few weeks to go, more theming elements have been added outside the restaurant.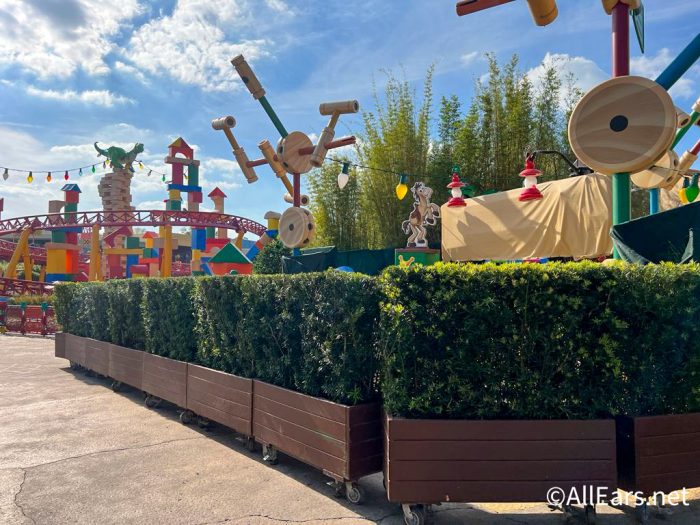 We're excited to step inside and try out the new barbecue menu soon!
Disney Resorts
If you're visiting the BoardWalk soon, you should know that the pool is currently having some work done. At this time, the Luna Park Slide is closed for refurbishment.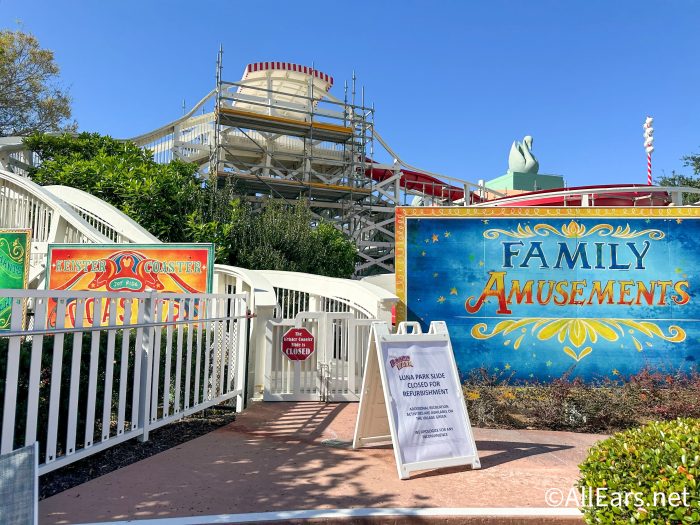 At the Polynesian Village Resort, things are moving along quickly for the new Disney Vacation Club tower! we've started to see some large walls and structures go up. How exciting!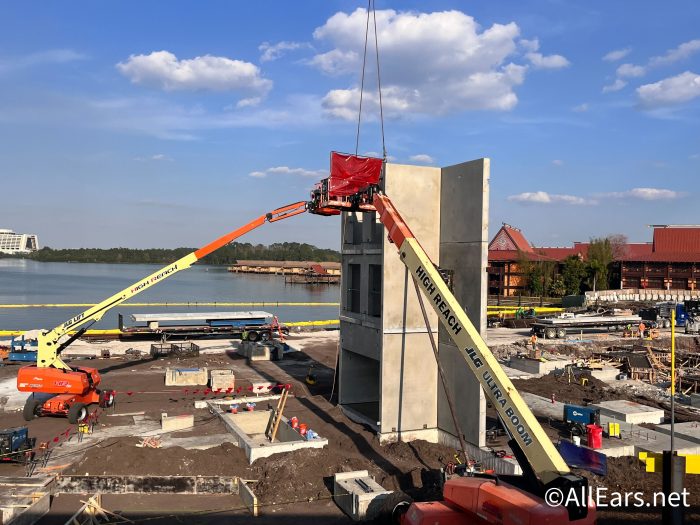 And at Disney's Grand Floridian next door, construction has moved along to the Sugarloaf building. Currently, the rooms are getting an upgrade, which means that you may hear some construction noise or find paths blocked off around the resort.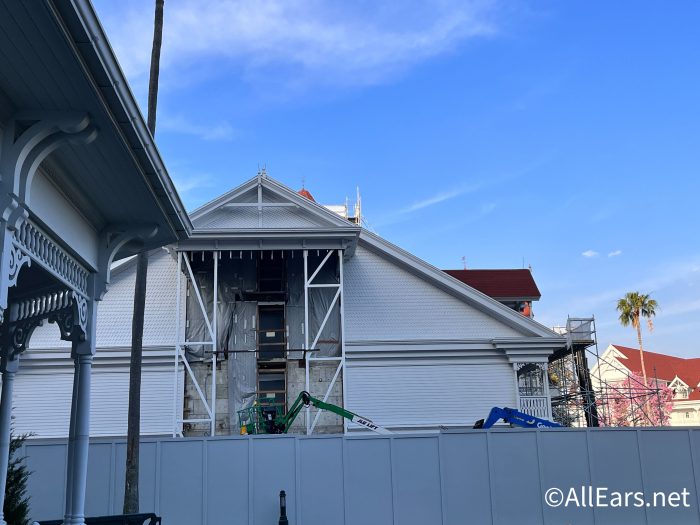 We'll keep an eye on these projects and keep you in the loop!
Disney Springs
Finally, we come to Disney Springs, were there are two big projects. First up is Sunglass Hut, where the store is getting renovated. In the meantime, there's a pop-up truck where you can shop.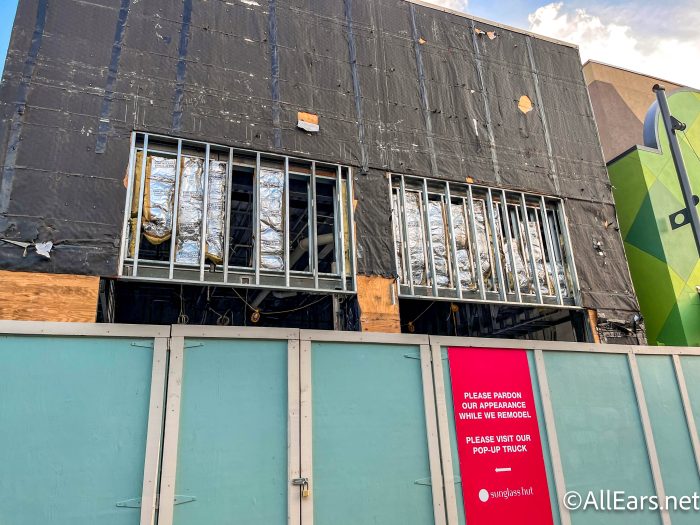 And across the walkway is Summer House on the Lake — construction of the building is moving quickly! We can't wait to eat here later this year.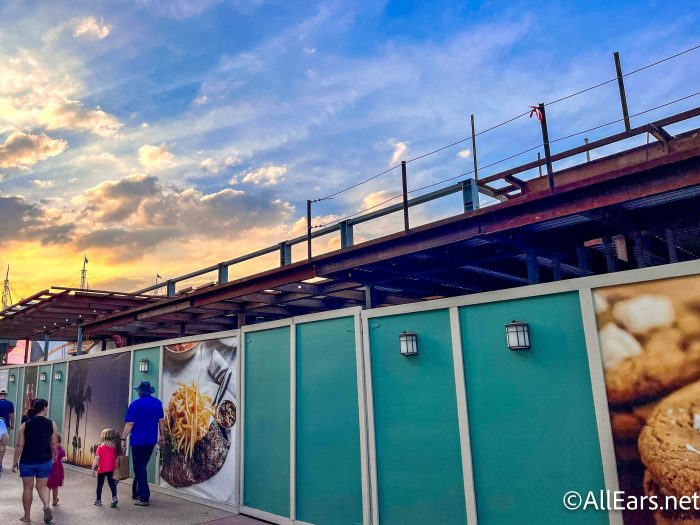 Those are all the construction updates we have this week! Stay tuned to AllEars for all the news on the latest projects.
Which ongoing project are you most excited to see completed? Tell us in the comments!