Today marked the soft opening of TRON Lightcycle / Run at Disney World's Magic Kingdom park, and it seems it has zoomed by!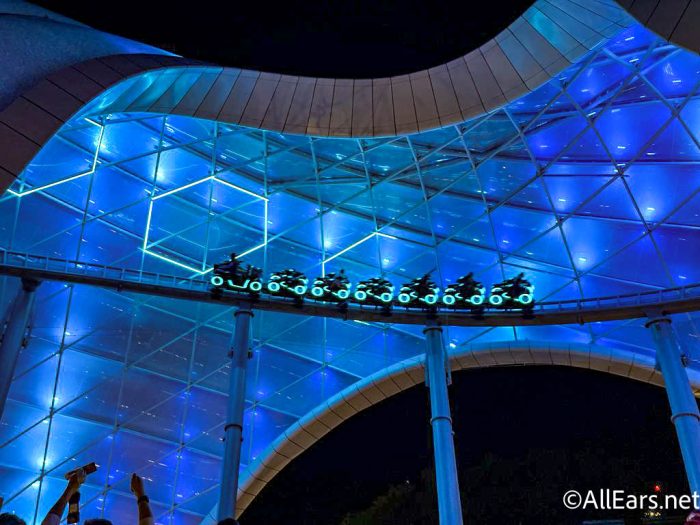 This morning, both virtual queue and individual lightning lane options opened to park-goers but just how quick did you need to be to grab one (or both) for yourself?
The latest attraction to Tomorrowland is causing quite the buzz this morning. If you were up and ready to grab a virtual queue chances are your reflexes needed to be lightning-fast.
TRON virtual queue boarding groups were gone within seconds (second drop is at 1pm).

Individual Lightning Lane ($20) sold out within minutes. pic.twitter.com/QzHP4LKCRw

— Scott Gustin (@ScottGustin) March 20, 2023
According to this tweet by Scott Gustin, Individual Lightning Lanes (yes, the paid way to get on this ride) sold out in minutes.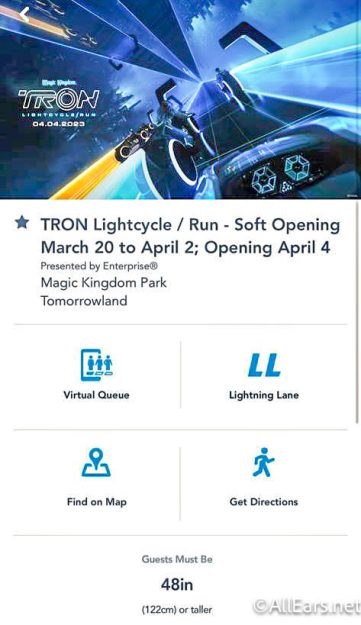 While the virtual queue opened up to everyone at 7AM ET, the Individual Lightning Lanes work slightly differently. If you're a guest staying in a Disney World resort you could have attempted to snag these ride passes as early as 7AM while day visitors not staying at a Walt Disney World would have an opportunity at 8AM (when the park opened).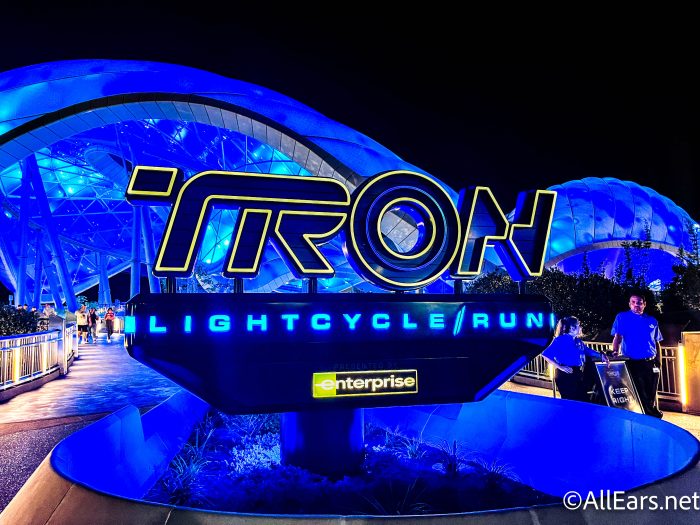 However, it seems like the opportunity for those not staying in an on-site hotel or coming from home as a Florida local wouldn't quite make it down the pipeline. The Individual Lightning Lane option (even at a $20 price tag) sold out within minutes of its opening to Walt Disney World resort guests.
While we're not surprised that these options were sold out today, it is astonishing that they sold out SO QUICKLY! If you're looking for our best tips on how to secure your ride on TRON Lightcycle / Run we highly suggest you check out our tips at the bottom of this article.
As always, for the latest in Disney parks news, stay tuned with us at AllEars!
Are you trying to grab a virtual queue spot for TRON Lightcycle / Run or an Individual Lightning Lane for your ride? Tell us why you chose one over the other in the comments!