Have you entered the Grid yet?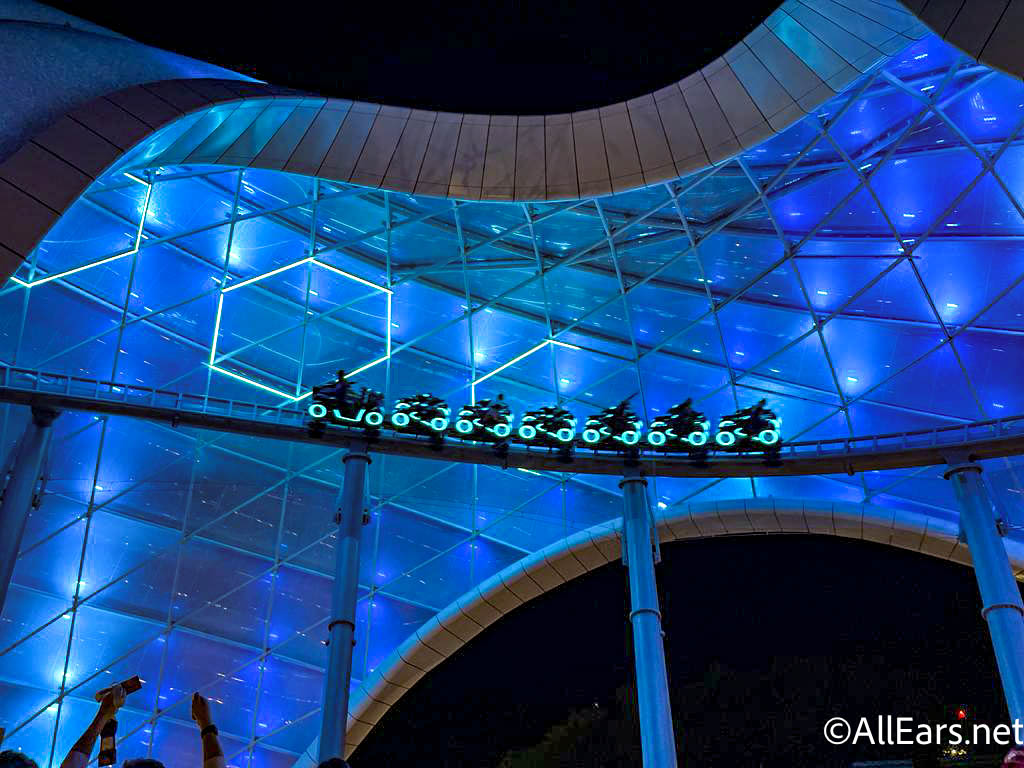 Disney World's newest thrill ride — TRON Lightcycle / Run — is opening on April 4th and we've been lucky enough to preview this new attraction a few times. If you've seen TRON, you know that there's a HUGE canopy with lights that guests fly under as they zoom by on their lightcycles. This leaves us with a pretty important question: Is TRON better at night?
This may seem like an obvious answer — the canopy is best illuminated at night, so of course riding once it's dark out would be waaaaaay better, right? Not necessarily! We've had the opportunity to ride TRON during the day and after the sun has gone down, and we're sharing our thoughts.
First, we have to mention that yes — it is incredibly cool to ride TRON at night and see the canopy all lit up as you pass by. But, that part of the ride is incredibly short, and from our experience, it doesn't really detract from the ride in any significant way.
If you don't get the chance to ride TRON at night, we recommend still heading over to the area and standing under the canopy as it's lit up — even that is pretty darn spectacular!
The PhotoPass opportunities are also pretty epic at night — there's a Light Disc you can pose with, and that lights up in photos as well which looks awesome.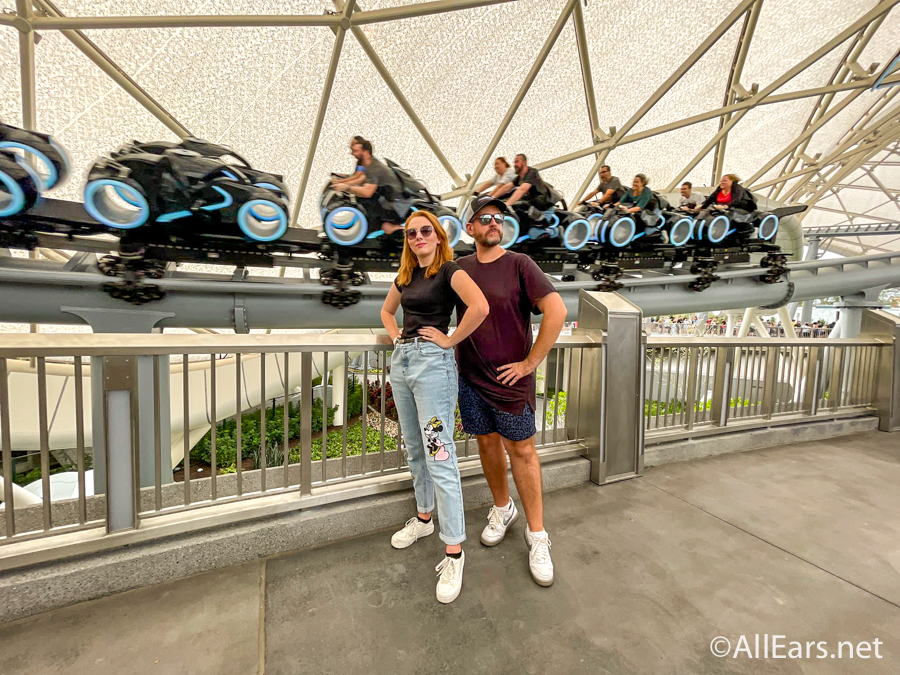 When we rode TRON during the day, we did find it a bit harder for our eyes to adjust when going from indoors to outdoors and back. Since you start off inside, your eyes might be in for a bit of a shock when bursting out into the Florida sun after the ride launches.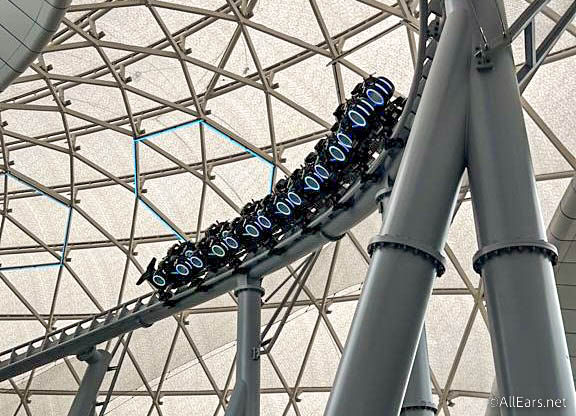 Similarly, it was a bit tough for our eyes to adjust once we were back inside for the indoor portion of the ride. It was much easier to see these graphics on our night ride since we didn't have that problem.
You'll also get a pretty stellar view of the castle once you're under the canopy, and if you timed it right you could probably see the fireworks on your ride — so that's also something to keep in mind if you're debating what might be better.
Ultimately, though, we loved TRON during the day and at night — either way, it's an incredible experience and one we're eager to do again. We don't think you'll be disappointed if your only opportunity to check out this new attraction is during the day. Just sit forward (ha), relax, and enjoy the ride!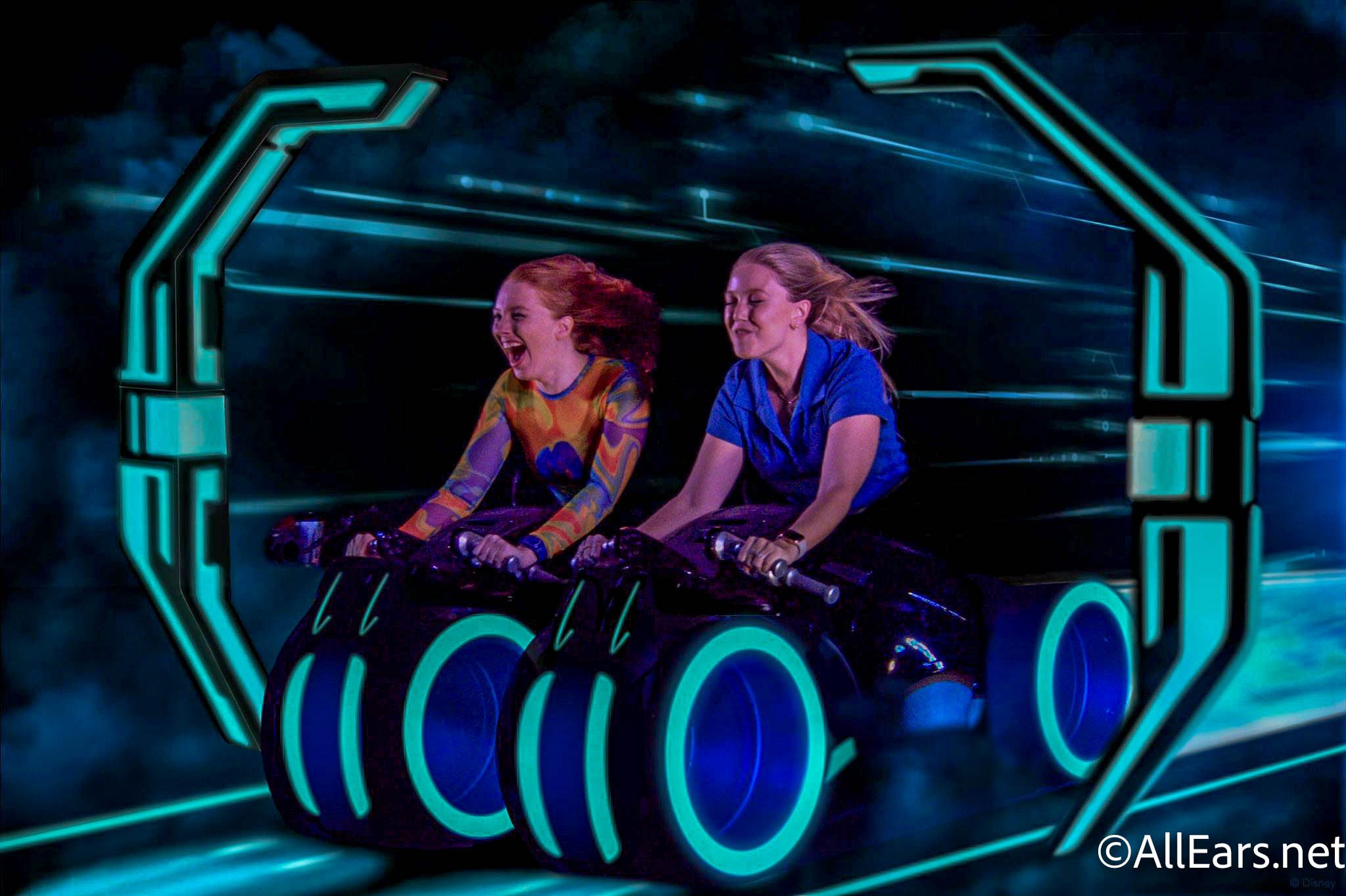 Oh, and be sure to stay tuned to AllEars for the latest news from Disney World.
Join the AllEars.net Newsletter to stay on top of ALL the breaking Disney News! You'll also get access to AllEars tips, reviews, trivia, and MORE! Click here to Subscribe!

Have you been on TRON? Tell us your thoughts in the comments.