Bob Iger is BACK at Disney, but things aren't all smooth sailing.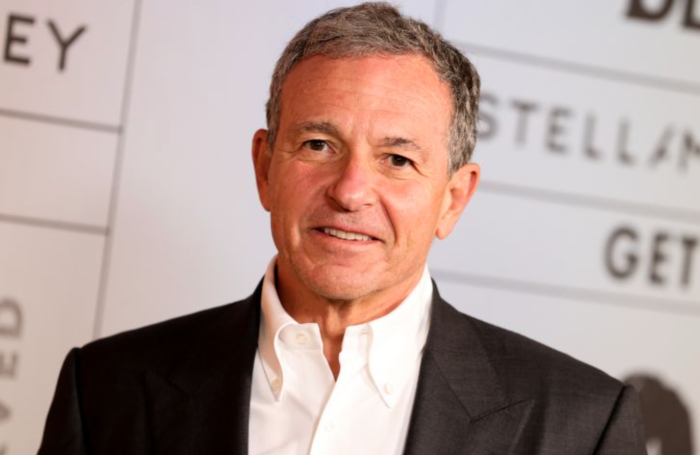 While many celebrated Iger's return, undoubtedly the company he has come back to is remarkably different than the one he left just a few years before. And without the benefit of a time machine, Iger has had to rise to many new challenges perhaps even he did not expect. From a massive shift in Disney's relationship with the Reedy Creek Improvement District to pushback against Iger's new rules, Iger has a number of pressing threats he'll have to soon address. Here's what's going on and what YOU need to know.
1 — Ongoing Cast Member Union Battles
One of the challenges Iger will likely need to address quickly has to do with Cast Member union battles. The contract for many unionized Cast Members expired in the fall of 2022, so Disney and the unions have been negotiating to reach an agreement on new contract terms for some time.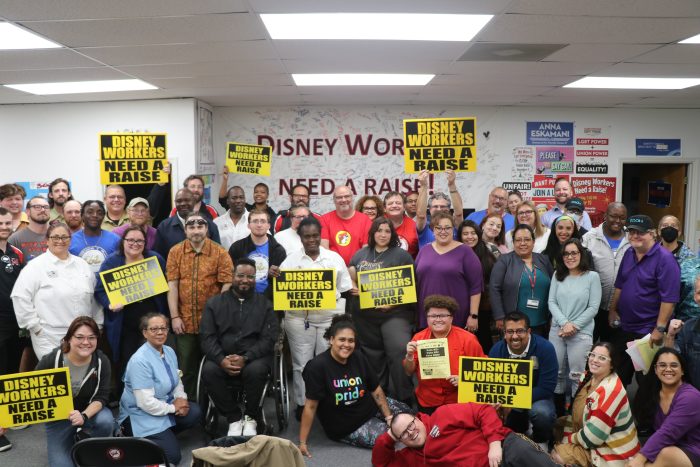 In early 2023, 96% of unionized Cast Members REJECTED Disney's latest contract offer. Though Disney claimed that its offer would have provided 30,000 Cast Members with a pay increase of nearly a 10% average and placed non-tipped Cast Members on a path to earn $20 an hour, the unions insisted that Disney's offer was not enough.
They argued that the offer would result in an increase of just $1 for many Cast Members and insisted that it would not provide Cast Members with a significant increase in pay soon enough to combat the increase in cost of living expenses in Central Florida.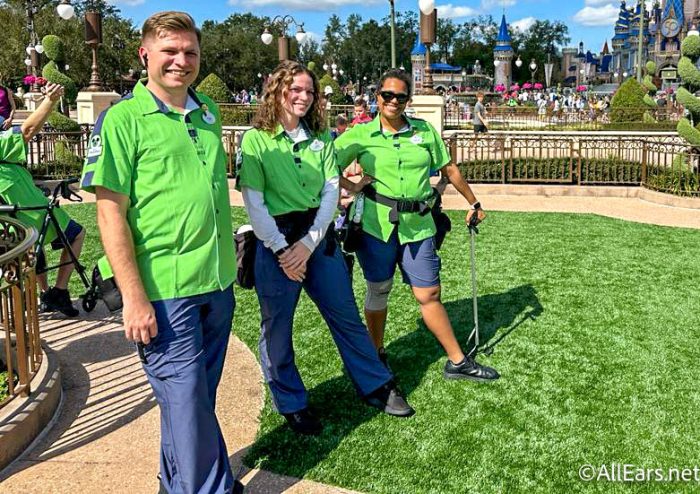 Disney and the unions got back to the drawing board, but unfortunately their meeting seems to have not been productive. After some brief negotiations, the unions actually SUSPENDED talks with Disney. They claimed that Disney's updated proposal actually reduced retroactive pay, was "worse" than the Company's previous offer, and did not add "even one cent" to the previous wage proposal.
The unions indicated that they would soon announce public actions that would bring the plight of Cast Members to light. Since then, Unite Here! Local 362 (one of the unions) has sent out a survey to Disney workers and encouraged Cast Members to fill it out to "tell the world how hard it is to live on our current wages."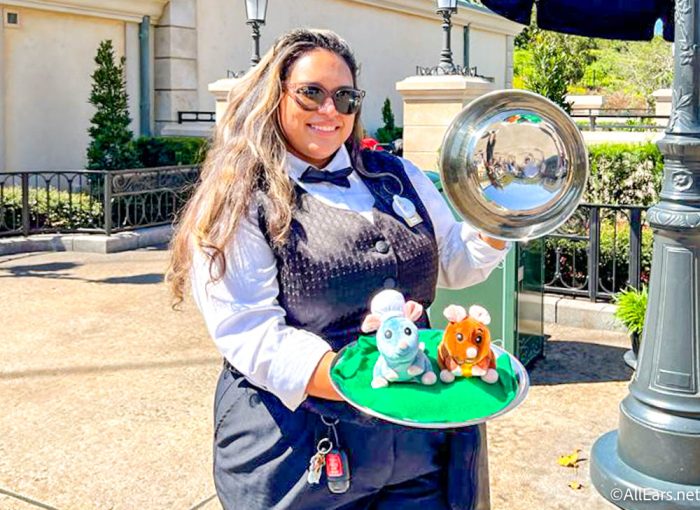 Thus far, it seems Disney hasn't found a middle ground that would enable it to reach a workable agreement with the Cast Member unions. But it will soon have to if it wants those Cast Members to stick around.
Interestingly, in a CNN+ interview back in 2022 (prior to his return as CEO), Iger discussed the pay gap at Disney. Though he insisted that his own salary was typical of the compensation given to other CEOs, he did make a rather fascinating note about Cast Member salaries. In the interview, Iger acknowledged some regret around not increased the starting hourly wage of Disney Cast Members from $10 to $15 early on. He said, "We were being pushed to go to 15. There was some hesitation in that regard because of the cost associated with it. We should have done that right away."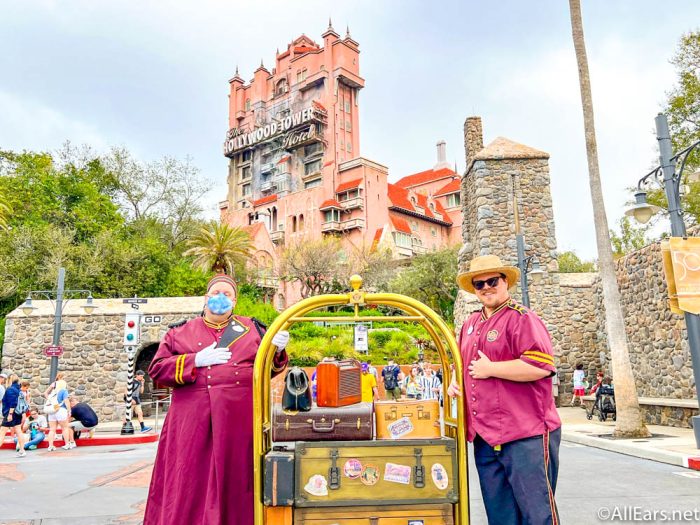 Now, however, faced with a push to increase pay from $15 to $18, it seems Cast Member unions are once again facing a battle, despite Iger being back as CEO. Universal Orlando, on the other hand, has announced that it will be raising its starting pay to $17.
At the same time, Disney has announced thousands of job cuts and a reorganization of the Company, as well as other efforts aimed at cutting billions of dollars from its spending budgets.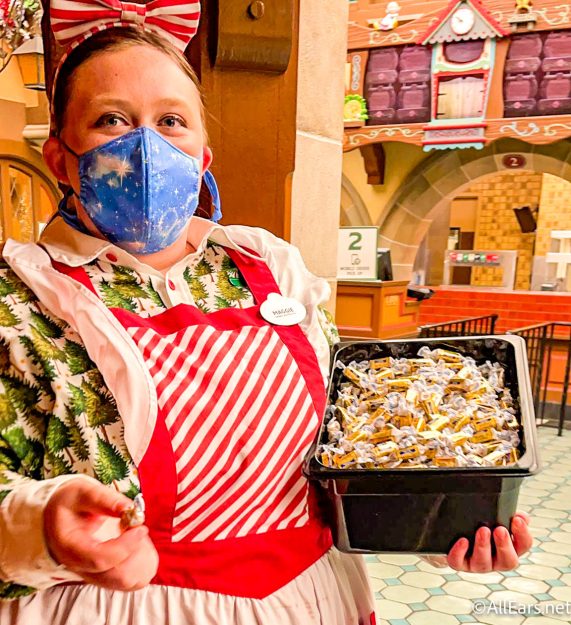 Will Iger repeat one of his regrets from his first time as Disney's CEO and once again fight an increase in Cast Member wages? Or will pressure from the Cast Member unions and outside competitors convince him (and other Disney staff) to increase the pay closer to what unions have requested? It remains a mystery at this time, but we will certainly be watching for updates.
2 — Pushback Against Iger's New Employee Rules
Though many employees and celebrities celebrated Iger's return as CEO, not all of the decisions Iger has made upon his return have been cheered on as enthusiastically. In January of 2023, Iger announced a NEW requirement for employees — hybrid workers would have to return to the office for 4 days a week starting March 1st, 2023.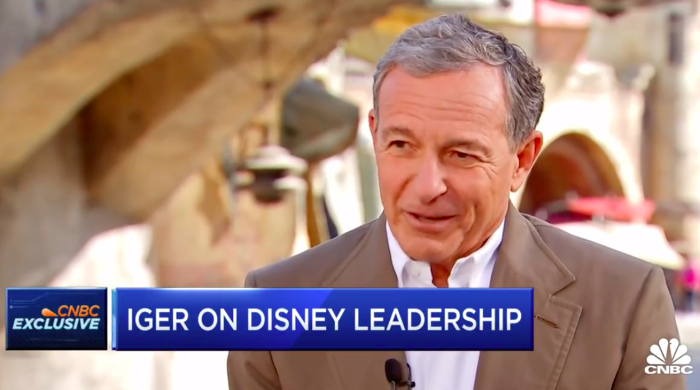 Iger stressed that there was a "tremendous value in being together with the people you work with" and "nothing can replace the ability to connect, observe, and create with peers that comes from being physically together." But not all Cast Members were as thrilled about this prospect as Iger might have been.
In mid-February of 2023, THOUSANDS pushed back against Iger's new rules. A petition started by Disney employees reached over 2,000 signatures at that time. The petition asks Iger to allow remote work for those who want it, and invest more in technology and training to make collaboration easier.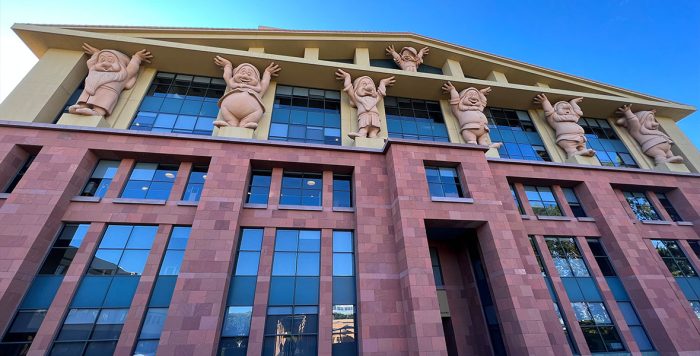 They also warned that the rule could result in some "unintended consequences" that could cause long-term harm to the Company. That could include "forced resignations among some of [Disney's] most hard-to-replace talent and vulnerable communities." Considering the fact that Disney has announced thousands of job cuts already, it's possible they've already considered the possibility of resignations that may come as a result of this rule change.
Other large companies have generally required 2 or 3 in-person office days for hybrid employees, making Disney's 4-day requirement quite strict. And Disney isn't the only one facing this issue. According to CNBC, workers at Amazon drafted an internal memo urging Amazon to drop a return-to-office 3-day mandate and that petition has more than 3,000 signatures.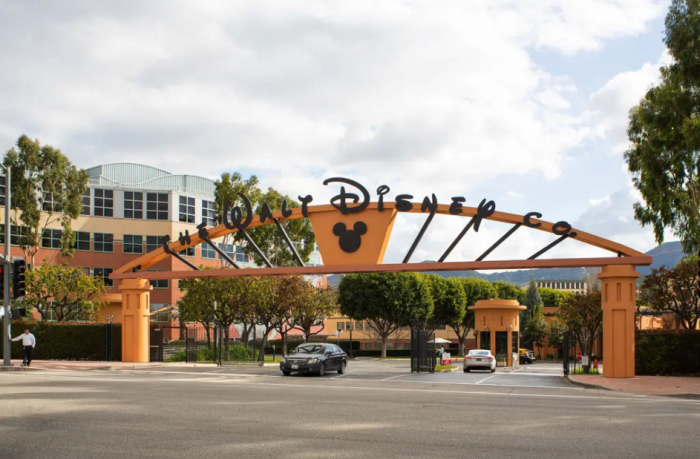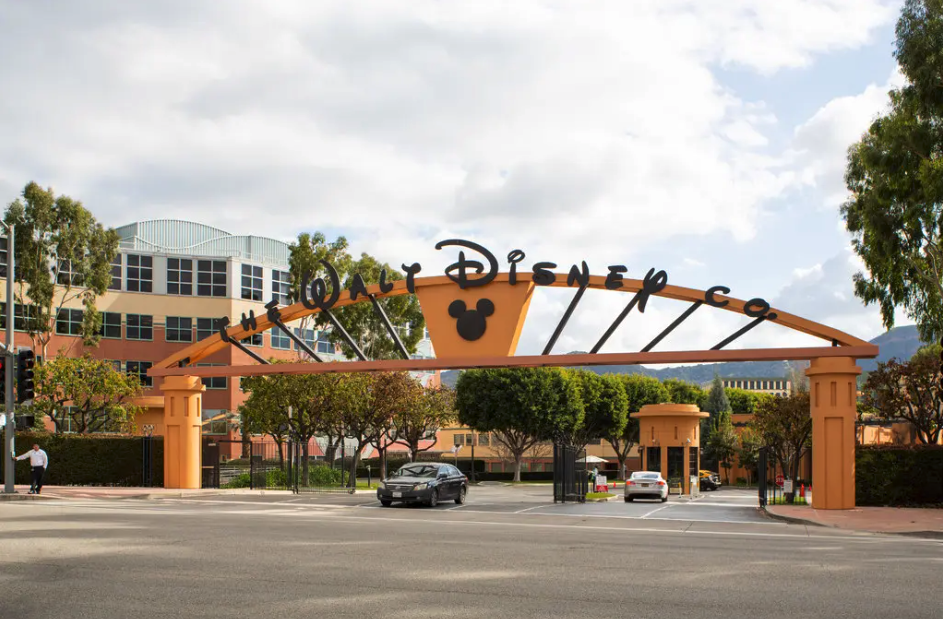 According to former Indeed CHRO Paul Wolfe, some companies just haven't grasped that the old "paradigm" of work only getting done in an office when people are together "doesn't have to be the standard and in many cases, doesn't exist anymore."
Some Companies have put in the work to figure out what their employees want, surveying their desires about returning to work, and sometimes that has even resulted in an increase of more diverse candidates applying for roles and an increase in internal applications for leadership roles. Disney employees, on the other hand, were reportedly NOT consulted in the plan to go back to the office. What will Disney do in response to the petition from employees and pushback to Iger's rule? We'll be watching for any updates.
3 — Movie Struggles
But Iger's struggles aren't limited to Cast Member contracts and rules, he also has a struggling movie department to deal with. While some of the highest-grossing movies of all time are Disney (and particularly Marvel films), some of Disney's most recent releases haven't quite lived up to that expectation.
Avatar: The Way of Water certainly did perform fantastically at the box office, ultimately becoming the 3rd highest-grossing movie of ALL TIME. The same, unfortunately, cannot be said for Ant-Man and the Wasp: Quantumania.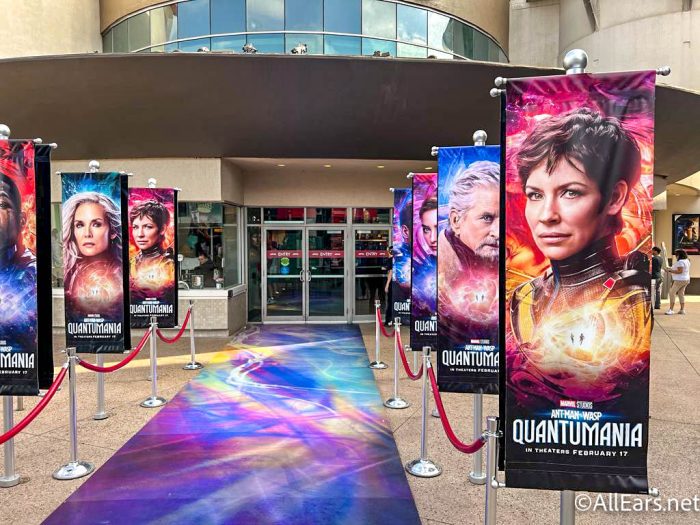 Though the film had a confusing start at the box office and was headed to a franchise-best domestic debut (for the Ant-Man series) of $110-$120 million, it had a HUGE drop at the box office in its second week. In fact, it ended up having a "brutal 69% decline from its debut" and ultimately earned the not-so-great title of having the "biggest week-to-week drop in the Marvel Cinematic Universe." This appears to have been due, at least partially, to negative word-of-mouth reviews.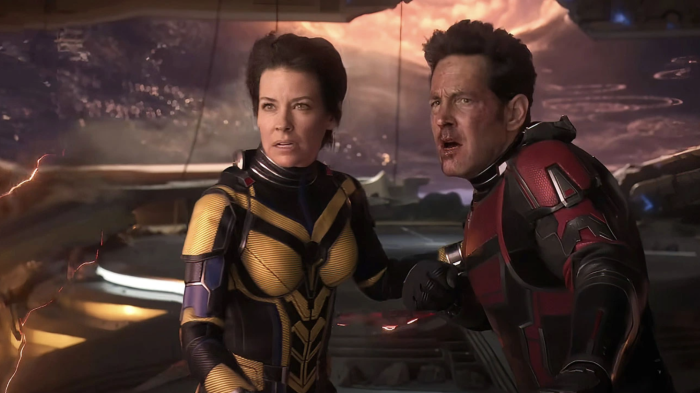 But Quantumania isn't the only Disney film that has suffered a less-than-great box office run in recent history. In 2022 alone, we saw Lightyear, Pinocchio (Disney+), and Strange World struggle with audiences in theaters and/or at home.
These struggles come amid other studio challenges at Disney, including huge losses on the streaming side, a loss in Disney+ subscribers, and a plan to cut BILLIONS from Disney's spending, along with a massive reorganization of the Company to put more control in the hands of creatives (essentially reversing part of the structure Chapek had put in place).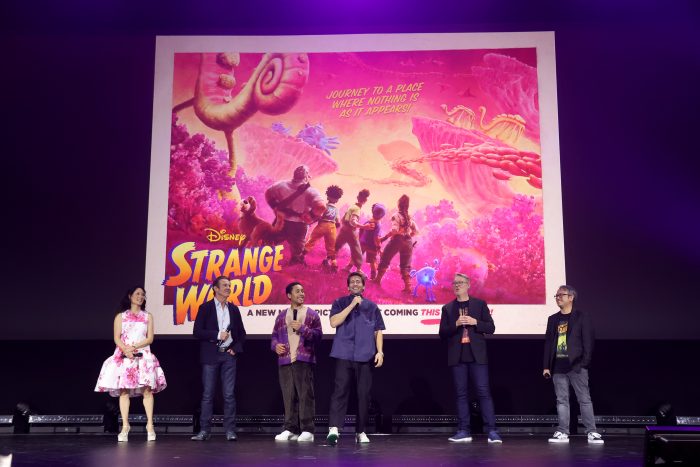 Disney is undoubtedly aware that some of its films haven't performed as they would have liked. And in one interview, Pixar's Chief Creative Officer even discussed what might have "gone wrong" with Lightyear.
What will happen with Disney's future films remains to be seen. Peter Pan & Wendy will be going straight to Disney+, the live-action The Little Mermaid movie will be heading to theaters, as will Pixar's Elemental, Disney's Haunted Mansion, and Disney's animated movie Wish. Plus, we'll get Guardians of the Galaxy Vol. 3 and The Marvels.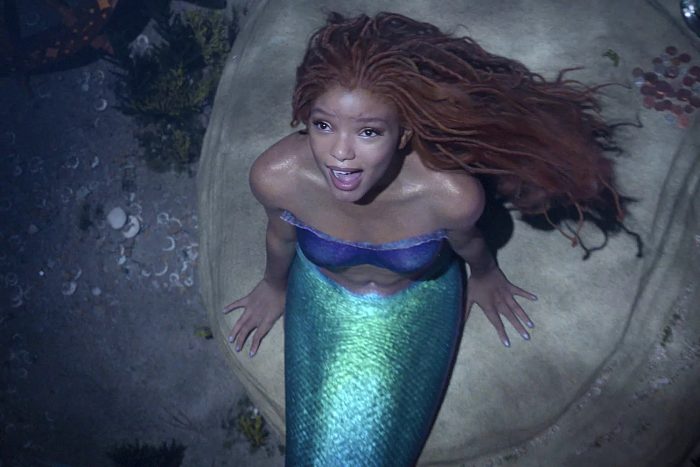 Will any of these deliver the box office or at-home popularity results Disney is hoping for? Or will they underperform according to Disney's expectations? Is Disney just going to settle into making more sequels as an attempt to "solve" its problems — considering sequels have recently been announced for Toy Story, Frozen, and Zootopia? We'll certainly be looking for movie updates soon.
4 — The Florida Political Battles Aren't Over
On top of the other challenges, Disney's situation in Florida has dramatically changed over the past few weeks and months. When Bob Iger resumed the CEO role, the future of Disney's Reedy Creek Improvement District (RCID) was still up in the air. At that point, the District was set to be dissolved in June of 2023 but what could replace it was a mystery. Now, that mystery has been solved.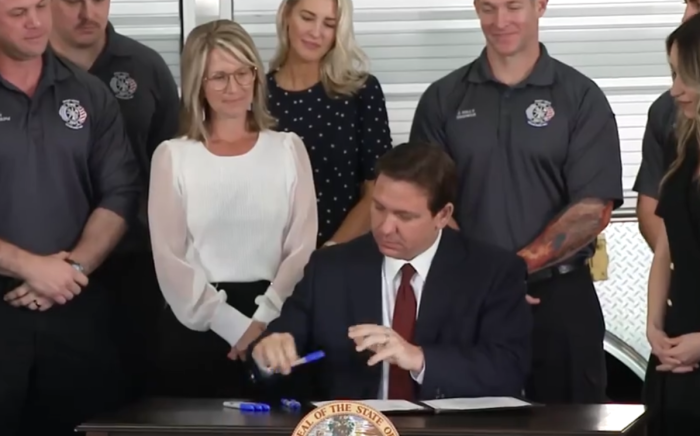 The RCID won't technically be dissolved in June, but it has dramatically changed in some important ways. In early 2023, the Florida legislature passed a bill (which Florida Governor Ron DeSantis later signed into law) that essentially "kills" the RCID as we know it.
Here are some big changes made by the new law:
The RCID has been renamed to "The Central Florida Tourism Oversight District"
The existing Board of Supervisors for the District is being replaced by a NEW Board entirely selected by DeSantis and approved by the Florida Senate
Certain powers have been removed from the District (like the power to build a nuclear power plant)
Certain requirements have been added to the District (mostly in terms of reporting requirements)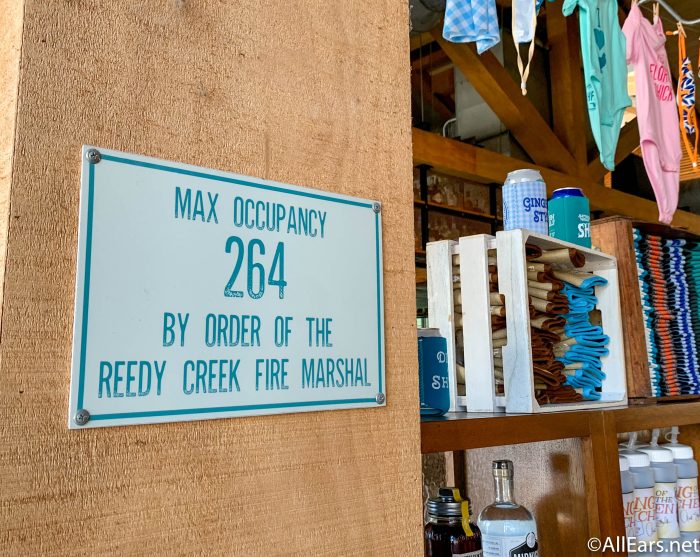 According to DeSantis, Florida has ended "the Corporate Kingdom." DeSantis has already appointed the new Board of Supervisors to handle the District's matters, and the members include many deeply connected to the Republican party.
Among the members is Martin Garcia (a Florida attorney who, through his investment firm, donated over $50,000 to DeSantis), a co-founder of Moms for Liberty (a group that the Orlando Sentinel identified as one that has called for book banning in public schools), and the CEO of a ministry (who has reportedly defended Christian nationalism and said he thinks God has blessed America above other nations), among others.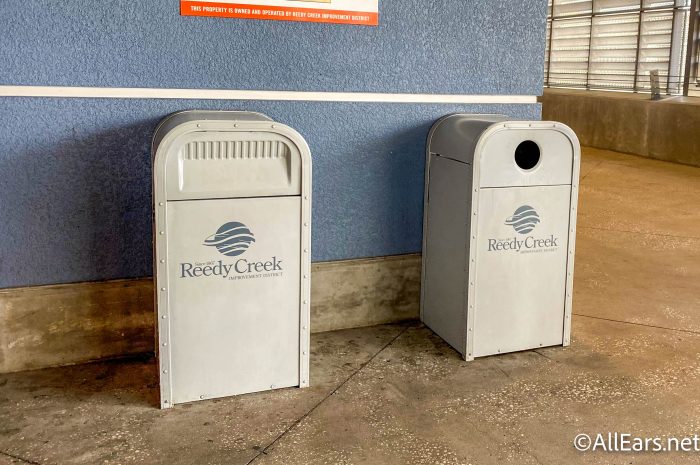 Just how will these new board members work with Disney on future matters for the District? It's unclear. Some have suggested that they'll likely go back to business as normal. Chairman of Disney Parks, Experiences, and Products, Josh D'Amaro, shared, "If that new board understands the value that gets created here and how it positively impacts the Central Florida community, I think they will be aligned with our vision and will carry on the Reedy Creek soul that's been in place."
But others fear that the new Board could refuse or delay the approval of certain District-related matters to push Disney NOT to do certain things DeSantis may not agree with.


The new Board already held its first meeting and gave some clues to its future. According to the Orlando Business Journal, the Board discussed some possible changes that could be made soon. Here's a look at some things discussed:
Brian Aungst Jr (a new Board member) "alluded" to the possibility of asking the legislature to dissolve the 2 cities that fall under the District — Bay Lake and Lake Buena Vista. Those two cities and the powers they retain or could "take back" from the District were seen by some as a potential loophole that could still give Disney a sense of control over the land.
Until any changes with those cities are made (if they're made at all), Aungst noted that he wants to make sure the District oversees those cities' law enforcement contracts or "ensure the cities cannot supersede the district's building codes or land-planning powers."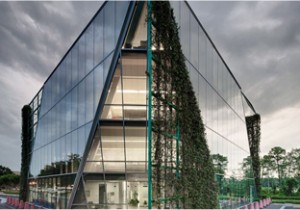 Bridget Ziegler (another new Board member) said she'd want the District's COVID-19-related restrictions to match statewide laws.
Martin Garcia (the Board's new chairman) said that the Board will make many changes. He also noted that the Board's "constituency group" is broader and meant to capture those who work and play in the District, as well as those who live in Florida.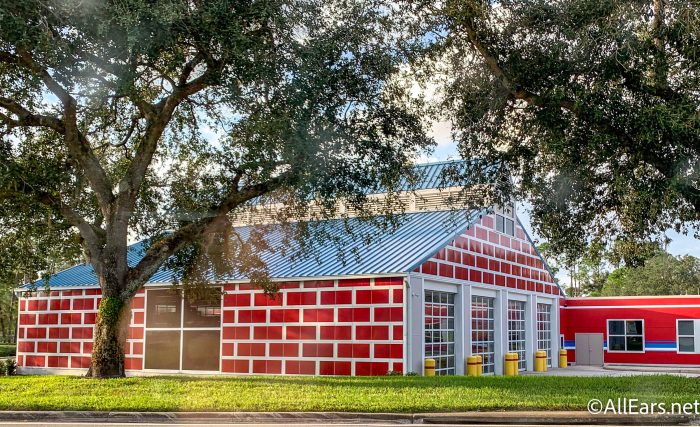 And while some may be concerned with how the District will interact with Disney, others are excited about the new Board. Many members of the Reedy Creek Fire Department have spoken up about improving "access to resources needed to keep up with safety needs."
Will the new Board "play nice" with Disney and generally approve Disney's requests when it comes to land use, etc? Or will they bring about significant changes to Disney's plans and use the District to achieve political goals? That remains to be seen, but we'll be watching for updates.
5 — Increased Competition and No "Real" Response
Finally, Iger has to deal with increased competition from places like Universal. To be clear, this competition has existed for quite some time, but some of Universal's more recent announcements and openings have brought this competition into greater focus.
Recently, Universal has announced that they will be building a NEW theme park experience for families with smaller children in Texas. Plus, they'll be creating a year-round horror-themed experience in Las Vegas.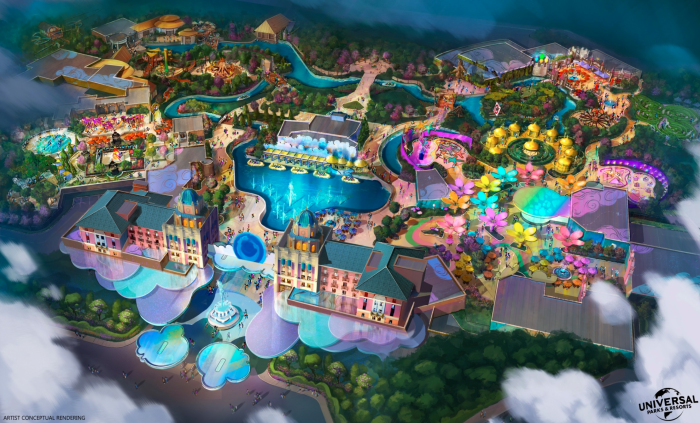 In addition, Universal has just opened its highly anticipated Super Nintendo World in Hollywood, and in just a few years, they'll be opening an entirely NEW theme park — Epic Universe — in Orlando.
What announcements has Disney made to compete with all of these major projects? More news about its new private island, the potential for new lands in Magic Kingdom and a rethemed land in Animal Kingdom (but NO confirmation that either will be taking place), and a few new attractions (some of which have been in development for YEARS — like TRON Lightcycle / Run — and others which are not true "rides" — like the walkthrough Moana experience coming to EPCOT).
Disney has not announced a new park or even formally announced a NEW land for its domestic parks (just some rethemed spaces). Sure, we'll be getting some new fireworks shows in Disney World, and a festival space in EPCOT, but is that enough to keep up? For some (or even many) fans, it might not be.
D'Amaro has said that TRON is just the "tip of the iceberg of what's coming." But…just what is actually coming? The D23 Expo of 2022 received harsh criticism from some fans for failing to really deliver any big, confirmed theme park news. Some fans want to know what's next — what big project will draw them to the parks in the coming years? What's up Disney's sleeves?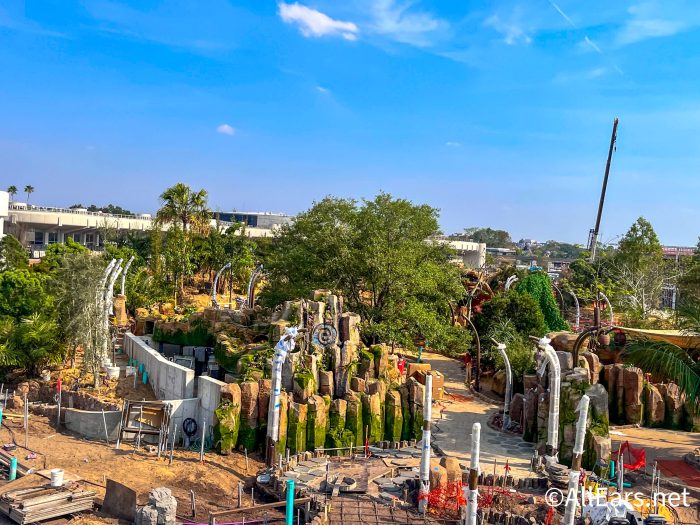 Thus far, it seems Disney is keeping any future plans close to its chest, but hopefully, we'll get some big reveals soon that'll show just how Disney plans to compete with some of Universal's huge announcements.
As D'Amaro might put it, that's just the tip of the iceberg, but in this context it's the tip of the iceberg for problems Iger must face. He'll also need to help the Board of Directors at Disney find and train his replacement, deal with changes fans want when it comes to Genie+ and the Park Pass system, and also handle complaints when it comes to theme park pricing.
Not to mention there's the question about the acquisition of Hulu and just what to do with ESPN. You can bet we'll be on the lookout for more Iger and Disney news, so stay tuned for updates.
For more Bob Iger news, check out our posts below.
Join the AllEars.net Newsletter to stay on top of ALL the breaking Disney News! You'll also get access to AllEars tips, reviews, trivia, and MORE! Click here to Subscribe!

What other challenges do you think Iger will face? Tell us in the comments.