Battles regarding Disney Cast Member wages have been going on for quite some time and now we've got an important update.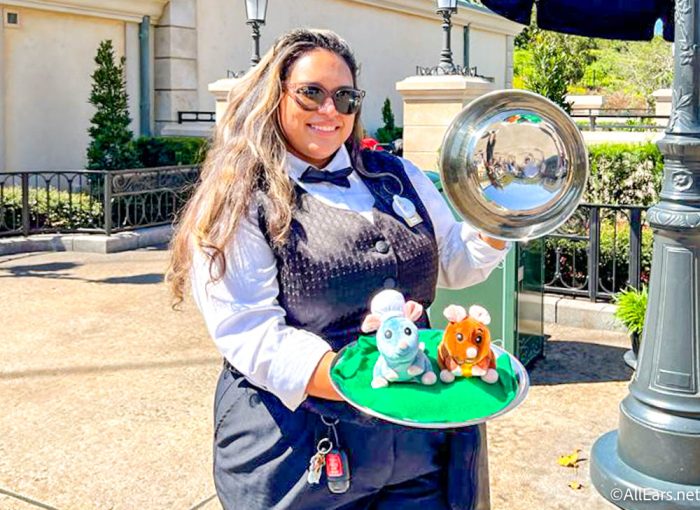 Back in late 2022, some Cast Member labor unions organized a rally over wages, benefits, and more. Disney later issued a statement as Cast Members rallied for better pay, and we saw that a Cast Member union set a date to resume wage negotiations. Now, it looks like things could be taking a more definitive turn.
A Bit of Background
Labor unions have been negotiating with Disney regarding contracts, wages, and benefits since earlier in the fall of 2022. Contracts for various unionized Disney employees expired in October of 2022, so it was time to come to the drawing table for updated terms.
As part of the negotiation, the unions have been asking Disney to increase the minimum wage to $18 per hour, and increase the pay of those who already make close to that by $3 an hour to keep up with inflation.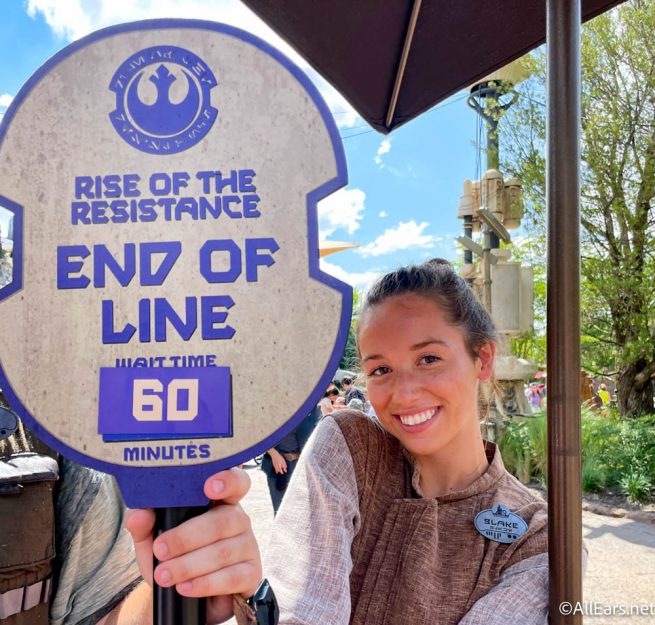 Back in December, Disney's statement indicated that they had presented a "strong and meaningful offer that far outpaces Florida minimum wage by at least $5 an hour and immediately takes starting wages for certain roles including bus drivers, housekeepers and culinary up to a minimum of $20 an hour while providing a path to $20 for all other full-time, non-tipped STCU roles during the contract term."
According to the Orlando Business Journal, Disney's contract also includes the following (among some other things):
25% of the non-tipped roles for Cast Members within the Service Trades Council Union will see their wages increase to at least $20 per hour (within the first year of the contract)
Culinary workers will increase to $20 to $25 per hour (depending on the role)
There would be retroactive pay dating back to October 2022 — this would start at a minimum of $700 for Cast Members that work 40-hour weeks
A new 401(k) option would be implemented (along with a pension)
There would be 8 weeks of paid child-bonding paid for eligible workers
Note that Florida's minimum wage is $11 per hour but is scheduled to increase to $15 per hour by 2026.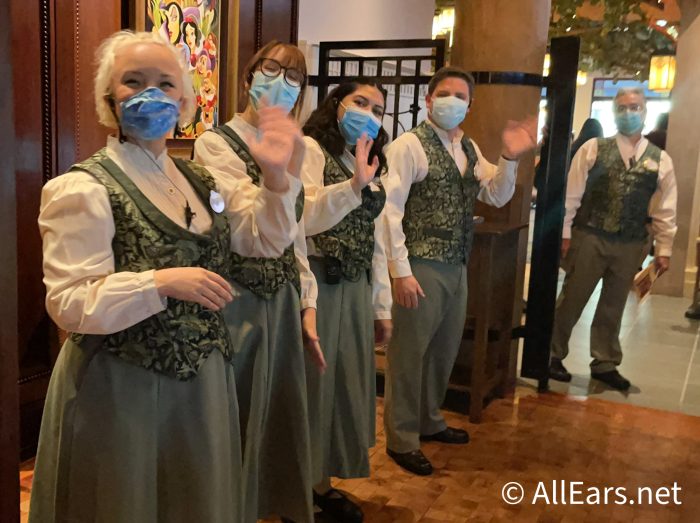 However, some members of the Cast Member unions previously indicated that Disney's changes would not be put in place for some Cast Members soon enough. They allege that inflation, increases in housing costs, and more are impacting Cast Members NOW and the increases would not be made quickly enough to help all of the Cast Members in need.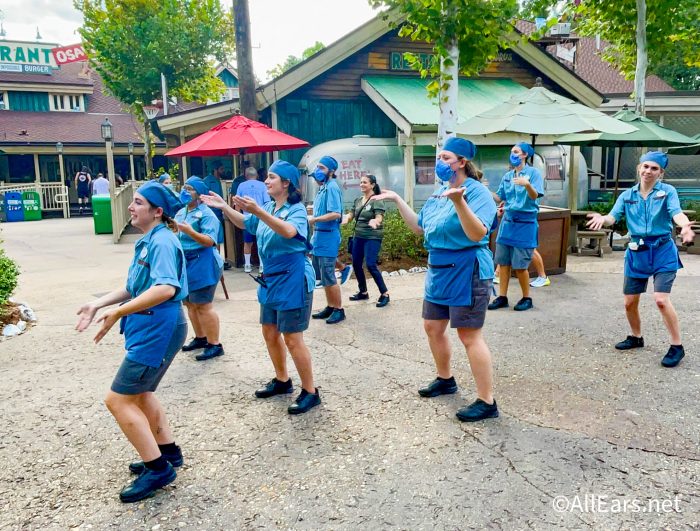 Now, we've got an update on just where negotiations could be headed.
What the Union Says
According to a media advisory shared by Unite Here! on Twitter, "thousands of Disney workers are on the verge of rejecting Disney's wage offer." The statement indicates that there will be a press conference on the matter at 5PM on January 27th from the Service Trades Council Union members, which represent 45,000 workers.
In the statement, they note that "Workers at Disney have been clear that they need immediate, large raises." They allege that Disney is proposing raises of $1 (a year) for most workers, but state that "$1 is not enough to pay for the cost-of-living crisis that workers are facing in Central Florida."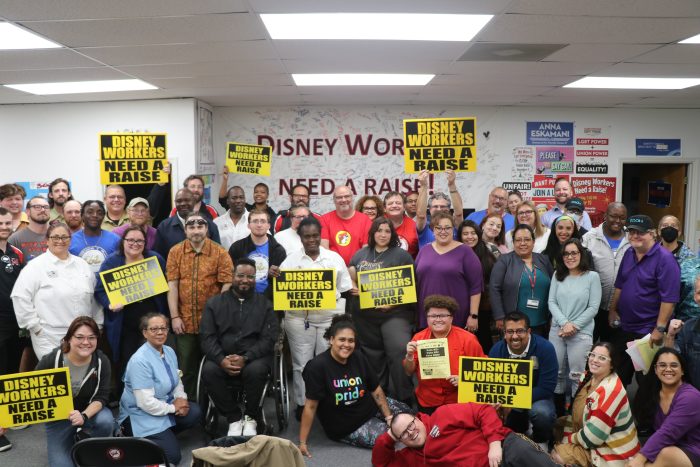 According to the union statement, the cost of rent and other expenses have skyrocketed, and that has left workers "in a state of emergency." They allege that Disney's offer "leaves behind a clear majority of the workforce."
Thus, they share that all 6 unions within the Service Trades Council Union are recommending that members REJECT Disney's contract proposal so they can "keep fighting for the raises workers need." They then cite a report showing the consequences of low wages for those in the tourism industry as evidence that "makes the case for an immediate $18 wage standard."
This report shows consequences of low tourism workers' wages; evidence makes the case for an immediate $18 wage standard >> https://t.co/bavdTsR2wP pic.twitter.com/U9S0QYUAhq

— UNITE HERE (@unitehere) January 27, 2023
You can see the full statement below.
🚨🚨MEDIA ADVISORY 🚨🚨

📢Thousands of Workers set to Reject Disney's Contract Offer

🚫After months of negotiations, Disney is proposing raises of only $1 a year for most workers. STCU union members have joined to recommend a "no" vote. #DisneyWorkersNeedaRaise pic.twitter.com/rdcc4NHVJi

— UNITE HERE (@unitehere) January 27, 2023
What Disney Has Said
In a statement, Disney shared, "This very strong offer provides our Cast Members with a nearly 10% average increase immediately and guaranteed raises for the next four years with every single non-tipped Cast Member promised at least a $20 starting wage during the contract, and the majority seeing a 33% to 46% increase during that time."
According to WESH 2 News, Disney has indicated that their offer would have everyone receiving $20 per hour by the end of the contract.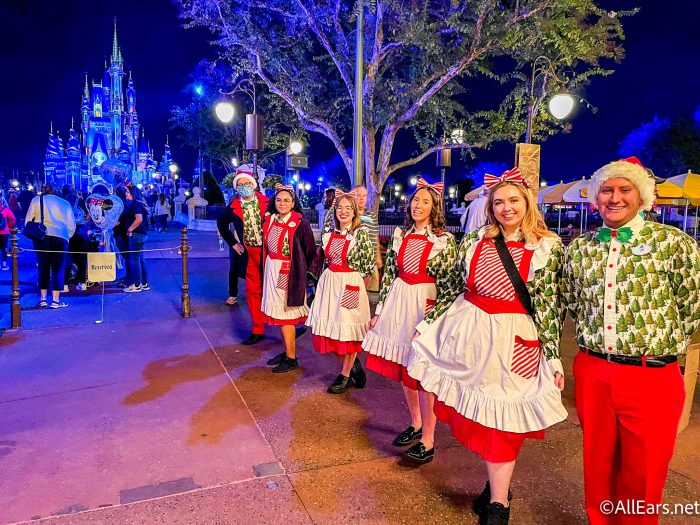 What will happen with this contract situation is yet to be seen. According to WESH 2 News, the union will vote on February 2nd and 3rd, so we could get more news very soon.
We'll continue to keep an eye out for more updates.
Join the AllEars.net Newsletter to stay on top of ALL the breaking Disney News! You'll also get access to AllEars tips, reviews, trivia, and MORE! Click here to Subscribe!