We took on a major theme park challenge and we're going to tell you exactly how we made it happen.
Here at AllEars, we love doing wild challenges and telling you the best Disney tips we find along the way. From doing scavenger hunts throughout the Disney Parks to doing a no-sleep challenge, we are constantly finding new ways to have fun in Disney World. Last month, we even crossed the country going to every U.S. Disney theme park in one day! But why stop at Disney?
We attempted to visit all 8 Universal and Disney theme and water parks in Orlando in one day — and ride the most popular ride at each stop. Here's how we did it.
In February 2023, Emma and I attempted one of our biggest theme park challenges of all time. We had to visit Universal Studios, Universal's Islands of Adventure, Universal's Volcano Bay, Magic Kingdom, EPCOT, Disney's Animal Kingdom, Disney's Hollywood Studios, and Disney's Blizzard Beach Water Park before midnight.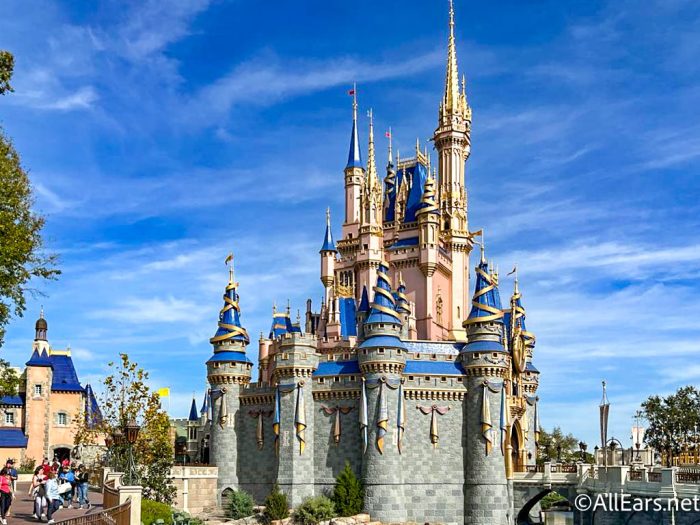 But, we figured that wasn't quite hard enough — even with the I-4 traffic (If you know, you know…). So, we had a few stipulations at each park. We had to eat something iconic and we had to ride a ride, but not just any ol' ride. We had to ride the most popular ride in each park. That means the ride with the highest demand and the longest wait. Yikes.
Disney World has park hopping restrictions that mean you can't go to your second (or third, or fourth) park of the day until 2PM. So, we opted to start over at Universal, where you can park hop as early as you want. We parked at the Universal parking deck at 7AM, an hour before our 8AM early entry.
While sitting in the car, I snagged a Virtual Queue reservation for Guardians of the Galaxy — Cosmic Rewind in EPCOT. You can only grab this reservation if at 7AM if you have a Disney Park Pass Theme Park Reservation for EPCOT which meant that would have to be our first park when we got to Disney World. Once that was handled, we made our way through security and to the Universal's Islands of Adventure park gates.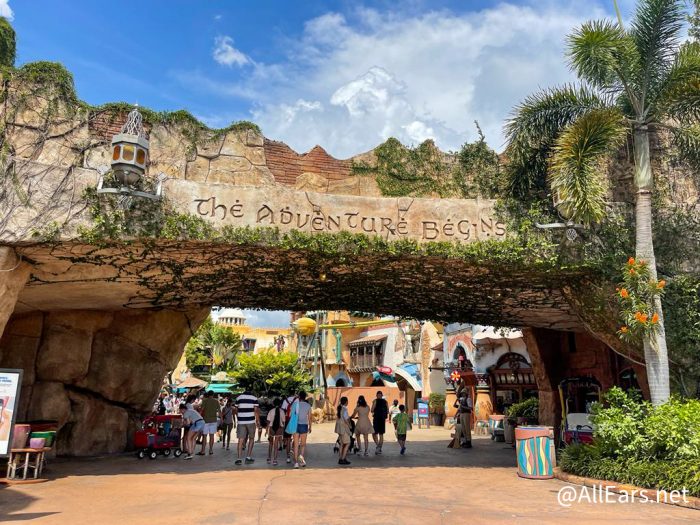 There, we waited with a few hundred guest for the start of early admission. Early admission is sometimes offered to Annual Passholders and guests of Universal Orlando Resort hotels. Check your Universal app for more information during your visit! At 7:45AM, they started letting guests into the park.
After speeding through Seuss Landing, we found ourselves at the end of the line for Hagrid's Magical Creatures Motorbike Adventure — by far the most popular ride at Universal's Islands of Adventure. While we were in the queue for Hagrid's (which took about 30 minutes all together), I went ahead and got on the My Disney Experience app to book our first Individual Lightning Lane for later.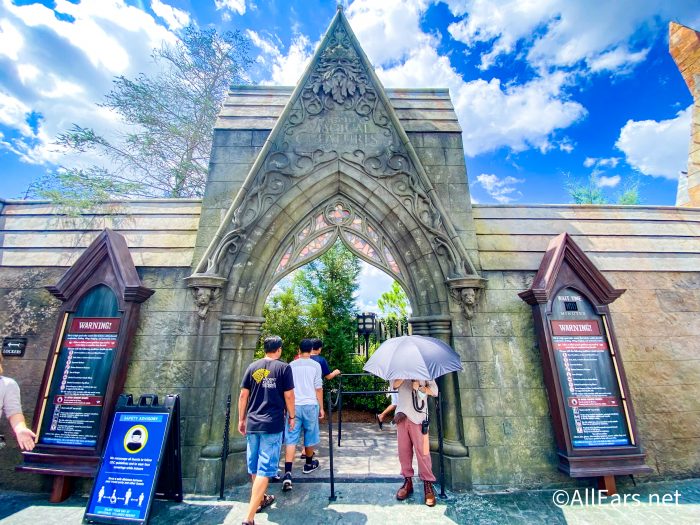 Individual Lightning Lanes (ILLs) are seperately priced skip-the-line offerings for Disney World. For Disney World hotel guests, they are offered beginning at 7AM but for everyone else (like us), you can't purchase until park open. The day we attempted this, Hollywood Studios opened at 8:30AM so that was when I could go into the app and purchase our ILL.
This is where things got a little tricky because I had to make my best guess at when we would be at Hollywood Studios — our seventh park of the day. To be on the safe side, I booked an 8PM Lightning Lane for Rise of the Resistance that had an hour window right to that park's close at 9PM. Little did I know that this timing would cause a major hiccup for us down the line.
After we whizzed through the Forbidden Forest and saw a number of magical creatures on the Hagrid's Coaster, we snagged a Butterbeer from the nearby Butterbeer Cart and made our way to the Hogwarts Express. This unique attraction is a true transportation method between the two parks at Universal and yes, you do have to have a two-park ticket.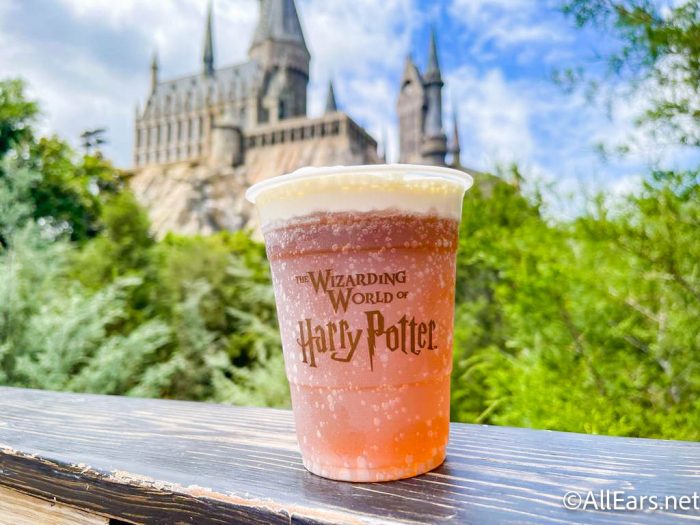 Early in the morning, the Hogwarts Express tends to have a very short wait so we were in Universal Studios by the time that park opened at 9AM. 9AM is also when Disney's Animal Kingdom opened, so I hopped back in the My Disney Experience app to purchase an Avatar – Flight of Passage Lightning Lane for around 6PM. Stressed yet?
We quickly made our way to Harry Potter and the Escape from Gringotts, the most popular ride in Universal Studios and then to an AllEars favorite: the Potato Cart. In the London portion of the Wizarding World of Harry Potter, you'll find the humble Jacket Potato cart where you can get baked potatoes loaded with toppings. Then we were off, eating our potatoes on the go, to head to Universal's water park.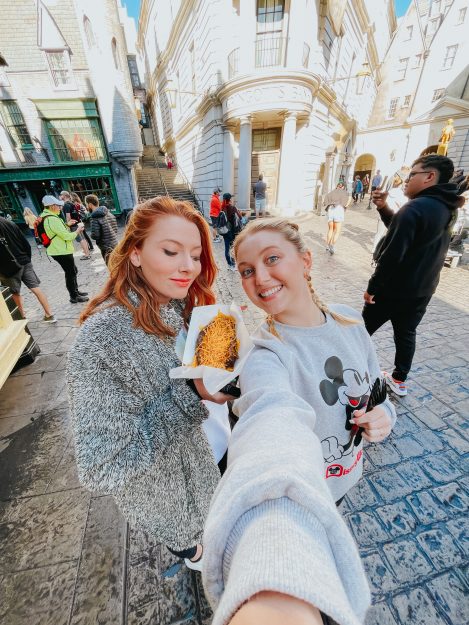 It took us about 20 minutes to walk back to my car which we had parked in the paring deck closest to the Volcano Bay shuttles. Volcano Bay does not have its own parking so you'll need to take a shuttle bus over to the park. Luckily, the shuttle buses run continuously. So, after a quick pit stop to change into our water park 'fits, we were off on a 5 minute shuttle to Volcano Bay.
We hustled into the park upon arrival and were given our Tapu Tapu wristbands. These devices are used for Virtual Queues at Volcano Bay. You tap into an attraction and your wristband gives you an estimated wait. When your wait is up, you head back to the attraction and scan in for a ride.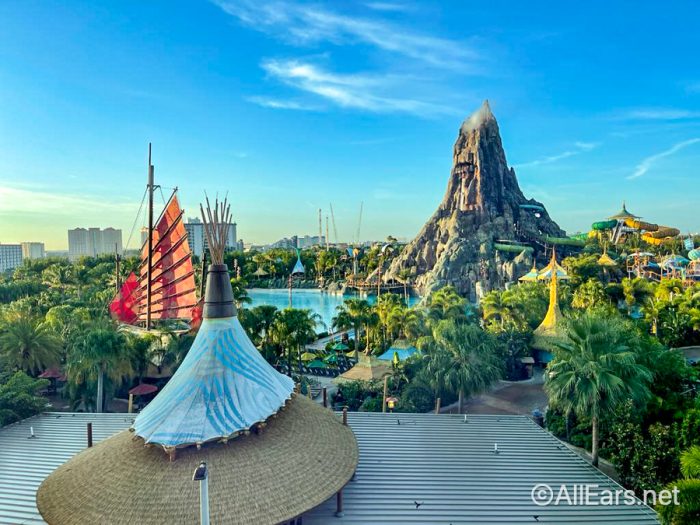 The most popular attraction in Volcano Bay is the Krakatau Aqua Coaster so we waited in a 15 minute Virtual Queue and hopped on board. By the way, it was way, way too cold for a water park day. After the coaster we were freezing so we snagged our snack for this park, surprisingly delicious Jerk Shrimp Mac and Cheese, and then hurried out of the park and back to the shuttle.
Now for one of the most harrowing parts of the day: sitting in I-4 traffic. Yes, we did stop on the highway. Soon enough though, we found ourselves at Disney's Blizzard Beach and hurried inside. We split up for the most popular rides here. I took on the scary-high Summit Plummet, a near-vertical freefall slide that is 12 stories tall; Emma went for the Cross Country Creek (a lazy river is much more her speed).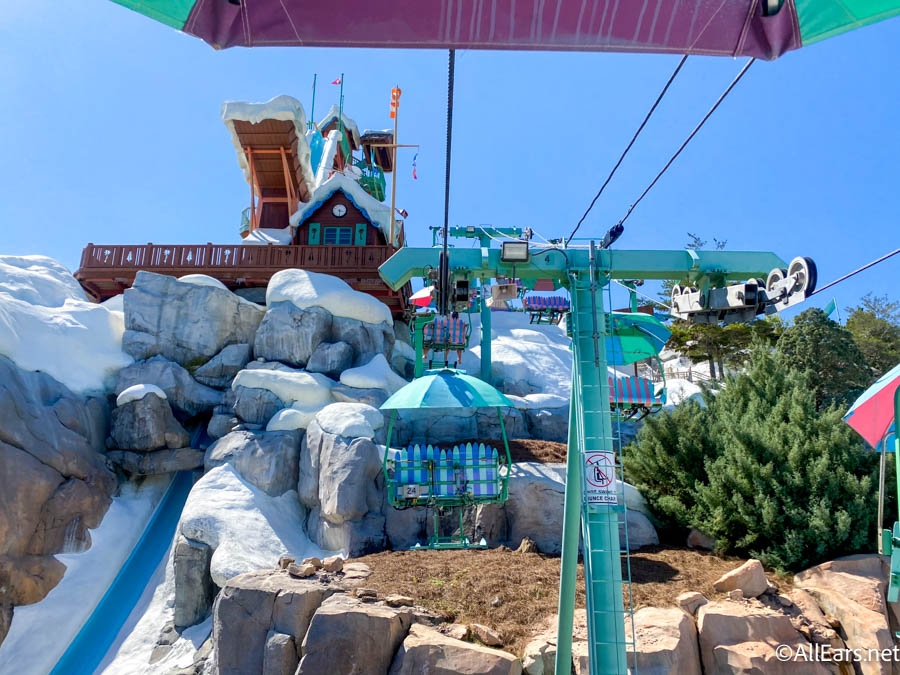 After Emma had relaxingly floated and I had reached speeds of 42 miles per hour, we snagged the iconic Mini Donuts — a Disney World treat you can only get at the water parks — and made our way back to the car. Another costume change ensued and with that, we were halfway done with our challenge…and nearing 4PM. This is when we started to get nervous.
We drove over to EPCOT where our Virtual Queue reservation was waiting and hurried in. We made it on Guardians of the Galaxy — Cosmic Rewind and cruised along to the song, "I Ran" (fitting), before hurrying to the Norway Pavilion for our iconic treat — School Bread.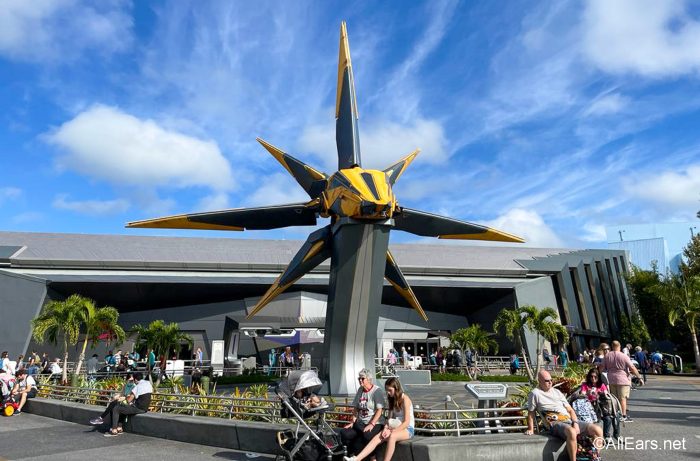 Then it was back to the car again for the drive to Disney's Animal Kingdom. We were cutting it close on our Individual Lightning Lane for Flight of Passage but we made it. After the ride, we realized the park closed at 7PM and we had just 10 minutes to get our iconic snack. Luckily, it was available at the nearby Satu'li Canteen so we chowed down on Cheeseburger Pods.
And…back to the car again. This time, we were headed to Hollywood Studios. We had a little over an hour before the park closed at 9PM when we got there so we chose to get our snack first. After all, Rise of the Resistance is a 20 minute attraction. With a Carrot Cake Cookie acquired from Trolley Car Cafe, we quickly ate and headed to Rise of the Resistance. That's when disaster struck. Rise of the Resistance was down and it didn't look like it was coming up for the rest of the night.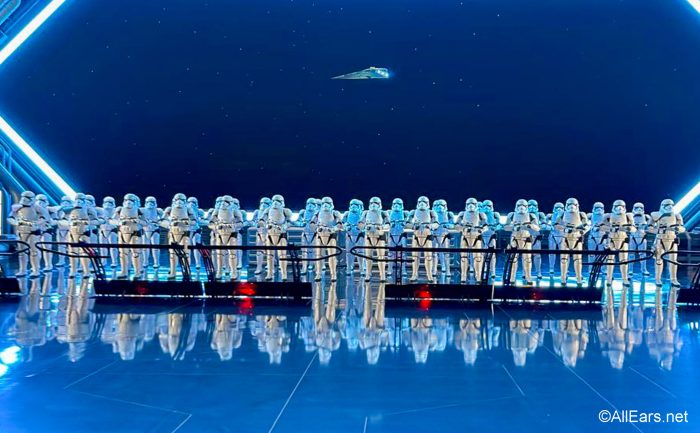 We spoke with a Guest Experience Cast Member who was waiting outside the closed attraction and he was able to switch our Lightning Lane to Slinky Dog Dash. So, with just 10 minutes before the park closed, we rushed over…and made it! A nighttime ride on Slinky Dog Dash raised our spirits so we hurried out of the park with just one more stop — Magic Kingdom.
Magic Kingdom was open until 11PM that night and we made it there around 9:30PM. We snagged Corn Dog Nuggets from Casey's Corner and then sat in the grass in front of Cinderella Castle, basking in our impending victory (and fighting off the exhaustion).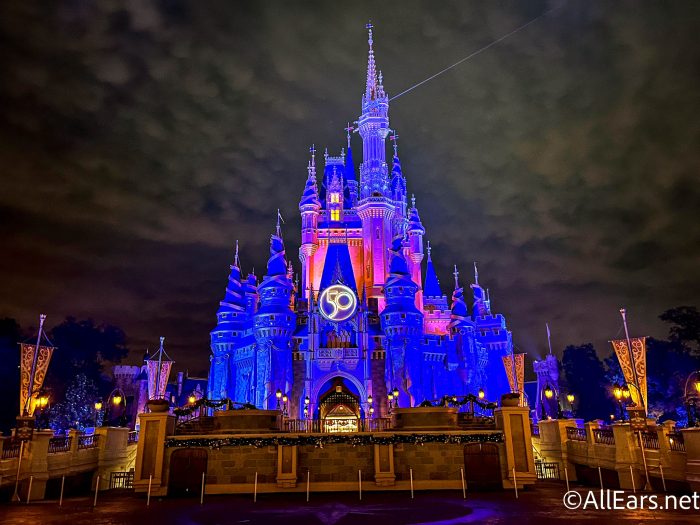 In Disney World, you can only book two ILLs a day so we were stuck with standby for Seven Dwarfs Mine Train. We stepped in line at 10:30PM and had the shortest wait (20 minutes!) that either of us had ever had. With that coaster, we had done it. We had ridden the most popular ride at all 8 Orlando Universal and Disney theme parks in just one day.
As you can imagine we shared a lot of Disney tips along the way and had a lot of dramatic moments. To see them all, you can check out the entire video here!
Don't forget if you're looking for the most exciting Disney Parks challenges and the best Disney tips and tricks, keep following AllEars for more.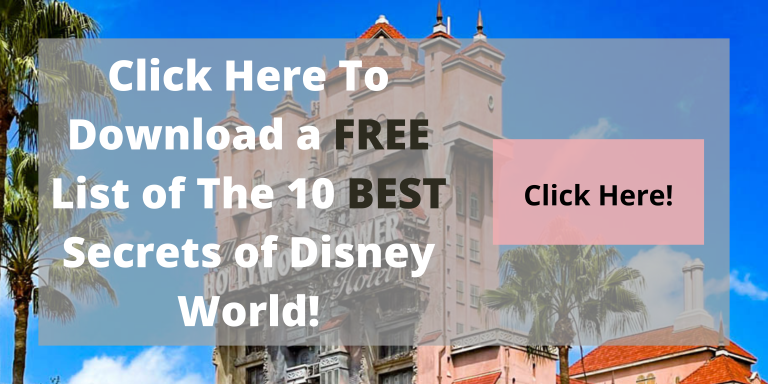 What did you think of our latest challenge? Tell us in the comments!