Meltdowns — they're not just for kids. Disney World may be magical, but it can also be one of the most anxiety-intensifying, stressful, and confusing places on Earth.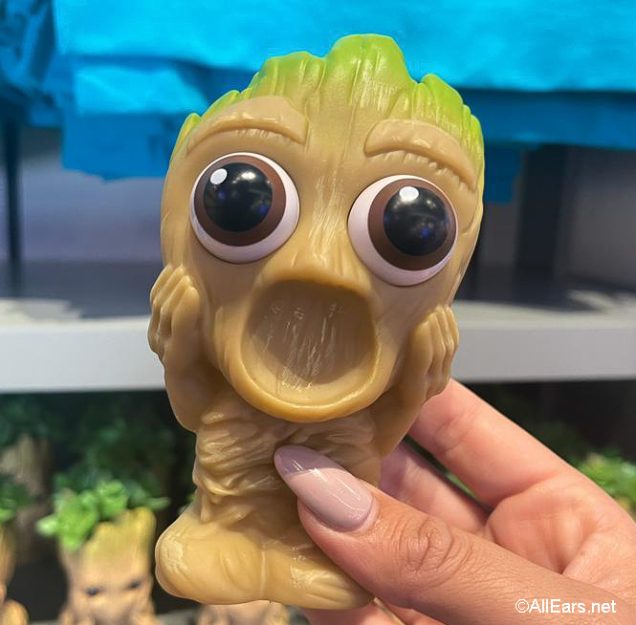 You can literally be seconds away from a full-on meltdown caused by the dangerous combination of a dropped ice cream cone, a technical issue, and a complaining family member pushing you over the edge. So, how can you avoid a meltdown at the Most Magical (and stressful) Place on Earth? This is the guide for you.
1 — Be Prepared
First, it's important that you be as prepared as possible for your trip. If you know the ins and outs of Genie+, have your My Disney Experience account fully set up and linked to your tickets, and have a game plan ready for your day in the parks, you will be better equipped to handle whatever curveballs the vacation may throw you.
That line took a bit longer than you expected? No worries, you worked some flexibility into your plan. Want to buy another Individual Lightning Lane? No stress, you know the rules. Even simple things like knowing what rides are located in what park or what rides you should prioritize can help you be in a better spot for your trip overall.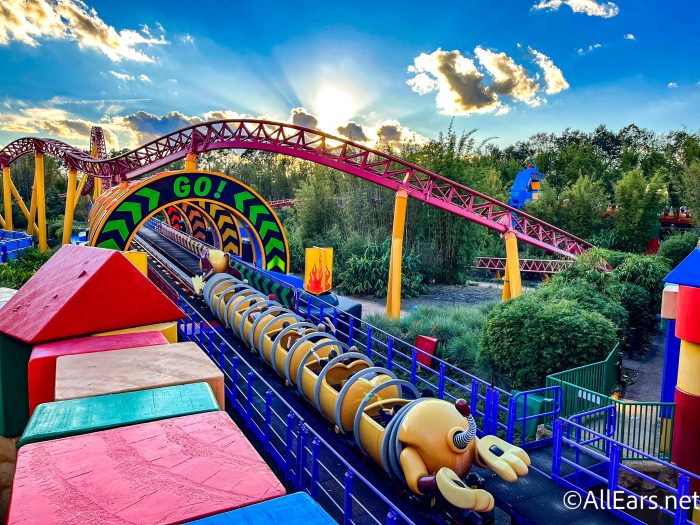 So here are some tips and resources to help you out:
Download the My Disney Experience app BEFORE your trip
Set up your My Disney Experience account, make sure you link your tickets/any hotel reservations, and make sure you have linked up with any friends/family members that will be traveling with you or you create accounts for them as needed (and make sure their tickets are linked too)
Become familiar with the My Disney Experience app (check it out at home and scroll through its various sections)
Make those Park Pass reservations as soon as you can (remember they are still required)
Remember Park Hopping is still limited
Here's what you need to know about Mobile Order (it's important!)
Learn everything you can about Genie+
Check out our tips for first-timers (even if you're a repeat guest, these could be helpful refreshers!)
And watch our video below to know what you can expect from Disney World in 2023!
2 — Bring the Things You Like and Need
When you're packing, you might feel like you can't bring the regular items you know and like so you can "save space" in your bag or so you can save a few bucks. So you might buy and bring that cheap, travel-size toothpaste from the brand you HATE instead of splurging (maybe just a few dollars more) to get the travel-size version of the toothpaste you're used to using.
If you always use a certain toothpaste, bring it! If you know you prefer to use Tylenol instead of Motrin, bring the Tylenol! Don't try to change up a bunch of the things you do or like just to make them fit in your suitcase or into your plans.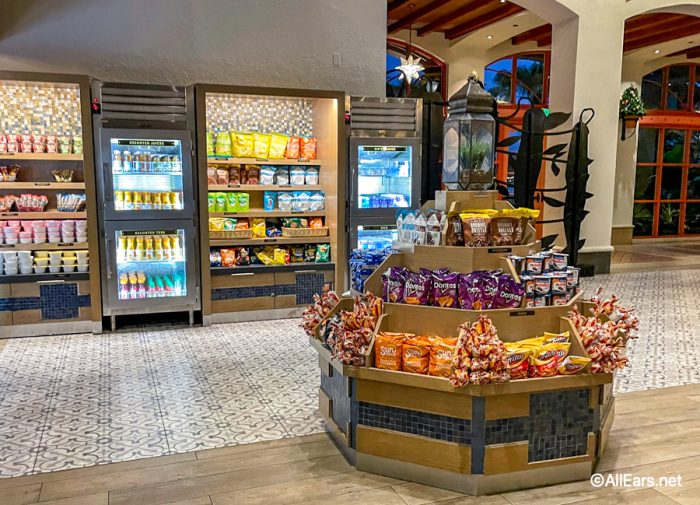 Bring the things that are "standard" for you and will keep you feeling comfortable. This can be especially true for picky eaters or those with very specific needs/wants. Bring the things you need and want, or consider buying them from local grocery stores (you can even have groceries shipped to your room).
Yes, you will likely eat and experience lots of different things on your trip. And being flexible is important. But there's no need to change every single piece of your routine. Keep doing and using the things that feel best for you.
3 — Set Realistic Expectations
Let's be very honest here — you cannot do all of Disney World in a day. You probably can't do all of even just a single park in a day (unless you want to really push yourself and your family/friends to the limit). If you set your goals too high, you'll be setting yourself up for failure.
To avoid a meltdown related to your inability to do it all, be realistic about what you can accomplish. If anything, shoot for a goal that is LOWER than what you think you can do. Then, when you accomplish those must-do things, you'll feel satisfied and will have the chance to do even MORE than you originally anticipated — a big bonus!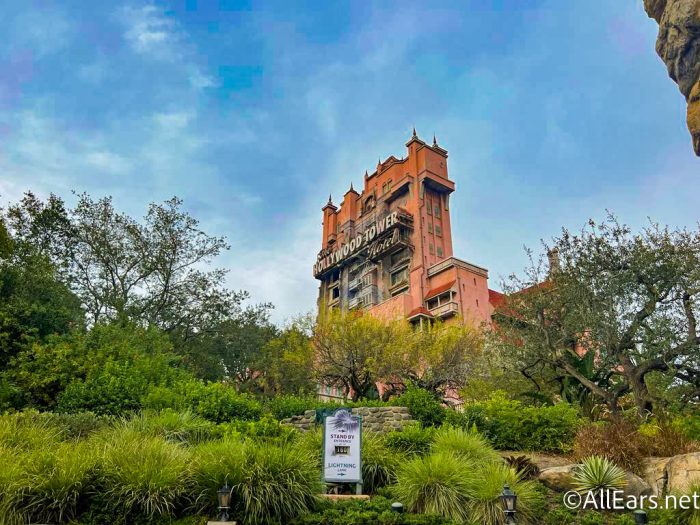 Our recommendation? Sit down with the family/friends you'll be traveling with and have each person pick out 1 MUST-DO in the parks you'll be visiting. Then see how long waits typically are for those rides, figure out which ones to prioritize, and come up with a plan. Factor in rest times, eating times, etc., and see how much you can realistically do.
4 — Give Yourself Breaks
It's not just the kids that need a nap or air conditioning break! You do too! Yes, there are lots of rides to get on and shows to see, but trust us when we say you could use a break!
Sit on a bench, get a snack, put up your feet, or spend some time lounging around at your hotel.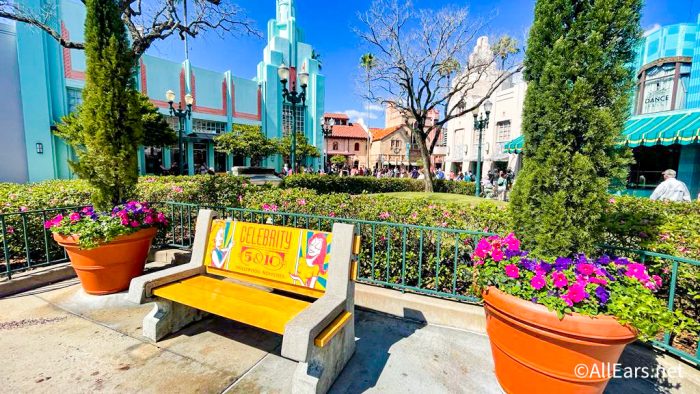 Taking even just 5 minutes to breathe (and soak in the environment around you) can help you recenter yourself, recharge, and attack the rest of your day with more energy and positivity.
5 — Hydrate
If you're already stressed because of the money you're spending in the parks, how much you want to accomplish, etc. adding a dehydration headache into the mix won't make it any better.
It can be easy to forget to drink water when you're rushing from ride to ride but heed this advice — DRINK WATER. Florida gets HOT, and even if there are some clouds in the sky, it's not as though the clouds are magically giving your body the water it needs (though the shade is nice, so we won't complain about that). Anyway, the point is — you need water. DO NOT FORGET TO DRINK WATER!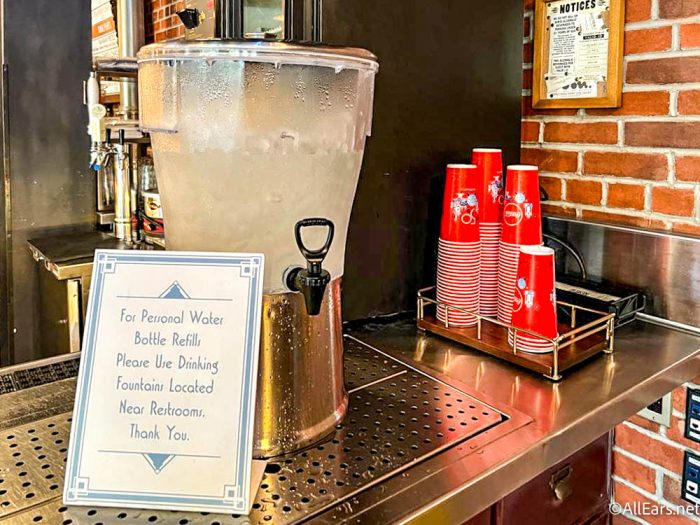 Many quick service spots throughout Disney World have FREE cups of water available for you to get (so there's no need to shell out any extra cash to stay hydrated). Or you can bring your own water bottle, which makes staying hydrated even easier as you can take a sip in line or wherever you may be.
6 — EAT! But Not Just the Candy
It can be tempting to fill up on corn dogs, fries, cotton candy, and slushies when in Disney World (yum!). But all of that might leave you still feeling hungry or not fully satisfied (not a ton of protein in cotton candy huh?). It can also make you feel crummy since you may not be used to eating your body weight in sweets and fried food.
So, be mindful of your body. Are you craving a more satisfying peanut bar instead of a donut? Would an apple be better on your stomach right now than a Rice Krispie treat? Is your body screaming at you that it needs a salad instead of that tenth side of fries?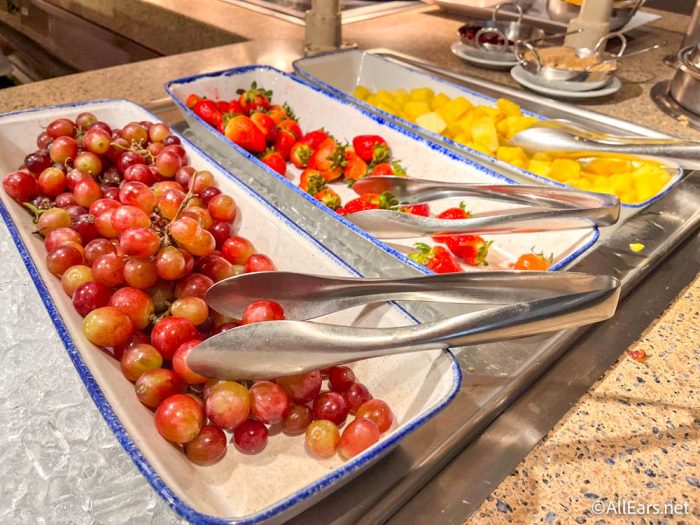 Now, we're not saying to skip out on all of the deliciousness of a churro or Mickey pretzel with cheese. We're simply saying, consider what your body needs to function well and what it's craving, and maybe toss in a fruit or two along with your Mickey waffles — you know, balance!
7 — Have an Honest Conversation with Your Family BEFORE the Trip
What is a must-do for you? If you NEED to go on The Haunted Mansion but no one in your group knows that, major troubles could await you. What if you want to do the Twilight Zone Tower of Terror but no one else in your group does — is your group okay with breaking apart for a bit?
Do you want some alone time while in Disney World? Are you with a group that insists on staying together 24/7? Talking through these things ahead of time can help to avoid meltdowns in the park.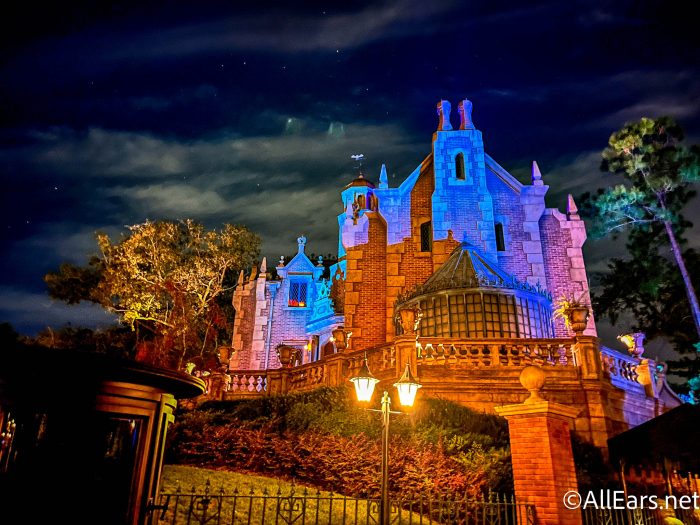 Have an honest talk about each person's expectations for the trip so you can work out the kinks before you're all fighting in the middle of Main Street, U.S.A. about what ride you should go on next or whether the group has to stay together.
Having a clear plan can help avoid some of these battles too — clearly spelling out where and when you expect to be in certain places. Just make sure everyone reviews the plan and is on the same page!
8 — Set a Budget and Stick to It
Money can often be a stress point for those going to Disney World. If you're concerned about how much money people in your group will be spending and whether you'll be crying over credit card statements after the trip, get ahead of the problem and set a strict budget.
Consider giving each person their own gift card with their dedicated budget amount. Once it's gone, it's gone! No negotiations.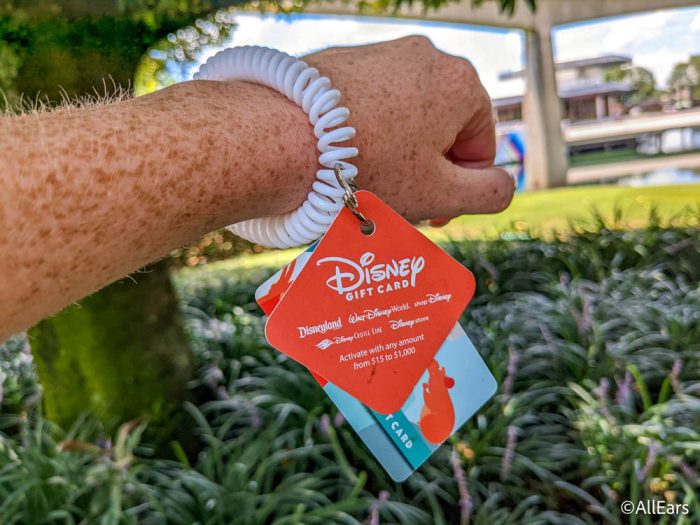 Knowing how much you'll spend can put your mind at ease once those costs start coming in.
And remember to leave some flexibility in those budgets too. Price increases could hit tickets, Genie+, or other things ahead of your trip, suddenly making it more expensive than you expected. So leave some wiggle room to account for that.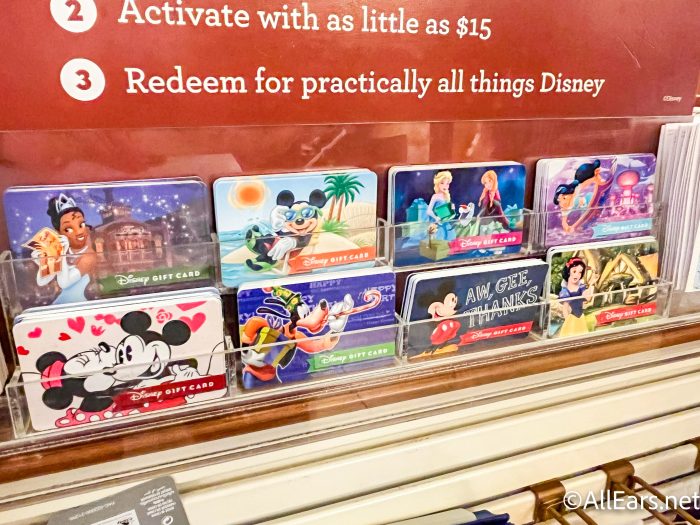 Click here to see the sneaky ways Disney World gets you to spend more and learn our tips for saving money on food!
9 — Build in Flexibility!
Finally, don't forget to build flexibility into ALL of your plans! When it comes to budgets, flexibility is key in case there are sudden surprise expenses you need to add to your trip or price increases that impact things. But flexibility goes beyond that.
In terms of the full Disney World experience, a whole host of things can suddenly throw off your plans. Rides can break down (for a short time or an extended period of time), technical issues could complicate things, or a transportation problem could make your morning way more stressful.
Someone in your group could suddenly feel ill or get hurt, things could be more crowded than you expect or sell out faster than you anticipate — any number of things could happen!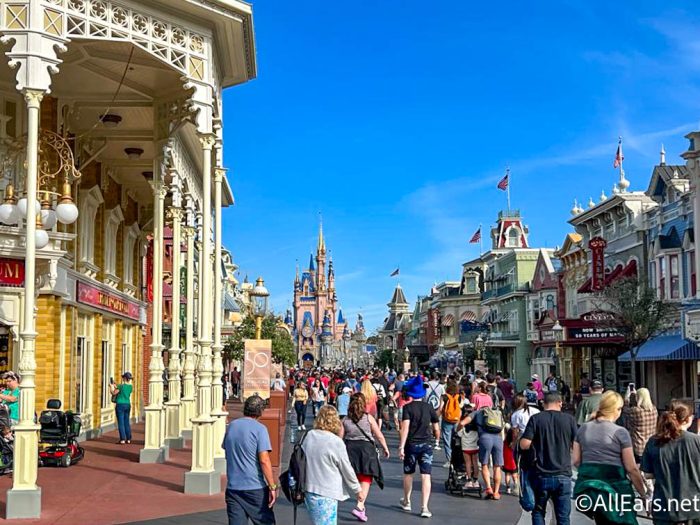 You can't necessarily anticipate all of these, but there are ways you can prepare for them (in a sense). First, know that these things are possible. Mentally prepare yourself for the possibility of unexpected complications.
Second, build flexibility into your plans. Star Wars: Rise of the Resistance can often go down in Hollywood Studios (sometimes for an extended period of time). Is getting on that a must-do for you? Consider building your schedule so you have 2 days at Hollywood Studios, doubling your chances of getting on.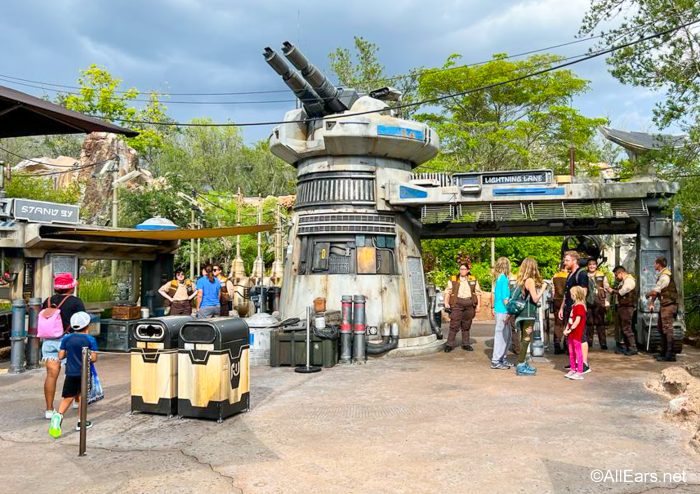 Third, don't overschedule yourself. If you have a plan that requires you to stick to things down to the very second, odds are things won't go as you hoped. Ride lines can take longer than expected or a closure could totally throw off your carefully timed schedule. So, be more flexible. Know what things you must do and the order in which you'd like to do them, but give yourself lots of wiggle room for whatever situations may arise.
Also, remember to check for updates on the My Disney Experience app — rides can reopen or other issues can be resolved, so you don't want to miss your chance to take advantage once things are "fixed!"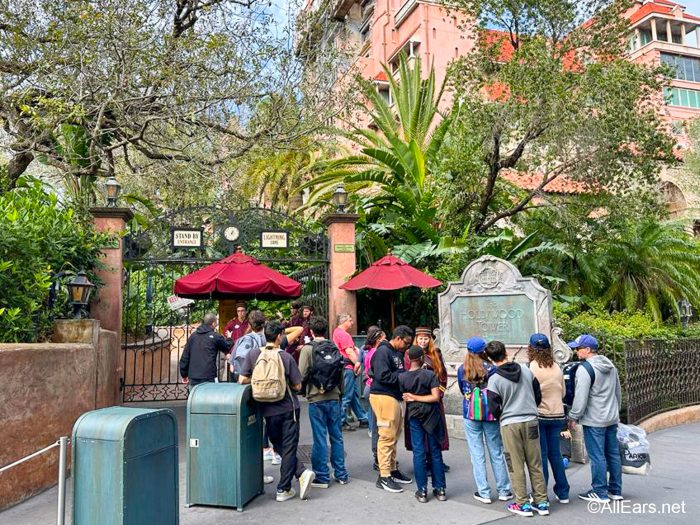 And those are our tips to avoid an adult meltdown. It's not always easy, but the important thing is to be prepared. And if you feel a meltdown coming on, take a second to step aside, remove yourself from the situation, and do whatever you need to do to calm down (get a cold cup of water, take a nap, etc.)
Disney World can be stressful, but it can also be incredible. We sincerely hope you use these tips to avoid potential future meltdowns and make your next trip the best one yet!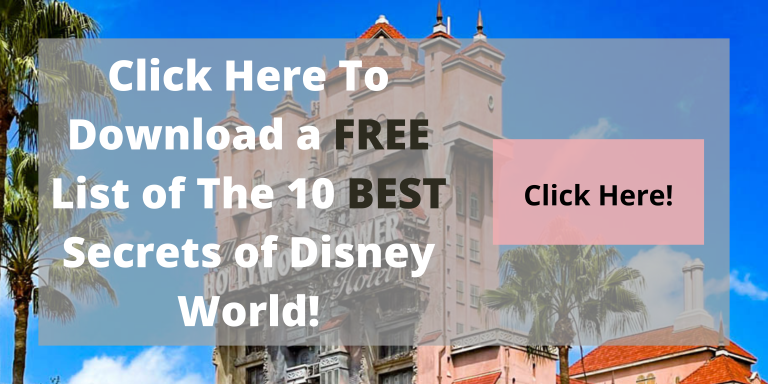 What do you do to avoid adult meltdowns in the parks? Tell us in the comments.