Things are warming up in Orlando!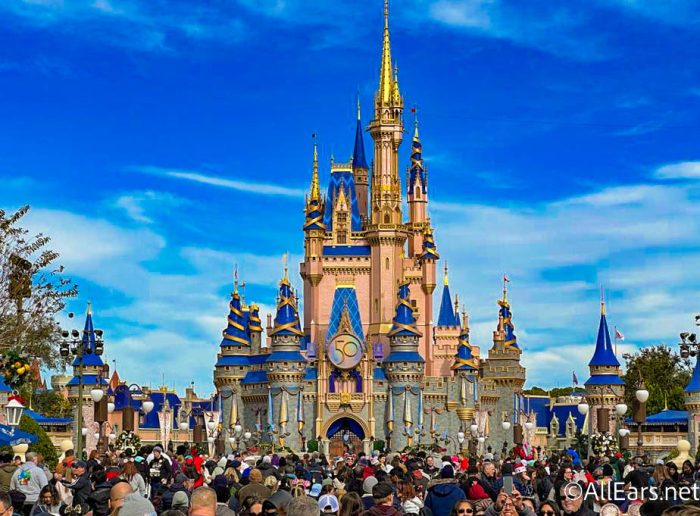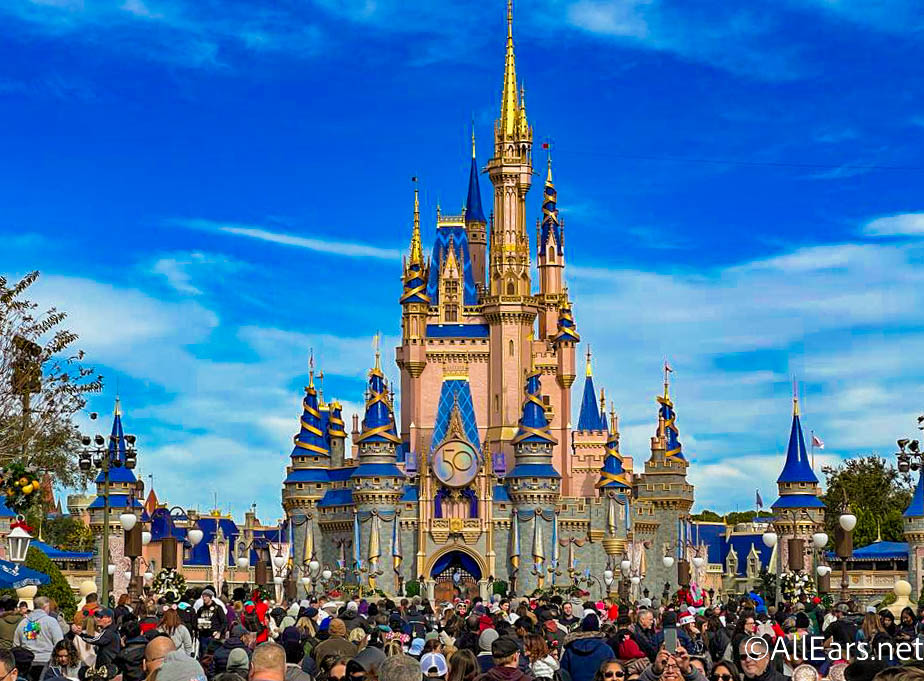 Lately, Disney World weather has been a little weird. This time last month, Disney World was experiencing freezing temperatures, and temperatures were pretty chilly just a few days ago. But now the weather is headed in the exact opposite direction! With some serious HEAT heading to Orlando, let's talk about the weather forecast and how to prepare before your next trip to Walt Disney World.
From January 31st until February 2nd, guests traveling to Walt Disney World can some near-record heat temperatures in Orlando. According to meteorologist Eric Burris with WESH, temperatures will get into the mid to upper 80s for the next three days before dropping back into the low 70s for the rest of the week.
Near record heat today, tomorrow, and Thursday… then the pattern turns wet into late week/weekend…

I'll be tracking the near record heat all afternoon long! pic.twitter.com/OD6pIZdwHq

— Eric Burris (@EricBurrisWESH) January 31, 2023
As of around 3:43 PM ET, the temperature in Orlando reached a high of 84.2. The record high is just a few degrees above that, at 86 degrees in 1932.
How's the heat in your neighborhood? Here's a look at temps compared to records for the day.

Beaches are packed again today, though with water temps in the 60s, most aren't venturing in! pic.twitter.com/fGhFJllyJn

— Eric Burris (@EricBurrisWESH) January 31, 2023
Traditionally, the weather in Orlando during this time of year reaches highs of about the mid-70s, so this is a pretty significant difference. While the mid-80s may not seem that high compared to Orlando summers, if you're coming from a significantly colder region it might catch you off guard.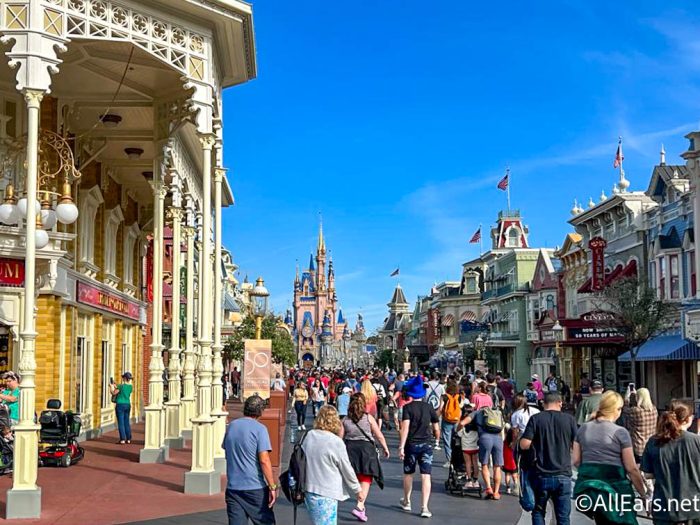 So, before heading to see the main mouse, make sure you're packing right! This week, you'll need to make sure you're dressing the part during the day by avoiding really heavy/thick like thicker jeans or sweatshirts. (We made the mistake of wearing jeans to the parks this week, learn from our mistakes!)
But remember that you'll want to layer up at night (since lows will be in the 60s/upper 50s), so pack the sweater in the backpack and consider grabbing some leggings that you can add to your outfit for when things get cooler.
Also, consider wearing appropriate shoes during the hotter parts of the day, like Crocs which are lightweight and breathable. You can then add some socks at night (we won't judge!) to keep those toes warm.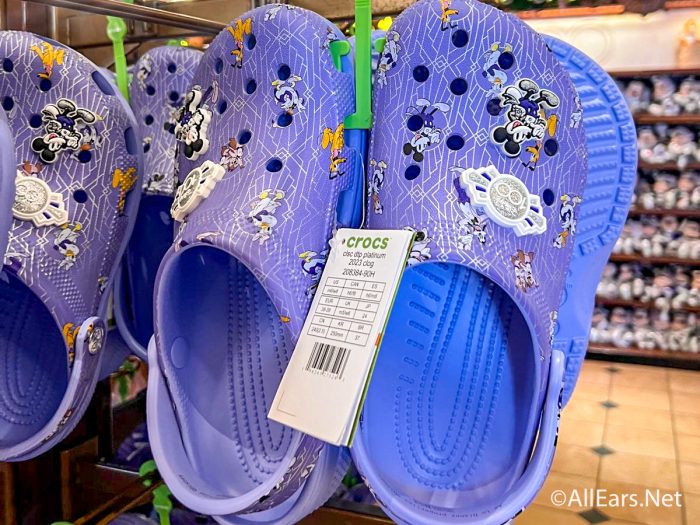 Another packing tip for this week is to make sure you're bringing a refillable water bottle to help you stay hydrated.
You may not realize just how much you'll walk in the parks and what a toll that can take on your body. Staying hydrated can help you beat the heat and safely continue to play in the sun.
If you've got those items packed, our last "must have" is sunscreen. With these temperatures being near record highs, you'll want to make sure you're protected so you can avoid a record number of sunburns too.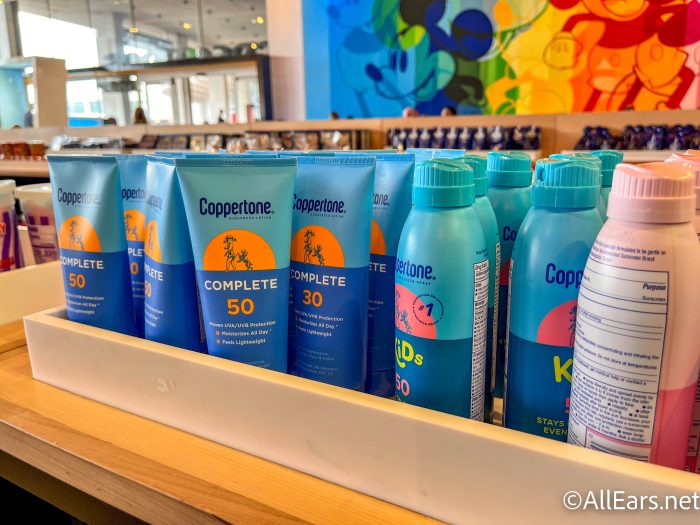 Remember that heat can also impact how you move through the parks. One of our reporters even noted that they felt like the heat was really taking a toll on them and shared how it can make some people feel more sluggish. So remember to build in some air conditioning and water breaks to give yourself time to recharge!
If you're already in Disney World and forgot to pack any of these necessities, no worries! Disney has tons of these items on hand, but just bear in mind that they will likely be more expensive than the versions you can get at local grocery stores.
The best thing you can do when high temperatures hit Disney World is be prepared! We've got a packing list linked below, but you can also check out some of our packing favorites below:
Don't forget to keep following AllEars for all of your Disney vacation tips and tricks.
What is your best tip for surviving the heat at Disney World? Tell us in the comments!