DISCLOSURE: This post may contain affiliate links, which means when you click a link and make a purchase, we receive a commission.
Oh, us checking out more Disney merchandise online? I'm shocked!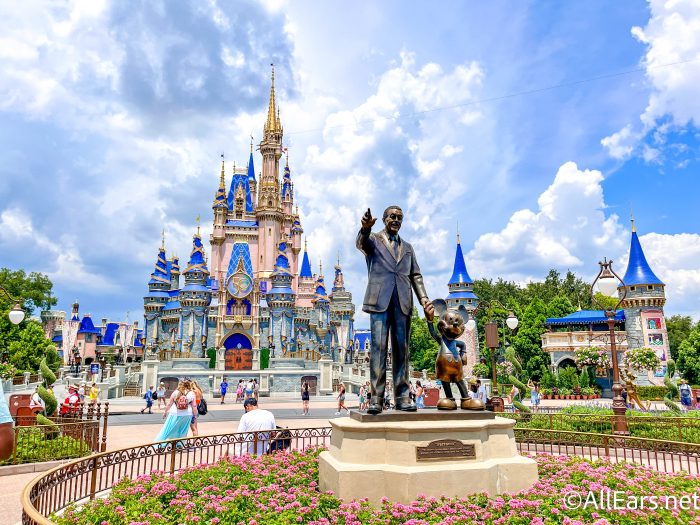 Disney has been pretty busy lately, releasing lots of new merchandise for the 100th Anniversary of the Walt Disney Company, new Dooney and Bourke collections, and an adorable retro Mickey collection. Well, now I've found even more merchandise that I think all classic Disney fans might need!
Whether I'm in the parks or at home, I'm almost always wearing Disney merchandise. Not even intentionally, it has just taken over my wardrobe and frankly, I'm thrilled about it. I have more ears than I would care to admit.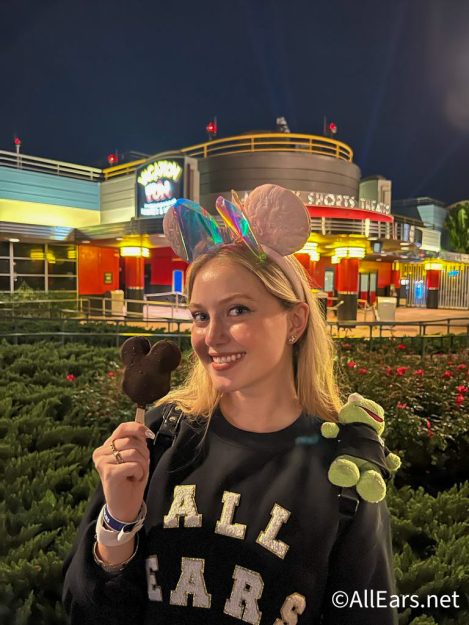 I've also been obsessed with athleisure and loungewear trends lately because nine times out of ten, I'm choosing comfort — I'm all about self-love, ya know? I told myself this week that I was cut off from buying Disney merchandise and then I saw this new collection. (No joke at all here, this is a very true statement.)
For the 100th Anniversary of the Walt Disney Company, Disney released a new collection called the Eras Collection. I may or may not have impulse bought a few items from this collection so I decided to put my money where my mouth is and bring you the Ultimate Disney Loungewear list (which features some of the items from this new collection) for the next time you're binge-watching The Kardashians at home (yes, that is my guilty pleasure) or just want to be comfy!
First is my new favorite sweatshirt, The Mickey Mouse Walt Disney Studios Pullover Sweatshirt.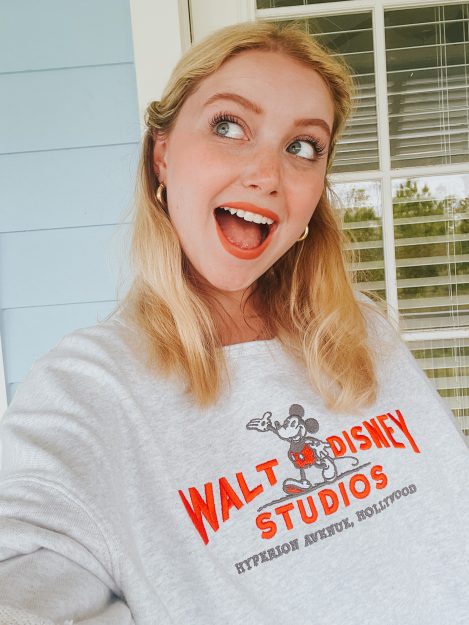 You can grab this sweatshirt with the classic Walt Disney Studios logo for $49.99 online! It's extra cozy and I may or may not have purchased the matching shorts (spoiler alert! I did and they're linked below).
If you're as obsessed with sleek and simple designs as I am, then I have some amazing news! Disney is selling Mickey Mouse Shorts that create a matching set with the sweater above, and together they are EVERYTHING.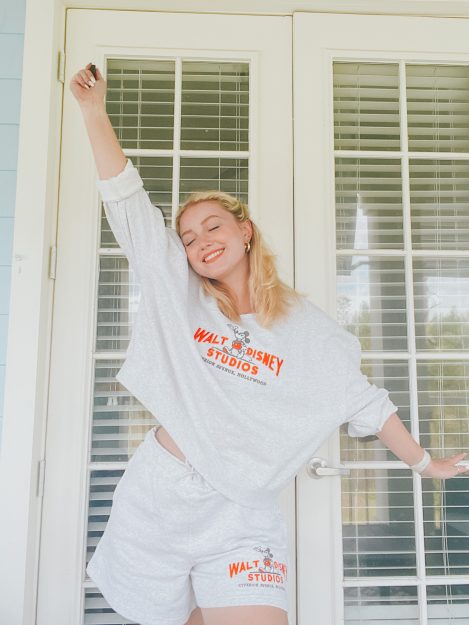 I clearly bought this set but what I love even more is that Quincy bought the shorts too and Fry Bucket is ordering them! These simple shorts are available online for $36.99 and they can be yours too!
And because I can't resist, here's ANOTHER Classic Mickey Sweatshirt I own! I was not kidding when I said Disney merch was taking over my wardrobe. Somehow it even snuck into the WRONG theme park…Oops!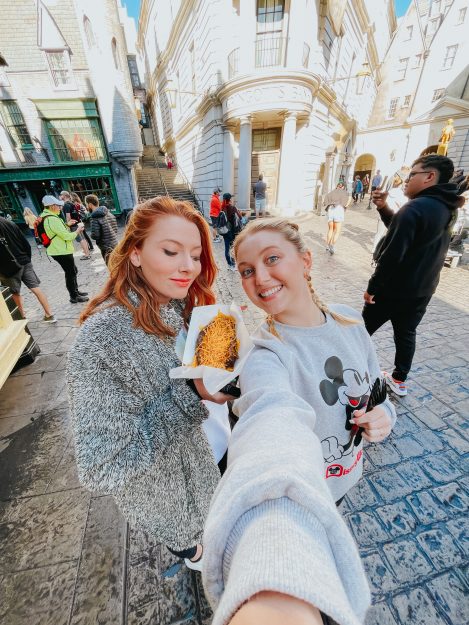 If you're not a shorts person, not to worry! I got these Mickey Mouse Jogger Sweatpants for Christmas this year and I basically live in them.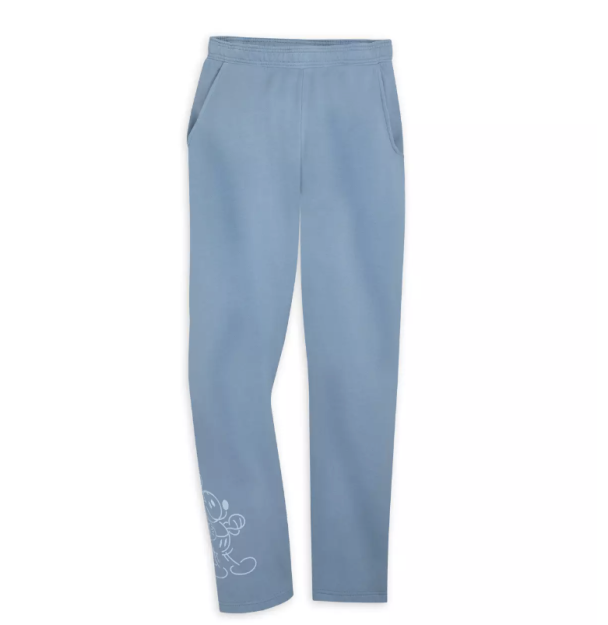 The pants feature a stitched Mickey Mouse on one leg with a Mickey and Friends logo on the back pocket.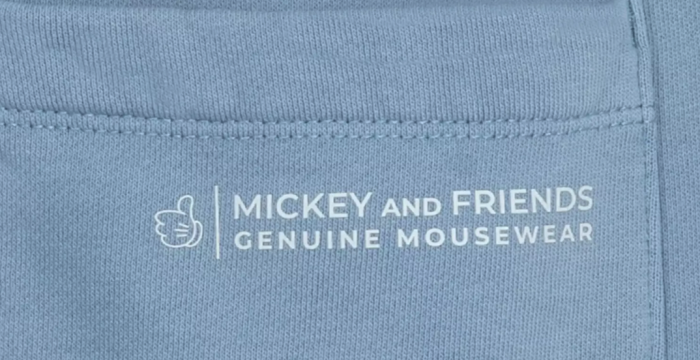 These cozy pastel blue pants are available online for $54.99.
Because cozy is a state of mind, I also would love to get my hands on these Mickey and Minnie Mouse Fuzzy Slippers one day!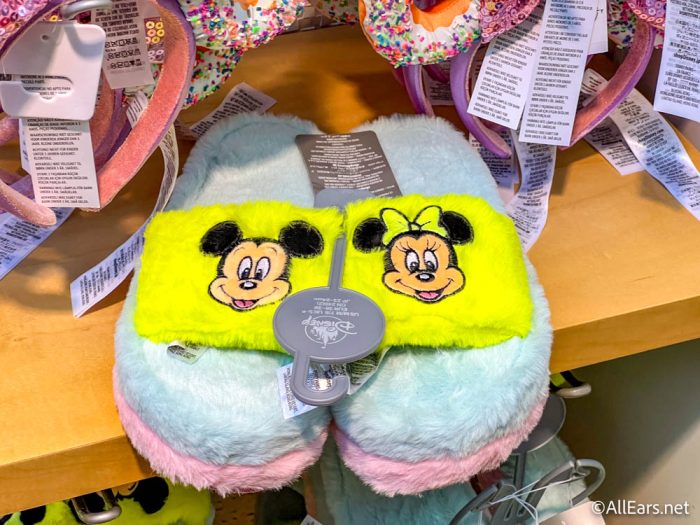 These yellow, blue, and pink slippers have been living in my head rent-free since we first found them in Walt Disney World! You can grab them online for $29.99.
If you're looking for something a bit more subtle though, I also found these Dark Green Mickey Mouse Sweat Shorts from H&M!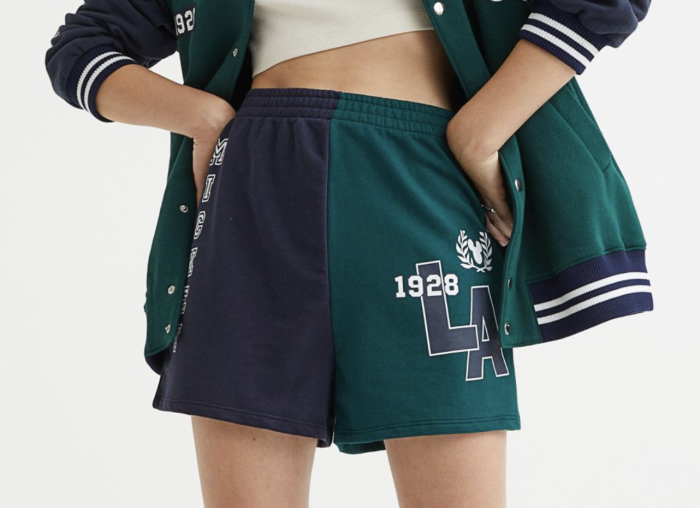 The hidden Mickey above the logo is my favorite part! You can grab these shorts for $17.99.
Back to footwear, if you need something a little Mouse-free, these Open Toe Slippers with Cozy Lining with Faux Rabbit Fur could be a great pick.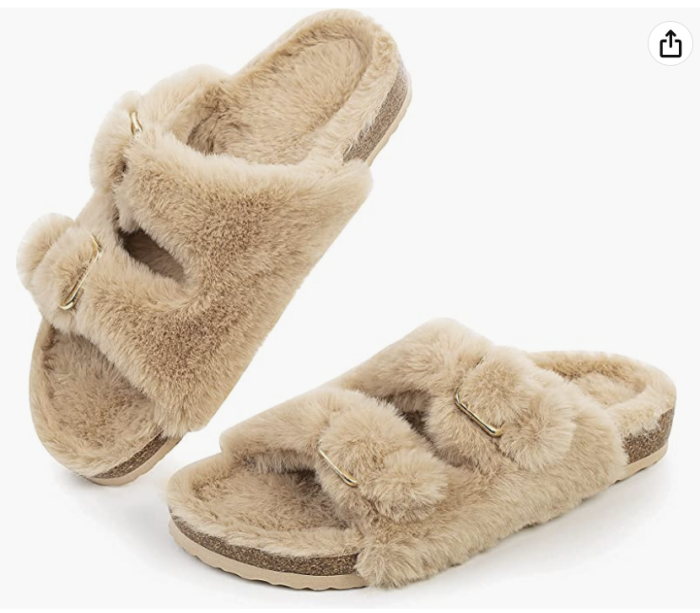 These are perfectly cozy especially when you're avoiding the floors in your house that you haven't mopped or vacuumed in forever. (Is that just a "me" problem?) You can grab a pair from Amazon for $29.99. 
Another staple in my cozy life is Yoga Biker Shorts and this pair from Amazon could be just what your closet needs. I practically live in simple biker shorts whether I'm at home or at Disney!
You can grab these shorts in a variety of colors on sale for around $18.99.
Finally, on those chillier days, my go-to's are Casual Bootleg Yoga Pants — I found this pair on Amazon that looks like it could be quite the cozy option!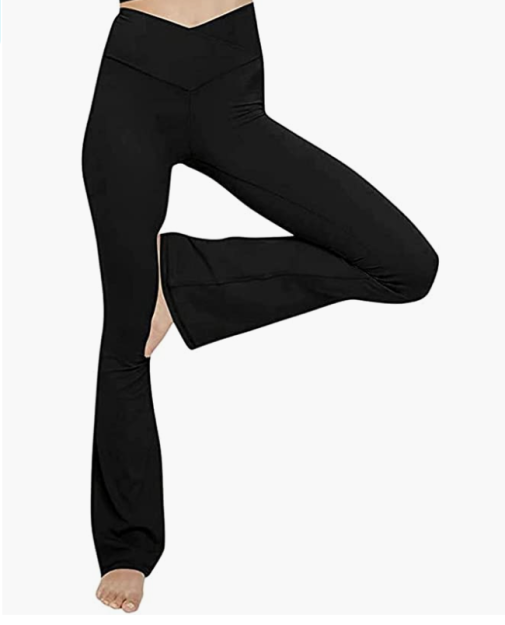 You can grab these pants in a variety of colors for $24.99! 
Overall, I'm realizing how much I've spent on comfy clothes, and while I'm not willing to let that total impact me, I am happy to share my cozy knowledge! When you're ready for your next Disney movie binge session, just give me a call — I've got PLENTY of cozy clothes for the occasion!
For more Disney style tips, check out AllEars Style!
There, we've got full outfit ideas (with links to everything you need) for looks themed to Disney characters and much more! We've even got COZY-inspired looks like a Warm and Cozy Pooh…
…warm and cozy Rapunzel…
…and warm and cozy Aurora!
Don't forget to keep following AllEars for all of your Disney merchandise updates, news, and suggestions!
What is your must-have comfy Disney purchase? Tell us in the comments!