DISCLOSURE: This post may contain affiliate links, which means when you click a link and make a purchase, we receive a commission.
Is EPCOT your favorite park at Disney World? If it is, we can totally understand why!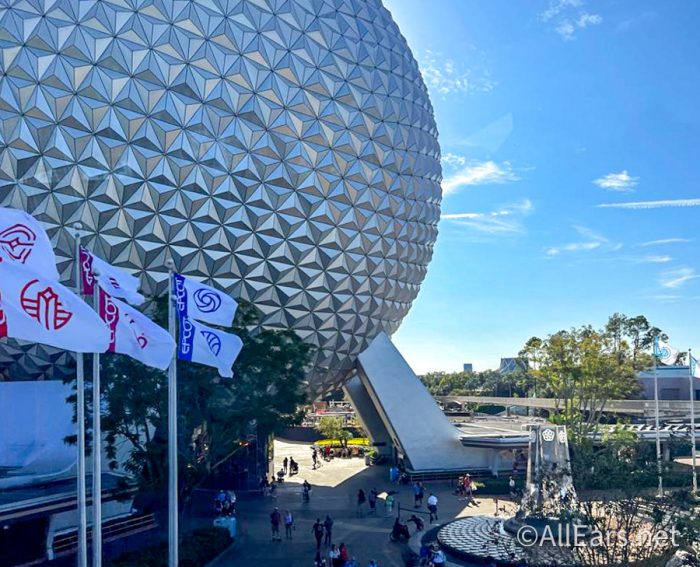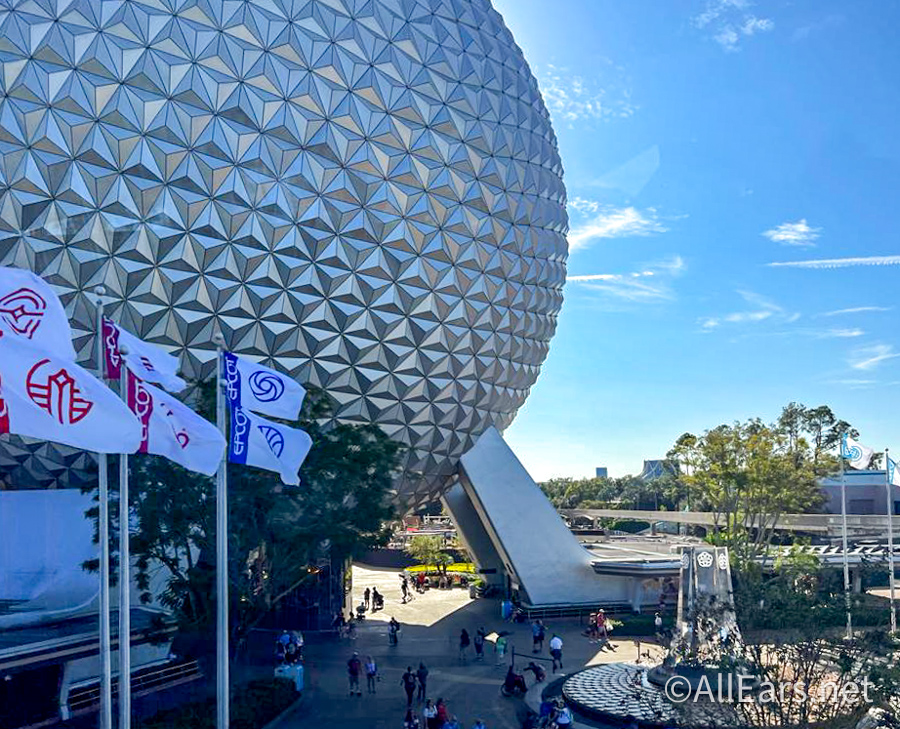 From the iconic rides like Spaceship Earth to the huge array of cuisines available across the World Showcase, there is a ton to keep you busy and entertained throughout the day.
Show off your love by taking inspiration from your favorite park and incorporating it into your style! Whether on a trip to Disney or just in your every day life you can easily inject a bit of futurism into your looks, like in these outfits!
This shirt is a great way to put it out there that you're an EPCOT pro! Pair with your favorite leggings and a pair of walking shoes; we like these leggings because of the handy pockets. Pick out the colors from the shirt to coordinate your accessories.
The EPCOT Minnie Ears featured here have Germany's flag, perfect for those who always make a stop at the Biergarten restaurant. We found some cute Minnie Mouse stud earrings in a vibrant red to match. Lastly, this cool backpack has a pattern that reminds us of Spaceship Earth, plus it has a cool effect when you take a picture of it with flash!
Is the Flower and Garden Show your favorite festival? Get all dressed up for your next visit to EPCOT in this Orange Bird-inspired ensemble. A jumpsuit like this one covered in a floral Orange Bird print is a comfy and practical choice for a long day in the parks.
The accessories are really what make this look! Orange and sunny jewelry is a total must-have. We found this totally adorable orange purse that is just the right size for carrying your park bag necessities. Of course, this look wouldn't be complete without your favorite pair of Orange Bird ears!
The symbol of the park, Spaceship Earth is a widely recognizable symbol that is perfect to base an outfit off of. We're sticking to 3 elements in this look: silver, white, and reflections! This silver crushed velvet dress is our base, and if you would prefer more coverage you can layer a long-sleeved white bodysuit underneath.
We chose a pair of white combat-style boots to go with the slightly 90s theme. Add on a pair of Spaceship Earth ears for a head ware accessory. Finally, we picked the same flashy backpack shown above. This bag has enough star power that you can go more minimal with your accessories if you'd like!
What kind of EPCOT post would this be if we didn't mention Figment? We say go big or go home, so this outfit is packed full of fun elements! We began with a Figment-inspired t-shirt with the iconic "One Little Spark" text. Tuck your t-shirt into this fluffy purple tutu-style midi skirt to add some movement.
Next, slip into this pair of Spaceship Earth sneakers and then fasten the matching waist bag around your midsection. If you have a Figment MagicBand, now is the time to pull it out! Finally, you can pop on your favorite pair of Figment ears to pull the entire look together.
One of the best things about EPCOT is that it gives you the chance to travel the world without having to leave Orlando. This World Traveler tee celebrates that, with a nod to Spaceship Earth of course! We wanted the t-shirt to speak for itself, so we kept the rest of the look fairly low key.
Wear some neutral bottoms with this top, like this black paper bag waist skirt. We found this cute pair of black and white Mickey Mouse slip-on shoes to wear, and then stuck to black again with the Mickey ears. To match the silver of Spaceship Earth all of the jewelry featured here is silver too. And here you can see a different style of the cool holographic bag!
Pop on one of these looks and you will be all set to tackle a day in EPCOT! For more outfits inspired by this and other Disney World parks, head to our AllEars Style page where you can filter by park!
 You might be an EPCOT pro, but you still shouldn't skip downloading the cheat sheet below; it's totally free!
What's your favorite thing about EPCOT? Let us know in the comments!