DISCLOSURE: This post may contain affiliate links, which means when you click a link and make a purchase, we receive a commission.
Did you know that Amazon is responsible for almost half of all online sales in the United States each year?
It's easy to understand why. The site is a one-stop-shop for almost anything you need — you can even order groceries from them! So, it makes sense that you can get everything you might need for your Disney trip there too.
We like to turn to Amazon for a variety of Disney items, like toys, apparel, and even travel items for our upcoming trips. With all of the browsing we do we come across a lot of finds, so here are some of the latest ones we just had to share with you!
The next time you take a trip, make sure you bring a power strip with you. Many hotel rooms only have a couple available outlets and if you're sharing a room with others that can make charging all of your devices tricky!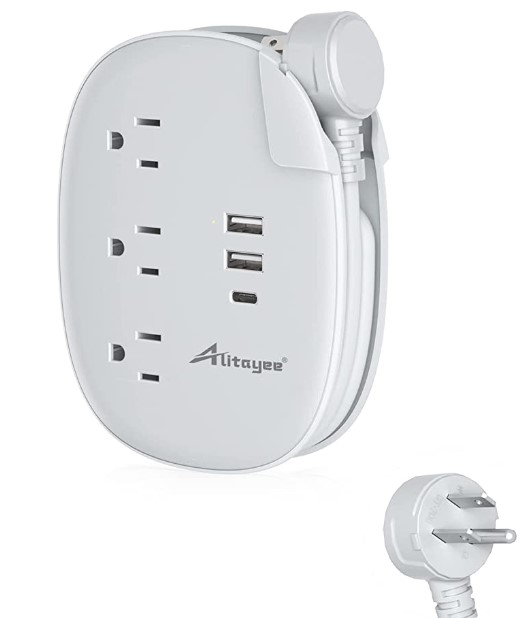 We like this USB C Travel Power Strip because it turns one outlet into six! There are three traditional plug inputs as well as two USB and one USB-C. Get one while it's on sale! Originally $24.99, these are marked down to just $12.79 now.
Planning a trip to the beach or a water park soon? Even if you aren't headed for the water any time soon, there's no harm in prepping for the summer. One of our must-haves are these Universal Waterproof Phone Pouches.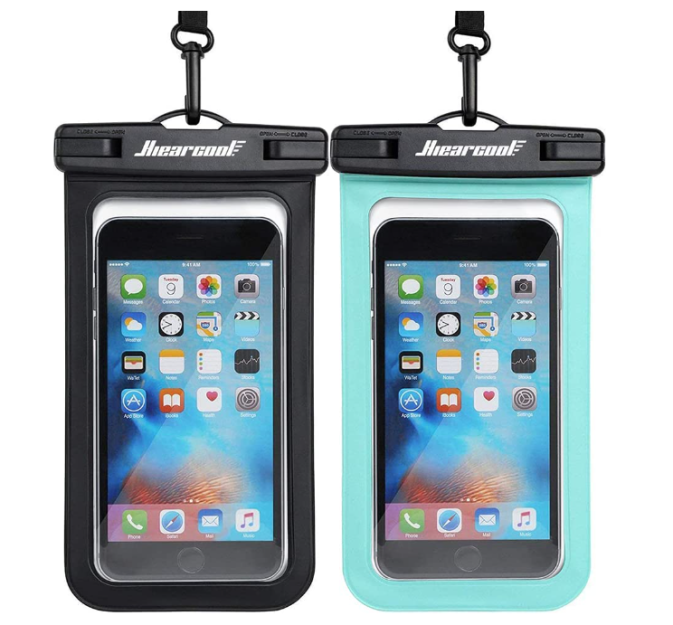 Just slip your phone inside and close the top, and your device will stay protected from any splashes! These are also great for any water rides where you might worry about your phone getting wet. Get this set of two for $9.99.
These days it's pretty impossible to do Disney without a portable charger. Between Genie+, the My Disney Experience App, and just taking old fashioned pictures, your phone battery is going to take a beating.
FuelRods are a great option because when your charger runs out, you can just stop by one of their refill stations in Disney to get a new one! Grab a two-pack for $34.99, marked down from $40.
We believe that one of the main keys to having an enjoyable vacation is strategic packing. When your belongings are organized and safe, you have peace of mind and can focus on the important things like where to eat or which rides you want to hit!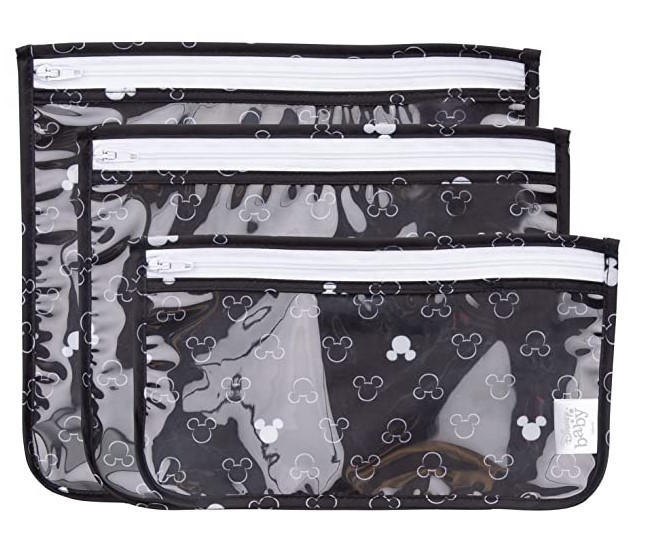 These Bumkins TSA Approved Toiletry Bags are a versatile find. Use them to hold toiletries to contain any spills, organize smaller items to ensure they don't get lost, keep your important documents inside — the possibilities are endless! You can get this set for $14.95.
If you're in the market for a new park bag, we suggest trying out a Loungefly mini backpack, like this Disney Princess Books Classics design. These bags are an excellent size. They are big enough to hold the necessities without being cumbersome.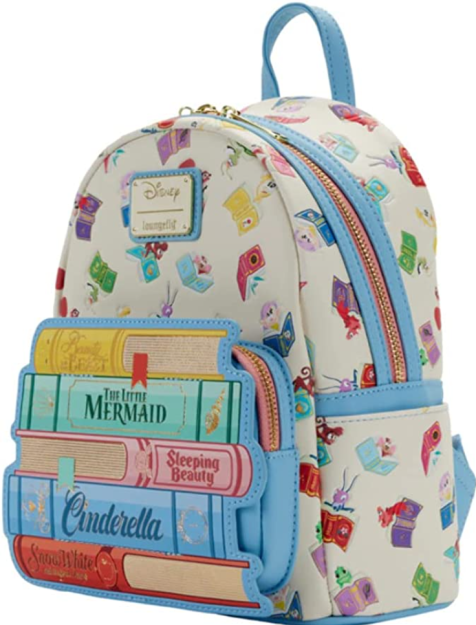 This bag has a print featuring Disney princess sidekicks reading their respective stories (how cute!). The front pocket also has a unique storybook design, plus there are two other exterior pockets along with the large main zippered compartment. Get this bag for $70 on Amazon!
Never lose an item on vacation again! You can use AirTags to keep track of almost anything, from electronics to luggage, or even people in your party! The downside of AirTags is they're not the easiest item to place.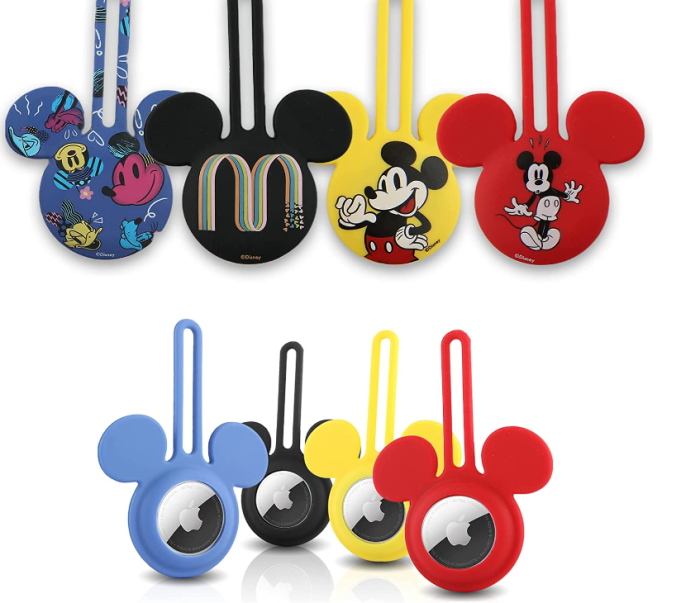 Enter AirTag cases! You can use ones like these Disney Mickey Mouse Ears Silicone AirTag Holder Cases to attach your AirTag to anything you need. The stretchy loops at the top make it simple, and you can't beat the design! For $14.95 you can get this set of four.
For those who like to make their resort rooms as comfortable as possible, you might opt to use a coffee-maker on your trip. This is a great tip to help you avoid the long Joffrey's lines at the front of the park and head straight to your first ride!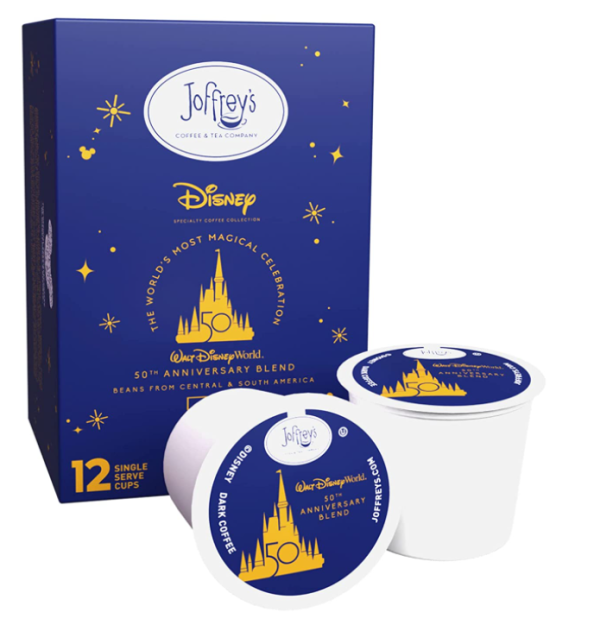 Joffrey's Coffee is a Disney staple and for many the first stop before a long park day. You can purchase packages of their coffee on Amazon, like their Walt Disney World's 50th Anniversary Blend so you can still enjoy it on your trip without the long lines. Get this blend in these single serve cups! A package of twelve is $28.89 on Amazon.
Stay tuned to our site for more amazing Amazon finds that you don't want to miss!
What's a travel item you cannot travel without? Share yours in the comment section!