It's the day we've all been anxiously awaiting with bated breath…the announcement of the first showing of the return of Happily Ever After!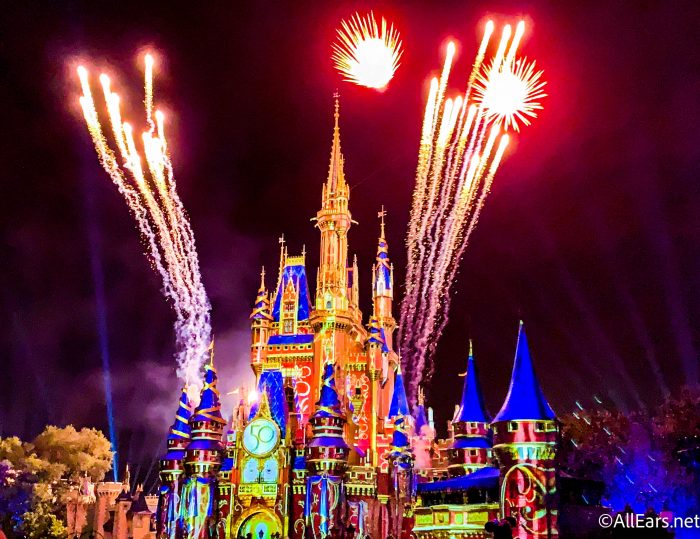 The beloved Magic Kingdom show is on its way back soon, and now we know exactly when!
During the Walt Disney World 50th Anniversary celebrations, a new show premiered in Magic Kingdom called Disney Enchantment. The 50th Anniversary is wrapping up on March 31st, and with that Disney Enchantment will also depart. The show will take its final bow on April 2nd, 2023 to make way for Happily Ever After to return.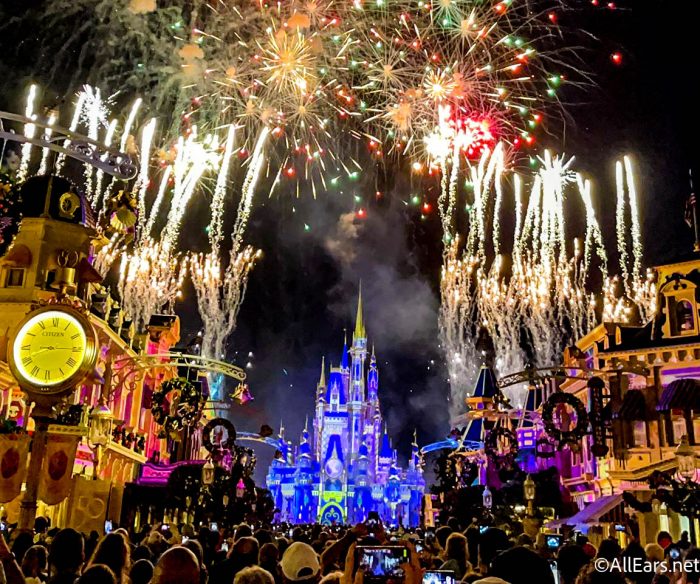 We already knew that Happily Ever After would begin on April 3rd, 2023, but now we know what time! Happily Ever After will be premiering (again) on April 3rd at 9PM, and it appears that this will be the primary showtime. This is currently showing in the My Disney Experience App as well as on the refurbishment calendar online.
Not only is Happily Ever After returning, but we will see some changes, too. Disney also announced that the show will now incorporate the Main Street, U.S.A. projections we saw for the first time with Disney Enchantment. This updated version of Happily Ever After will certainly be impressive, and we can't wait to see it!
EPCOT Forever is also returning on April 3rd, 2023, and it will also take place at 9PM each night so far! If you're visiting on or after April 3rd, check the My Disney Experience app for the most up-to-date wait times.
Speaking of Disney parks after dark … check out our new video on Disney World after midnight!
What has been your favorite nighttime spectacular in Disney World? Post your fave in the comment section below!