For many of us, a huge highlight of Disney is the food.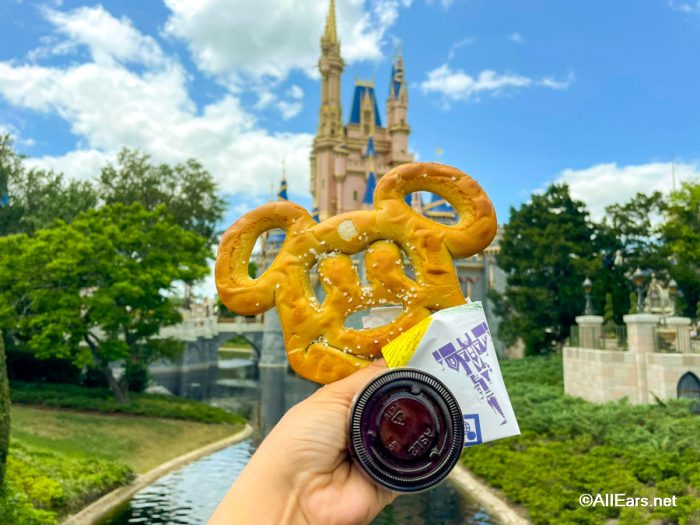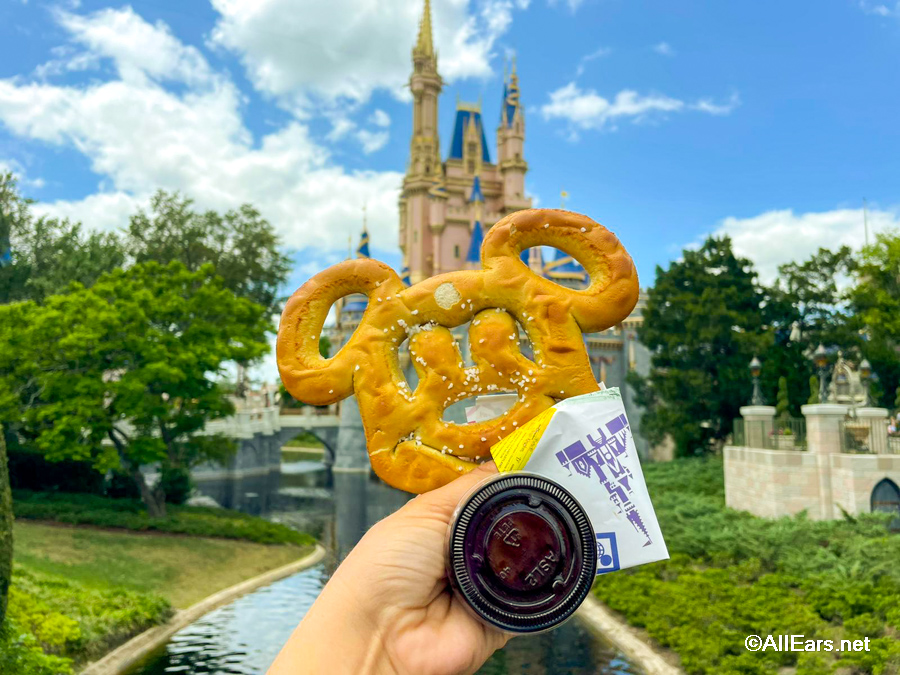 With specialty food and beverage seemingly around every corner, Disney is a haven for those who come hungry! Usually, the food at Disney satisfies. What happens when it doesn't?
We asked our readers which Disney restaurants were a "one and done" experience for them — the restaurants that did NOT meet expectations. Without further ado, these are the top Disney restaurants that you will NEVER visit again!
Coral Reef Restaurant
This was one of the most popular responses for restaurants our readers will never visit again! Located in World Nature at EPCOT, Coral Reef Restaurant seems like it would be a great experience — there's a fun theme and a view of a coral reef.
While many of you agreed that the views and service were amazing, you all also agreed that the food was…quite the opposite. If you're looking to add some aquarium views with Nemo to your day, take our readers' advice and simply go on the ride or walk through the aquarium.
Be Our Guest Restaurant
This one might surprise you! Located in Fantasyland at Magic Kingdom, you can step inside Beast's castle at Be Our Guest for a French-inspired meal. This immersive experience comes with a price-tag, though — one many of you said was NOT worth it.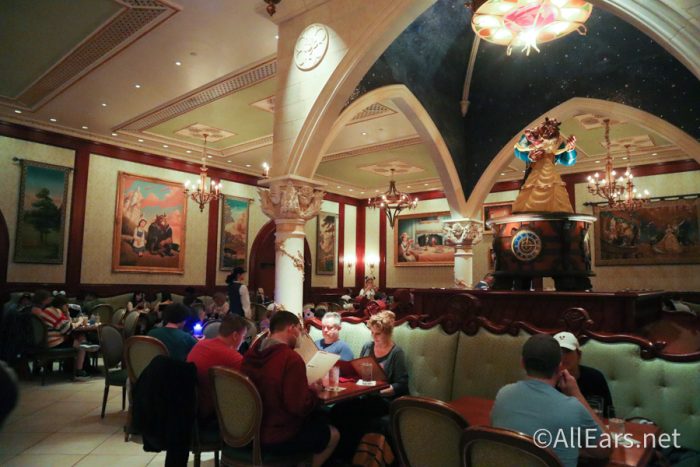 So many of our readers agreed that for the service, crowds, and quality of food, the price of the meal was too high. Sorry, Belle. We might have to skip this one.
Chef Mickey's
Many consider this one to be a great option for the family, however many of you consider this one a SKIP. Inside Disney's Contemporary Resort, you can dine alongside Chef Mickey and his friends.
While our readers agree that the experience is great, especially the character meet-and-greets, the food is what makes it truly unforgettable…and not in a good way. Yikes!
'Ohana
Over at Disney's Polynesian Village Resort, 'Ohana serves Hawaiian-style meals served up family-style. Plus, Lilo and Stitch are there at breakfast time to help you celebrate the spirit of Ohana!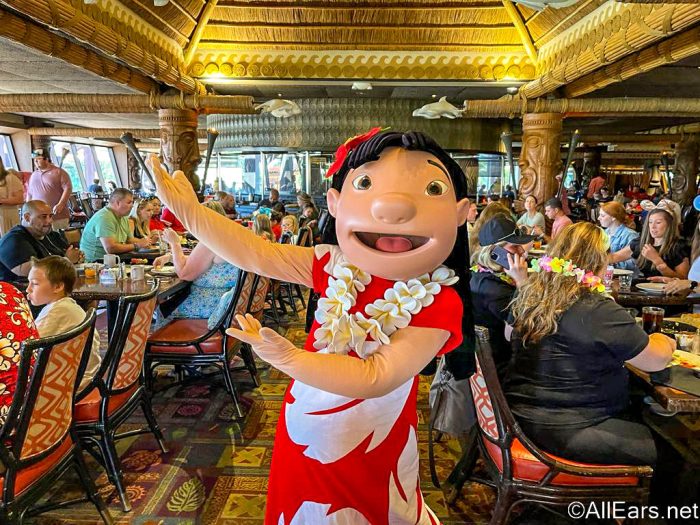 Even though this one is considered a "must-do" at Disney for many, lots of you agreed that for the quality of food and service, 'Ohana is something you'd only recommend doing once.
Cinderella's Royal Table
Similar to Be Our Guest, Cinderella's Royal Table is located in Fantasyland in Magic Kingdom. However, this restaurant allows you to take an immersive trip inside Cinderella Castle!
The restaurant is popular for the princess meet-and-greets that happen throughout the meals, but many of you say that the food is not worth the price! Our readers tell us that if you dine here, you should be prepared to leave hungry. Plus, several say that the menu is not the most kid-friendly. Bummer!
Sci-Fi Dine-In Theater Restaurant
Sci-Fi Dine-In Theater Restaurant in Hollywood Studios is a '50s-style dinner and show. Guests sit in booths made to look like classic cars while watching clips from sci-fi movies — just like at the drive-in!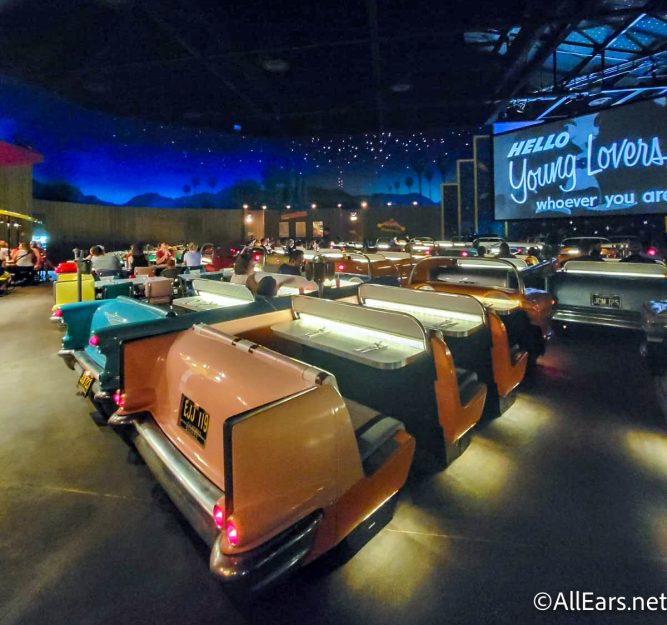 Our readers tell us that the all-American cuisine is not worth the price — and that it's way too dark inside this restaurant! Several agreed that grabbing quick service would be a better fix.
So there you have it — these are our readers' least favorite Disney restaurants. We post all the time about Disney food, snacks, and restaurants and review lots of items to save you some time when planning your next Disney trip — so make sure to follow along on our Facebook page here!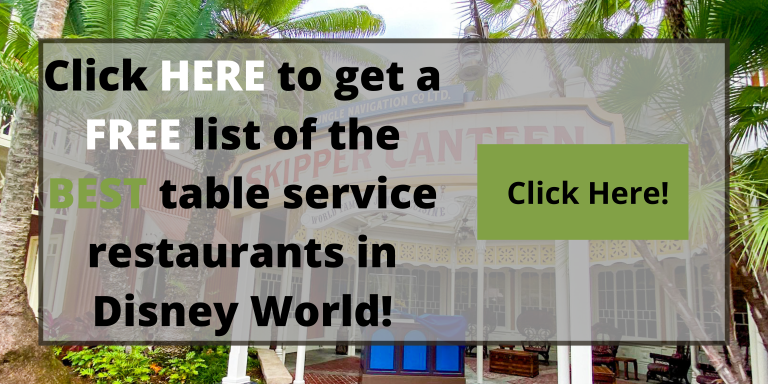 Do you agree that these restaurants aren't worth going to more than once? Let us know your thoughts!