Almost everyone has a favorite trip they took to Disney World, right?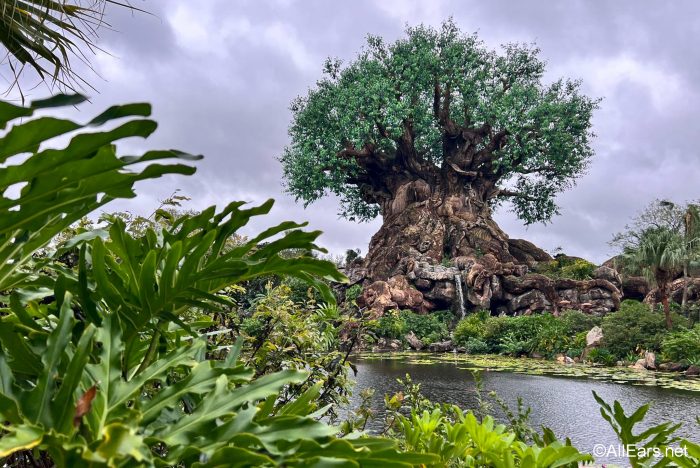 Maybe you had the best trip EVER when you were 8, or had an amazing time on a solo trip at 30. Either way, if you've been going to Disney World for a while, you know that things change a lot. Most Disney fans probably have something that no longer exists in the parks that they miss, and we definitely do too! So, we're breaking down some things that have disappeared in Disney World without a trace.
Primeval Whirl
Ah, Primeval Whirl. You either loved it or hated it (most of us hated it, right?), but either way, it sure was hard to miss over in DinoLand U.S.A. at Animal Kingdom. The giant carnival ride was exactly that — something you quite literally can find at almost any state fair. However, we would assume you felt a tad bit safer on the one in Disney World, because it didn't just get screwed together a week ago on the fair grounds.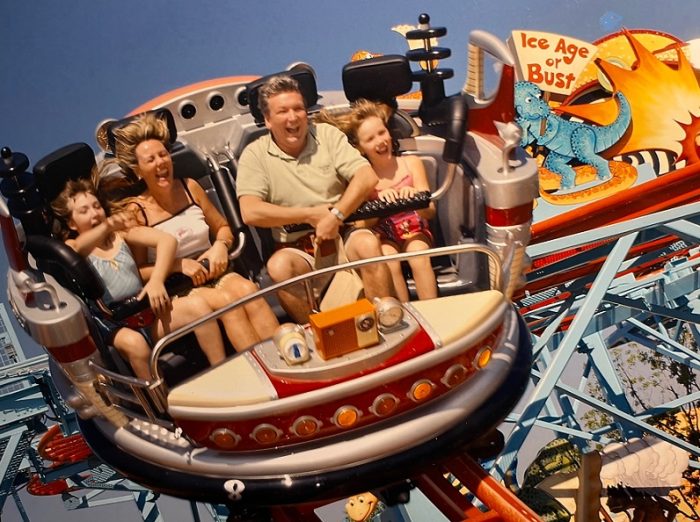 This was a wild mouse-style roller coaster, which made you feel like you were going to fall off the edge while it took very hard and fast turns around corners. Primeval Whirl opened back in 2002, and was actually the first roller coaster in Animal Kingdom.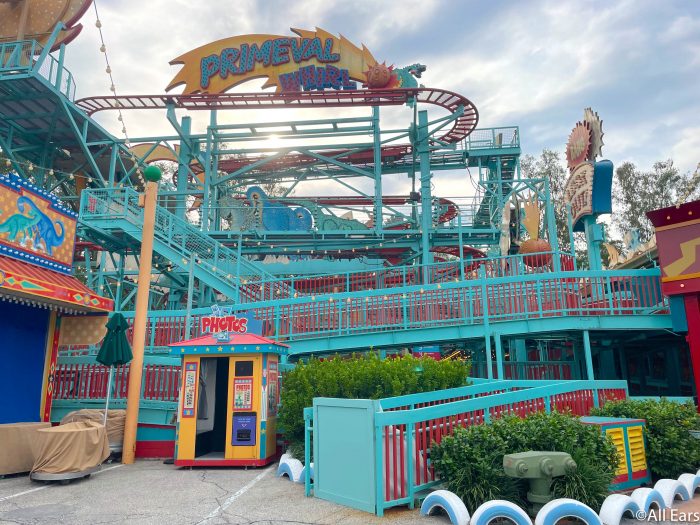 But, a few years ago, the ride was reduced to seasonal operation, and in 2020, Disney confirmed that the closed ride would not be reopening. It took a while, but the ride was eventually demolished. While we saw it happening, it's almost like you would never know it was there now.
DinoLand now has an empty parking lot area where the ride once stood, and it makes the carnival games surrounding it just a little bit more sad. Even if you hated this ride, it is still a bit sad to see it completely removed with nothing taking its place.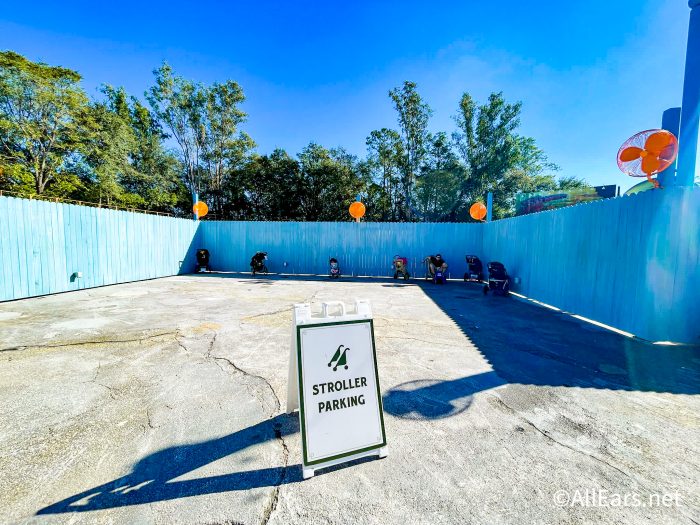 But, maybe something will happen eventually, since Disney did share potential plans to give the area a makeover recently. But, those are just ideas — nothing is set in stone yet.
Dino Diner
Speaking of things that don't exist in DinoLand anymore, let's talk about Dino Diner! This was also a part of the carnival area where Primeval Whirl was. It looked like a vintage camper, and sold things like hot dogs, corn chip pie, and frozen lemonade.
But, a few months ago, the diner literally just disappeared! The wall it once stood in front of was covered up with a tarp and bushes, and Disney didn't even tell the public it would be leaving.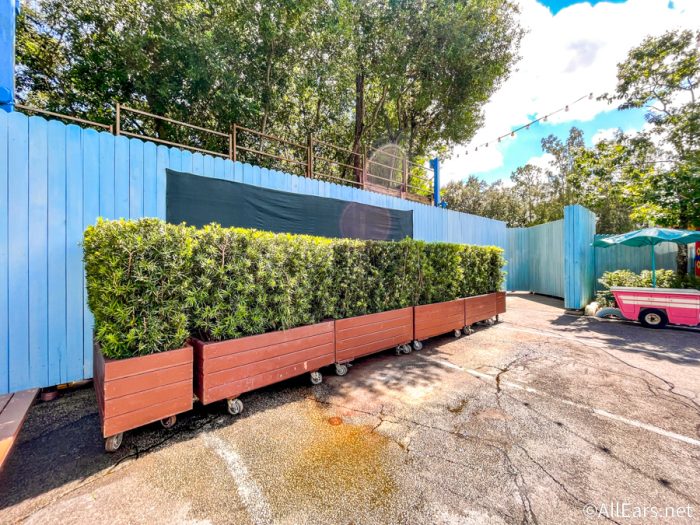 We weren't sure if this change was temporary or what, but Dino Diner isn't even listed on Disney's website anymore, so we're pretty sure it's permanent. This is kind of odd, considering there were even 50th anniversary offerings on the menu here. But, maybe it just wasn't being visited enough by guests.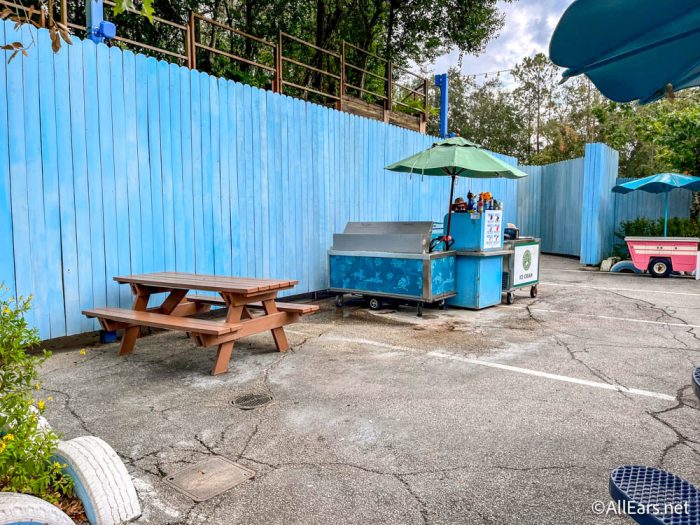 Either way, it is a diner no more. It looks like someone packed up the camper and hit the road!
Honey, I Shrunk the Kids: Movie Set Adventure
We KNOW the 90s kids remember this one! The Honey, I Shrunk the Kids: Movie Set Adventure was located in Hollywood Studios and was basically a giant playground that made you feel like you were the size of an ant. There were literally blades of grass that were 30 feet tall!
It was based off of the Disney movie of the same name that came out in 1989. The attraction opened in 1990, but then shut down in 2016 to make way for Star Wars: Galaxy's Edge. And listen. Galaxy's Edge is awesome — but you know what's also awesome? Sliding down a giant roll of Kodak film!
Seriously, we know the Star Wars fans might be mad about this one, but this place was SO COOL as a kid. It really made us wish that Disney could add on to the parks without removing other stuff. Imagine a world with both Galaxy's Edge and a spider web maze — that's a world we'd love to live in.
Rainbow Corridor
The lovers, the dreamers, and me all miss the rainbow tunnel in EPCOT. It was called the Rainbow Corridor and was located inside the Imagination Pavilion at EPCOT as part of the ImageWorks area. Open first in the 80s, even Michael Jackson thought it was cool, because he did a photoshoot in here!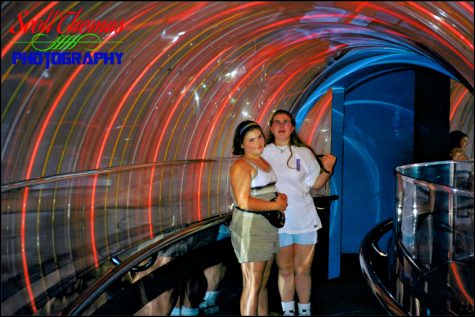 But, the pavilion was renovated in the 90s and the rainbow tunnel was no more. Well, the public couldn't see it, at least. The tunnel sat abandoned for years in the Imagination Pavilion.
The area where the tunnel was located was up in the top part of the pavilion, where the glass pyramid is. This finally opened up again as a Disney Vacation Club lounge several years ago, but with no access to any of the former parts of the exhibit. It seems that the tunnel has actually been demolished, which is a real shame.
Honestly, Disney missed a big opportunity here. In the age of social media, this tunnel could've been a HUGE draw for people wanting to get a cool picture for the 'gram. If people will take pictures in front of a basic purple wall in Magic Kingdom, you KNOW they would line up to take pictures in here! And, it's a big part of original EPCOT history, which there are some MEGA fans of (including us).
We would fully support Disney remaking the Rainbow Corridor in EPCOT, and with today's technology, we bet it could be even better than before.
Dr. Honeydew and Beaker
EPCOT really has had a LOT of things disappear since it opened up in the 80s, but we're going to focus on this small thing that meant a big deal to some people — The Muppets! It's really kind of lame how underutilized The Muppets are by Disney in the parks. They are characters loved by generations of people and deserve better!
Anyway, remember when Dr. Honeydew and Beaker were in EPCOT? The Muppet Mobile Lab used to appear in the former Future World and was a part of Disney's "Living Character Initiative" that brought us things like Turtle Talk with Crush.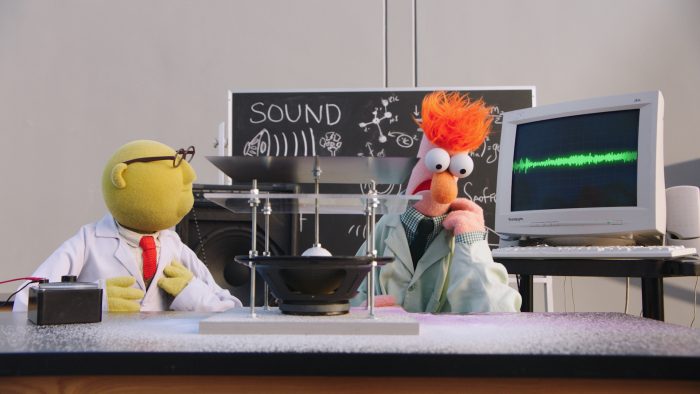 This was basically an animatronic controlled remotely, so the operators could react to guests in real time, creating unique interactions. This popped up in the mid-2000s, then again in 2016 in EPCOT, but it hasn't been seen since! Bring back Beaker, Disney!
Frontierland Antlers
A small thing, but a thing nonetheless. The antlers have been missing from the sign in Frontierland at Magic Kingdom for several months, and we have no idea why! Why would such a small thing be removed? Are they ever coming back? Here's what the sign used to look like…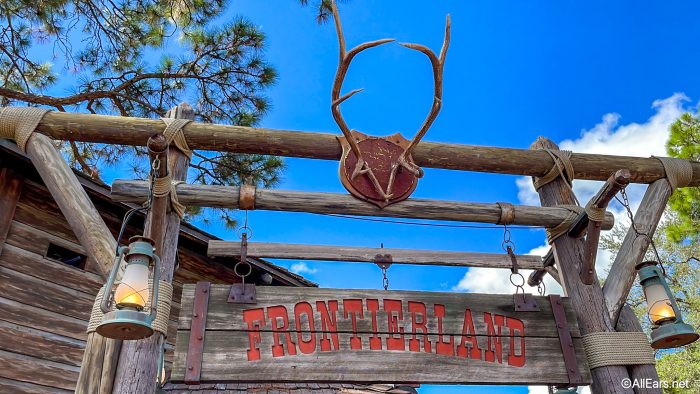 …and here's what it looks like now.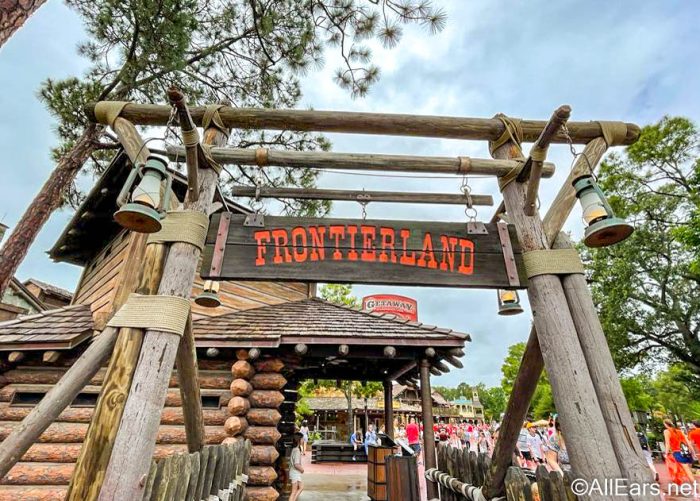 It just doesn't make sense! We check regularly to see if they're back, but they haven't returned yet. You probably wouldn't even notice if you didn't know they were there before, but we are just so curious as to why they're missing.
Mickey's Toontown Fair
R.I.P. to Toontown, you are missed! Mickey's Toontown Fair used to be in the back of Magic Kingdom past Fantasyland. It went through a few different versions from the time it debuted in the 80s to its final form.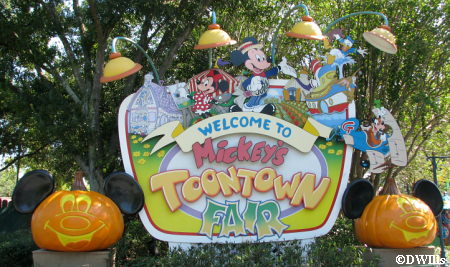 It was similar to Toontown in Disneyland park, with places like Mickey and Minnie's houses that you could go inside for meet and greets. This is also where the Barnstormer was located, which made a lot of sense with the theming.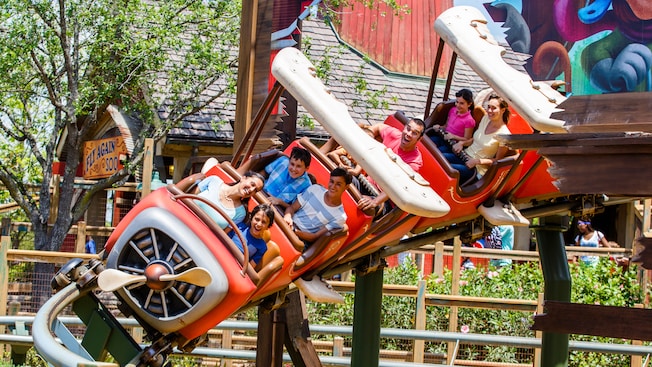 But, Disney World is always changing, and change Toontown did. It closed permanently in 2011 in order to make room for the new Fantasyland expansion in the park. The area is now Storybook Circus, which still features the Barnstormer, just with a new name (it was previously The Barnstormer at Goofy's Wiseacre Farm, it's now Barnstormer Starring The Great Goofini).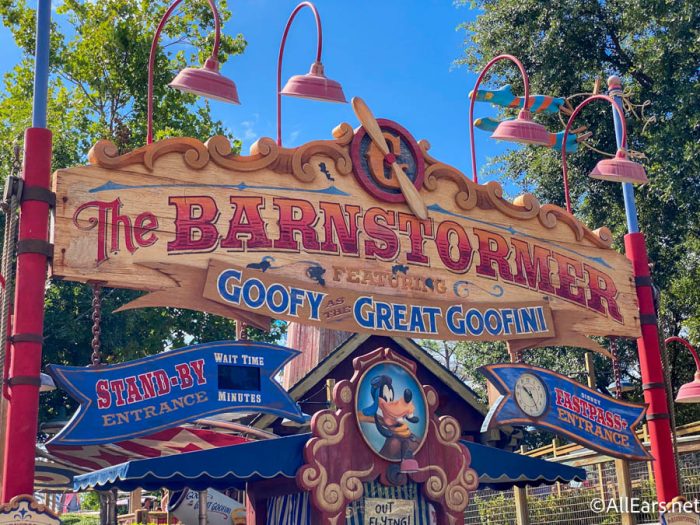 The meet and greets for characters like Minnie and Mickey are located in different areas of the park now, and we no longer can visit the inside of the characters' vacation homes. But, we do have new Fantasyland and Storybook Circus. One area made several generations of kids happy, and the new area is now making younger generations happy.
So, those are some things that have magically disappeared in Disney World. There's basically nothing left of them, and that makes us a little sad, but maybe some things can return one day!
Stay tuned to AllEars for more Disney news, info, and updates.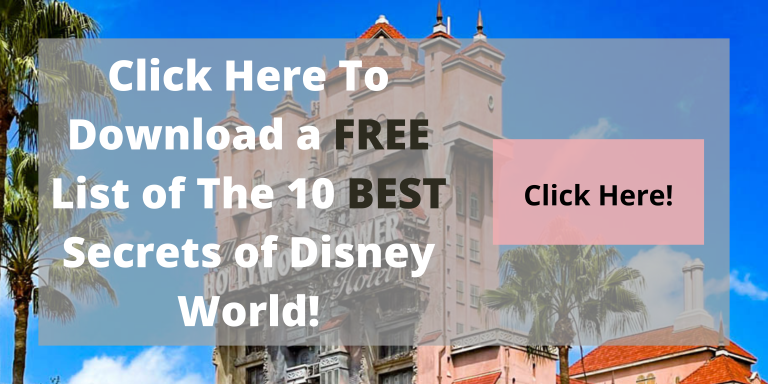 What former part of Disney World do you miss the most? Tell us in the comments!