Happy birthday EPCOT!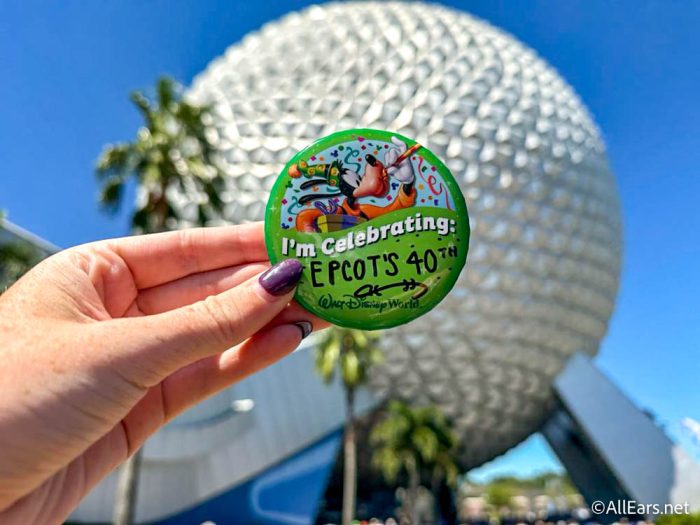 We've been inside the park bringing you live updates all day and showing you the merchandise, the crowds (including super long merchandise lines), and the special edition map! But did you know there are a few treats to try as well? Let's take a look at the snacks and drinks we tried in EPCOT for the 40th anniversary!
Whether you choose to start in the Mexico pavilion or the Canada pavilion, today you have no choice with us — we started in Mexico! At Choza de Margarita, you'll find the 40th Fiesta.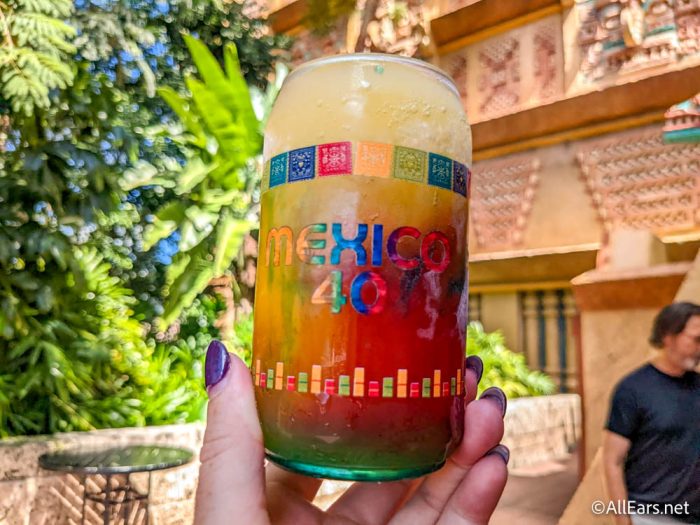 This is basically the same fiesta margarita that is on the regular menu here but they added blue agave syrup. It didn't affect the taste much at all! If you do want the "Mexico 40" souvenir cup though, the $18 might be worth it.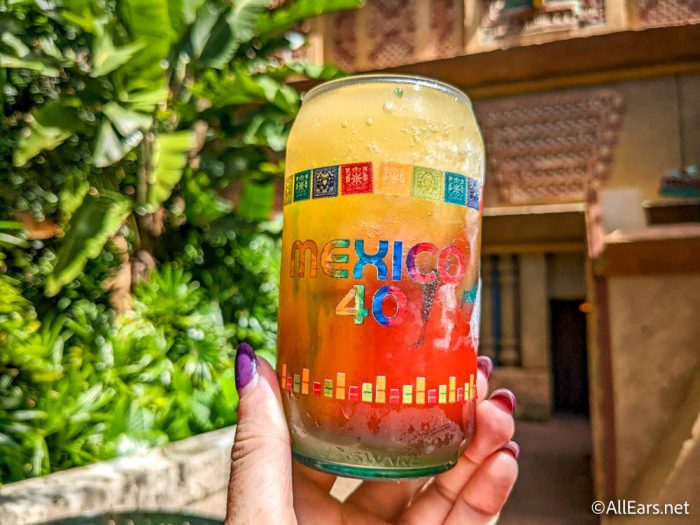 In the America pavilion, we also tried the Celebration Funnel Cake at the Funnel Cake Stand. This treat costs $9.50 and is a fun way to celebrate the day.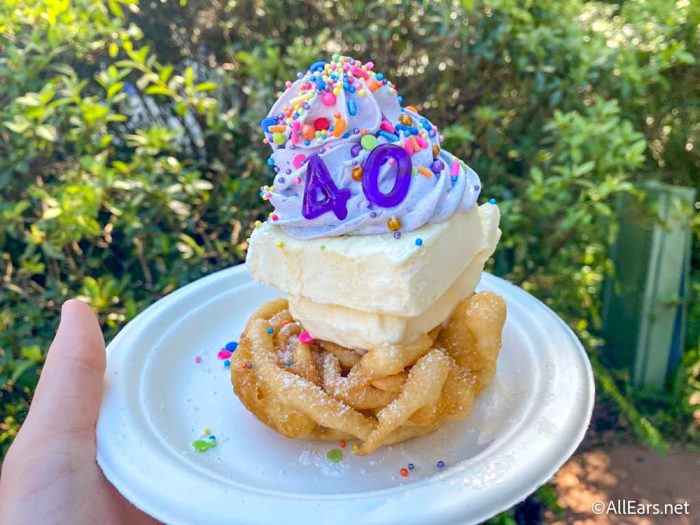 Moving on to the Japan pavilion, there is a $25 Sake Cocktail Flight! It features several famous drinks from the Japan pavilion like the Violet Sake and Tokyo Sunset, as well as the Blue Samurai and Mt. Fiji. Find it at Garden House!
The Sake Flight is super colorful and fun today for #EPCOT40 🌈 pic.twitter.com/hR4MQZXsJj

— AllEars.Net (@AllEarsNet) October 1, 2022
At EPCOT's newest restaurant, Connections Cafe and Eatery, the Liege Waffle got a 40th anniversary makeover. Grab it soon for $4.25.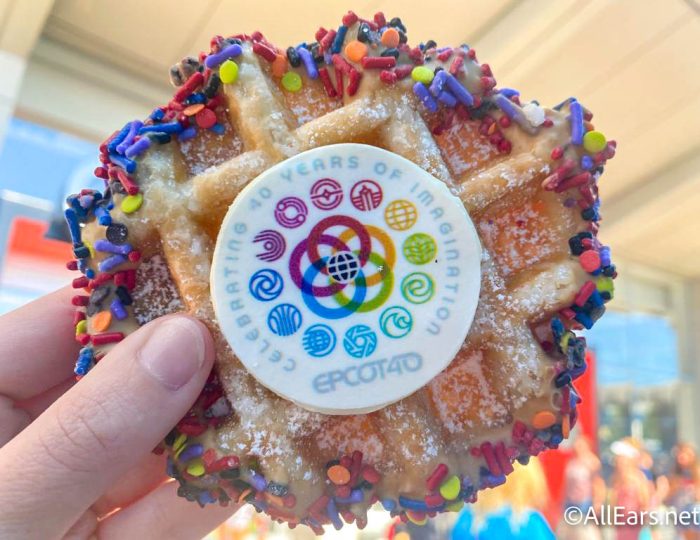 And last but not least, we tried the Figment Sponge Cake! This adorable and colorful treat is over at Sunshine Seasons for $6.49.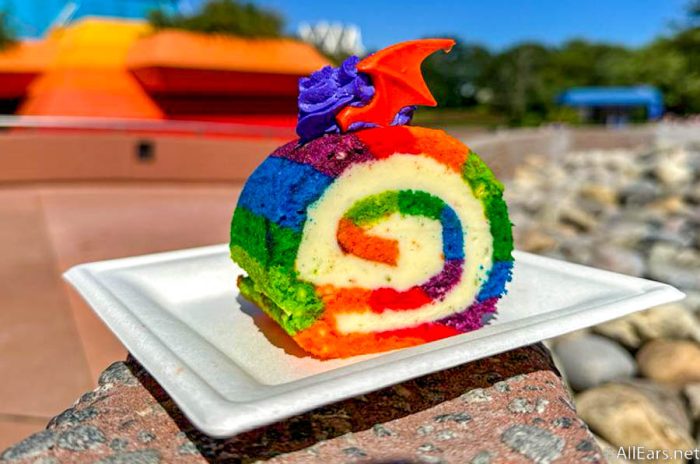 If you're looking for some outfit inspiration for EPCOT's 40th anniversary, check out the newest section of our site, AllEars Style!
We've got plenty of outfits to help you pick for your next Disney vacation!
Those are the treats we've tried for the EPCOT 40th anniversary celebrations! We'll continue to bring you updates from the park including a brand new light show on Spaceship Earth this evening — stay tuned for that!
What 40th anniversary treat is your favorite? Let us know in the comments.