It seems like we've been waiting for FOREVER for TRON Lightcycle Run in Magic Kingdom to open.
The coaster has been under construction for over 4 years, with work delayed by the pandemic, but it is set to open in the spring of 2023. We've seen some ride vehicle testing and got an update at Disney's D23 Expo, but we also like to check out the coaster regularly to see what progress has been made. So, let's take a look at the latest construction on TRON!
The last time we took a look at the coaster, we noticed some concrete structures were in the works, like these wavy walls and what appear to be some lower walls that could possibly be used as benches.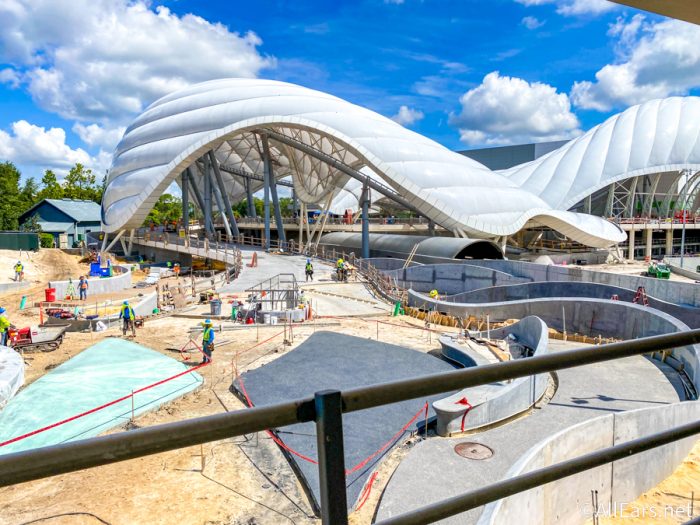 And now, more concrete has been poured around the entrance to the ride.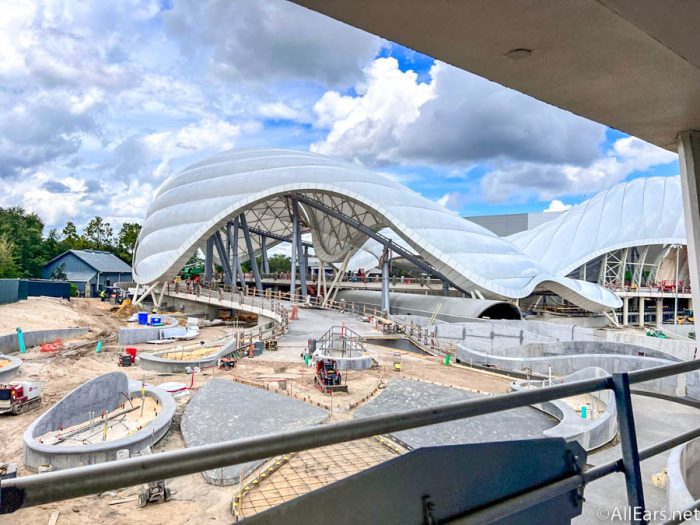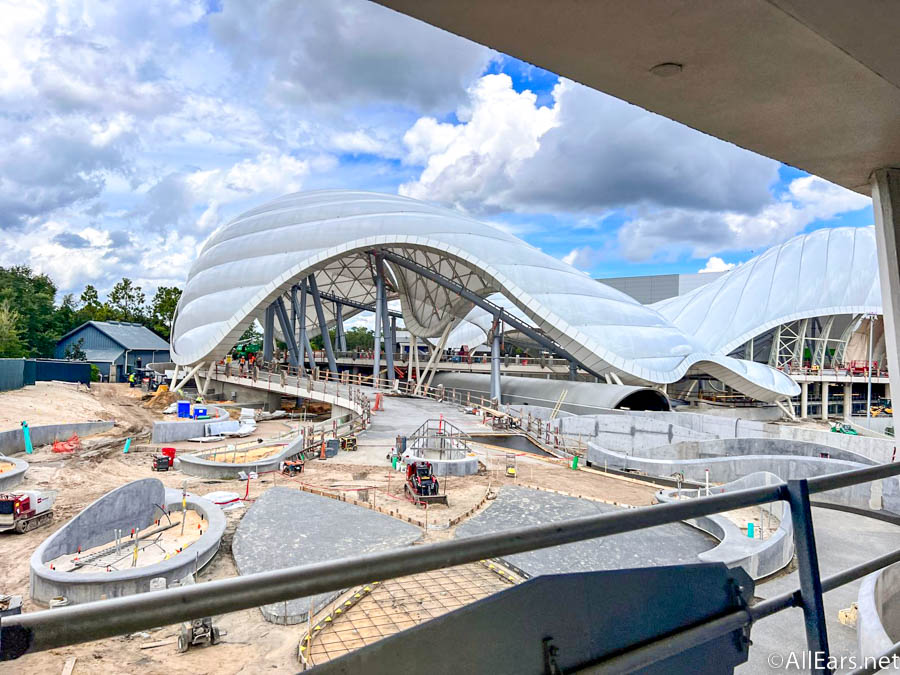 This is looking like a pattern, because we checked back again a couple days later and we noticed that even more concrete was now on the ground.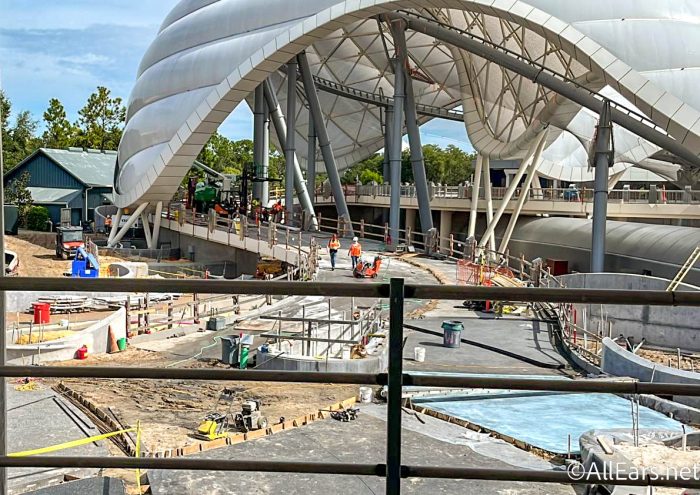 Disney seemed to be prepping to connect the section between the ramp and the area in front of the ride by concrete.
And, that's exactly what they did! Now there's a lot more structure to this area.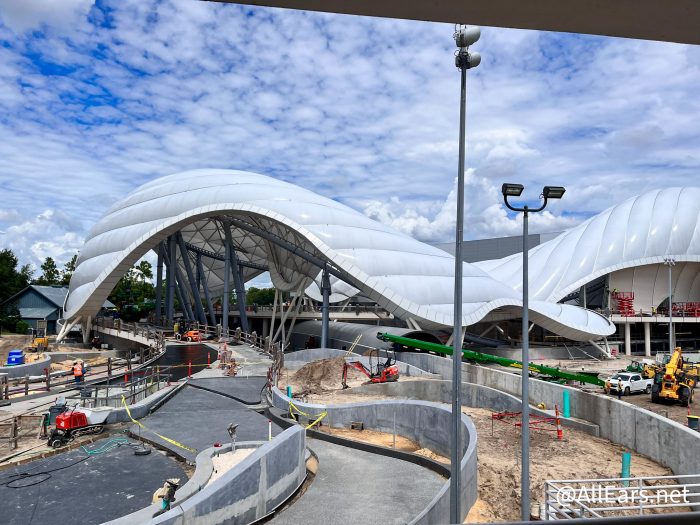 Here's another look.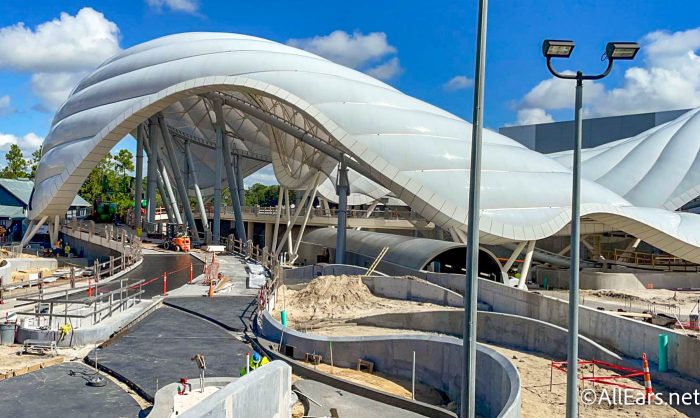 On the other side of the front area, there are more concrete walls…
…and some of those concrete shapes that looks like they could be used for some seating.
Work also continues on Tomorrowland Light and Power Co., which is temporarily closed right now. This is the store you find yourself in when you're exiting Space Mountain. At the moment, there's a temporary exit for the ride.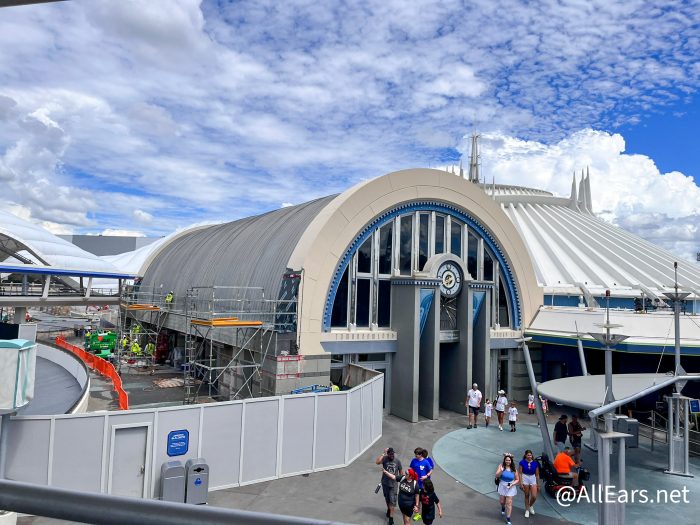 Here's a look at what's going on.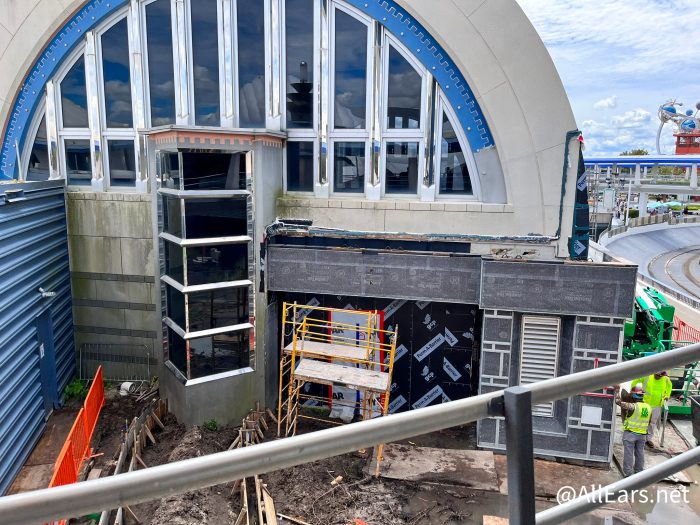 Finally, we also recently noticed that the train tracks for The Walt Disney World Railroad are back around the construction area! These haven't been here for a long time — the railroad has been closed due to the TRON construction.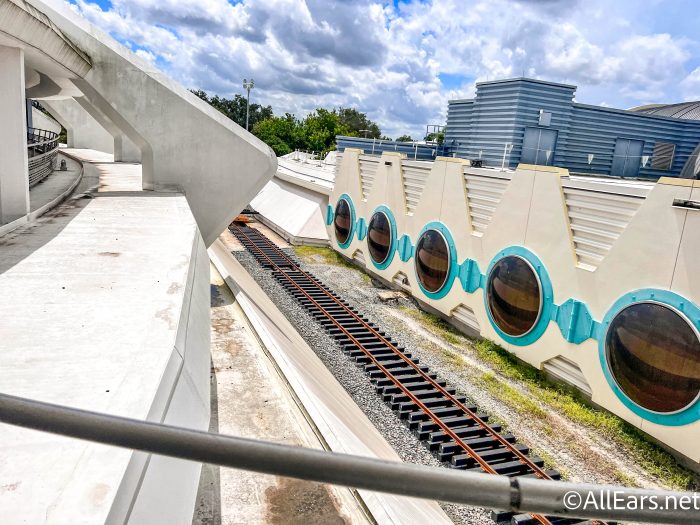 We'll continue to update you on TRON's progress, but for now, you can check out more details for TRON right here and a look at TRON testing right here.
For more on what's coming to Disney World, check out potential plans for a Magic Kingdom expansion, a possible change in them to DinoLand U.S.A. in Animal Kingdom, and when Journey of Water — Inspired by Moana will open.
Stay tuned to AllEars for more Disney World news and updates!
Will you be riding TRON once it's open? Tell us in the comments!