Some Disney World experiences are ones that you can have over and over again on almost every trip to the parks, but some experiences are truly RARE.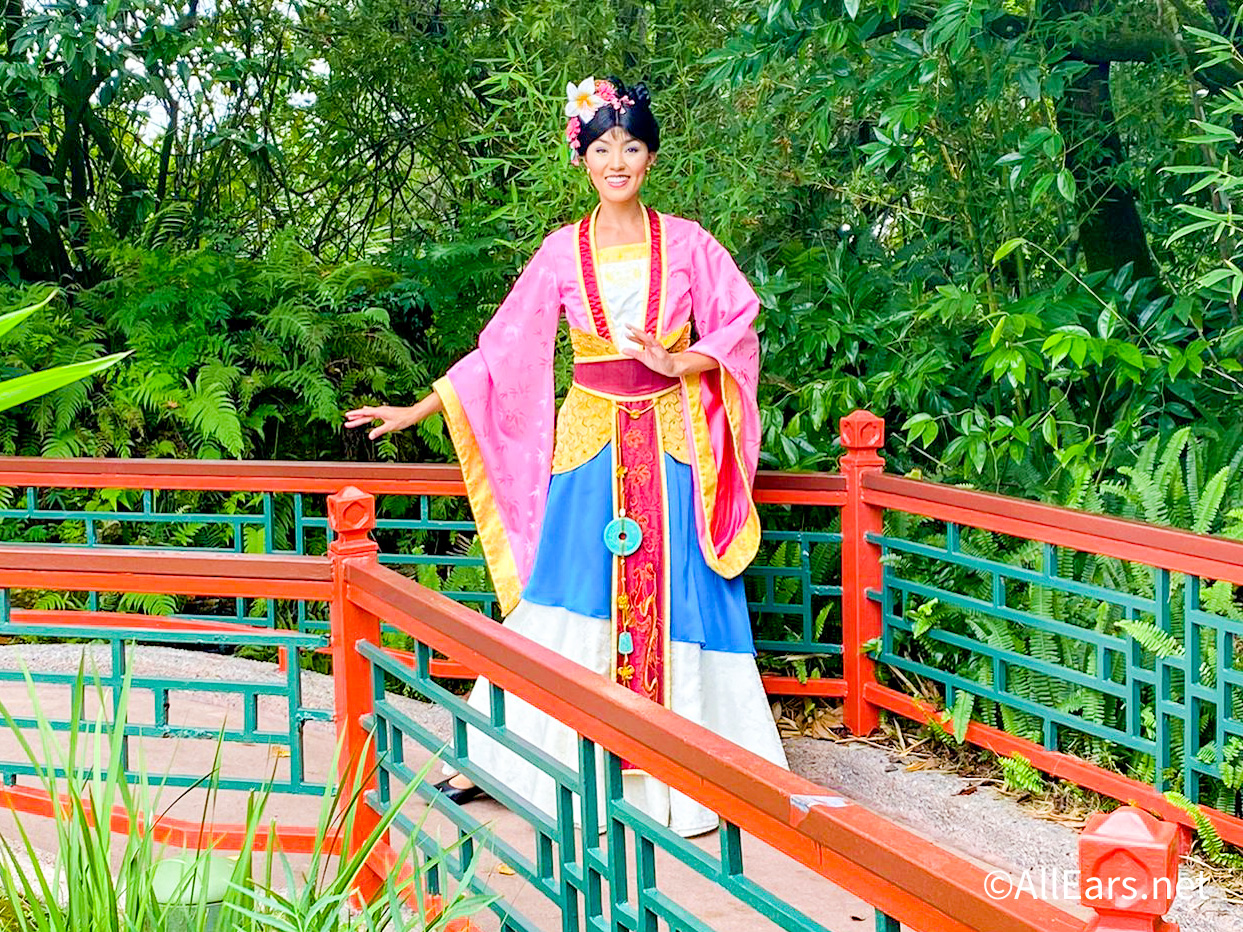 Sometimes it's about finding a rare character, grabbing a piece of merchandise with rare characters on it, or just catching a rare performance. During one of our trips to EPCOT, we experienced something truly rare and exciting.
We were walking around EPCOT's China Pavilion when we spotted something that made us do a double take. We're used to seeing Mulan greeting guests around the pavilion and she can also be spotted in Magic Kingdom during the Adventure Friends Cavalcade. She's not a character you can see in too many places around the parks though, so seeing her is already an accomplishment.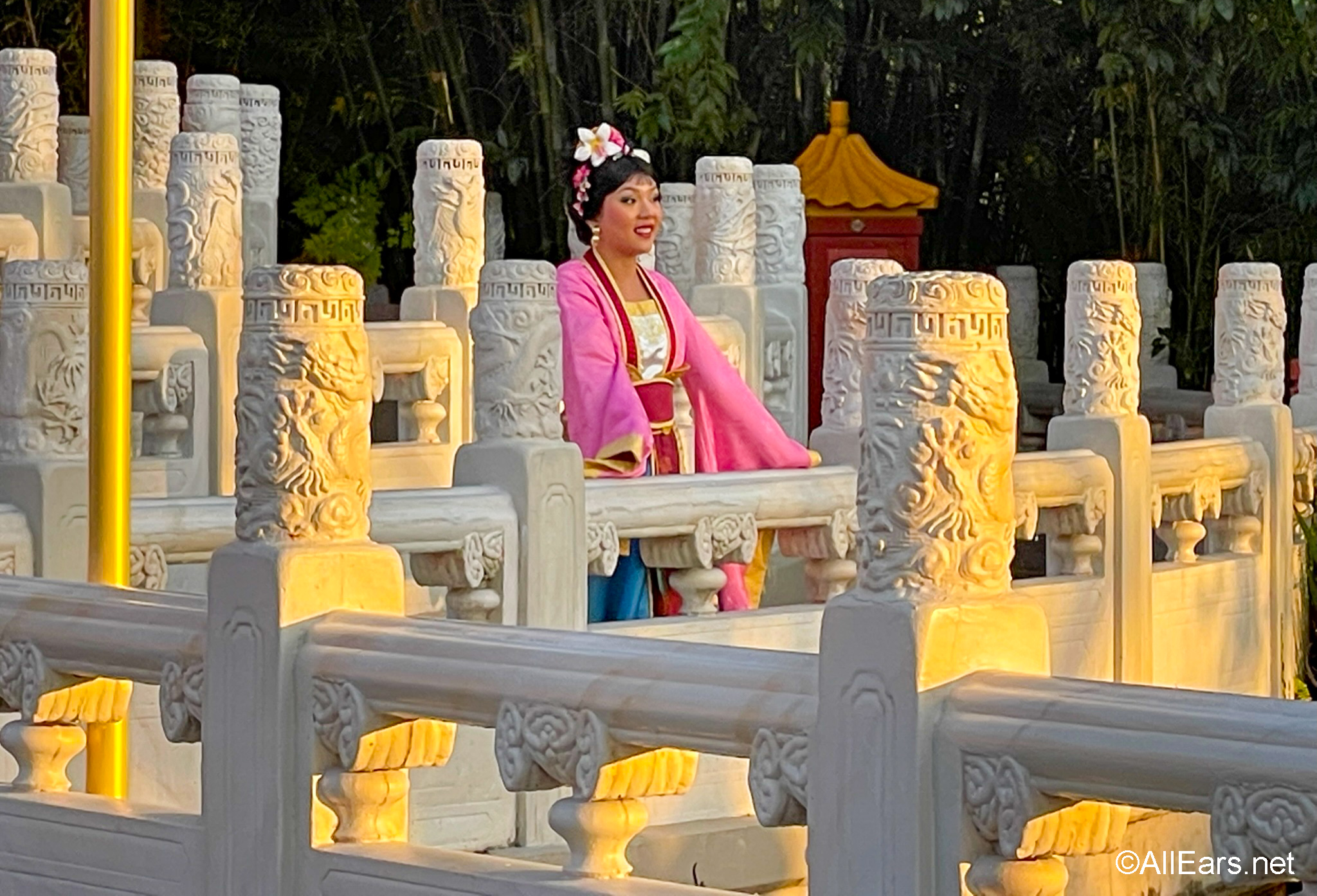 What's even tougher is finding another character from the film in the parks, specifically Li Shang!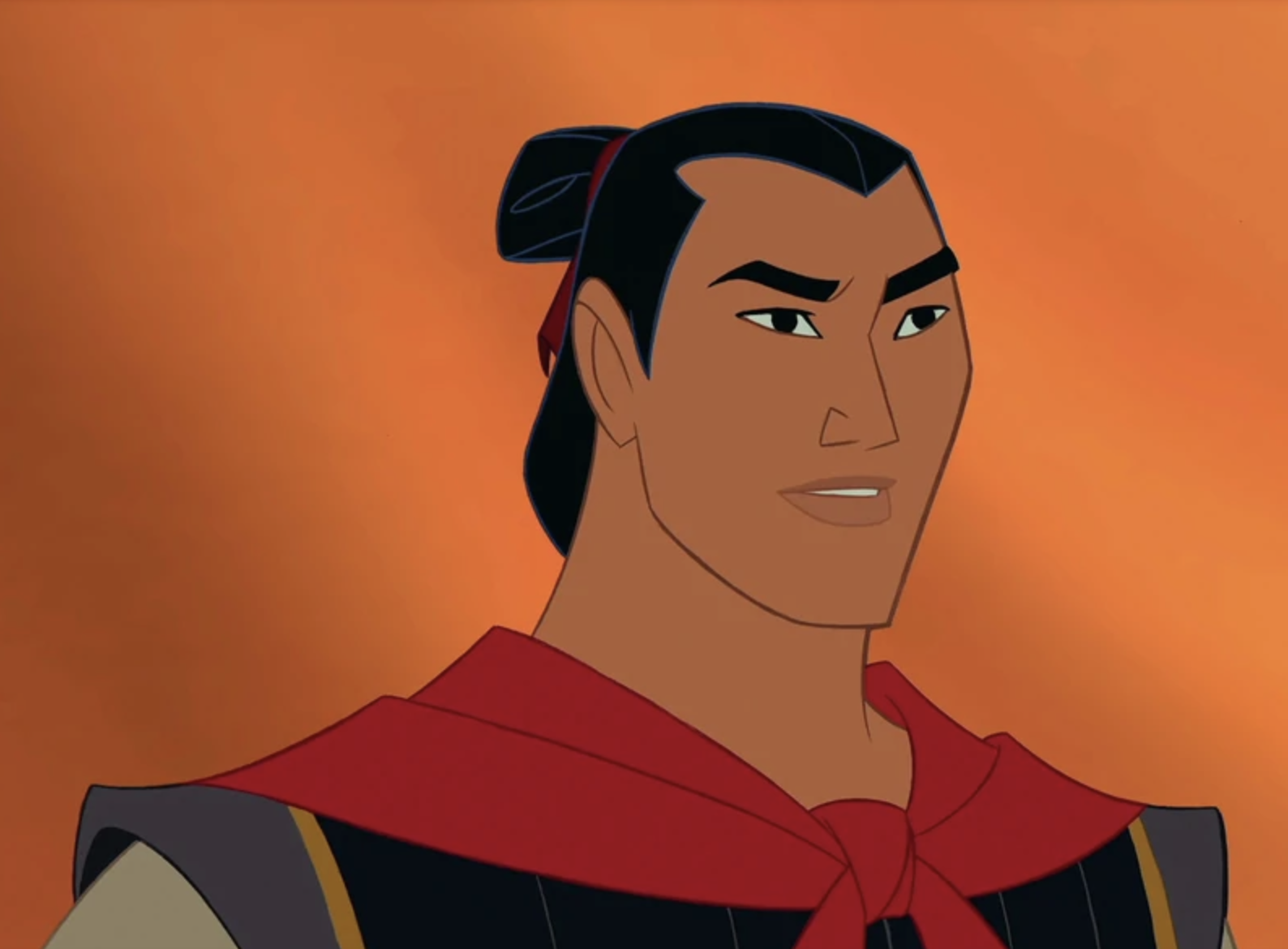 But the ULTIMATE in rare character meet-and-greets is seeing BOTH of these characters together. And that's EXACTLY what we got to experience in EPCOT!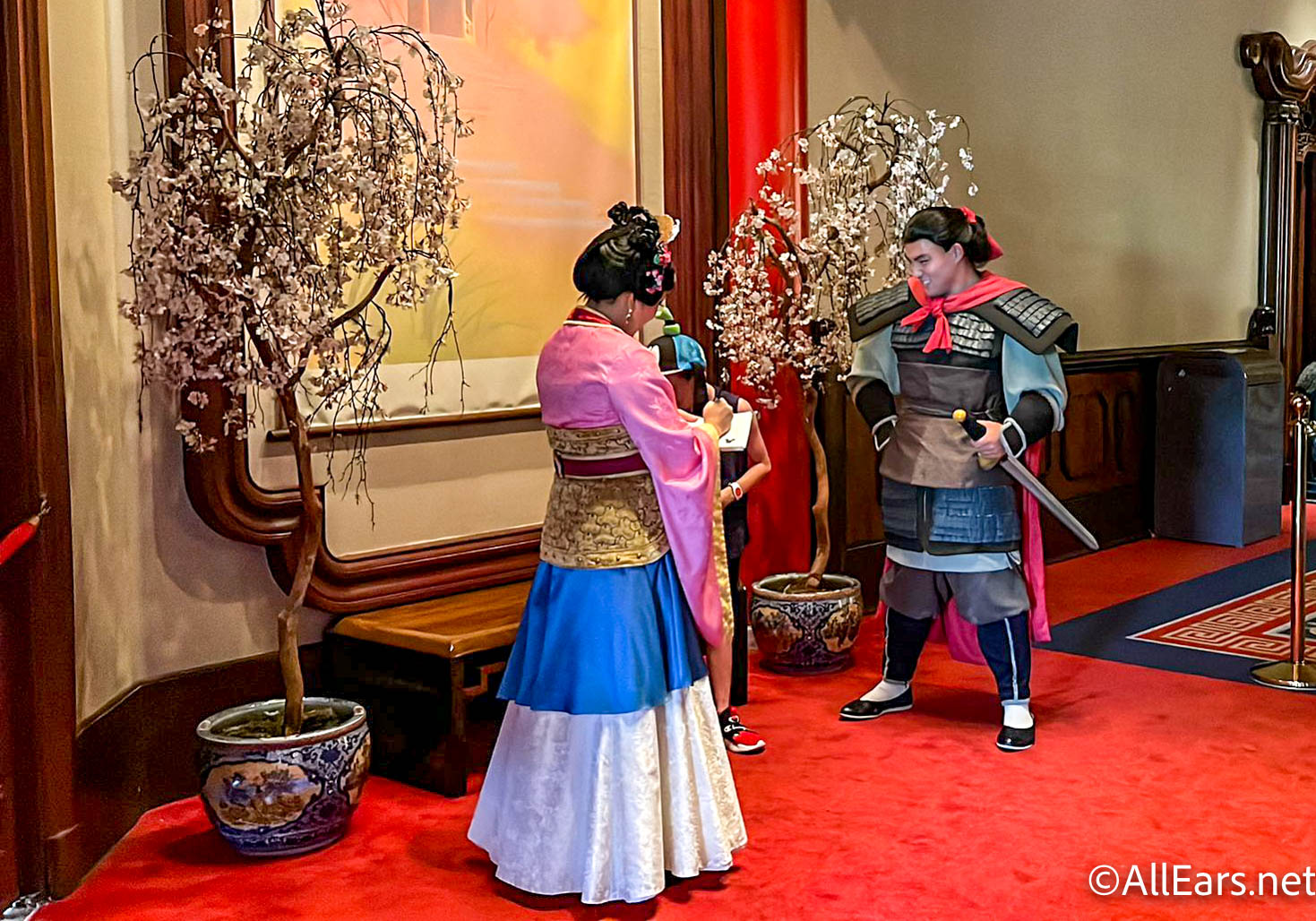 As we were walking around the China pavilion, we made our way into the waiting area for the Reflections of China film. There, we found Mulan AND Li Shang meeting guests together!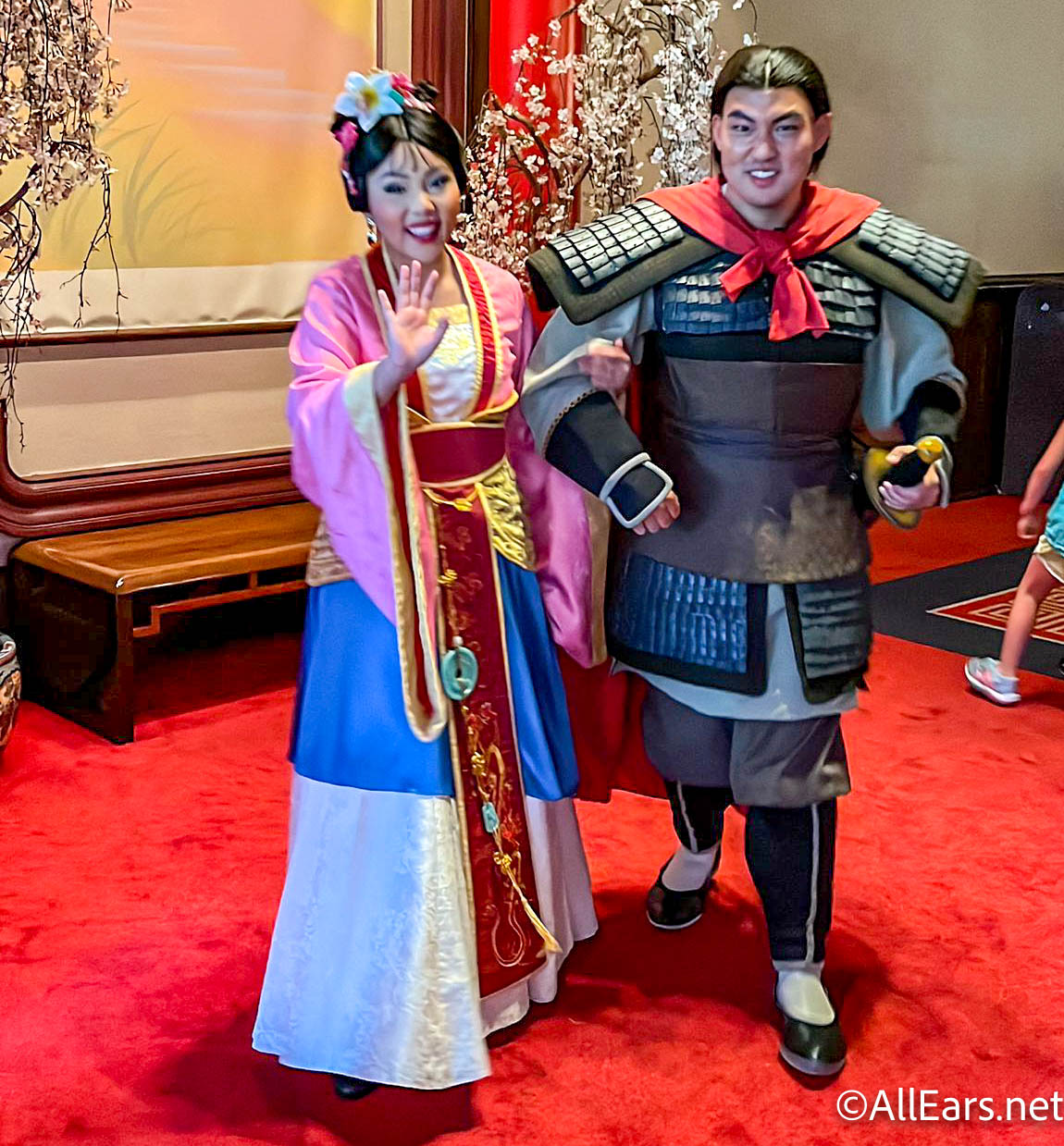 The Cast Member we spoke to said that Shang had been there for a while on his own, and then Mulan had been there for a while on her own as well, but the time we visited was the ONLY time they were both together during that particular day. Talk about rare!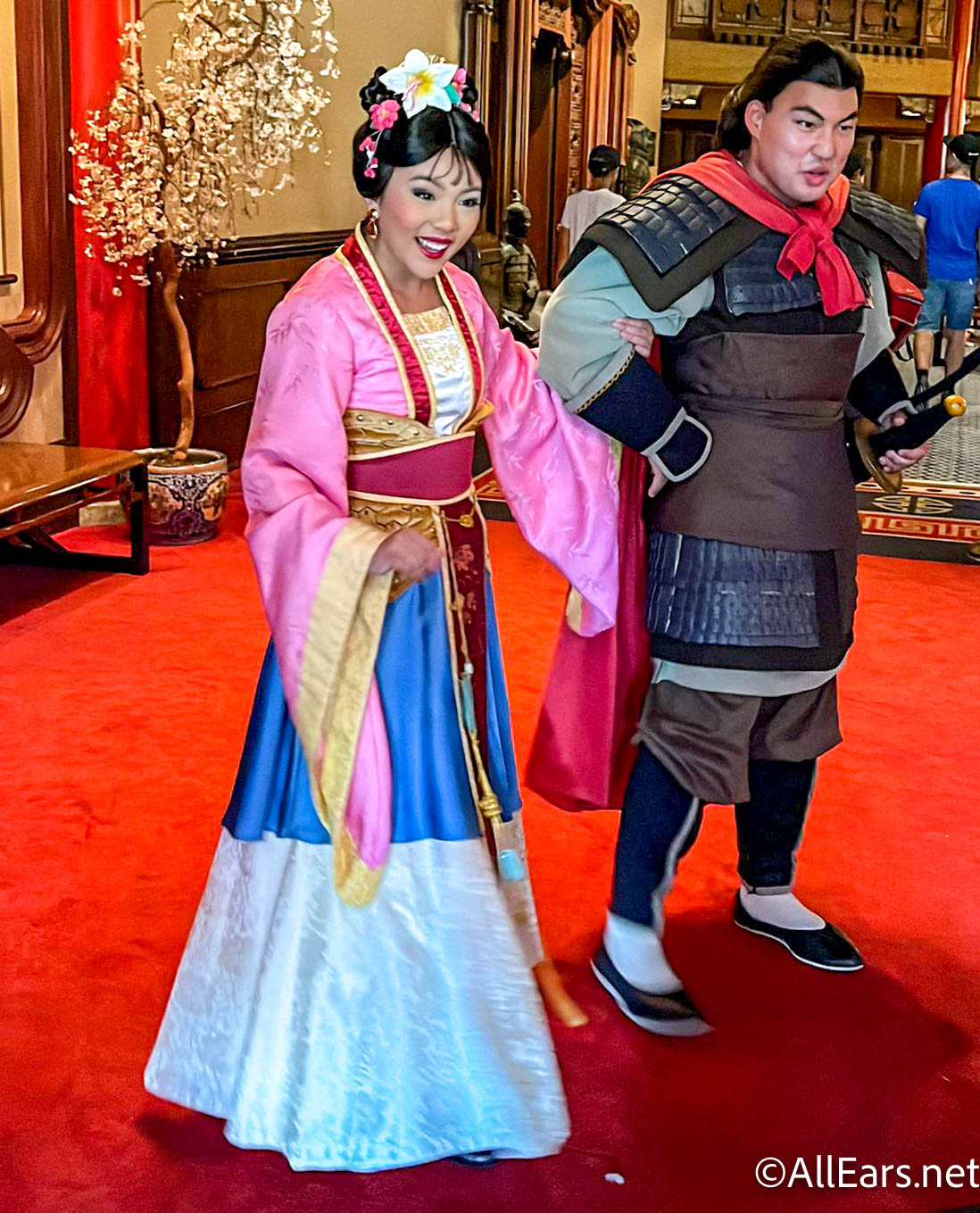 We joined the line to say "hello" to our friends and just about 2 families after us the line was closed, so they kept this meet and greet to a fairly limited number of guests.
Just goes to show that you never really know when you might meet a character — rare or not — in the parks.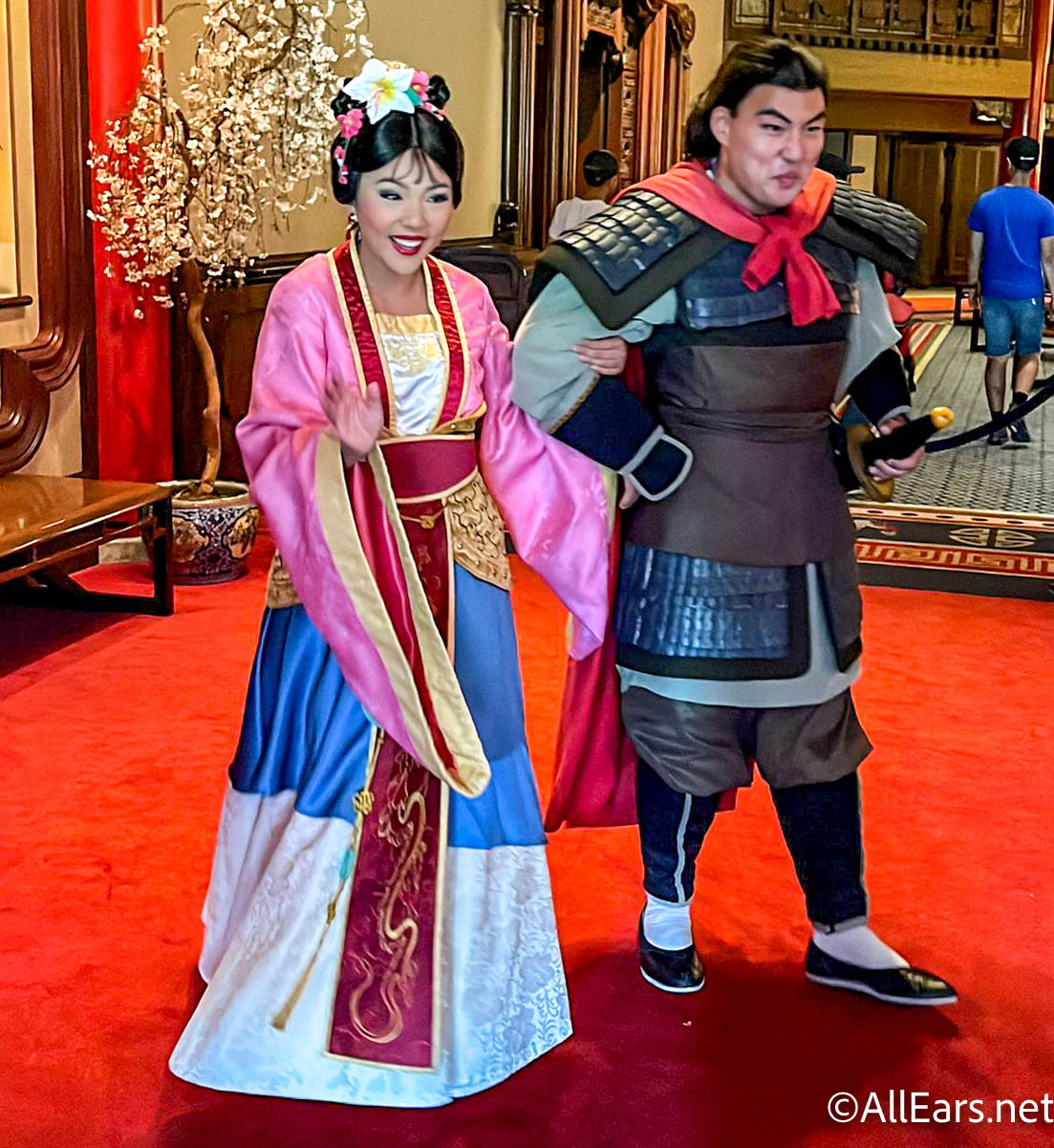 If you're looking for more character meet-and-greets you can check the traditional spots marked on the park maps, but you'll also want to check the My Disney Experience app to see what more "hidden" meet and greets may pop up.
You can also head over to The American Adventure pavilion and the World Showplace area (between Canada and the United Kingdom). Sometimes rare characters may make random appearances in these spots, but it's unannounced so you'll have to be extra lucky!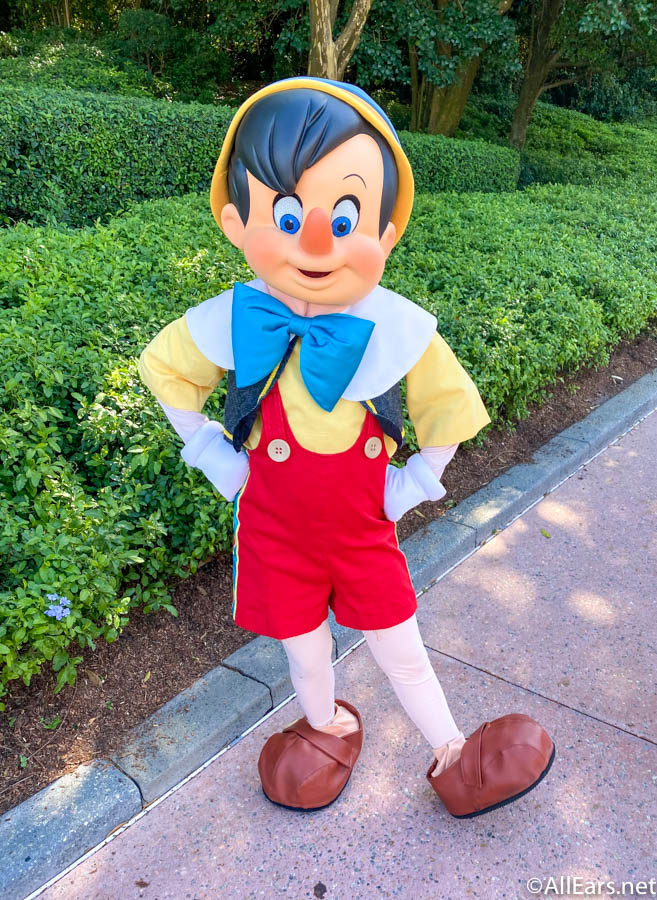 Also be on the lookout for whenever Princess Fairytale Hall says that a "visiting princess" is in, as it might indicate that one of the more rare princesses is meeting guests that day!
We'll keep an eye out for more Disney character meet-and-greet news and we'll let you know what we find. Check back for all the latest updates!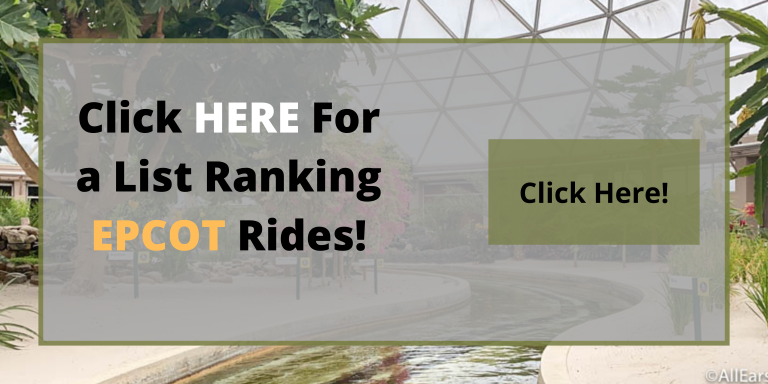 What is the rarest character you've met in Disney World? Tell us in the comments!