One of my favorite things to do in the parks is to meet the characters, especially the rare, hardly ever seen characters. The trick is knowing where and when to find these guys — they're called "rare" for a reason!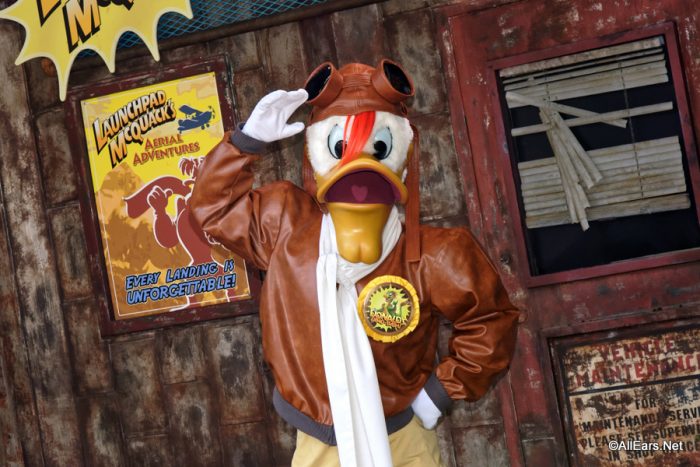 Luckily there are a few "secret" character meet and greet locations where you might be able to meet those rare characters. Not all of these meet-and-greets happen on a daily basis, but we think it's important to know the locations so you can be on the lookout if you are in the area!
Epcot's World Showcase 
When walking through Epcot's World Showcase, be on the lookout for pop-up character meet and greets. Sometimes, out of the blue, characters will gather in certain places for a short meet-up, and many times the characters are rare.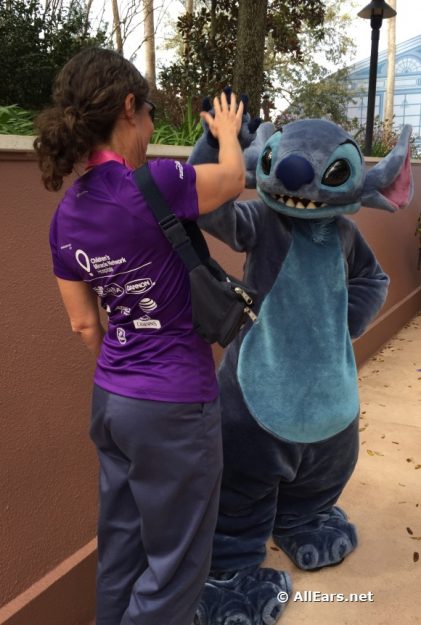 This often happens in the sections between the countries. I have most often spotted these near the American Adventure Pavilion or in front of World Showplace, which is between the UK and Canada pavilions. Usually there are big, brown gates shutting the Showplace off from the rest of the World. Watch for when these gates are open and just inside you may find a huge group of characters-in-training!
Another spot we've happened upon characters randomly is in front of the World Traveler shop in the International Gateway between France and the UK. In recent memory, we've spotted Cruella de Vil and Megara from Hercules.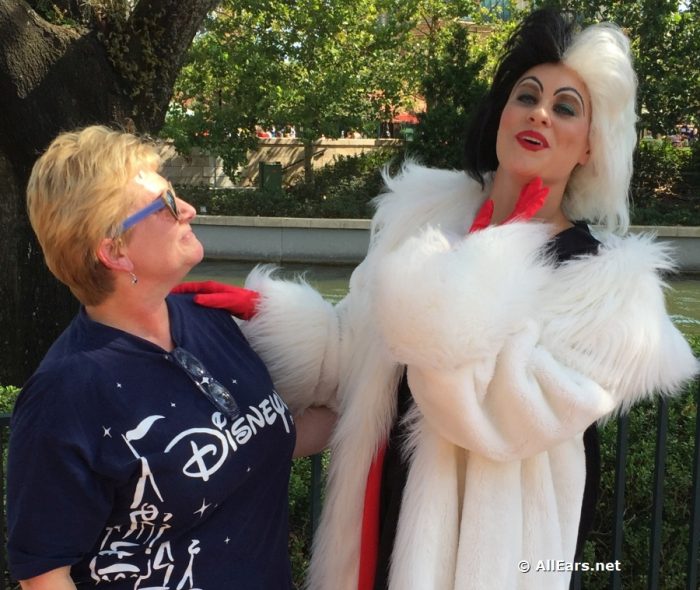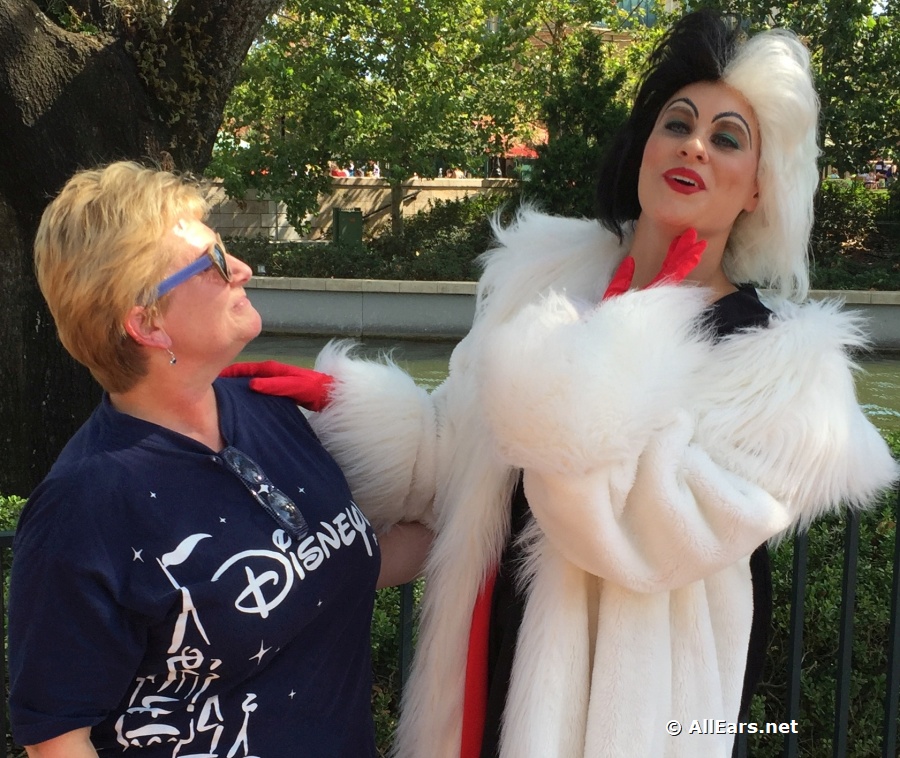 Like I said these are completely random so you never know when they are going to happen or who you are going to see. These "pop-ups" occur when new performers are training. Here you might find Donald, Mickey, Pinocchio, Hook, or others meeting.
Future World 
Sometimes, tucked away in Future World near Journey to Imagination with Figment, you will find characters meeting. This is another rare experience. But, here, if you're lucky, you might be able to meet Flynn and Rapunzel, Alice, Tinker Bell, and Cinderella.
Of course, if you don't spot any of these familiar faces here, many of these characters meet at the Magic Kingdom on a daily basis.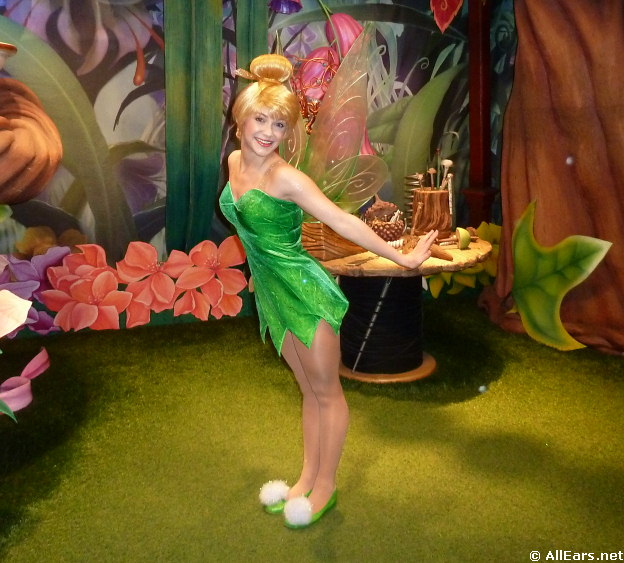 Hollywood Studios Character Palooza 
For the longest time, Disney had what was referred to as "Character Palooza" near the Tower of Terror at Hollywood Studios. Every day around 4 p.m., the gates would open and a group of characters would be waiting to greet you. The palooza only occurred for a short period of time, so you would have to rush when picking which character to meet. Most of the time, when the palooza was busy, you'd only be able to meet one. Sometimes these characters would include the Evil Queen and Robin Hood!
Well, I am happy to tell you that Character Palooza still exists! When the Tower of Terror area was turned into a smoking area, many believed that the event was no longer taking place, but really it just moved. The new location is actually outside the entrance of Disney's Hollywood Studios. Characters will typically meet sometime between 4 and 7 p.m. The characters will not meet if it is raining.
And who will you see? Well, honestly this depends on the day. But, typically it will be friends who will appear in Fantasmic! later in the evening. So, characters like Pluto, Tiana, Robin Hood, and Geppetto. This can vary by day, so you never really know what to expect!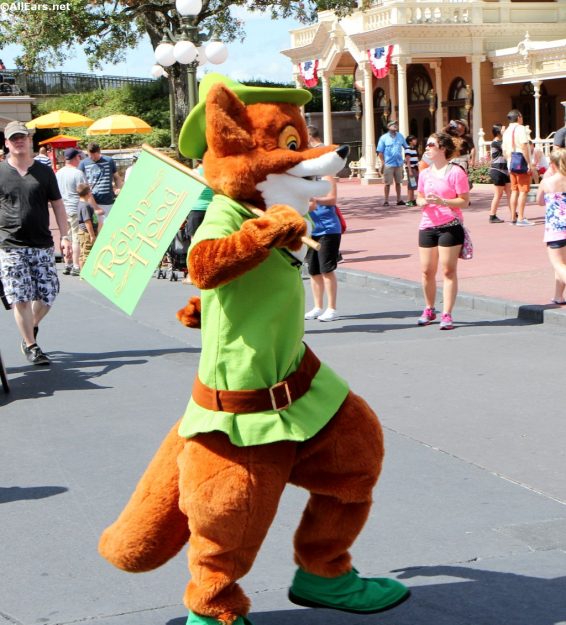 Fantasyland
Sometimes at the new Fantasyland archways in Magic Kingdom you will find other characters taking the place of the regularly scheduled Cinderella's stepsisters or Fairy Godmother — and often you'll see Suzy and Perla, the mice from Cinderella here.
And since Disney is all about magic, characters can really pop up anywhere. Disney likes the element of surprise, so make sure you are always on the lookout.
Animal Kingdom Entrance 
I have not seen this happen too often, but I've heard that characters like Chip, Dale, Tarzan and Jane will randomly meet in front of Animal Kingdom. I think that Disney just does this to sprinkle in magic from time to time. There is no set time or promise of this happening, but when you walk into Animal Kingdom be on the lookout because a funny, furry face may be waiting to greet you!
By the way, if you don't see Chip 'n' Dale here, they'll likely be meeting in their dinosaur outfits in DinoLand as part of Donald's Dino Bash. You'll also see Daisy Duck, Scrooge McDuck, and Launchpad McQuack  — the latter two were very rare until they began their regular appearances here.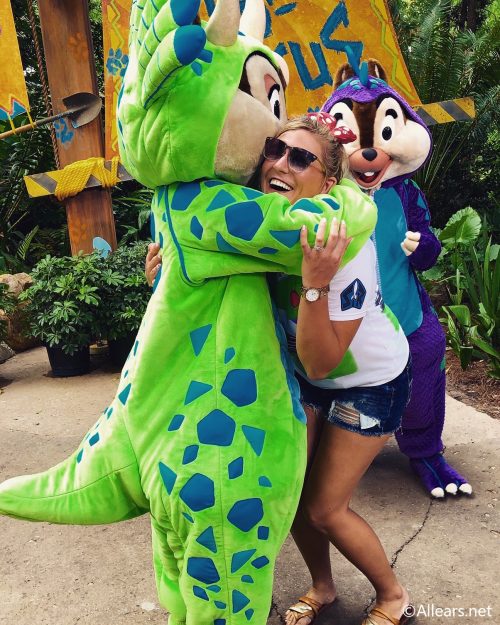 We would love if Disney would do even more of the "secret" meet and greets! But it's good to know that there are some places that these surprises can happen. You just never know when one of your favorite characters might randomly show up to give you a hug!
Have you spotted any other "secret" meet and greet locations? If, so let us know in the comments below!

Be sure to follow @allearsnet on Instagram and Twitter!

Check out our YouTube Channel for reviews, news, information and more!
Click below to subscribe to the AllEars® newsletter so you don't miss any of the latest Disney news!