Many things have returned to Disney World over the past several months.
Certain character meet and greets, restaurants, entertainment, and more are back, but that doesn't mean they can't change. In fact, the showtimes are actually CHANGING for a major Magic Kingdom show!
Mickey's Magical Friendship Faire is the castle stage show that happens multiple times a day in Magic Kingdom. It returned back in February after being placed on hold due to the global pandemic.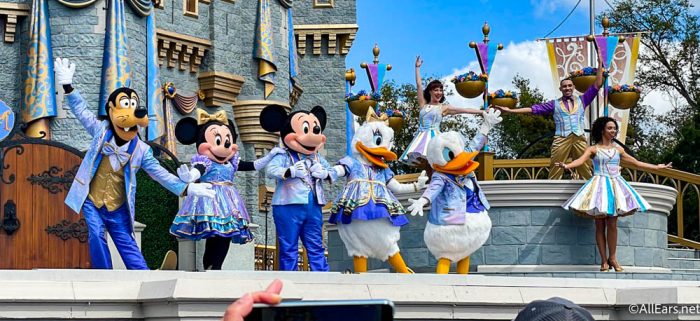 Mickey and friends join characters from The Princess and the Frog, Tangled, and Frozen to put on a show, and it returned with a whole new finale to celebrate Disney World's 50th anniversary!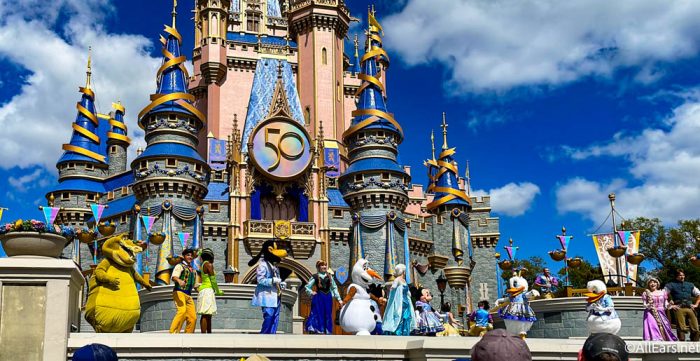 But now, showtimes are changing for Mickey's Magical Friendship Faire. From now through August 6th, the show is happening at 12:50PM, 2PM, 4PM, 5:35PM, and 7PM…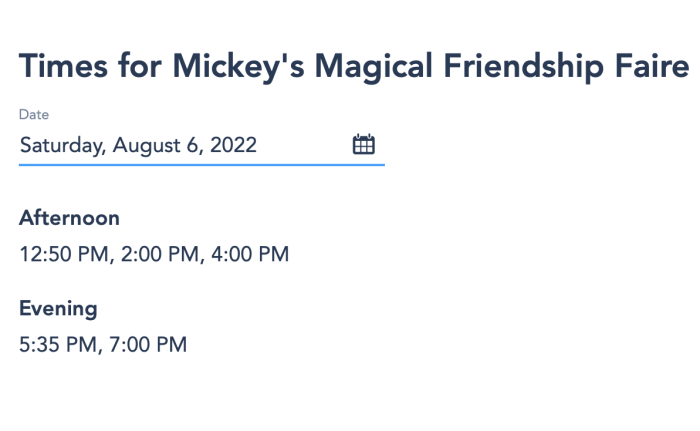 …but on August 7th and 8th, showtimes will shift to 11:10AM, 12:50PM, 2PM, 3:55PM, and 5:50PM.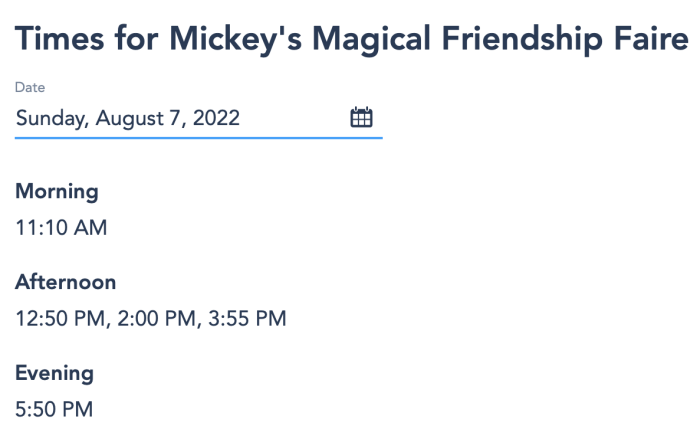 Then, on August 9th and 10th, showtimes will go back to 12:50PM, 2PM, 4PM, 5:35PM, and 7PM.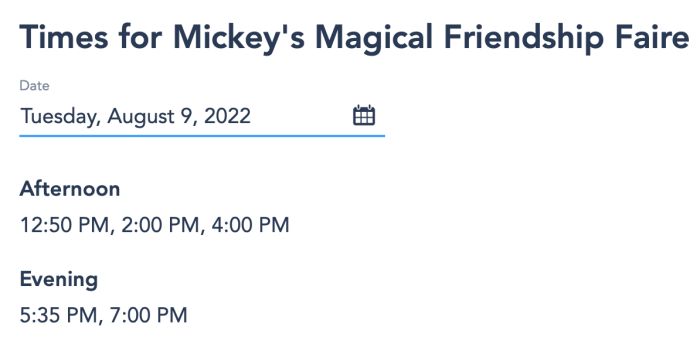 BUT then again on August 11th, they shift back to 11:10AM, 12:50PM, 2PM, 3:55PM, and 5:50PM.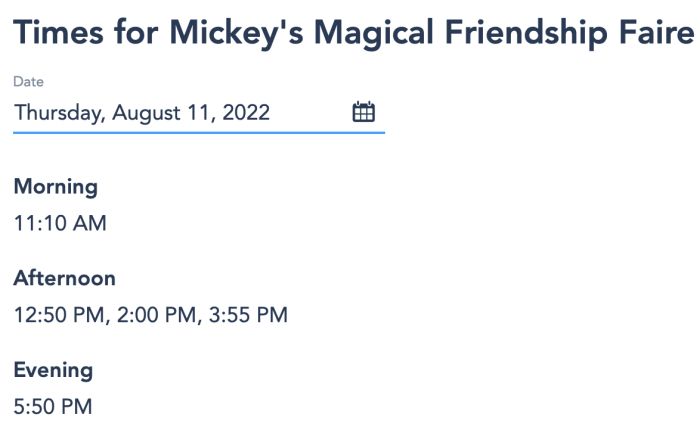 Finally, starting on August 12th, showtimes will change to 10:10AM, 11:25AM, 12:50PM, 2:05PM, and 4:00PM for a while.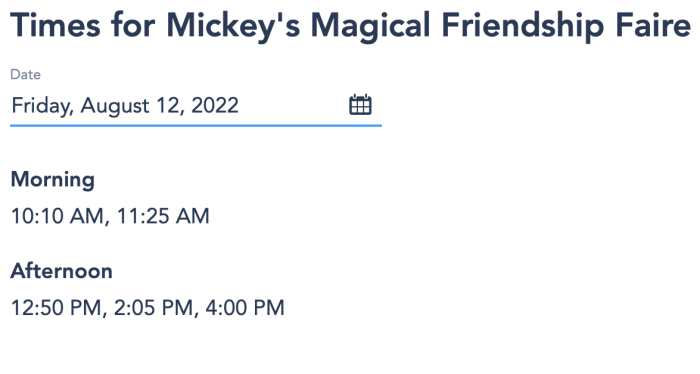 But, remember that showtimes are subject to change, so make sure you're keeping up with the times on your My Disney Experience App.
This isn't the only entertainment in Magic Kingdom, though. You can also check out the Festival of Fantasy parade, the Disney Adventure Friends Cavalcade, and the nighttime Enchantment fireworks!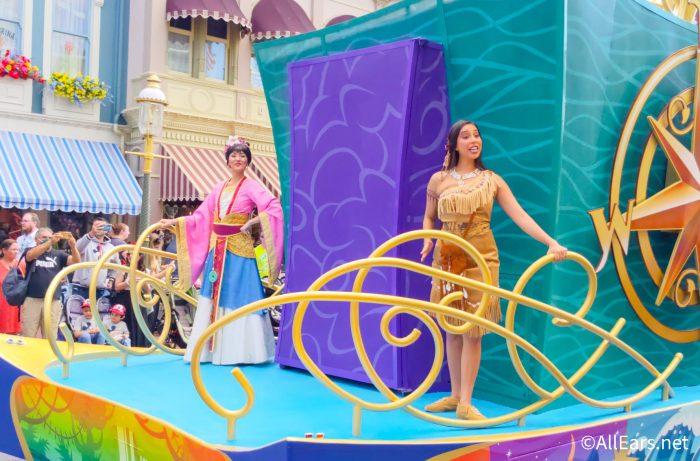 And, pretty soon, there will be even MORE nighttime entertainment in Magic Kingdom for Mickey's Not-So-Scary Halloween Party.
Stay tuned to All Ears for more Disney entertainment news and updates.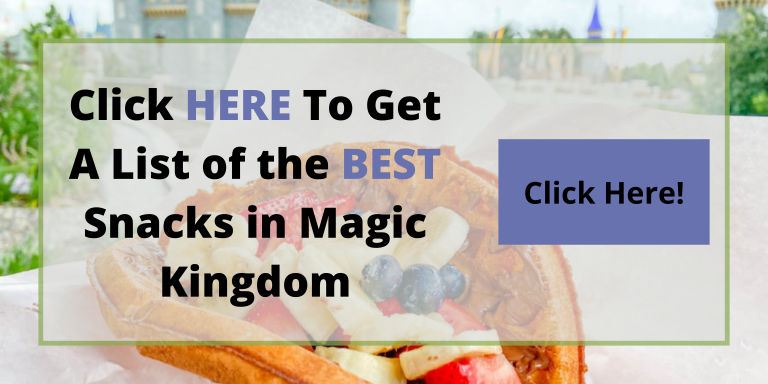 Which Disney World park do you think has the best entertainment? Tell us in the comments!