Galaxy's Edge in Disney World has a ton of unique souvenirs.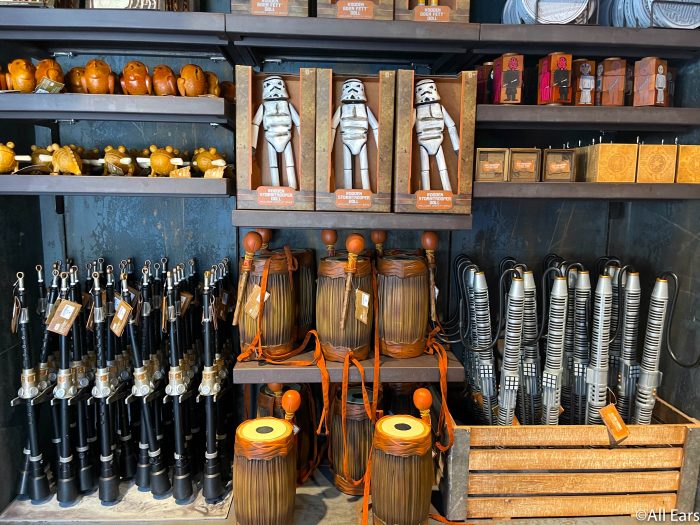 There are fun popcorn buckets, a bunch of Grogu merch, and you can even pick up a lightsaber! But, there is one souvenir that people just can't seem to get enough of. It's been gone for a while, but now it's BACK!
Sporks are BACK in Galaxy's Edge!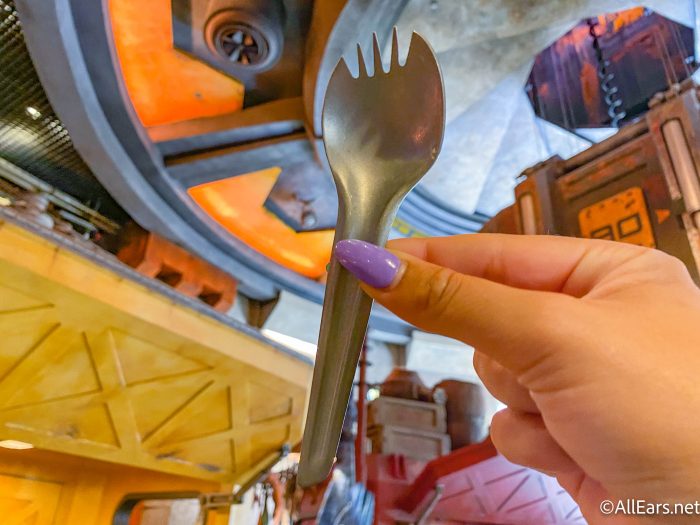 If you don't know, these guys were super popular when the area first opened. So popular that people were actually stealing the ones given to them with their food to take home as souvenirs. But, since the stealing debacle, they've been available to purchase off and on, depending on when they're available.
And now, they're finally back! We've seen the sporks come and go several times since Galaxy's Edge, so you might want to go and grab one before they're gone. You can buy the spork with the travel pack for $10.99 at Docking Bay 7 Food and Cargo. They are limited to 1 per guest, per transaction.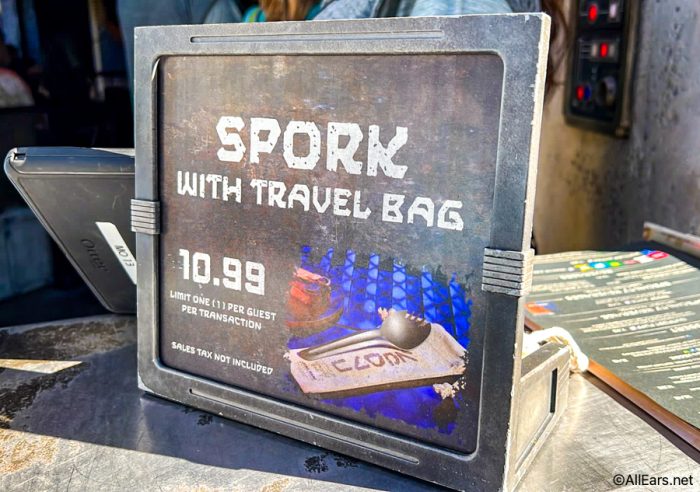 The sporks are also available through Mobile Order! So, you don't even need to wait in the regular order line to pick up the utensil. Just place your order through the My Disney Experience app and go pick it up when it's ready.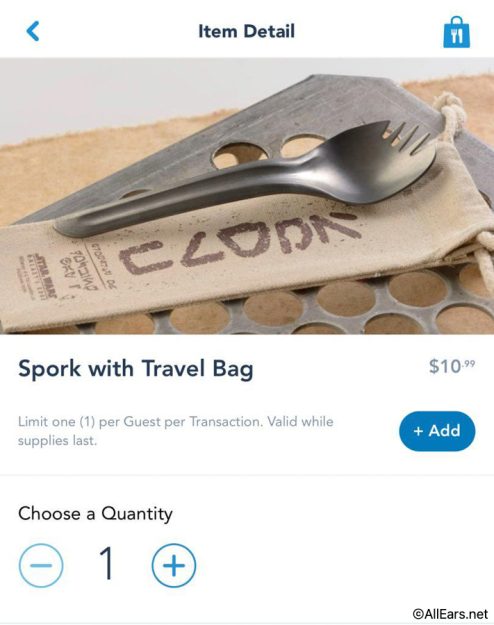 Stay tuned to All Ears for more Disney World news and updates!
Will you be scooping up a spork for yourself? Let us know in the comments!