It's the "off-season" for Disney World, which means that there are quite a few refurbishments going on across the parks and resorts while crowds are lower!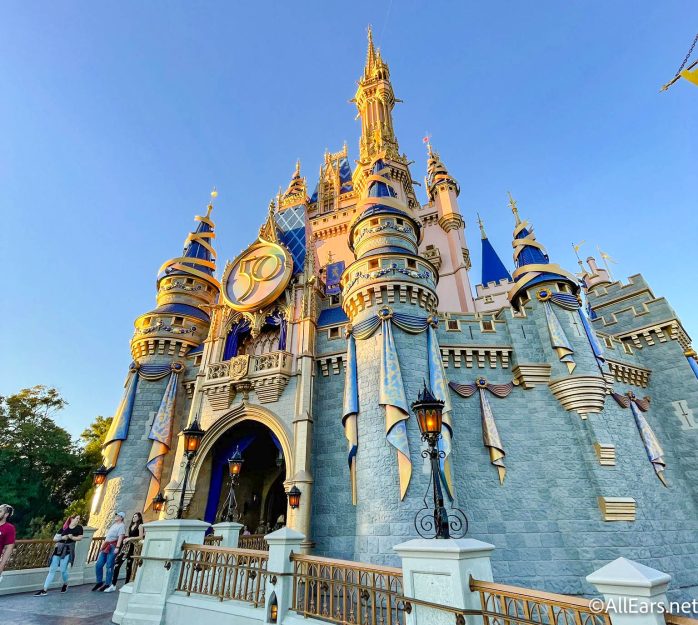 Whether you're looking to ride a ton of attractions, hit the pool in the afternoon, or even travel on Disney World's newest transportation option, there are eight closures you'll want to know about when you visit between January 17th to 23rd, 2022 — let's take a look!
Magic Kingdom Refurbishments
Walt Disney World Railroad
If you've been following along with AllEars for some time now, then it should come as no surprise that the Walt Disney World Railroad will remain closed throughout the entire week in Magic Kingdom.
The attraction has been closed due to a portion of the track that is currently blocked by the construction happening on TRON: Lightcycle Run. And, with no opening date set for the attraction yet, it is unclear how much longer the iconic railroad will remain closed.
Splash Mountain
Splash Mountain joined the list of refurbishments last week and is now set to be closed through February 10th, 2022.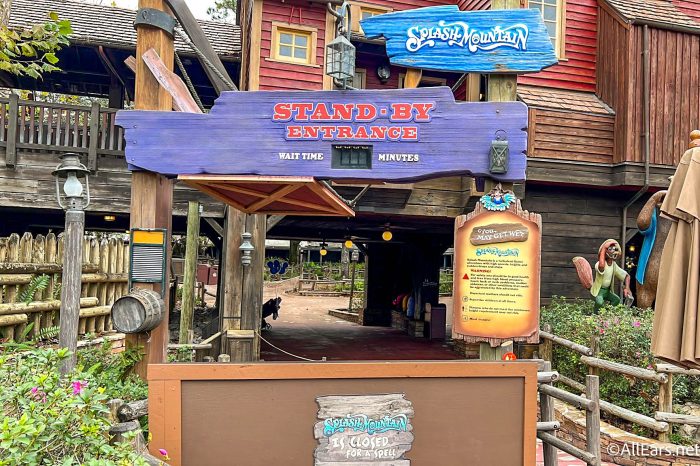 Disney's closure notice states that the ride is "closed for routine maintenance," so this is unrelated to the previously-announced transformation of Splash Mountain into a Princess and the Frog-themed ride. An update on when the re-theme may happen has not yet been announced.
EPCOT Refurbishments
Souk-Al-Magreb
Over at EPCOT, the small shop in the Morocco Pavilion, Souk-Al-Magreb, will be closed for another full week.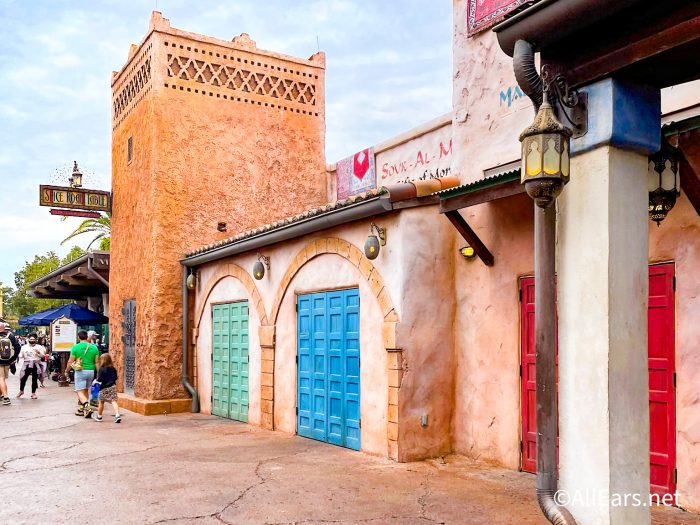 This has been one of Disney World's longest ongoing refurbishments, but it may not be too much longer until it reopens — currently, Disney's calendar lists it as opening on February 6th, 2022.
Disney's Animal Kingdom Refurbishments
Expedition Everest
At Disney's Animal Kingdom the popular roller coaster Expedition Everest — Legend of the Forbidden Mountain closed at the beginning of January for a multi-month long refurbishment and that closure will continue this week.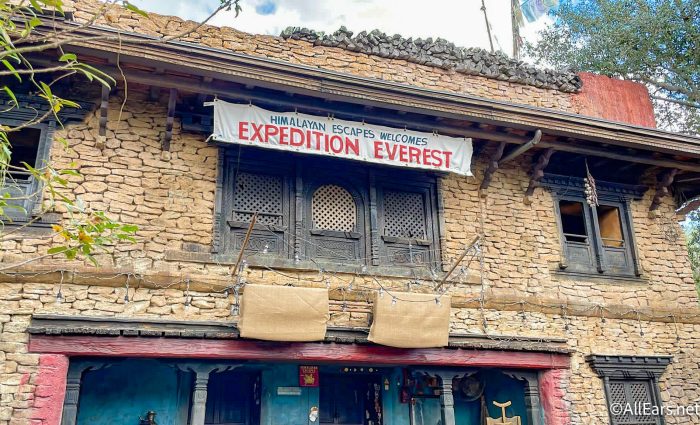 It's unclear exactly what changes are being made to the ride, but it is set to reopen sometime in mid-April 2022. We're on the lookout for an official date, so be sure to stay tuned!
Disney World Water Park Refurbishments
Disney's Blizzard Beach Water Park
We often see Disney's water parks close for refurbishment during the cooler winter months and this year is no different as Disney's Blizzard Beach Water Park is currently closed for refurbishment.
A reopening date (or even timeline) has not yet been announced, but guests can still get their dose of water attractions and lazy rivers at the recently reopened Typhoon Lagoon Water Park.
Disney Resorts
Disney Skyliner
The Disney Skyliner is one of our favorite ways to get around Disney World, but select routes are scheduled to be closed for maintenance for a few days beginning next week.
From January 23rd to 28th, 2022 the Disney Skyliner service between Disney's Caribbean Beach Resort, Disney's Riviera Resort, and EPCOT will be unavailable. All other routes will still be operating and complimentary bus and boat transportation will be available in the meantime.
Disney's Art of Animation Resort
Another closure that will impact Disney World Resort hotel guests is over at Disney's Art of Animation Resort. Currently, the Flippin' Fins Pool (which is located in the Little Mermaid section of the hotel) is closed for refurbishment and will not reopen until late February 2022.
But, guests with reservations here will still be able to cool off in the pool, as both the Big Blue Pool and the Cozy Cone Pool remain open.
Disney's Animal Kingdom Lodge
And lastly, the Samawati Springs Pool at Disney's Animal Kingdom Villas ­– Kidani Village will also remain closed for refurbishment this week.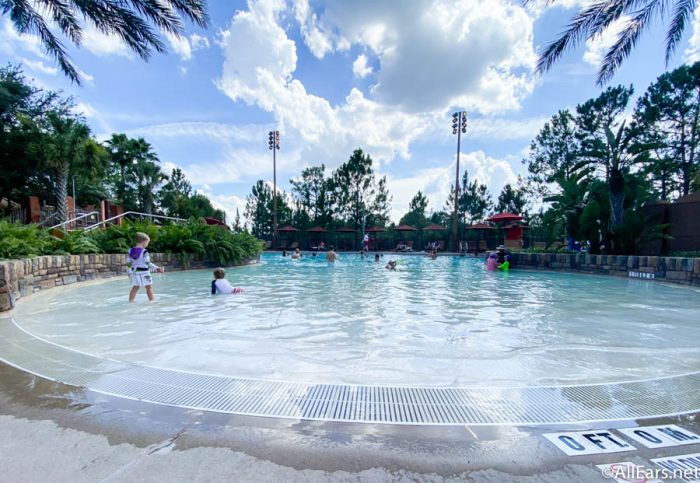 Disney's website currently lists that the closure will last through April 2022, but guests staying here during this time can head over to Disney's Animal Kingdom Lodge – Jambo House to take a dip in the Uzima Springs Pool instead.
That's it for everything that will be CLOSED in Disney World next week! There are quite a few more refurbishments coming up in 2022, so be sure to stay tuned to AllEars for the latest updates!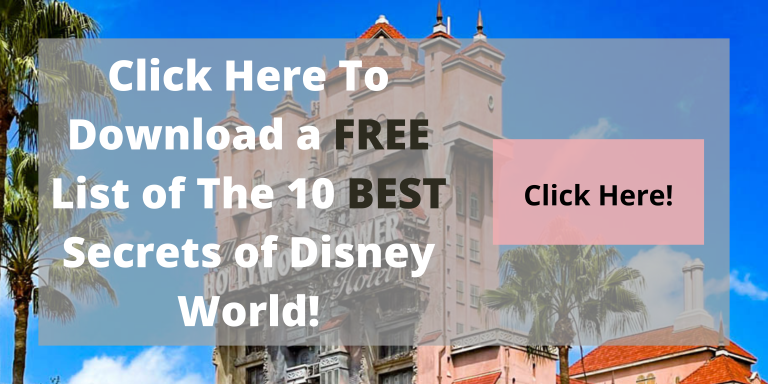 When is your next Disney World vacation? Let us know in the comments!