Disney Skyliner is officially open! This new form of Disney transportation allows guests to glide above Walt Disney World while traveling to and from two Disney Parks and four Disney Resorts at speeds up to 11MPH.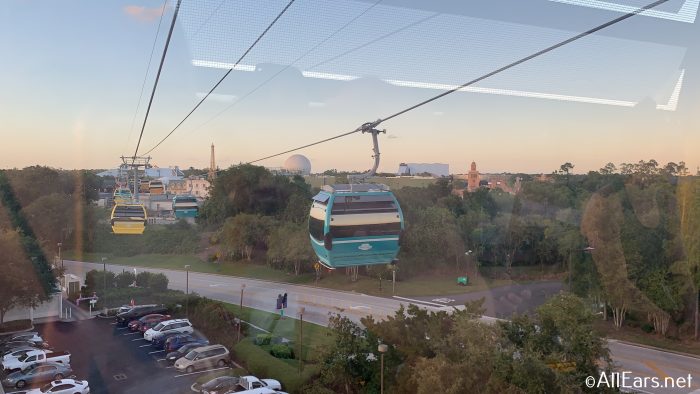 Since the announcement of Skyliner, Disney fans (and foes) have speculated about the efficacy, safety, and benefits of the gondola system. In fact, we've heard from many who are totally not riding Skyliner!
But we're lookin' on the bright side, and we're sharing four reasons you WILL want to ride! 
The View
For starters, we were blown away by the views. While soaring high above Walt Disney World can be a little unnerving (especially if you're afraid of heights), the view is unmatched.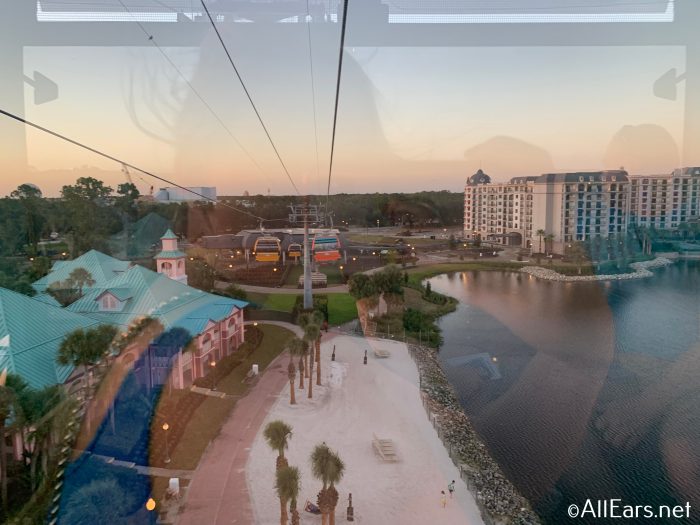 Catching glimpses of the Tower of Terror and Spaceship Earth and seeing Resorts like Caribbean Beach, Riviera, and BoardWalk from above is a unique and special experience.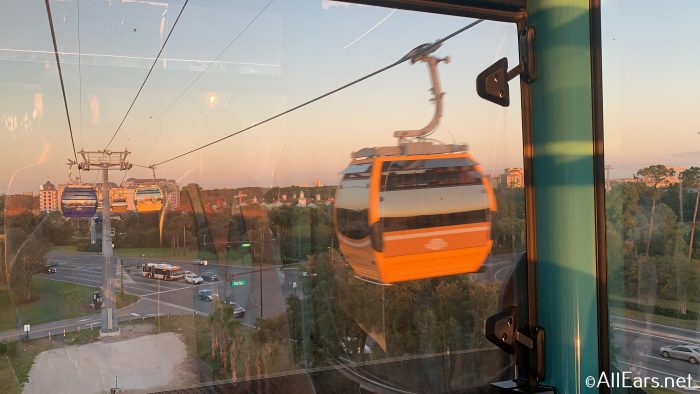 If you're looking for the BEST view, we suggest choosing a gondola without a character wrap. While the character wraps are SUPER cute and fun for the kids, we found that it muddles the view and photos a bit.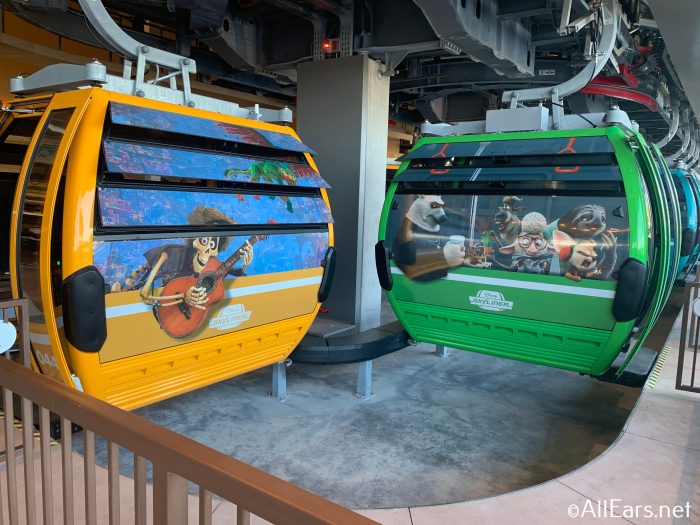 Go Backstage
Skyliner will also take you over a few construction walls, allowing you to take a peek at the progress being made in certain areas throughout the World.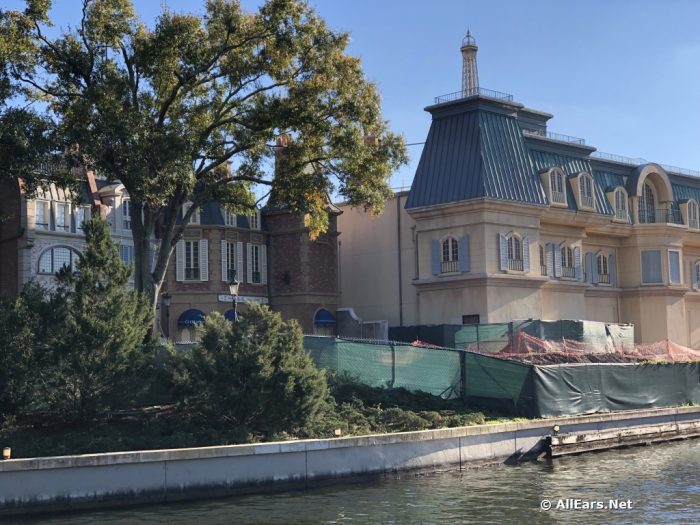 This can be SUPER cool if you're someone who is interested in seeing how Disney creates and builds attractions, restaurants, etc. It will give you the ability to see construction crews hard at work and get a peek at the new and exciting things Disney has in store.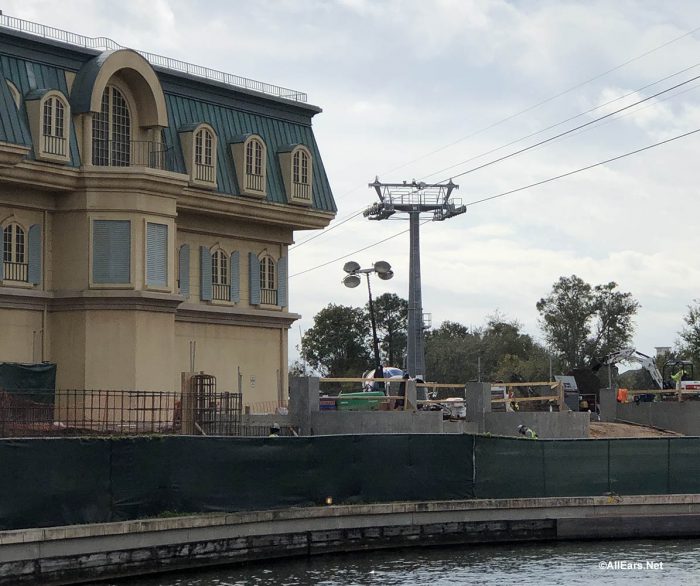 But on the flip side of this, seeing construction and mess may take away from the magic for you. Proceed with caution, and avert your eyes if you need!
The Speed
Another great feature that we have experienced on Disney Skyliner so far is the speed.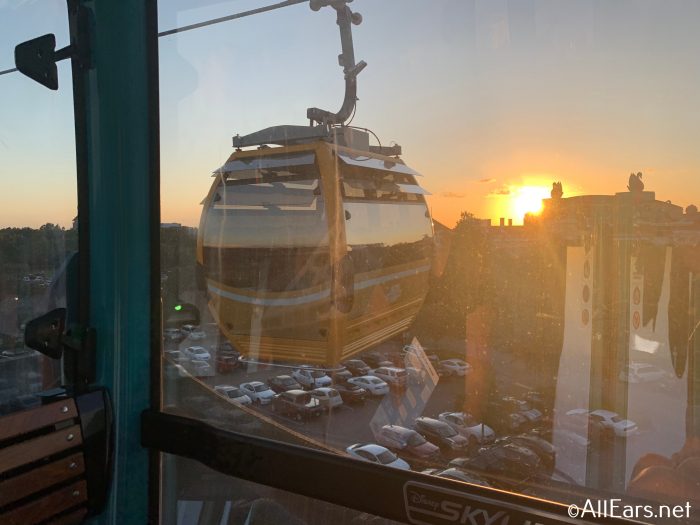 While there have been lines to board, Skyliner is created to be moving constantly. Therefore queues to board have been moving pretty quickly for us.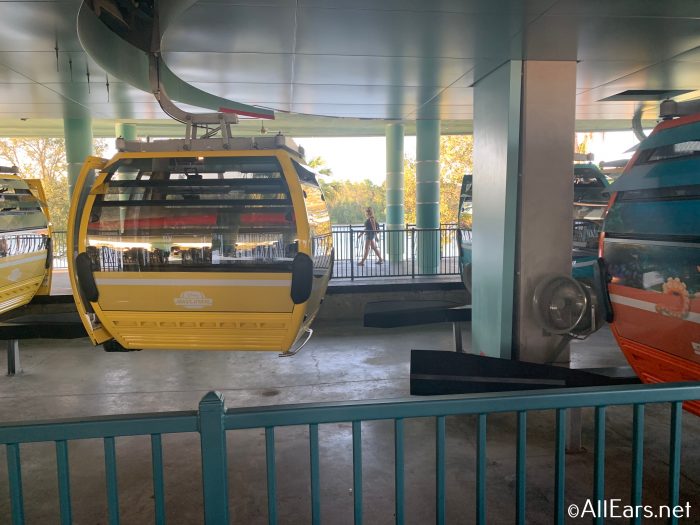 We have noticed that you can get between locations in 5 – 10 minutes which is a HUGE difference from the buses. So while the buses may be air conditioned (and feature fun characters!), you'll likely be waiting a shorter period of time and will arrive to your destination (depending on where you're going) faster if you take the Skyliner.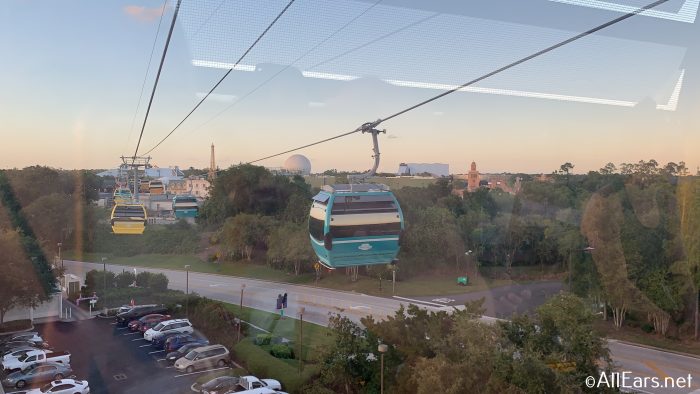 Of course, Skyliner only travels to Epcot, Hollywood Studios, Caribbean Beach, Pop Century, Art of Animation, and Disney's soon-to-open Riviera Resort. If you're staying or exploring elsewhere, you'll still have to rely on other forms of transportation.
And, of course, Skyliner experienced a controversial setback recently. Read about that here!
What do you think about the Disney Skyliner? Are you excited to ride? Let us know in the comments below! 
Want to know more about the Disney Skyliner? Check out these posts: