Fall 2019 is quickly approaching, which means so is Disney's new Skyliner gondola system. These new gondolas will give guests a bird's-eye view of Walt Disney World property as they are transported to specific Disney locations.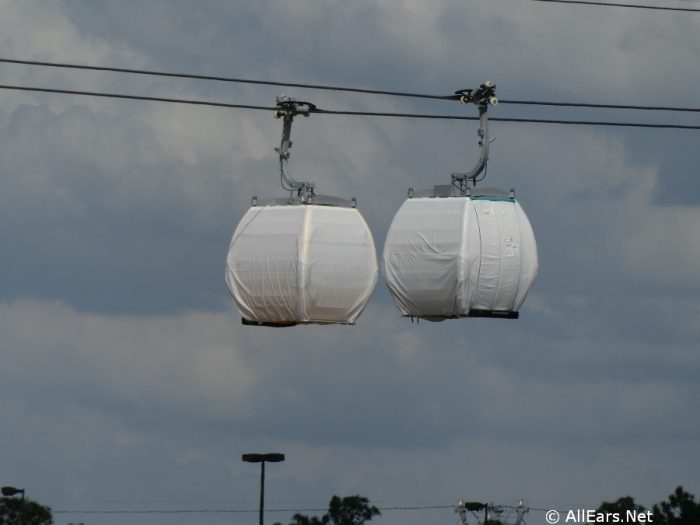 Many people are pumped for this new transportation system, but others… not so much. Some are saying they are not going to waste their time or energy on the Skyliners at all. And here are some of their reasons.
1.  It Doesn't Go Where I Need to Go

The Skyliner will connect Disney's Hollywood Studios to International Gateway at Epcot via Disney's Caribbean Beach Resort, Disney's Art of Animation Resort, Disney's Pop Century Resort and Disney's Riviera Resort.
This will not only give guests a new way to travel between Epcot and Disney's Hollywood Studios, but it will provide some much needed resort to resort transportation. The Disney Skyliner will also give guests at resorts like Caribbean Beach and Pop Century easier access to dining locations in the Epcot Resort area — including Disney's Yacht Club Resort, Disney's Beach Club Resort and Disney's BoardWalk.
If you are not staying at one of these resorts, though, the Skyliner might not seem too useful for you. You will likely only be hopping aboard if you are staying or eating at one of those resorts, or if you are just taking a ride to check the new gondolas out!
2. There Will Be Long Wait Times 
Since this is a new, hot form of transportation, tons of people will likely want to ride to check it out, potentially leading to big crowds. This may also mean that it will take you longer to ride the Skyliner than to catch a resort bus. Disney offers SO many other transportation options. From boats, monorails, and buses, many guests would rather use a tried-and-true form of transportation to take them from point A to B.
3. It Will Make Too Frequent Stops 
There will also be frequent stops as the gondolas let people off at different locations. Why not hop on a resort bus that will go directly where you want to go? We hear the gondolas may go at speeds of a whopping 11 mph, but when they have to stop every three minutes to let guests off it will kind of slow down the process.
If you are trying to get the kiddos back for a nap or if you are rushing to make a dining reservation, other forms of transportation may be faster — at least until the hype dies down.
4. They'll Need to Work Through Kinks 
Even though Disney has been testing the gondolas for the last several weeks, the Skyliner will probably need to work through a few kinks at the beginning of guest operation. A full day of operation carrying loaded gondolas will be very different that operating in test mode. The system may get overloaded and may even go down.
After Disney has the new system running and operating more smoothly, the Skyliner may be an easier and more desirable mode of transportation.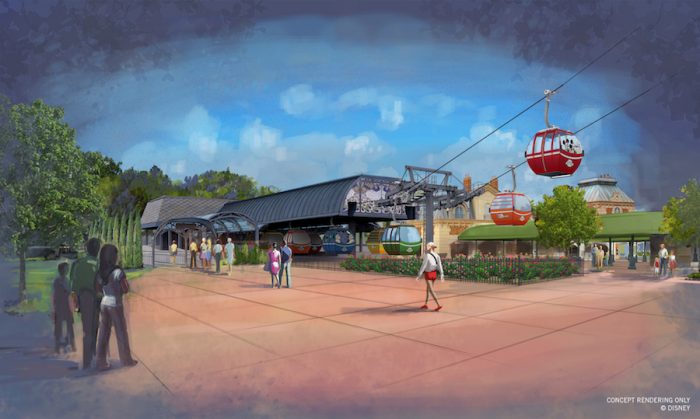 5. They're Not Air-Conditioned 
So… Disney has not officially confirmed this, but it seems like there will not be air-conditioning on these gondolas. From what we've heard, riders will be able to open a small window to provide ventilation inside of the gondolas. We're not sure how that's going to work, actually… but I guess we'll soon find out!

Want to know more about the Disney Skyliner? Check out these posts:
Are you planning to ride the new Disney Skyliner? What are you looking forward to? What don't you like about them? Let us know in the comments below!
Don't miss any of the latest Disney Skyliner news – click below to subscribe to the AllEars® newsletter!