Epcot is getting some serious refurb love , and it's the makeover we've all been waiting for… sort of.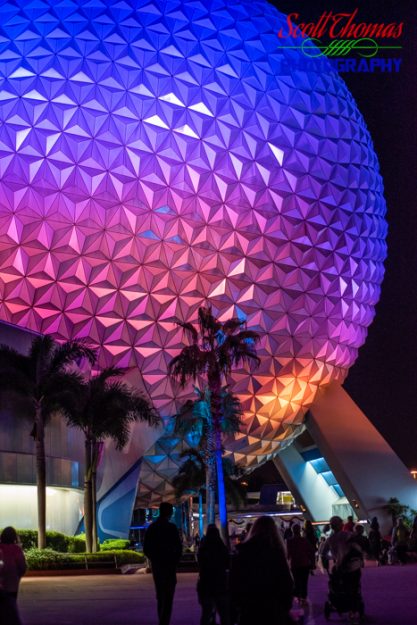 While we're seeing Future World divvied up into three neighborhoods, a grand, redesigned entrance, and ALL kinds of rides and restaurants, the one area we didn't see much-rumored change was World Showcase. 
But we can dream, right? So we've got five suggestions for countries we'd love to see added to Epcot's World Showcase!
Brazil
Boasting lush mountains and a breathtaking landscape, Brazil has the potential to bring great natural beauty to World Showcase. While the stunning Iguaçu Falls could be the central showstopper in the pavilion, nods to the 17th and 18th century colonial buildings and to the life-sustaining Amazon Rainforest would be must-see attractions while visiting Epcot.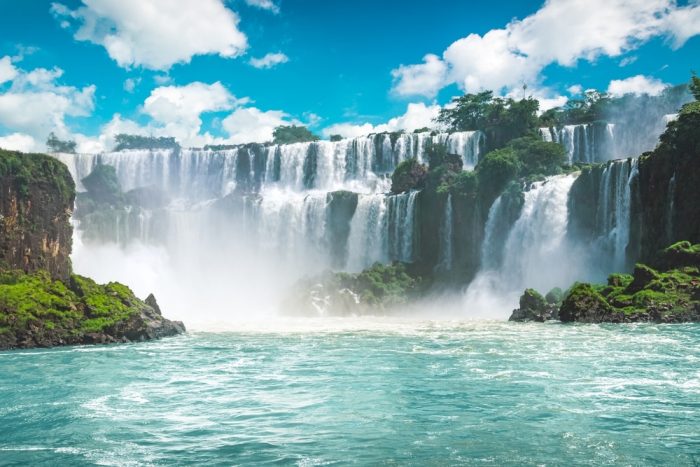 Carnival celebrations would be fantastic entertainment, on top of the Brazilian steakhouse that would obviously be built into the area. If you think about it, this would also be a wonderful way for the Disney Conservation Fund to incorporate its efforts directly into the Park, especially with the tragic disappearance of the rainforest that continues every day.
Greece
With the EXTRAORDINARY architecture in this country, it's a shock that Disney hasn't incorporated Greece into World Showcase yet. Can you imagine being able to visit the Parthenon in a Disney park? (Brb, already crying.) The extensive history and mythology would create interesting entertainment and shows, drawing in guests of all ages. Epcot's International Food & Wine Festival has featured a Greece booth in past years, and popular traditional foods like gyros, baklava, moussaka, and tzatziki would be a hit.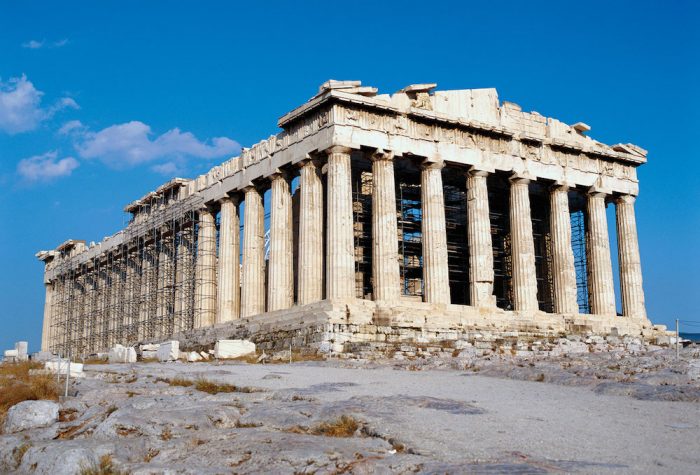 And the merch that could be sold (inspired by ancient Greek pottery, anyone?) would leave guests with memorable souvenirs. And you can't forget that Hercules would be the go-to attraction in the land, whether the film was used for an actual ride or simply a character meet-and-greet.
India
As you stroll toward the stunning Taj Mahal, vendors could line your path selling different wares, like bangles and necklaces, and food, like kati rolls and chaat. In fact, an India pavilion could be an opportunity for Disney to take advantage of the incredible cuisine from the country by either making multiple quick-stop locations or a few table-service dining experiences.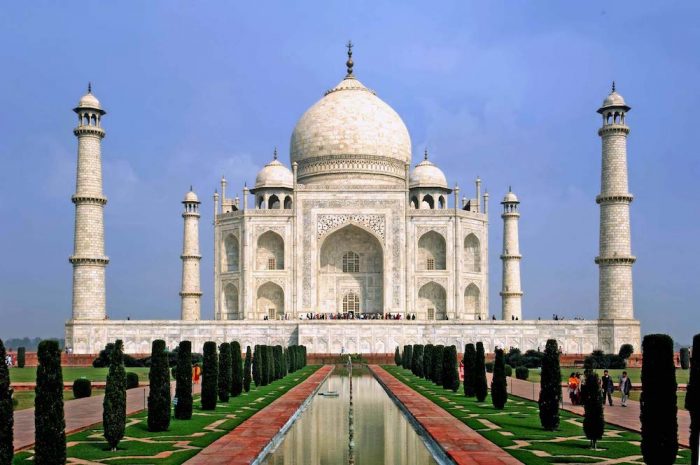 The pavilion would bring together the distinct culture of India with Bollywood dance performances throughout the day. And The Jungle Book is one of Disney's most well-known animated and live-action films; the story could be transformed into a ride that would put guests right inside the action of Mowgli's adventure with Baloo, King Louie, and Shere Khan.
Australia
Just like Greece, Australia has been featured at the Food & Wine Festival previously, but it could finally have a permanent location in World Showcase. Obviously, the Sydney Opera House would be the iconic landmark setting the pavilion apart from the other areas in Epcot. (Opera singers in Disney World? Yes, please.)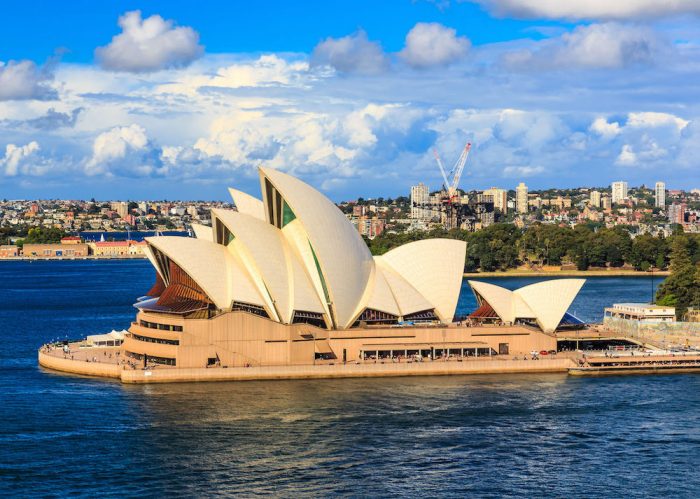 While the country has lovely cities, the Outback stretches across much of the continent. This would be a remarkable concept for Disney to take into consideration, especially a celebration of the cave art from the indigenous people who have lived there for centuries. And the Great Coral Reef would be absolutely gorgeous (with a few references to Finding Nemo, of course) and another possible conservation moment, too.
Switzerland
The Matterhorn Bobsleds is arguably one of the most recognized rides at Disneyland. Wouldn't a Switzerland pavilion be the PERFECT way to include this ride at Disney World, too?? Although Disney actually had prior plans to build this pavilion, the idea was scrapped in 1987. However, the idea of a Swiss village with a mountain in the background had already been conceptualized for the possible pavilion.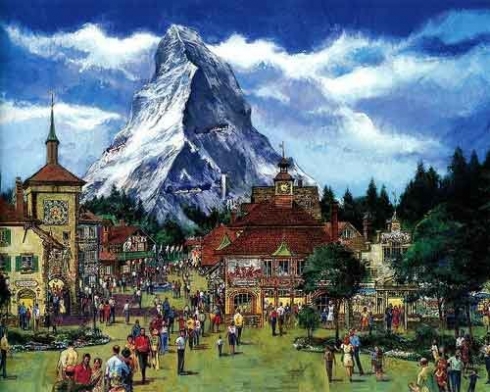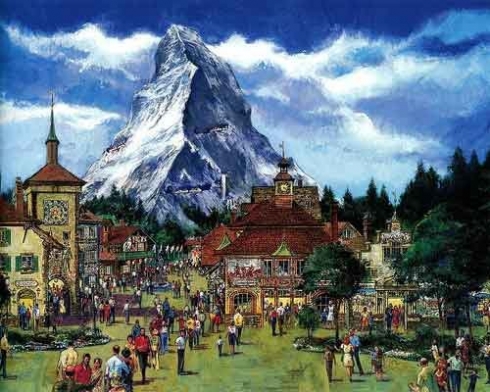 The mountain was actually meant to house a roller coaster that would be a combo of the Matterhorn and Space Mountain (UM, AWESOME) with a built-in restaurant similar to the Morocco pavilion. While shops like a clock and music store and a wood-carving and crafts station were already imagined by Disney, a Swiss chocolate shop would be a sweet addition to the already well-developed area. Maybe a few Cast Members could teach guests how to yodel, too?
Which of these pavilions would you like to see the most? Do you have another country in mind? Let us know in the comments below!
Join the AllEars.net Newsletter to stay on top of ALL the breaking Disney News! You'll also get access to AllEars tips, reviews, trivia, and MORE! Click here to Subscribe!