It's no secret that Disney World has some of the best restaurants in the world.
Whether they're in the Parks, the Resorts, or Disney Springs, we can't get enough of tasting our way through Walt Disney World restaurants. When it comes to the best Resort restaurants, though, we're looking to you — AllEars readers — for the scoop on which ones reign supreme.
Here's how AllEars readers ranked the restaurants of the Disney World Resorts — according to your reviews!
Score: 8.22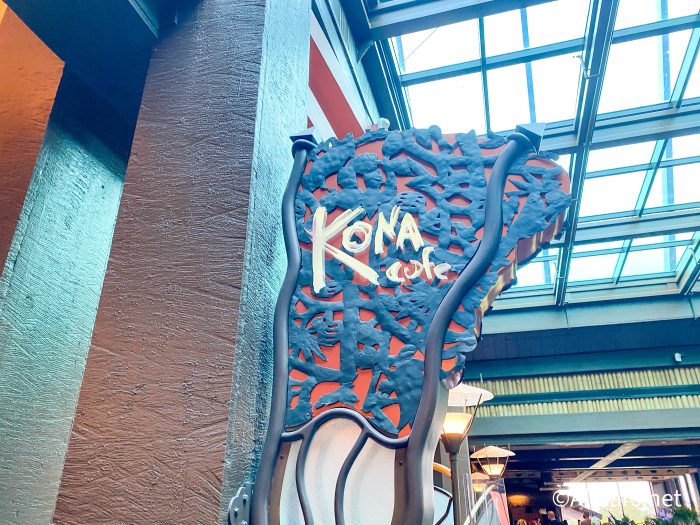 "We had ADR for breakfast at Kona Cafe on a Sunday morning and we were seated right when we checked in. The menu had a lot of good options. I ordered the Tonga Toast and my daughter had the fruit plate. Both entrees were fabulous. The Tonga Toast was served hot and fruit was very fresh. She did miss that fruit was no longer served in a pineapple. We had a good server and the press pot coffee was also very good."
"Delicious, fresh food. Nice sushi options, but also delicious wings. The burger was very good. And the bread pudding dessert is amazing! Even if you don't like bread pudding normally (I don't), try it!"
Score: 8.29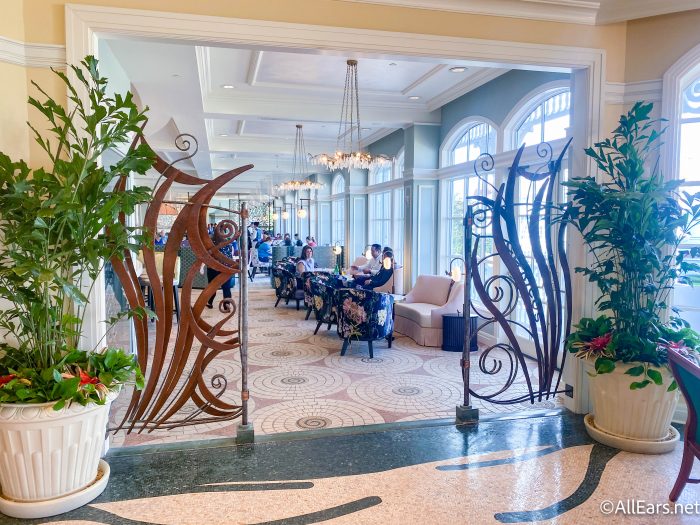 "This has become our new favorite Signature restaurant. The food and service were exceptional. We arrived about 20 minutes late for our reservation, but we did let them know we were going to be late, and were seated right away. For appetizers, we shared the Citricos Crab Salad and Arancini. For our entree, my husband and I shared the Yellowtail Red Snapper. For dessert, we shared the Key Lime Pie. Everything was cooked to perfection with the right amount of time between each course. We look forward to dining here again…"
"We ate at Citricos during our last visit to Walt Disney World and it was great. It was our first time to eat there, but will not be our last."
Score: 8.67
"Decided to try this restaurant during our last stay at CBR, we didn't know what to expect. Was convenient for us to get back to our room after a busy day at the park. Tried the taste of the caribbean, the jerk chicken and the tilapia. The tilapia was the best, surprised me as I'm not keen on seafood. Our server was really good."
"We chose Sebastians for our first night on property because we were staying at the Caribbean Beach Resort. I didn't have high expectations was I was pleasantly surprised. Right now they are serving as a Prix Fixe dinner ( and it's important to note it is not open nightly as of Sept. 2021 ) . Everything I tasted got better and better – tons of flavors that complimented each other. The Parker House Rolls with guava butter and onion jam were outstanding but not the star of the show. That was the pulled chicken. The pork and the steak were also very good but the chicken was the star. The pineapple/coconut bread pudding was a nice way to end the meal. I'm not sure I'd go out of my way to come here ( like if I was at Old Key West, I'd do Olivia's instead ) but if I was staying at Pop Century or Art of Animation, it's a short Skyliner Ride and then a short(ish) walk over and I'd feel it was worth it for a sit down atmosphere."
7. BOMA — Disney's Animal Kingdom Lodge
Score: 8.78
"I LOVE Boma! This is one of my favorite places for breakfast in all of Disney World. I love coming here for the buffet before getting ready to go to the parks. They have tons of options, both exotic and for picky eaters. And the pice is VERY reasonable. Even though Tusker House is a character meal, if you are looking for tasty African food, I'd suggest this one first! Don't skip out on this one if you are staying at AKL!"
"Our favorite meal the entire time we were in Disney. We were recommended to come here by my brother-in-law and this did not disappoint. My boyfriend loves meat and I am a vegetarian, we both were so happy! He could not wait to try all the different options from the carving station. I loved the soups, veggies and rice. The different flavors were amazing, my favorite was the carrot ginger soup and the curry pasta salad. We also both loved the desserts! SO GOOD! We were so full when we left, it was amazing and so worth the money."
Score: 8.79
"Geyser Point is a WDW Gem. It's such a chill lounge with excellent food and service. A friend and I stayed at the Wilderness Lodge for four days in Oct. 2020 and ate here twice. The first night we ordered apps and beer. The charcuterie board, wings, and oysters – all very good and a Dead Rougue Guy Ale that was suggested to us by our server and was excellent. The second time I had the bison burger which was delicious!! (a little greasy, but that's the meat not the restaurant) and my friend had the crab cakes and said they were awesome. We topped it off with some margaritas and the cool breeze from the lake. The lounge chairs were comfortable and so nice to relax in after a day in the park. We enjoyed Geyser Point very much, both times. Only thing bad I can say is that other people like it just as much, and a virtual line gets long in the early evening when people get back from the park. The first night we waited 40 mins. The second time, over an hour."
"Geyser Point…just the perfect package. Great food, great atmosphere and great prices. The boys in my family rave about the Bison Cheeseburger. They choose to get the Marionberry BBQ Sauce on the side, so they can dip their fries into it. A family tradition."
Score: 8.88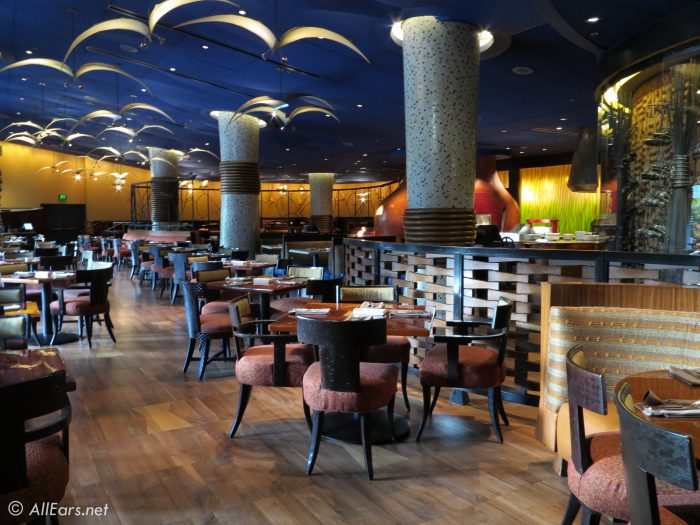 "If you are staying at Animal Kingdom Lodge, DO NOT skip out on this restaurant. This is one of my absolute favorite meals in Disney World. Last time I ate here, our server made the night truly special for us and she was absolutely outstanding. The food here is unbeatable especially if you are looking for something a little more exotic. They have an extensive wine and drink list. This is a great place if you are looking for a date night meal or something different!"
"Wow, what an amazing experience. Our meal was at a very leisurely pace and so fantastic. We had the Taste of Africa, which was delicious. My husband had the Filet Mignon and I had the seafood curry. Both were great. We were here for the wine and it didn't disappoint. Our server was knowledgeable and friendly. Everything was above and beyond expectations and I would love to go here again."
4. Narcoossee's — Disney's Grand Floridian Resort and Spa
Score: 8.95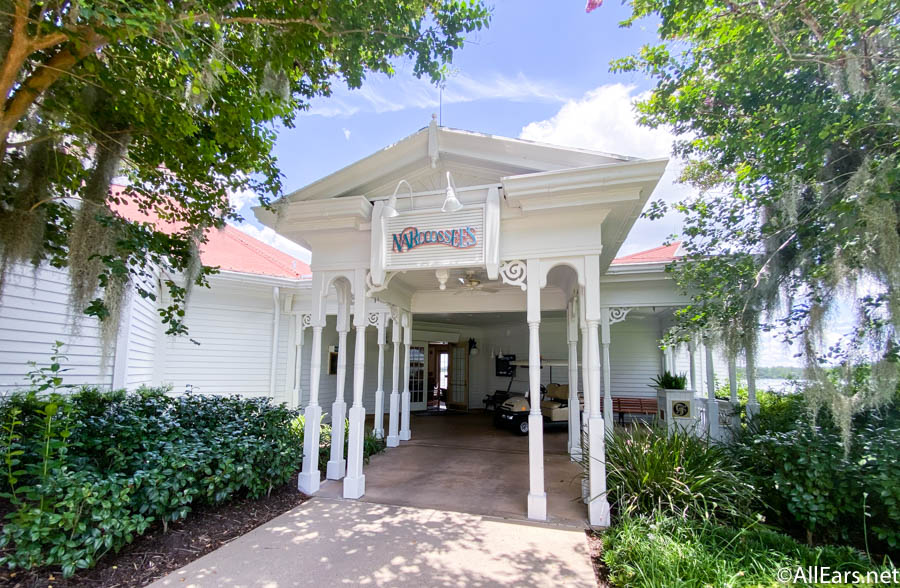 "My vote for the prettiest restaurant in WDW. It also has a fantastic, waterside view of the Magic Kingdom fireworks. The food is great. The menu focuses on seafood, but it still has a lot of fantastic non-seafood options."
"Dinner at this restaurant is one of the best on property. It has a casual feel, beautiful water and Magic Kingdom views. The menu has wonderful selections. Service is attentive. It is, however, rather expensive and I would assume not for everyone."
Score: 8.95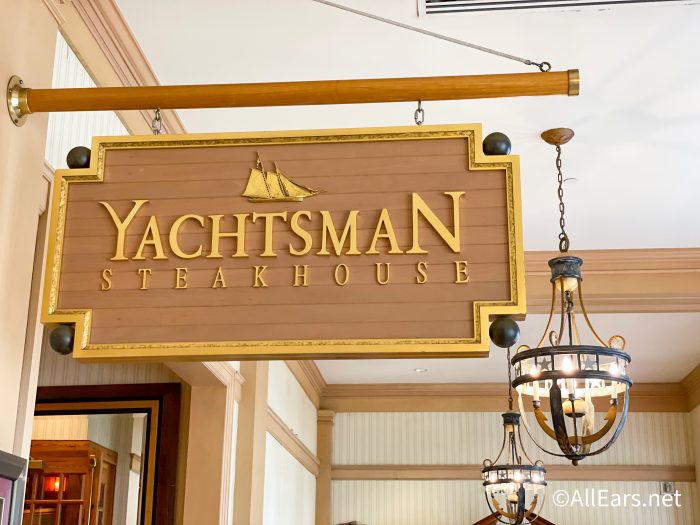 "Hands down one of the best places to get a steak with seafood at Disney! The service was fantastic and it is a perfect date night place. This is not a place to bring kids as it is pretty formal especially for a theme park. The food is fantastic and it is a great place to escape "Disney" without leaving the park."
"From the second you walk in you are in awe. The atmosphere is amazing, the service is great and the food is some of the best on property. We really enjoyed our meal there and cannot wait to go back in the future"
Score: 9.00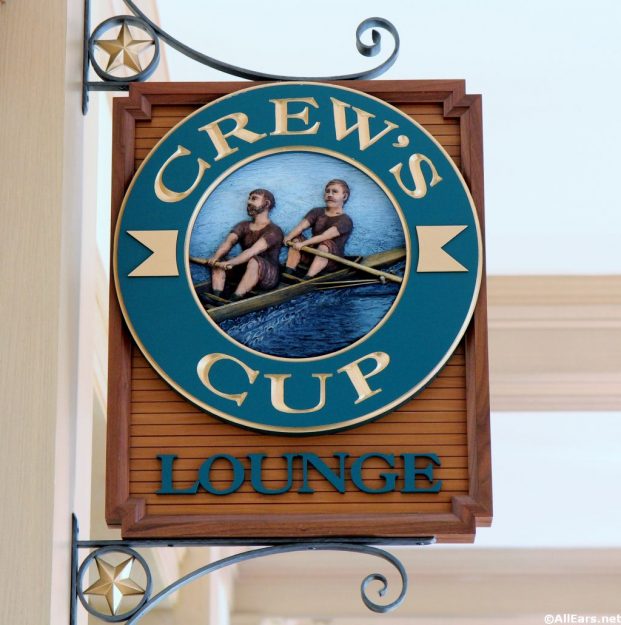 "How has no one ever commented on this place??!! It is so wonderful. I remember coming here on my first Disney trip right when I turned 21 (many moons ago) and it is equally as great now. After leaving Epcot to try and find a chill spot away from crowds, I came here. The service was great, attentive without being overbearing. I was there for about two hours and didn't feel rushed to leave like most places on property. Best of all, you can order from the Yachtsman steak house next door. Delicious, high quality mac and cheese without a reservation? Yes please."
Score: 9.69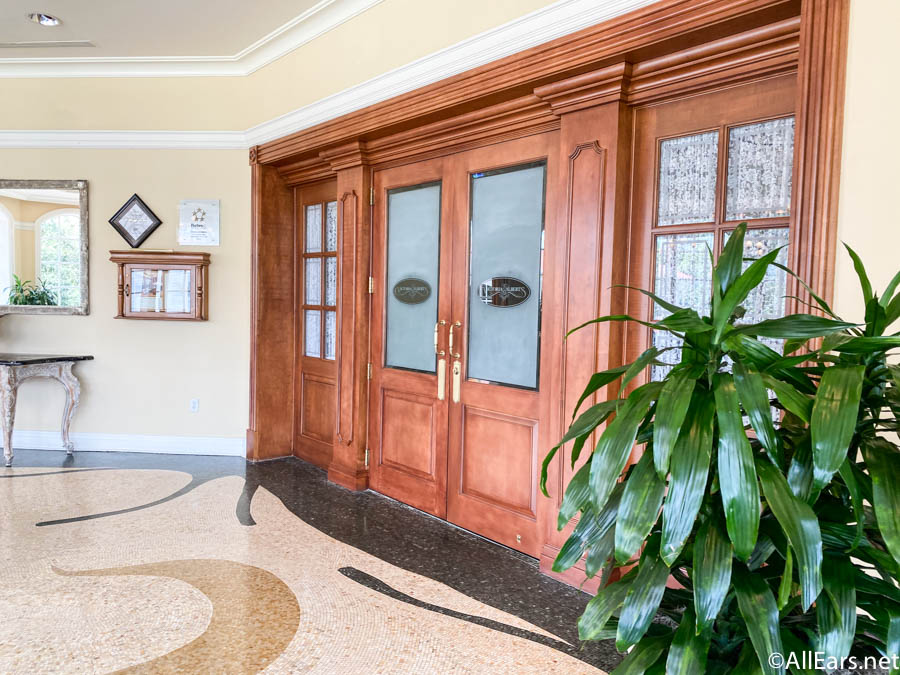 "We recently enjoyed dining in The Queen Victoria Room at Victoria and Alberts, and enjoyed the meal of a lifetime! The food and service at this restaurant are simply amazing. Our teenage sons also joined us for this meal, and loved every moment of it. It is an expense meal, but is truly well worth the experience. In fact, it is as much about the experience as it is the food. I would recommend this restaurant even too picky eaters, because the restaurant will take your food preferences and allergies into account as they prepare your meal. My son and I have food allergies, and they accommodated us beautifully. I cannot recommend this restaurant highly enough!"
"Eating at Victoria and Albert's has been on my "to do" list for a while, I was not disappointed. I received an email a few weeks prior asking about any food allergies and then received a call a few days prior confirming the spelling of our names for our keepsake menus and the food allergies. When we arrived we were welcomed and seated immediately. Anita and Shaun were fantastic, insuring we were pampered throughout the entire evening. We did the 7 course menu, lasting 3 hours. The amount of food for each course was just right, we left feeling very full. With each course we were given information regarding the food, how it was prepared and grades of the meat. I highly recommend the Kobe beef, it almost melted in your mouth. I will defiantly eat here again in the future, it was pricey but I thought it was well worth the money."
And that's a full look at our readers' top 10 Disney World hotel restaurants, according to the AllEars reviews you've left for us.
Do you disagree with this list? Let us know in the comments below and be sure to leave your own reviews for these restaurants and more on our reviews page!
Join the AllEars.net Newsletter to stay on top of ALL the breaking Disney News! You'll also get access to AllEars tips, reviews, trivia, and MORE! Click here to Subscribe!