Disney World recently introduced their new planning program Disney Genie. As part of the My Disney Experience app, Genie is a free program that can plan your park days out for you.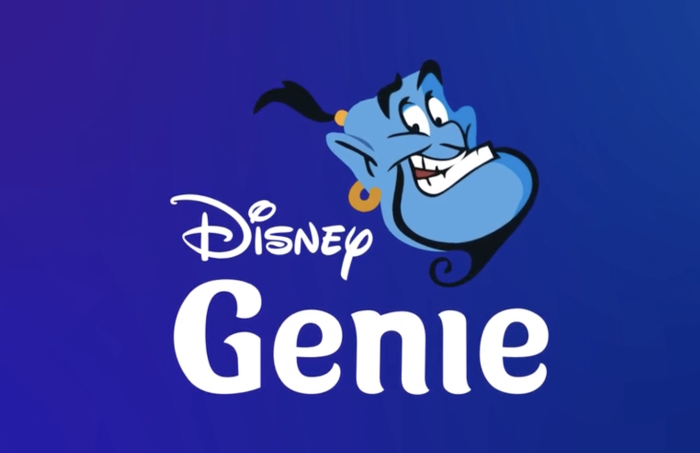 Along with Genie came Genie+, which has replaced the FastPass+ system in the parks. Genie+ is $15 per day, per person and allows you to make reservations for the Lightning Lanes (old FastPass lanes) of 46 attractions. There are also Individual Attraction Selections, which are high demand rides not included with Genie+ that you can pay for separately and individually to use their Lightning Lanes. We've talked a lot about how Genie+ works in the past, but we wanted you to hear from some experts! So, here's what Disney pros have to say about Genie+
Adjusting your Mindset — T
his is more like old FastPass than you think
"Adjust your mindset about Genie+. First available (in terms of ride reservations) is much more similar to paper FastPass than FastPass+. Remember walking up to an old FastPass kiosk and it said "now distributing 1PM-2PM" so you stick your ticket in and that's what you got? This is the same, but digital. Because of this, booking times are the same for a party of 2 as they are for a party of 8. If you walked up (to the old FastPass kiosks) with a party of 2 and the people on the machine next to you had 8, it didn't matter — you all got the same time." -Molly
Basically, as Molly put it, "Adjusting your mind set really helps understand the system."
120 Minute Rule
"Do your research before you go — a big part of that being the 120 minute rule!" -Morgan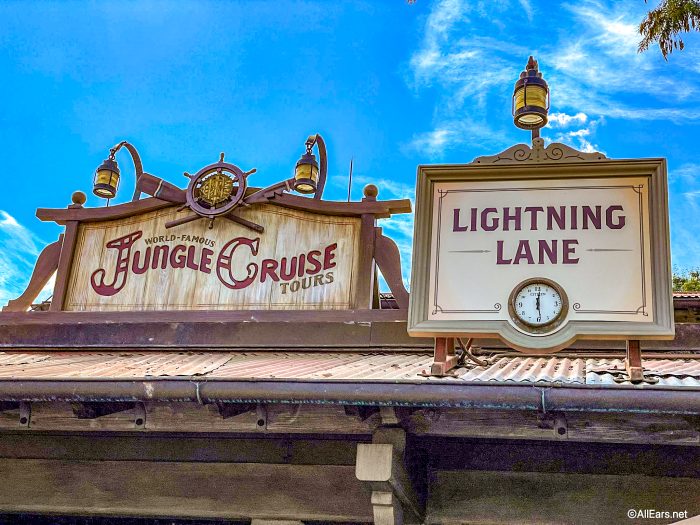 Ah, the 120 minute rule. We know, this one can be confusing, but we've broken it down for you and our experts are here to help even more!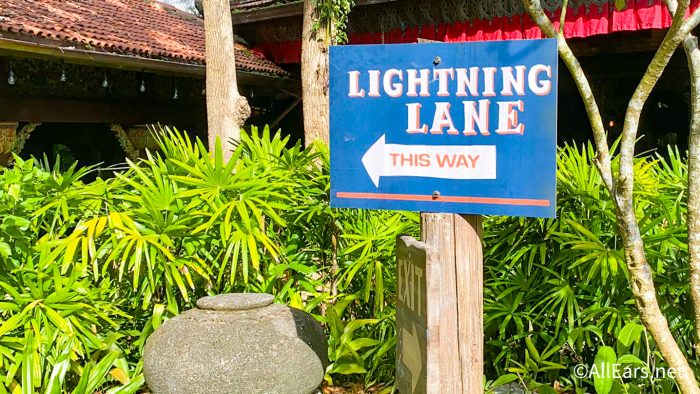 "The 120 minute rule is confusing but manageable once you understand. Basically you can book your next Genie+ ride when either you've tapped into the first Genie+ ride, your window expired (you missed your reservation), or it's been 120 minutes since you booked the first Genie+ ride — Whichever of these comes first." -Molly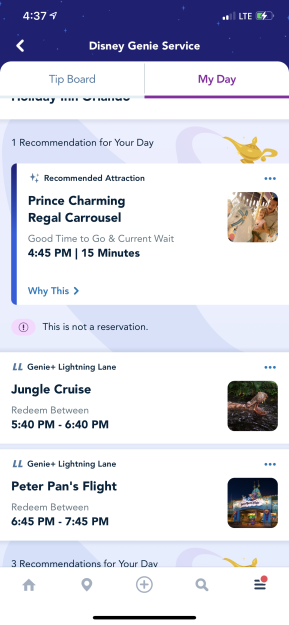 "Odds are you'll encounter a 120 minute rule when you're at Hollywood Studios or Magic Kingdom. If you do, plan accordingly. Get lunch, see a show, do a fancy ride, etc. so it's not just 2 hours of dead time." -Molly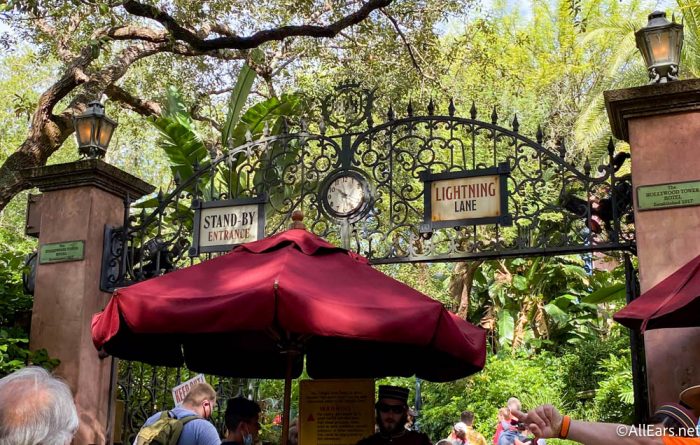 Hollywood Studios and Magic Kingdom have more popular rides that can get booked up earlier in the day, which is why you're more likely to encounter this rule in those parks.
When and Where to use Genie+
You might think you should use Genie+ in all 4 Disney World parks, but you might want to rethink that!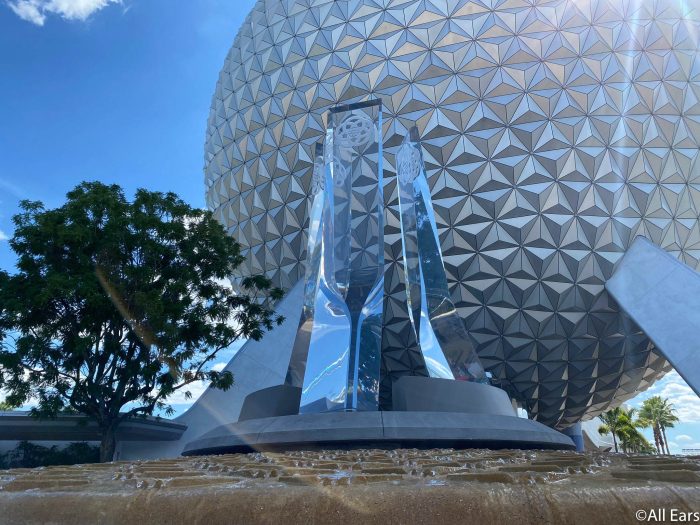 "Pick and choose WHEN and WHERE you want to use Genie+. If you're visiting during an off season time of year, it's very possible you don't need to be spending that $15 a person. Similarly, think about what park you're using it at. Magic Kingdom has a lot more rides than Animal Kingdom, so it may be more worth the convenience of skipping the line in Magic Kingdom than paying to skip many short lines at Animal Kingdom." -Morgan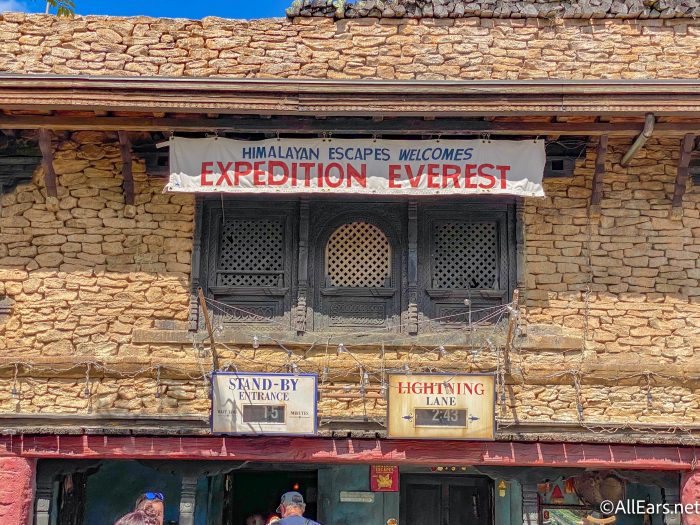 Buying in advance isn't necessarily better, in fact, it might be worse!
"You don't have to buy Genie in advance! The main bonus of doing so is booking your first Lightning Lane at 7AM. So, if you're going for a more popular attraction like Slinky Dog Dash, you'll want to book in advance. But, if you're not sure that you'll need it on a day in EPCOT or Animal Kingdom, you can wait until you're in the park. That way you know if the lines are long enough to warrant the cost!" -Quincy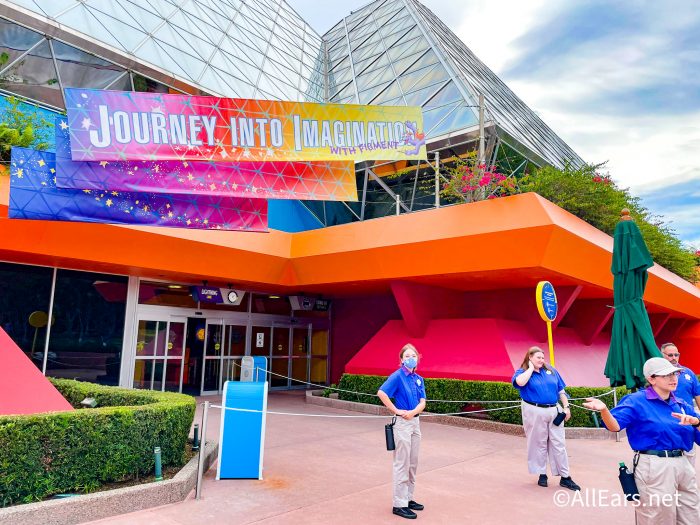 "Know that you don't need to buy Genie+ in advance. While I can completely understand wanting to have everything in place for your Disney trip, there are certain days you might not want to be spending the money on Genie+. While certain rides may go fast, Genie+ itself will not sell out so there is no harm in waiting until the day of to buy." -Morgan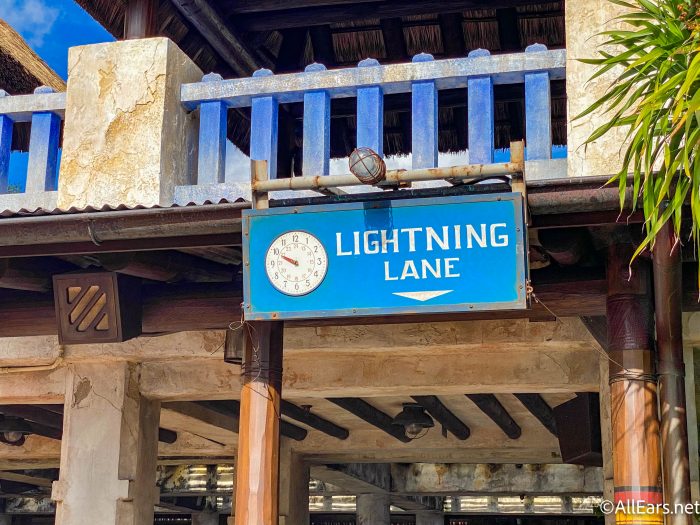 And, the same goes for those Individual Attraction Selection rides.
"Wait until you're in the park and you see the lines for MOST fancy rides (pay-per-rides). Most of them (read: Rise) won't sell out during the day, so if you can, wait and see what the lines are like before you shell out the cash. This is especially true on rides like Space Mountain, Expedition Everest, Frozen Ever After, and Mickey and Minnie's Runaway Railway." -Molly
Booking Lightning Lanes
Now, let's talk about maximizing Genie+ for your benefit.
"Book your next Lightning Lane as soon as you can! You can book immediately after you scan into an attraction or after a 2-hour cool down (whichever comes first). Book ASAP so that you get your money's worth!" -Quincy
"On Genie+, play around with stacking if you're going to a park with a ride that gets a late return time quickly. Slinky Dog Dash for example." -Craig
Stacking is the way you can get around the "1 Genie+ reservation at a time" rule. Click here to learn more about stacking rides with Genie+!
Refresh Refresh Refresh
"Refresh refresh refresh. This is the way to fiddle faddle on this app. Just pull down the Tip Board and new first availability times could pop up. It's probably not worth it to spend a long time looking (unless you're desperate for a certain ride or time) but I always refresh a few times to see if I can get a better offer! Chances are, I do!" -Molly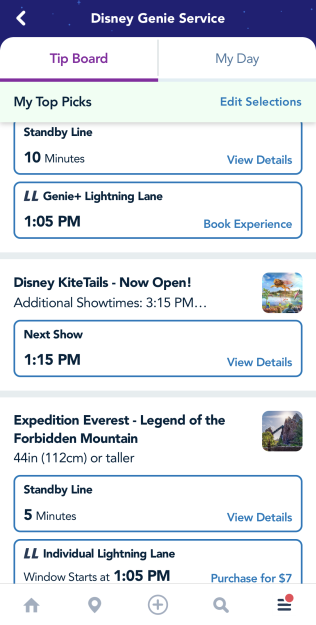 And, know that there are many ways to refresh on Genie+!
"Learn all the ways to refresh! Sometimes it's a pull down, sometimes it's a back arrow, there are lots of ways to do it and I'm still discovering new ways, so have all your refreshing knowledge handy and don't be afraid to try things." -Craig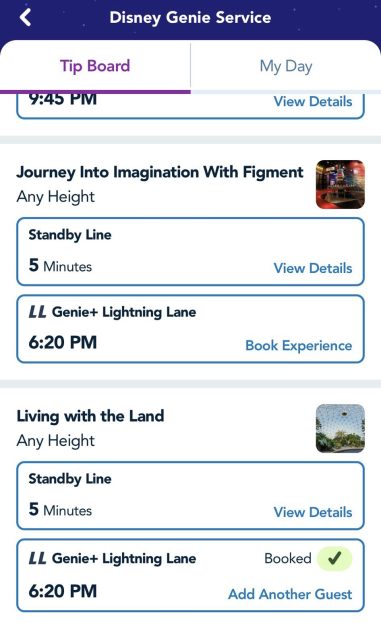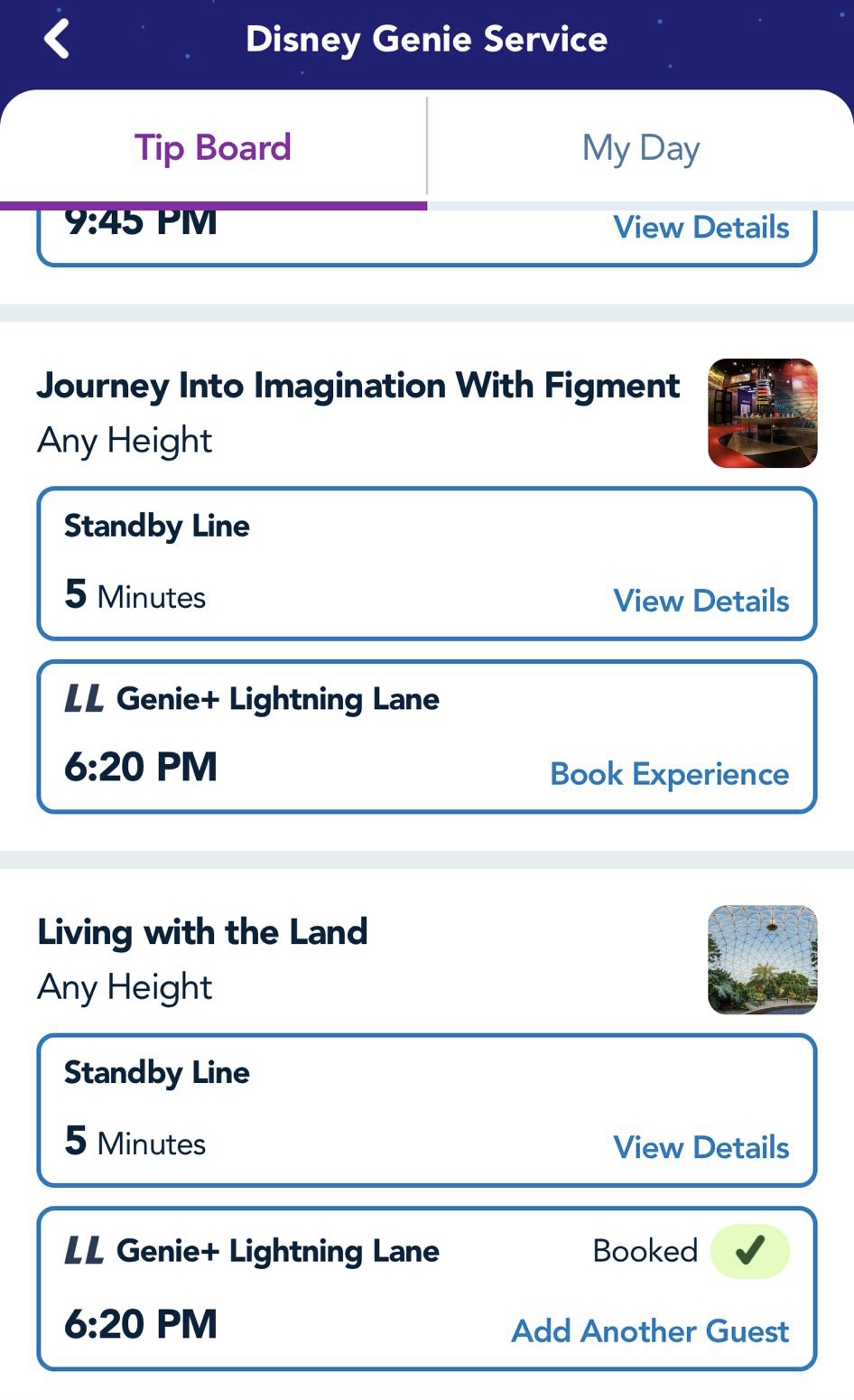 Refreshing is also how you can sometimes have "sold out" rides become available again.
"Don't give up if a popular ride "sells out". We've seen popular rides such as Slinky Dog Dash, Jungle Cruise, and more come back as options later in the day. While the times are not always as convenient, know that not all hope is lost if you can't get the options earlier in the day." -Morgan
Fancy Rides
These are the Individual Attraction Selections, or the Pay-Per-Ride options, if you haven't picked up on that already.
"Be very careful in picking and choosing your Fancy Rides. Rise of the Resistance is the only one so far that consistently sells out, but if you time it right, many of the others are possible to ride at a relatively short standby wait depending on the time of year you go (especially Expedition Everest and Space Mountain)" – Morgan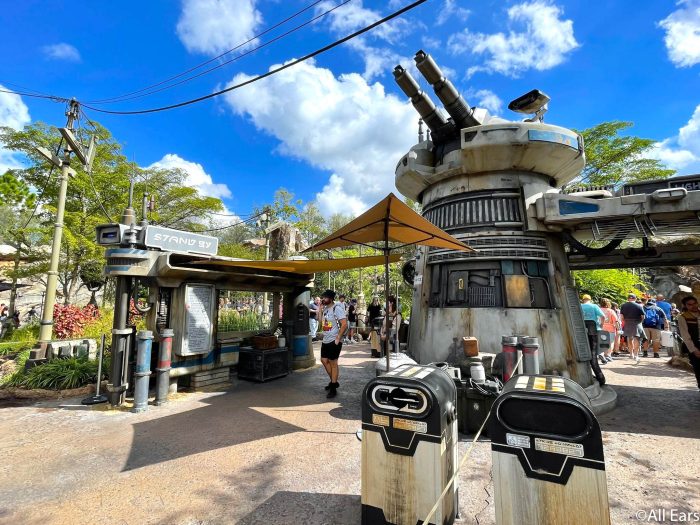 Make sure your info is all up-to-date, so it doesn't cause you any issues!
"Have your credit card info updated. Before the launch, the chat Cast Member told me I could use Apple Pay for things like Mobile Order. This is not the case — you can use a credit card saved on file, a Disney gift card you enter at point of purchase, or Visa Pay, which I tried once and it still asked me to verify info, so the saved credit card number was still the fastest. This is especially true for Individual Attraction Selections and Genie+ purchases, which in the case of IAS sometimes needs to be done in a timely manner." -Craig
Take Advantage of Other Features
There are more things you can use with your Genie+ options than just making Lightning Lane reservations!
"Use the predictive wait times! Even if you aren't using the itinerary or Genie+, you can see predictive wait times on each attraction page to help you inform your day." -Quincy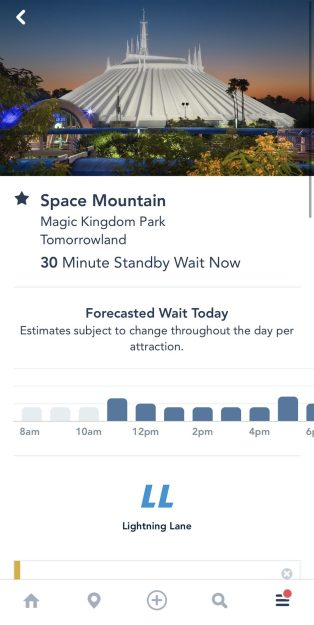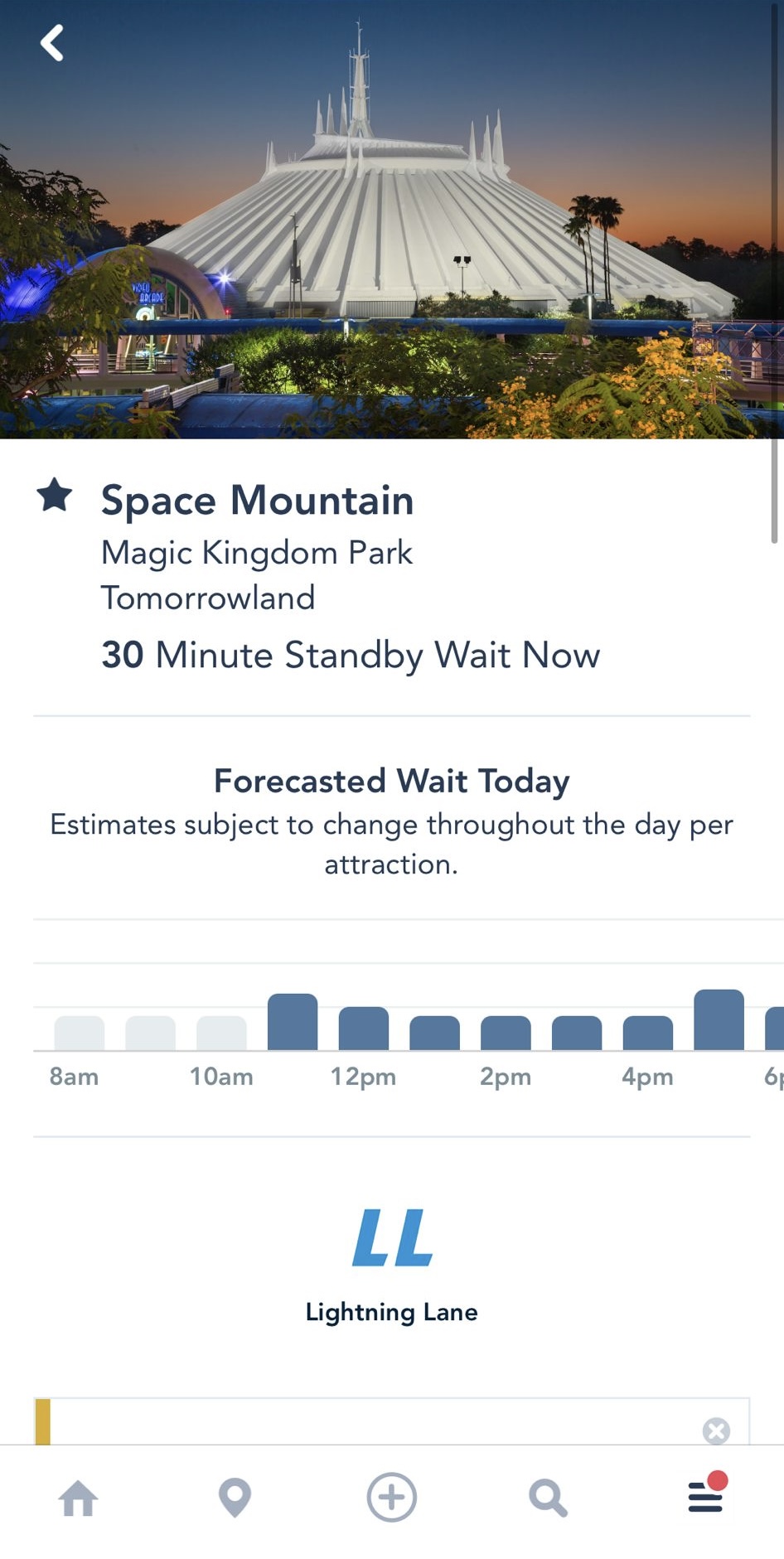 "If you pay for Genie+, you keep those AR PhotoPass filters for 45 days. They're super fun, so it's neat that you can continue to get some value out of the service after your park day." -Quincy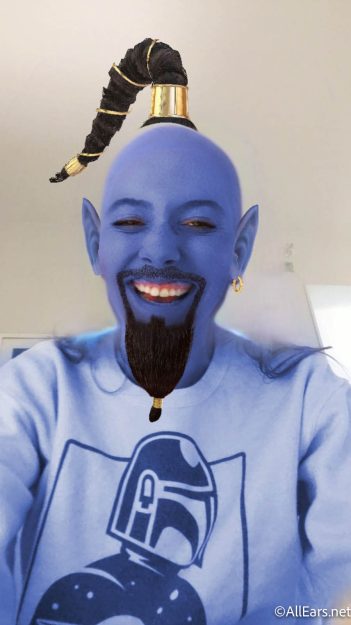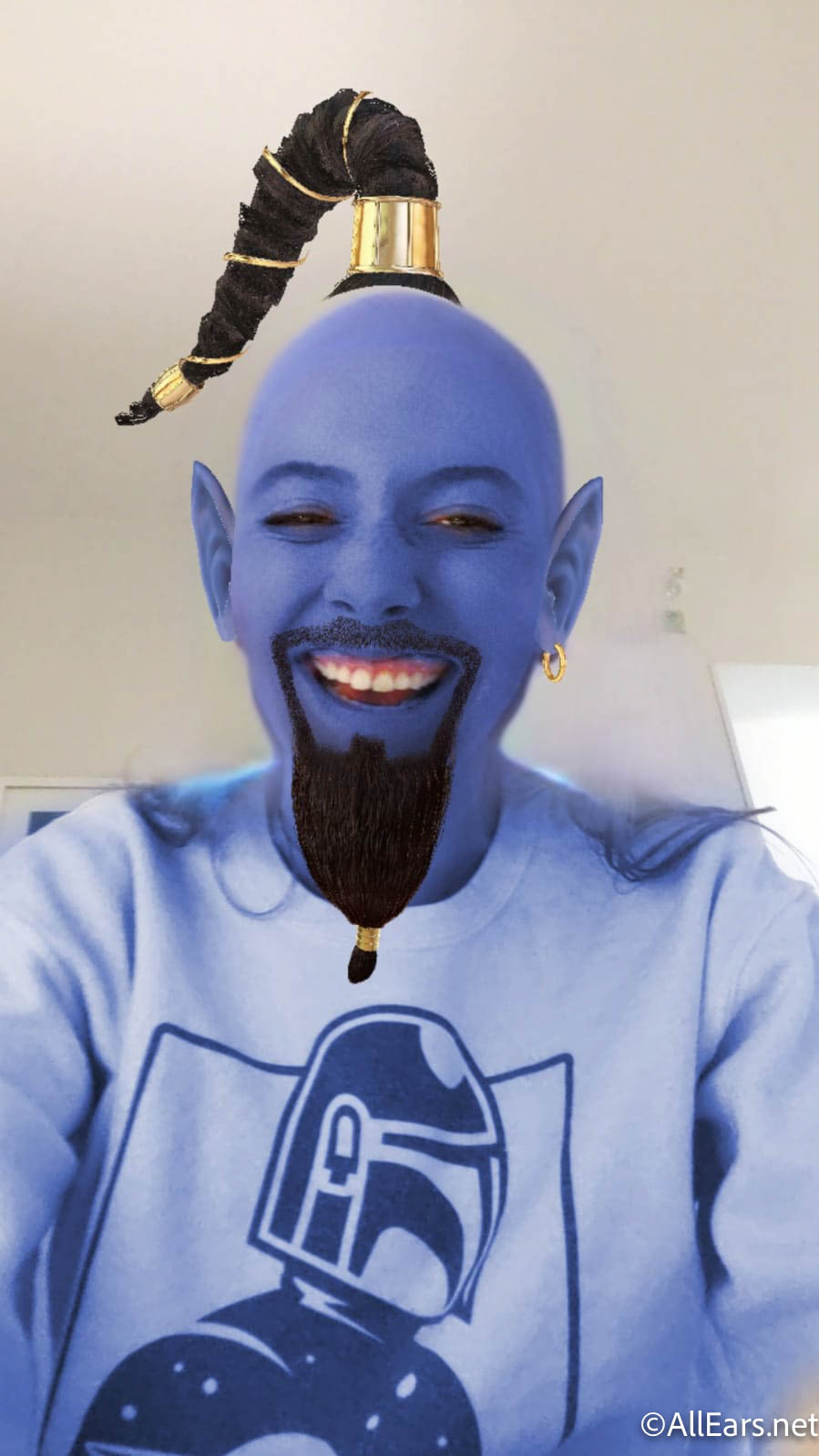 There you have it — those are all the tips from our Disney experts on using Genie+. Stay tuned to All Ears for more Disney news, info, and tips.
Are you a fan of Disney Genie+? Let us know in the comments!
Join the AllEars.net Newsletter to stay on top of ALL the breaking Disney News! You'll also get access to AllEars tips, reviews, trivia, and MORE! Click here to Subscribe!