There are a lot of decisions involved in a vacation to Walt Disney World. And, some of them are harder than others!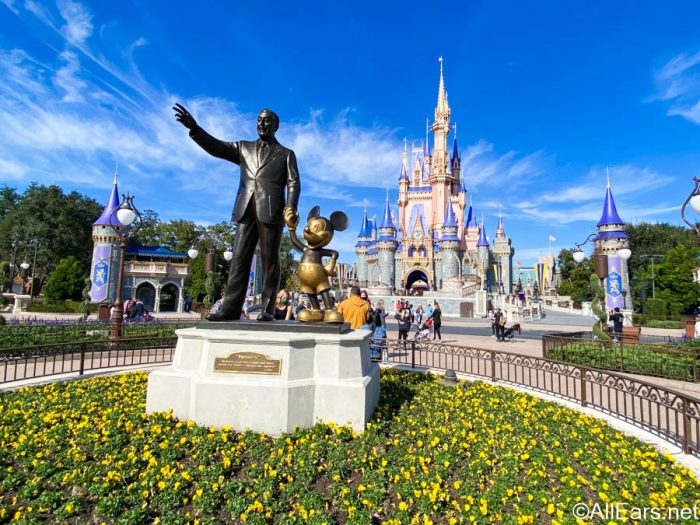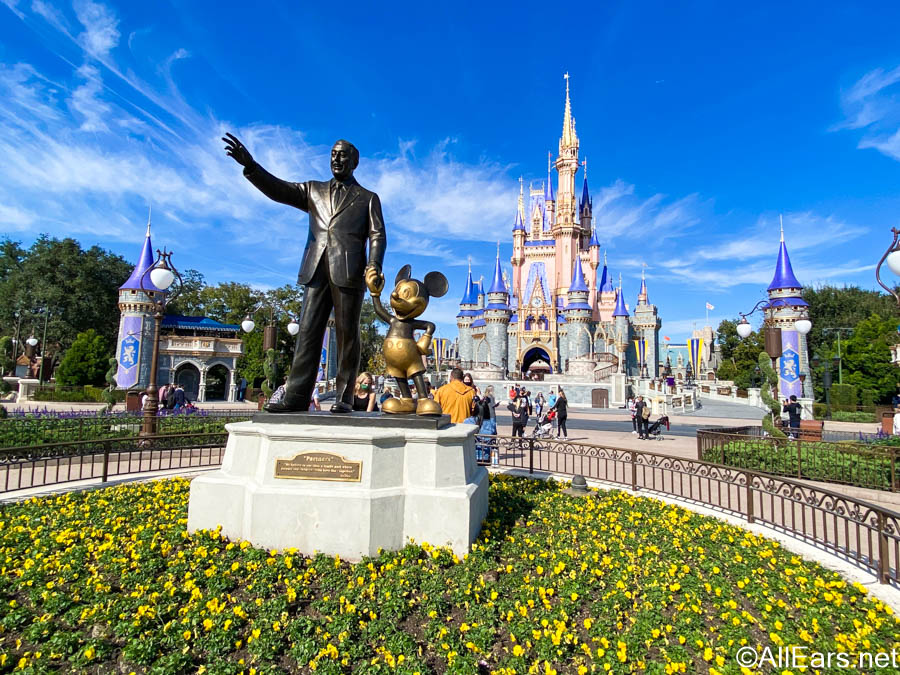 What shoes to wear, which parks to visit, and more — it's a lot to choose between! And, if you make the wrong choice, you can end up really paying for it. So, we're here to help you make sure you don't regret doing these eight things on your next Disney trip!
Wearing the Wrong Thing
One of the bigger mistakes that you can end up making when you're visiting Disney World involves what you choose to wear. Some people do a lot of outfit planning when they're packing for Disney and others throw whatever they grab first into their suitcase. But, both kinds of people can end up regretting their outfit choices.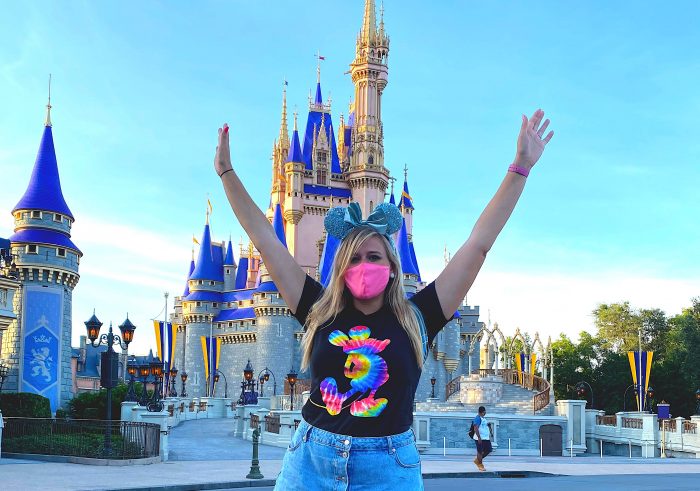 Many people think of Florida and think that it is always sunny and hot, but that's not always true. We've fallen victim to not checking the forecast before heading to Disney World in January and realizing that we only packed shorts but it's in the 50s. And, the opposite can go for super hot days in Florida.
Avoid the pain of wearing the wrong thing and check the weather forecast for Disney before you pack. You'll be happy you did!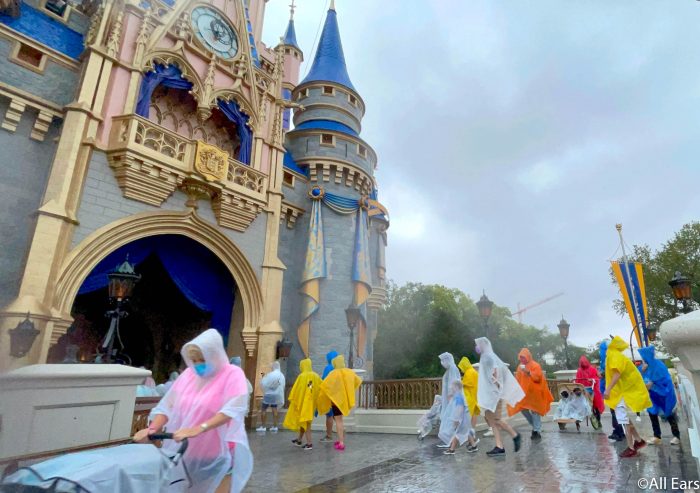 Another poor outfit choice we see at Disney World is wearing the wrong shoes. Disney World is a BIG place and you'll be logging a lot of steps through all four parks during your visit.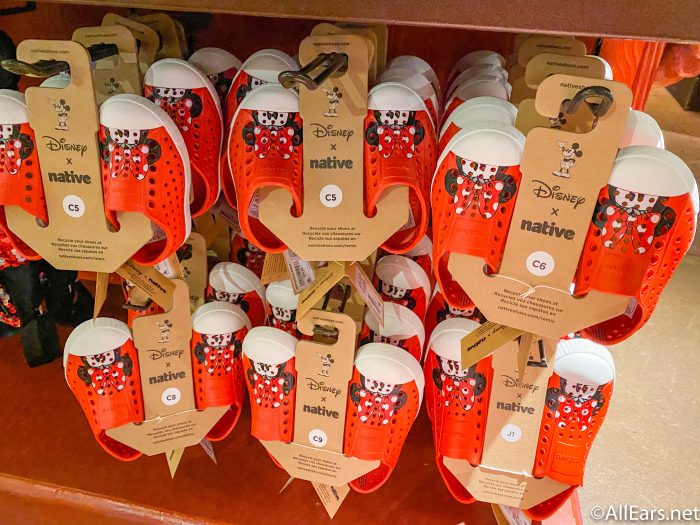 Some people swear by Crocs, some love Native shoes, and others just want a comfy pair of tennis shoes. But, no matter what, you'll want to be sure that you wear a pair of shoes that are going to keep your feet happy as you tackle Disney World.
Booking the Wrong Hotel
There are a lot of different priorities to consider when choosing where you will stay during your Disney World vacation. Do you want to stay on Disney property? What is your budget? How close do you want to be to the parks? Booking the wrong hotel can have a huge impact on your vacation!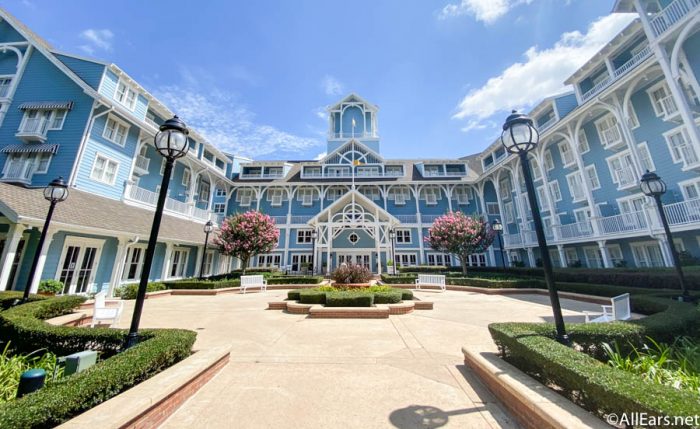 Do some research before you finalize your reservation. There are some Disney Resort hotels that are within walking distance to parks or have alternate transportation like the Disney Skyliner, monorail, or boats. You'll pay a little more per night for the convenience, but you'll be able to spend more time in the parks and less time on Disney transportation.
Another factor to consider is how close you want to be to each Disney park. If you're planning to spend most of your time at one or two parks, find a hotel that offers quick transportation to them. If you don't think this through, you could find yourself staying really close to a park that you only plan to visit once.
And, convenience aside, one thing that most people are completely forgetting to do when choosing their hotel is to look at the Disney refurbishment calendar. You could end up paying a lot of money for a Disney hotel stay just to find that the entire lobby is under construction or the pool is closed for refurbishment. Disney normally posts these updates to their website well in advance of the construction timeline, so be sure you're checking before you book your hotel stay!
Not Planning How You'll Tackle Park Days
It's also important to make choices about how you plan to tackle the Disney parks before you get to them. Otherwise, you can find yourself logging way more steps and wasting more time than you need to.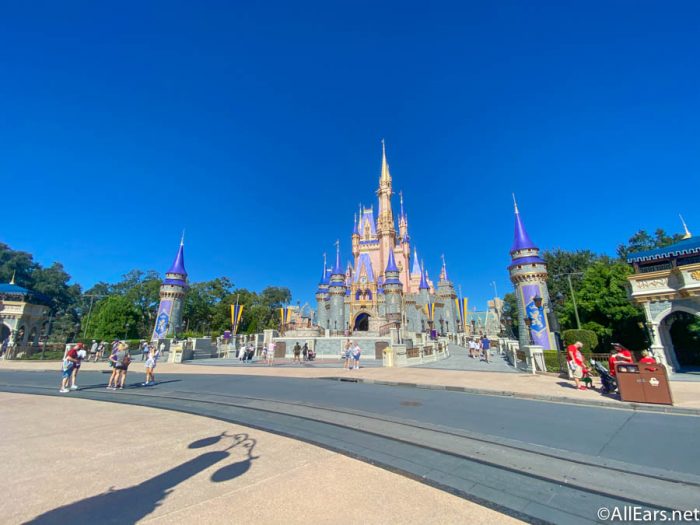 Many park-goers will choose to start their day bright and early and get to the park right at the time it opens. This can be a really great way to tackle a popular ride before the line gets long but, if you don't think ahead, you can end up choosing to head straight for a ride that doesn't normally have a long line during the day.
And, as we said before, the Disney Parks are pretty big, so you can end up zig-zagging your way through the park going from one end to the other and wasting a lot of time and energy if you don't think this one through. Before you head to the park, decide on the main attractions you'd like to hit and try to plan your walking route in a way that gets you around the park without having to backtrack.
Not Wearing Sunscreen
Another big mistake that Disney-goers make is not wearing sunscreen. Florida is sunny — and, even on a cloudy day, you can end up sunburnt. Because you'll be spending most of your day outside while you're visiting Disney World, sunscreen is a must if you don't want to discover some burns during your evening shower.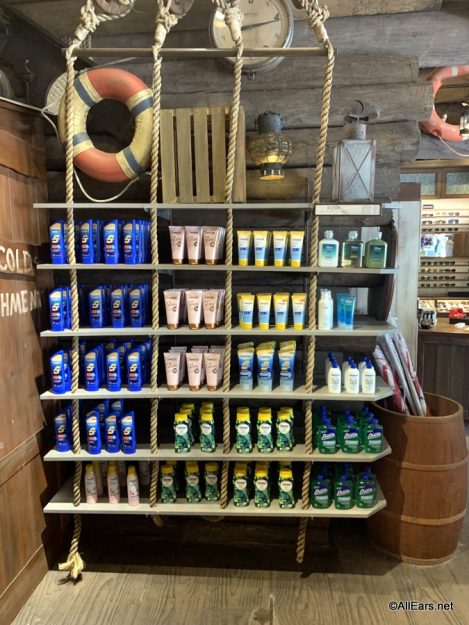 We suggest packing your own sunscreen so you have it with you when you arrive at Disney World. Disney does sell it, but the selection is pretty limited and it will cost you a pretty penny. Save yourself the sunburn and the money, and be sure you're prepared!
Not Bringing Rain Gear
Though Florida is known as the "sunshine state" it is no stranger to rain. And, usually, when it rains, it pours. You can find yourself really unhappy with yourself when the rain starts and you have to decide whether you'll suck it up and pay $9 for a Disney poncho.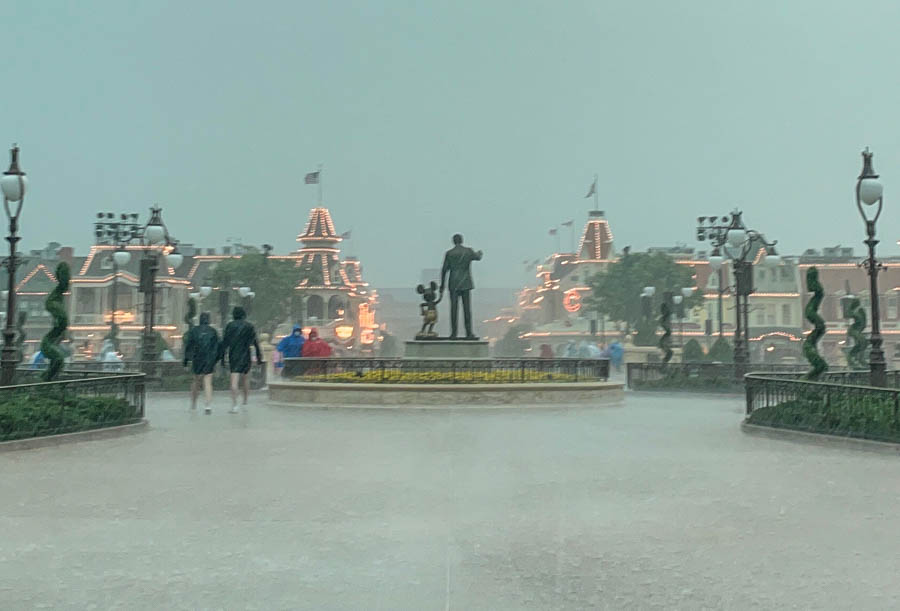 Save yourself the money and pack your own poncho and rain gear in your Disney bag before you head to the park. Even if the forecast doesn't include rain for the day, you'll thank yourself when a rainstorm comes by and you can capitalize on the shorter lines for attractions because you have rain gear!
Making Too Many Dining Reservations
Now, dining at Disney restaurants is certainly something to add to your Disney World itinerary, but a lot of people are booking way too many dining reservations for their trip. If you're booking a Table Service restaurant for every meal or even every day of your Disney trip, you can end up spending most of your time in restaurants instead of enjoying the parks.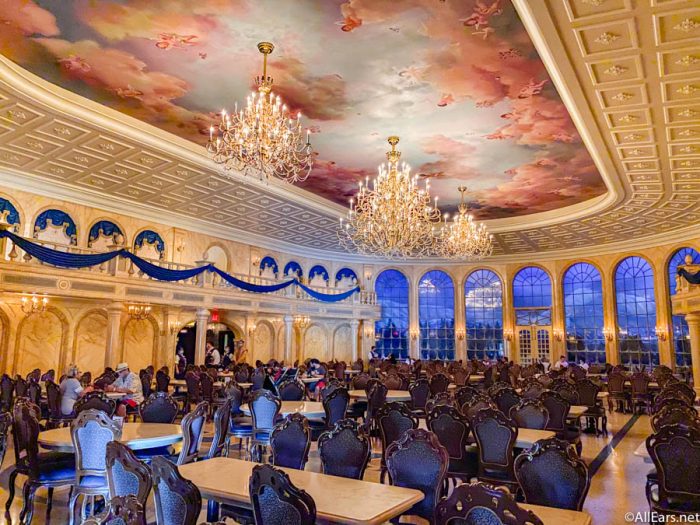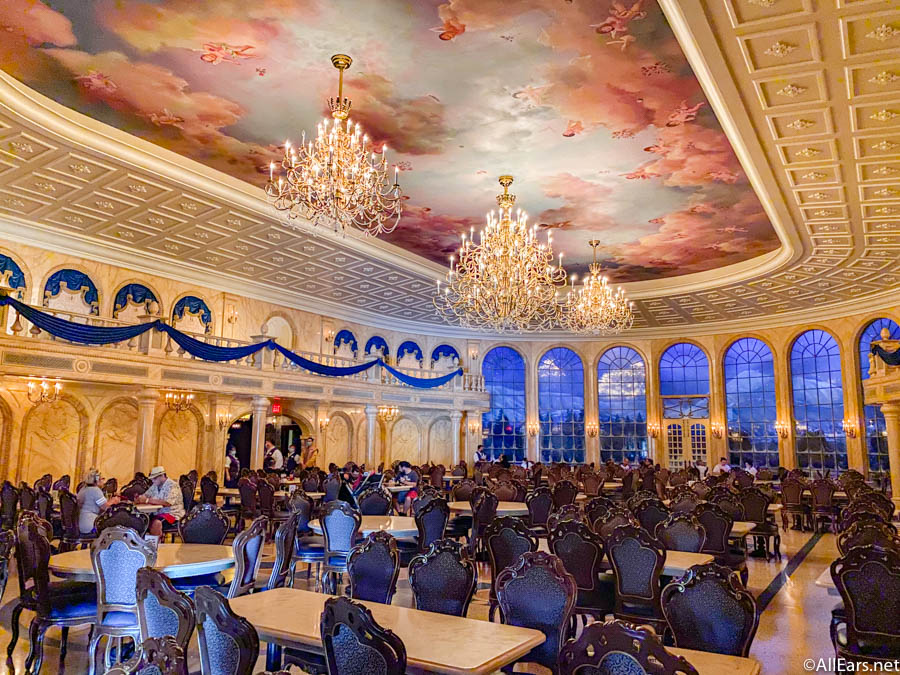 Plus, you'll want to consider whether you plan on doing any snacking around the Disney Parks. For instance, booking a dining reservation at an EPCOT restaurant can end in regret if you're planning to do a lot of eating during any of the EPCOT festivals.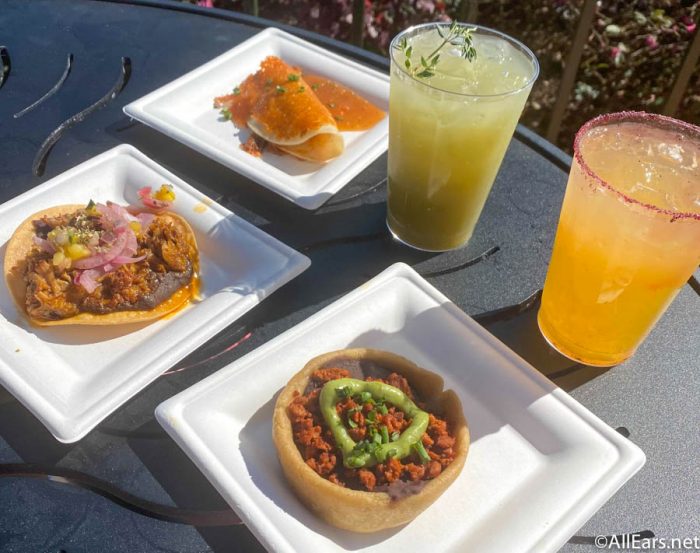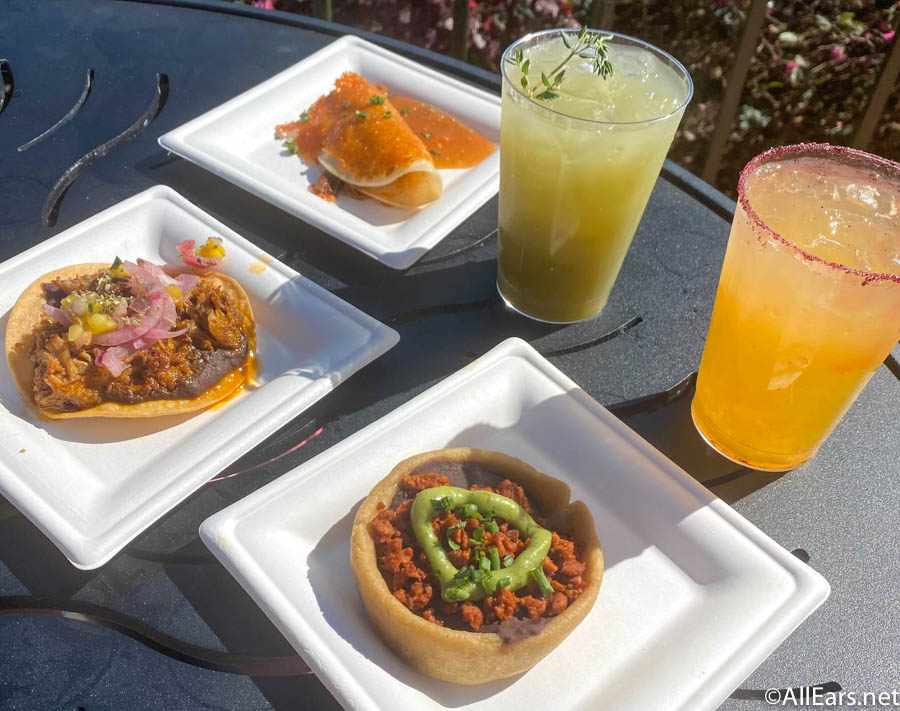 Choose a few Table Service restaurants that you really want to visit, and don't go overboard on booking dining reservations. There are still a lot of great things to eat outside of the sit-down restaurants!
Wasting Money on Water Bottles
Whether you're facing a hot day in the parks and need to hydrate or just grabbing some water with a meal, you can find yourself wasting a lot of money on water bottles if you're purchasing them in the parks.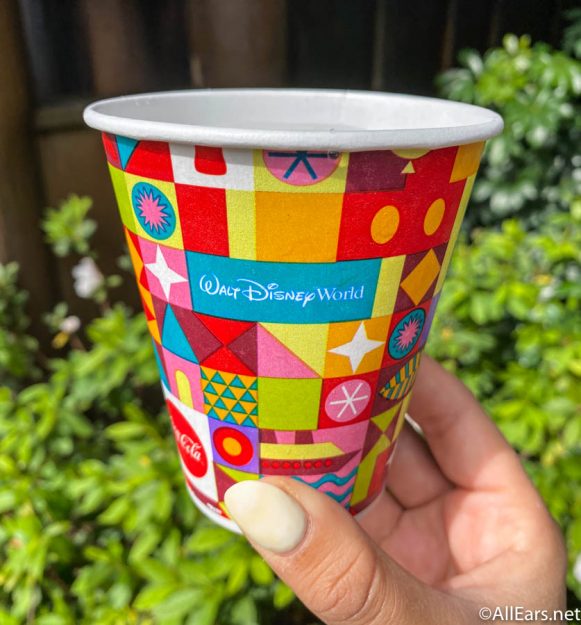 At Disney World, water bottles cost $3.50 a pop, and you can end up consuming a whole lot of it during your trip. But, luckily there is a way to avoid this cost — most Quick Service restaurants at Disney offer complimentary water cups. Ask for one (or two) when you're ordering your meal and you'll have a nice cold cup of water free of cost!
Spending All Your Time in the Parks
When you think about Disney World, you probably immediately think about the four theme parks, but there is a lot more to explore outside of the parks too! If you're packing your day full with activities in the parks then you're missing out on a big piece of Disney!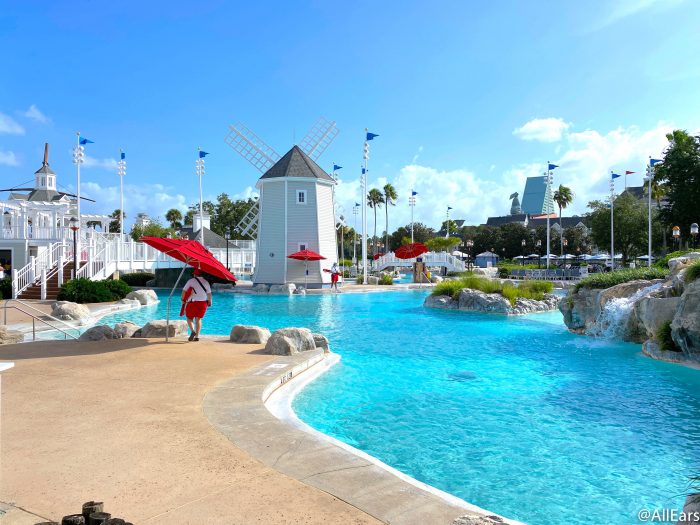 Plan some time to lounge at the hotel pool, explore hotel activities, visit Disney Springs, or try out one of Disney's mini-golf courses! There is even some great dinner shows at Disney's Polynesian Village Resort and Disney's Fort Wilderness Resort when they are available.
So, have you made any of these wrong choices during your visit to Disney World? We've been there too. But, keep these in mind when you're planning your next Disney vacation — you might find yourself having the best one yet!
Join the AllEars.net Newsletter to stay on top of ALL the breaking Disney News! You'll also get access to AllEars tips, reviews, trivia, and MORE! Click here to Subscribe!

Have you ever made a bad choice in Disney World? Let us know in the comments!