If you stay on-property at a Walt Disney World Resort hotel, you open yourself up to a plethora of complimentary transportation options. The Monorail and the Skyliner are two of these options. Each of these 'Resort lines' brings guests to various locations around the World.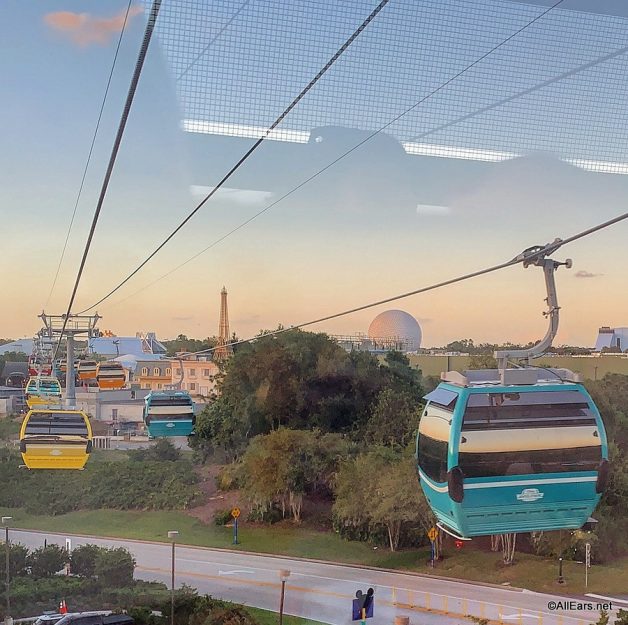 We weighed the pros and cons for each mode of transportation so we can discuss which line is superior — faster, more reliable, more convenient, etc.
Pros for Monorail
Access to Magic Kingdom & Epcot
The Monorail links three Resorts to Magic Kingdom and Epcot: Disney's Grand Floridian, Disney's Polynesian Village, and Disney's Contemporary. If you stay at one of these three Resorts, you have almost instant access to the Magic Kingdom!
Access to Fabulous Resorts
 Likewise, if you are spending the day at Magic Kingdom, and you want to take a break, you can easily hop on the Monorail to visit one of those three Resorts. The Monorail makes it super convenient to grab lunch or dinner at a perhaps quieter dining location than inside the Park (not to mention some of the most Deluxe dining experiences on property!). During the holiday season, you can also take the monorail to the different Resorts to see their incredible seasonal decorations.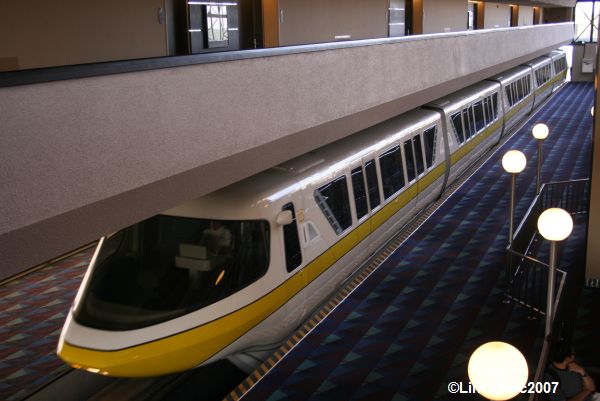 Iconic Transportation
 Finally, the Monorail is perhaps the most iconic mode of transportation there is at Disney World. It's almost like a rite of passage to take that first trip around Seven Seas Lagoon, and nothing can top that phrase we all know and love: "Please stand clear of the doors! ¡Por favor manténgase alejado de las puertas!"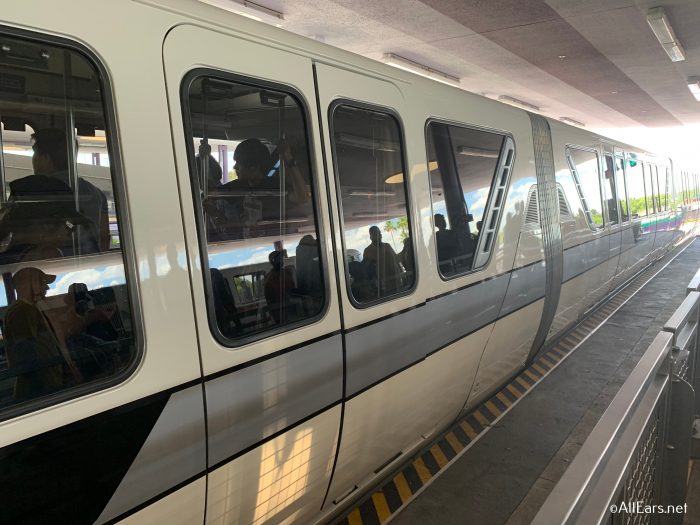 Cons for Monorail
Signs of Aging
It's fairly well-known that the Monorails show signs of aging and that malfunctions are more common; in fact it is almost expected to experience some downtime every day when it comes to the Monorail. This can create an unreliable mode of transportation and cause delays in getting where you need to go.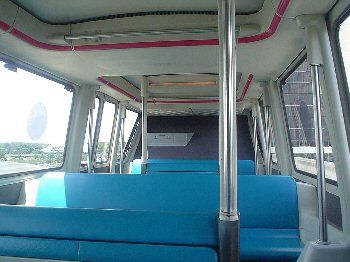 You Need to Wait 
The Monorail has multiple stops on its various lines, and the constant stop and go means that you need to wait for a Monorail to arrive before you can be on your way to your final destination. With the malfunctions mentioned above, that can create an even longer wait time.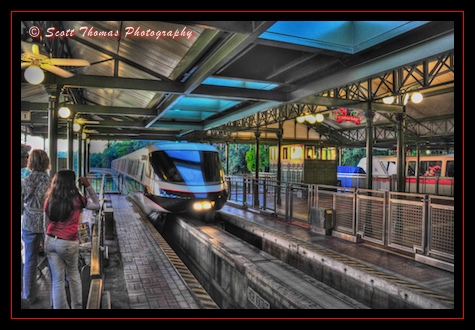 Security and Lines 
And on top of that, the lines to access the Monorails can be very congested at certain times of the day. If you are staying at one of the three Monorail Resorts, you need to anticipate extra time to get to Magic Kingdom or Epcot in the mornings, for example. Each Resort has its own security checkpoint before boarding the Monorail, which can make those lines even longer.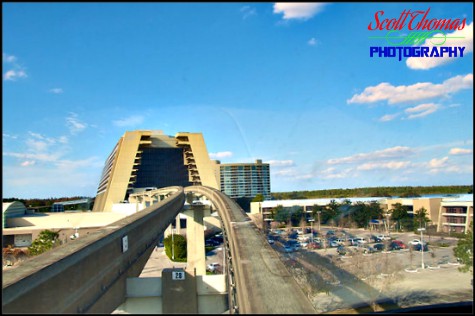 Pros for Skyliner
Access to Epcot & Hollywood Studios 
The Skyliner is Disney World's newest transportation system. It links four Resorts to Epcot and Hollywood Studios: Disney's Riviera Resort, Caribbean Beach Resort, Pop Century, and Art of Animation. In fact, Skyliner connects even more Resorts if you consider Yacht & Beach Club, Boardwalk, the Swan, and the Dolphin, which are walking distance from the Epcot station at International Gateway. The Skyliner has made it easier than ever for these Resorts to not rely on the buses to get to two out of four parks.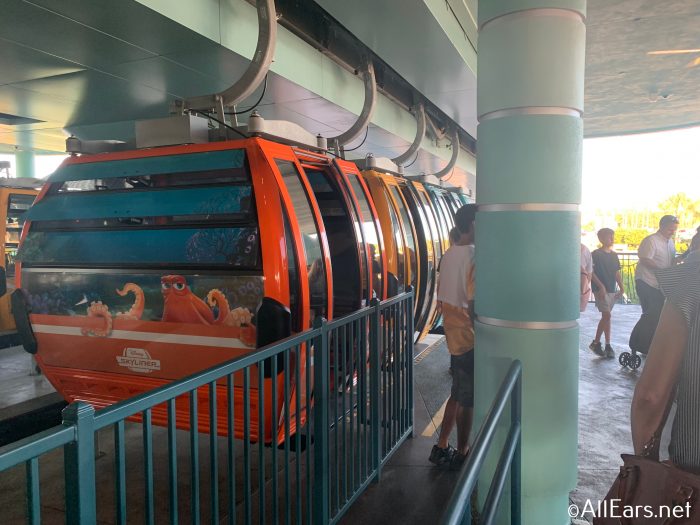 Convenient and Reliable Load & Unload Process
The Skyliner has an extremely convenient load and unload process. Since the gondolas move continuously, there is no waiting necessary for one to arrive. Simply wait in line (of which there haven't been many reported thus far), hop on, and you're off! Wheelchair, ECV, and stroller users can also board on a separate line that stops and then have their cabin added to the continuously-moving line.
New, Clean, and Smooth
Since the Skyliner recently opened, the gondolas are new and clean and ride smoothly. The gondolas carry a maximum of ten guests, but more often than not, you will not need to share with too many extra people (unlike the Monorails which can often be crammed to capacity). Overall, the ride is much more pleasant, given that everything operates correctly.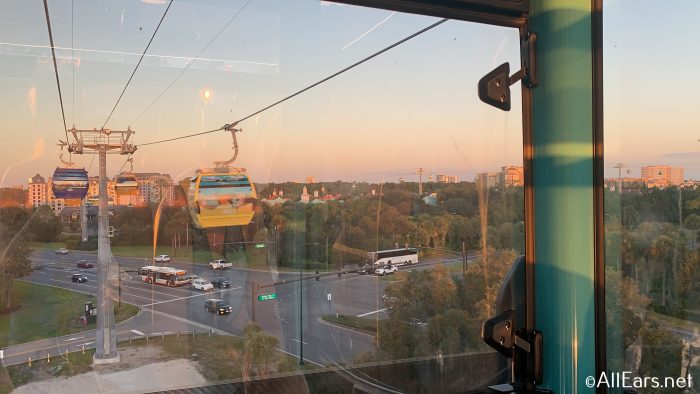 Cons for Skyliner
It Might Have Opened Prematurely
Many guests still hold a healthy dose of skepticism surrounding Disney's 'readiness' after the infamous Skyliner crash shortly after opening day. The incident left many wondering how safe and reliable these gondolas truly are. It's important to note that since the incident, no other serious reports have come out of the Skyliner malfunctioning.
No Air Conditioning
While the gondola system is designed to move continuously, moments do occur when motion needs to stop. When that happens, there is no system in place to cool the units in the Florida heat. This can cause extreme discomfort when you wait for motion to resume.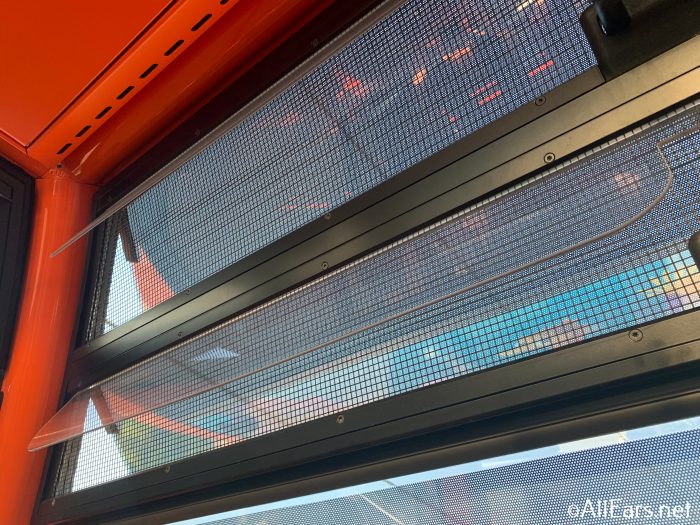 Views Aren't Always Magical
The Skyliner offers a unique point of view of the World whizzing by beneath it. The 'wrapped' gondolas with the Disney characters on the exterior, however, are more difficult for guests to see out of due to the wraps obscuring the windows. This is a minor con, but if you expect picturesque views of the Resort, you might be disappointed if you sit in a wrapped gondola.
Conclusion
The superior transportation method will largely depend on what your needs are and is based on where you are staying on property and where you're going.  The Skyliner won't really do you any good if you're trying to get to Magic Kingdom, and likewise the Monorail won't get you to Hollywood Studios.
That said, each mode of transportation has other clear advantages over the other. The Skyliner is brand new and has a much easier load/unload process. The continuous boarding means you never have to wait for your ride to arrive.  The Monorail is a classic Disney World staple that must be experienced at least once if you've never been on.  Plus the Monorail takes you to some of Disney World's most iconic Resorts with stellar dining options (plus it's air conditioned — major points for air conditioning).
We want to hear from you! Which transportation method do you prefer: the Monorail or the Skyliner?
Join the AllEars.net Newsletter to stay on top of ALL the breaking Disney News! You'll also get access to AllEars tips, reviews, trivia, and MORE! Click here to Subscribe!