Can you believe we're already halfway through April?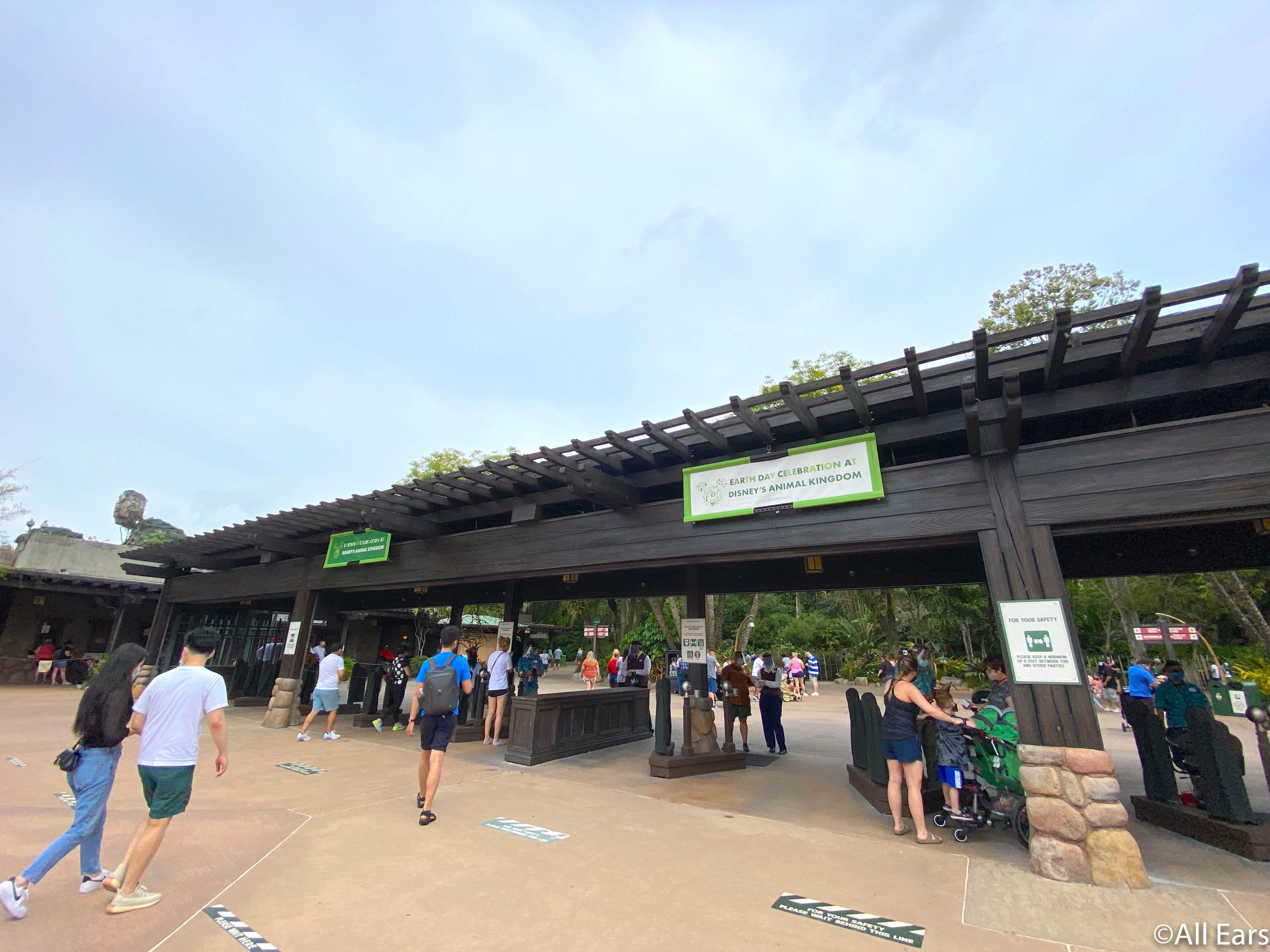 Now we have yet another celebration happening in Disney World as Earth Day rolls around this week in Disney's Animal Kingdom. If you're in the park this week, there's an extra special surprise you don't want to miss!
We heard Phil Collins' soundtrack in the distance, so we raced over to the waterway just in time to see two rare characters having a blast on their flotilla! Just before Earth Day swings around, Koda and Kenai from Brother Bear are living it up in Disney's Animal Kingdom!
Koda presented his best friend to all the guests standing by…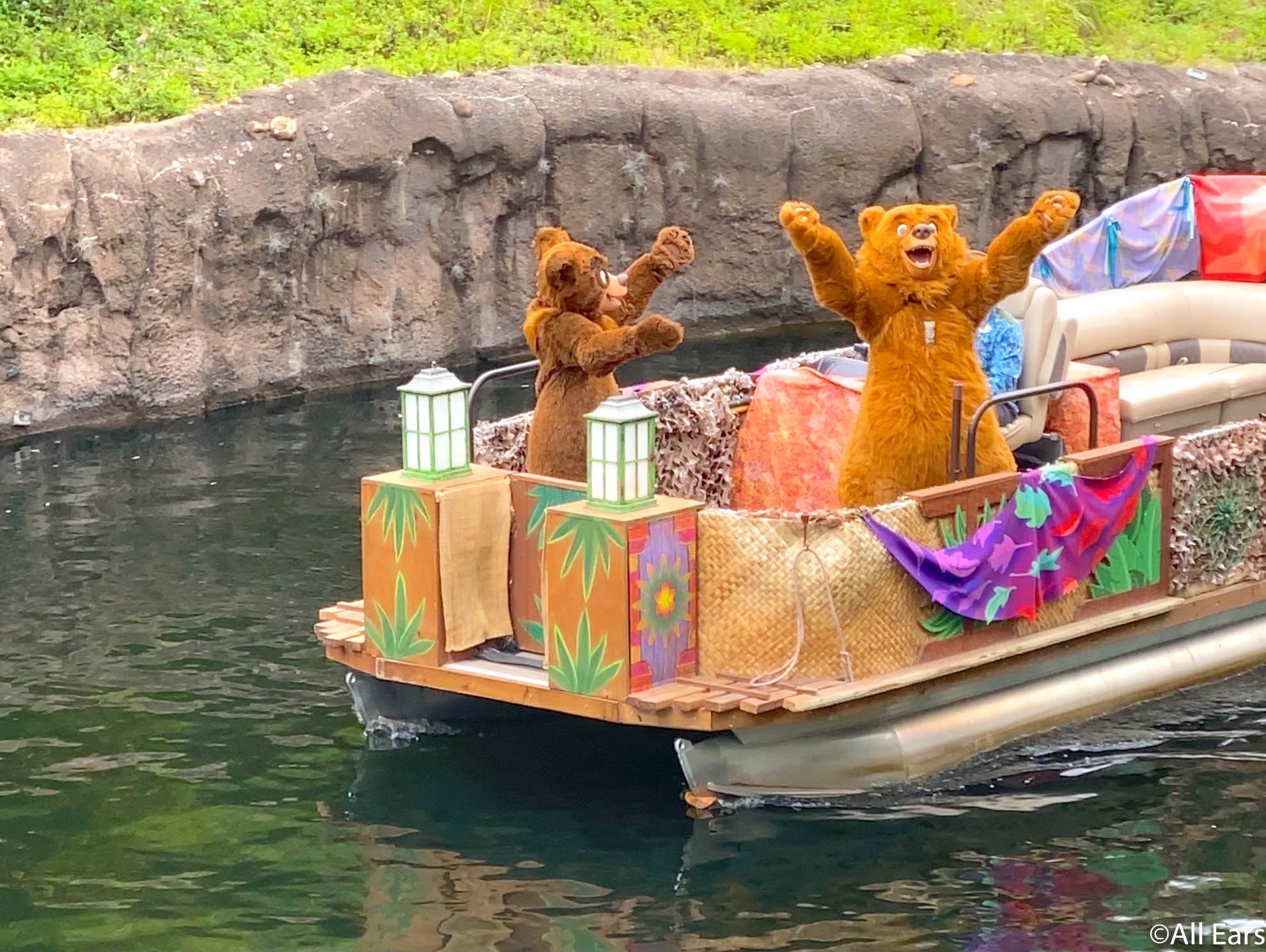 …while Kenai did the same, showing everyone that family can be whatever you make it.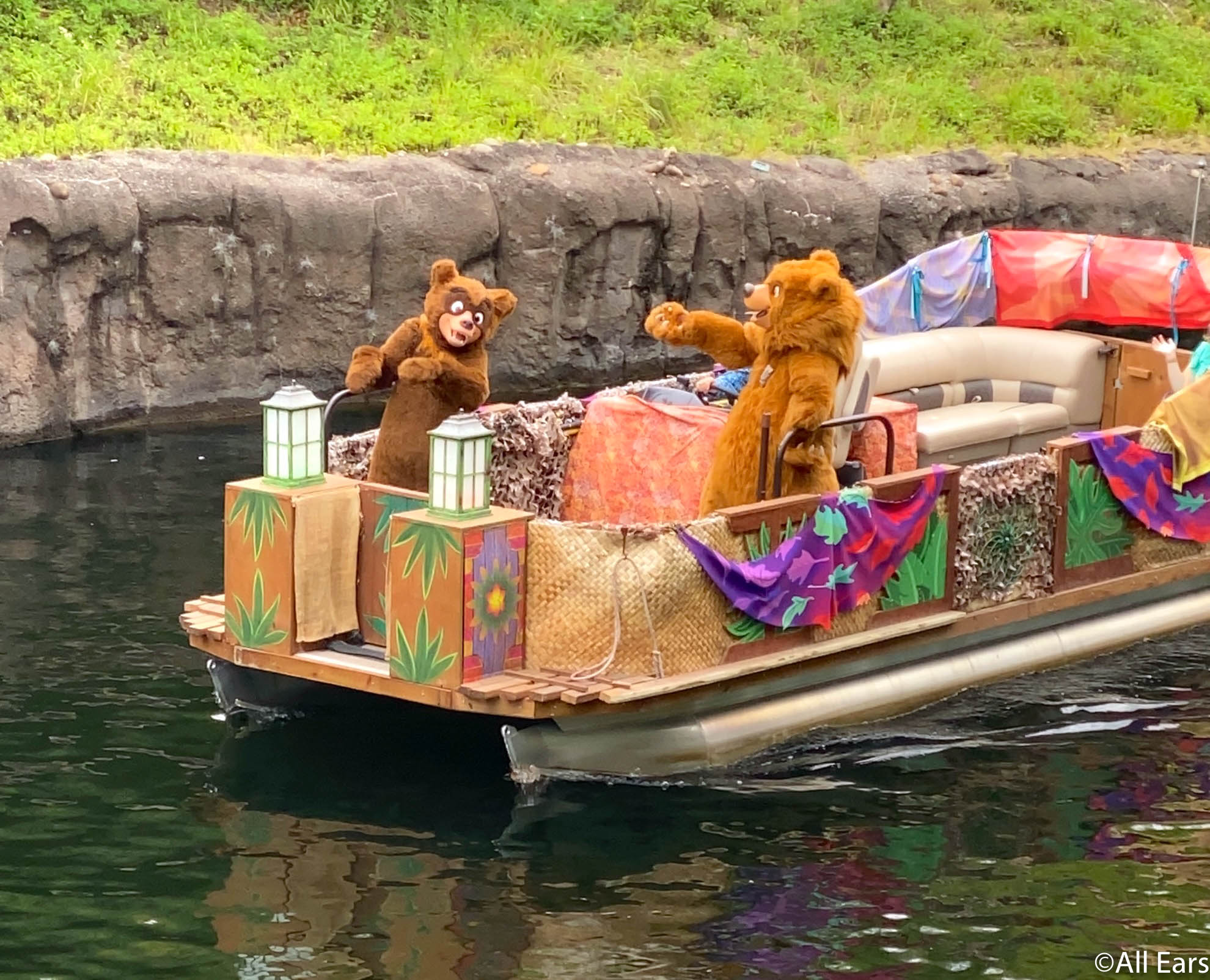 Then, off they were on their next great adventure through the parks! Tell everybody they're on their way!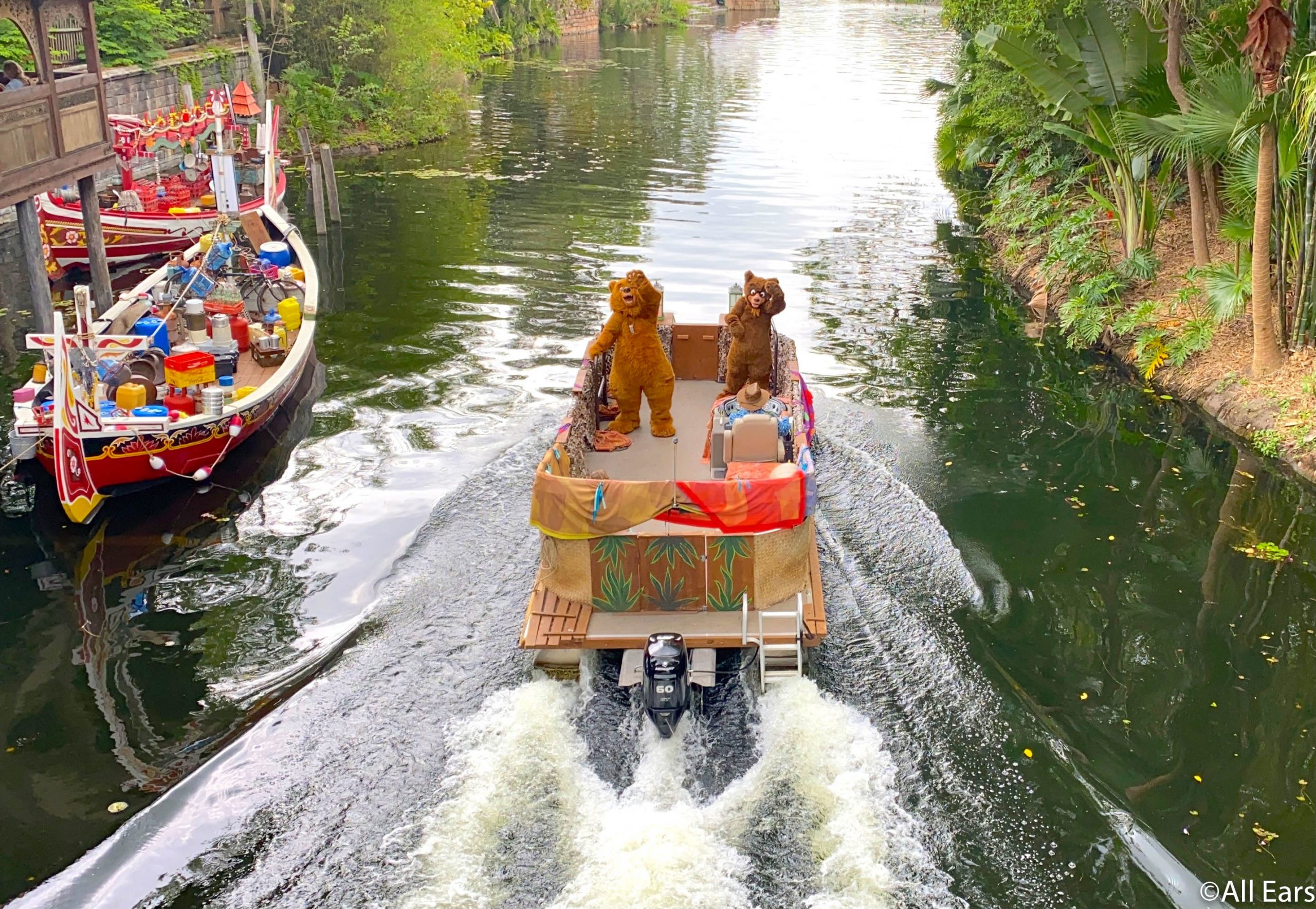 Speaking of adventures, there was a Wilderness Explorer just around the corner from Kenai and Koda! Russell from Up was greeting everyone with his big smile and AWESOME sash of badges.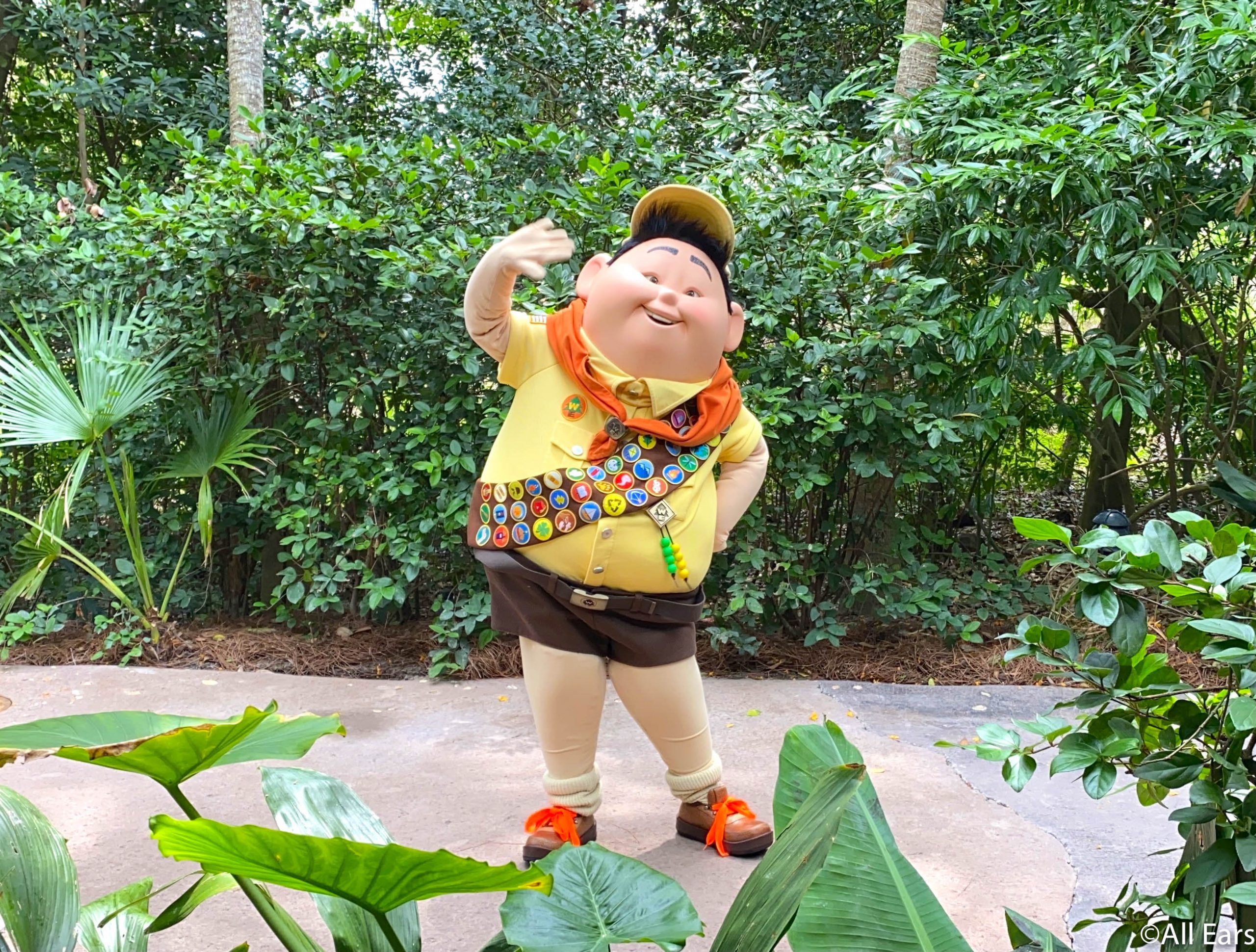 He even showed us his badges (with great pride of course).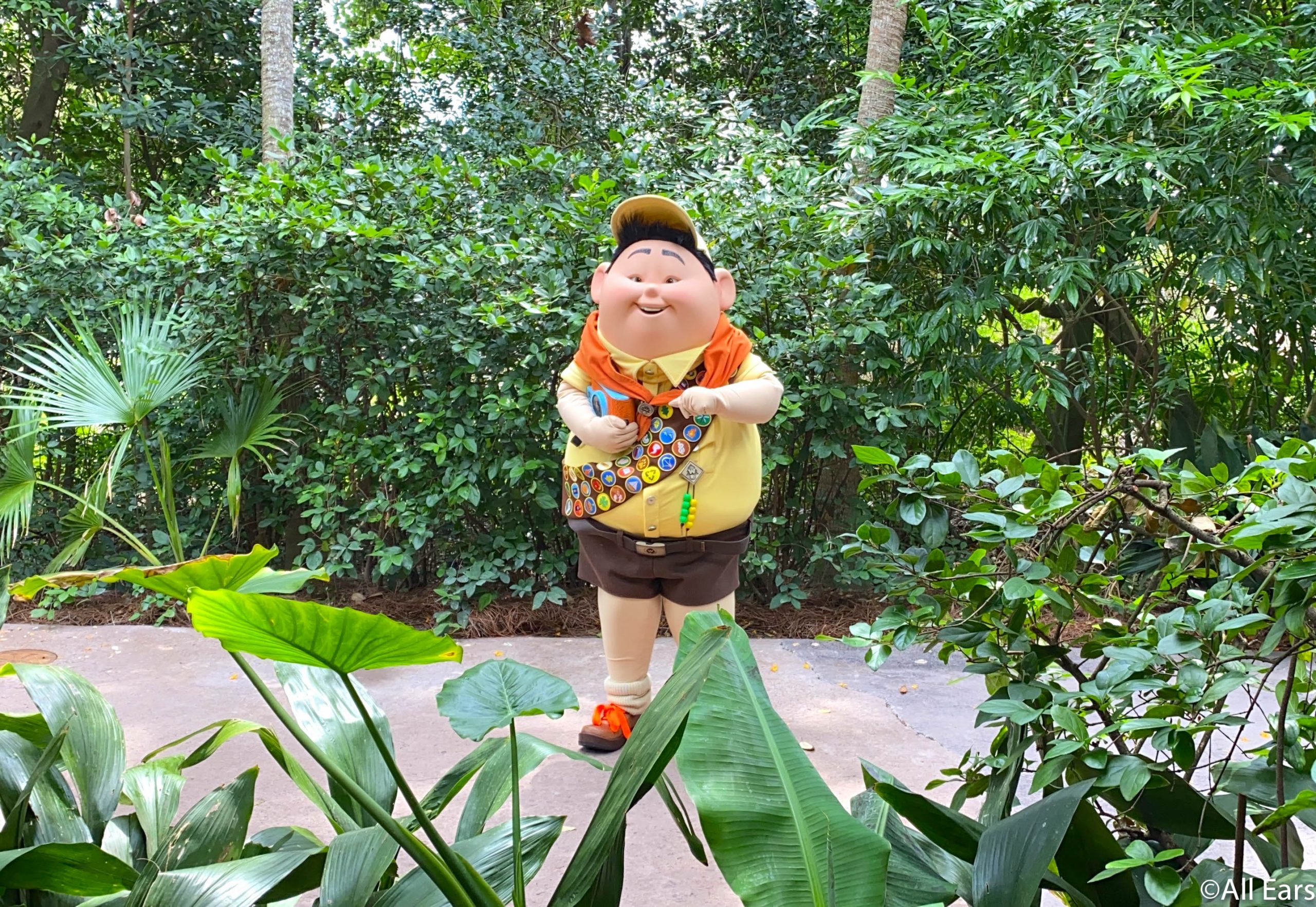 Then, he suggested that we take a selfie, using his new camera. Of course, we had to say yes before we took a selfie with our phone cameras too!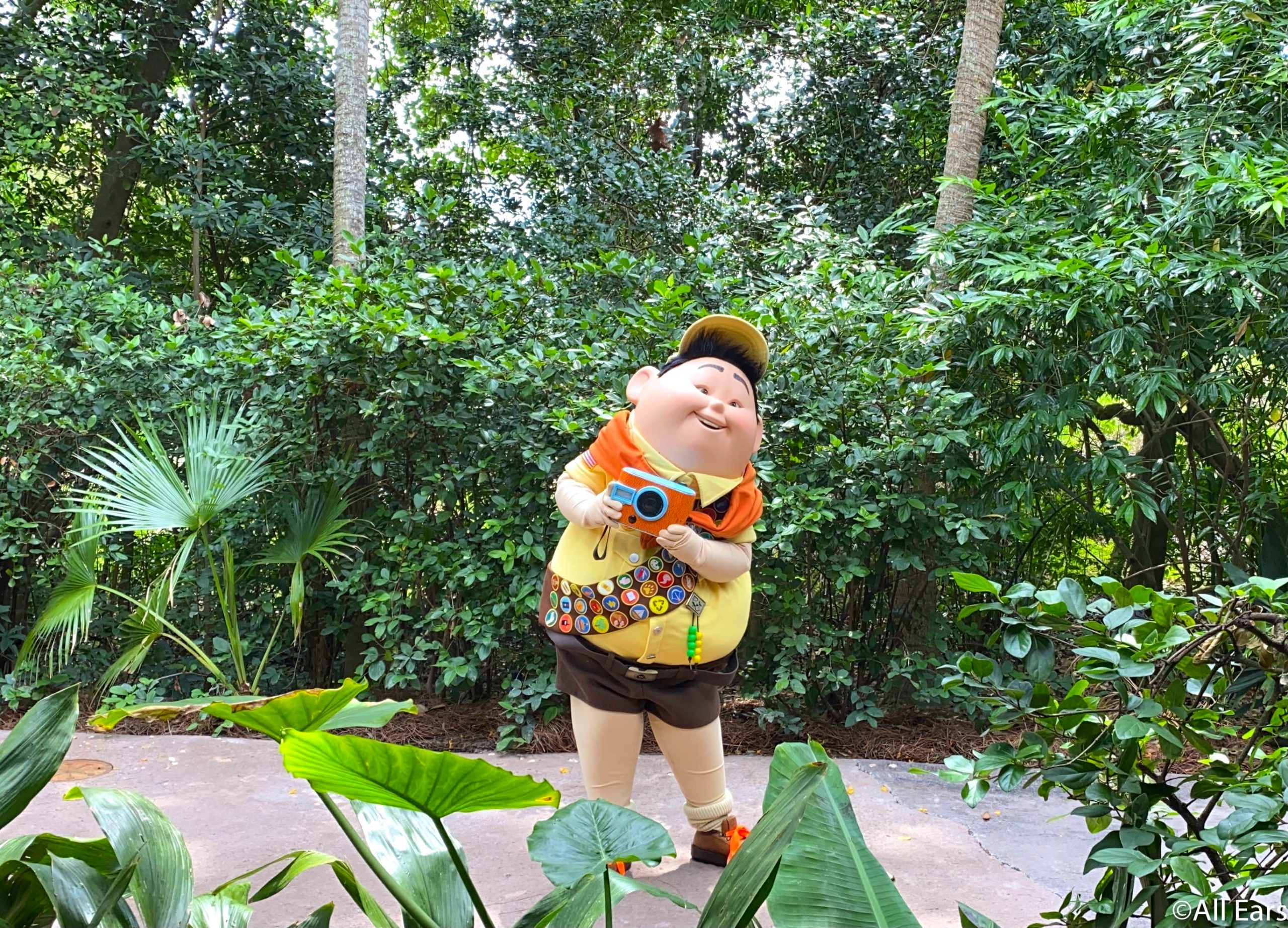 These characters will likely be sticking around this week during the Earth Day celebrations (April 18th – April 24th), so keep an eye out! We'll be on the lookout for more exclusive characters heading into Disney World soon! In the meantime, stay tuned to AllEars for the latest Disney news and entertainment!
What rare characters would you love to see in Disney World? Let us know in the comments below!