Finishing up with my favorite Walt Disney World Themepark photos with the Magic Kingdom.
As I mentioned a couple of weeks back, I enjoy interacting and photographing the Streetmosphere actors at WDW. In the mornings on Main Street USA, you run into a set of characters from America's past. My favorite was the Suffragette who always had a smile for me as she pushed for the Women's Vote.
She also gave me an excuse to use one of my favorite tips for daylight photography at Walt Disney World: Learn to  use Fill Flash.
Well, you just knew Cinderella Castle would make an appearance as one of my favorites. Wishes was the nightly fireworks show in the Magic Kingdom for years. I learned how to properly photograph fireworks over many viewings of Wishes. Here is my favorite showing all the people enjoying it with me.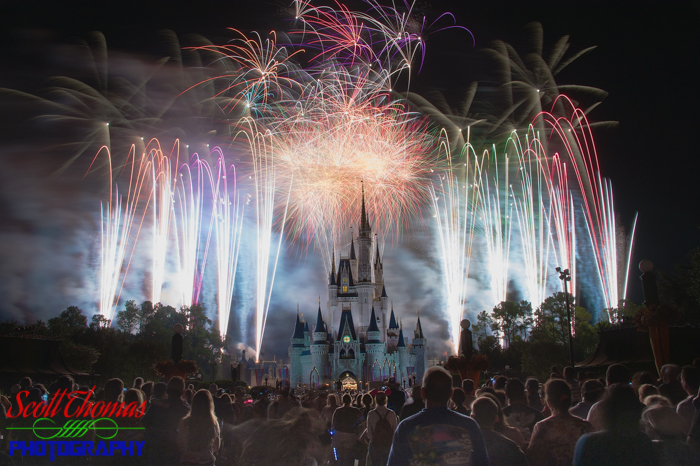 When the fireworks shows return to Walt Disney World, you can bet I will be there to welcome them.