We might be obsessed with Butterbeer and Brookies, but Universal Orlando doesn't just have fantastic eats inside its parks.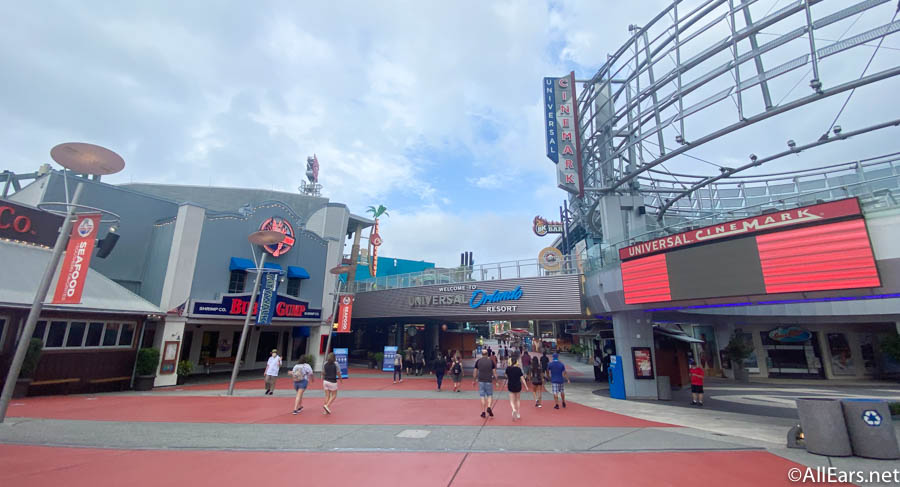 As a matter of fact, you don't even have to go inside Universal Studios Florida or Universal's Islands of Adventure for a fantastic meal! Universal CityWalk is FILLED with with some of the best Quick Service and Table Service restaurants that will make each meal of the day something special.
And we hope you're ready for a day-long feast because we've got a look at what you should eat for every meal and snack of the day when you're visiting Universal CityWalk.
Breakfast
Voodoo Donut
If you haven't had a Voodoo donut, you're missing out on some of the BEST morning treats you've ever had. Each of the bakery's donuts have unique flavors and decorations that combine fan-favorite candies, pop culture, a bit of Voodoo magic, and more to create some of the best donuts we've ever eaten!
The menu consists of raised yeast donuts, cake donuts, and specialty donuts that will make you want to have a whole box to yourself!
Starbucks
While you can pick up coffee at Voodoo Donut to go along with your meal, there is also a Starbucks close by on Universal CityWalk. That means you can grab your favorite customized drink to go along with your incredible donuts to start the day!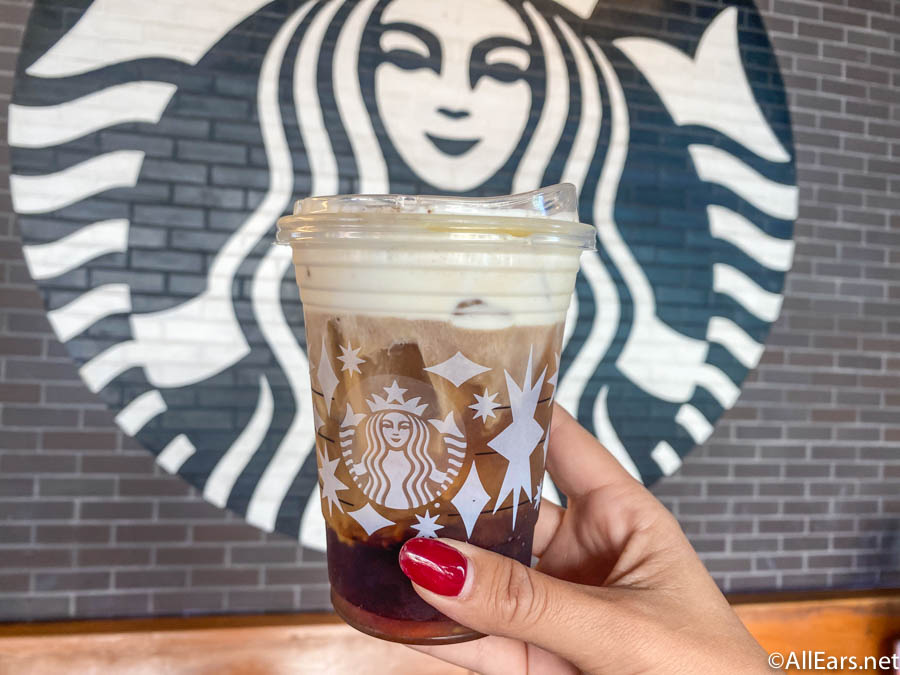 Cold brew and donuts sounds like the PERFECT breakfast combo to us!
Mid-Morning Snack
Menchie's Frozen Yogurt
There's nothing more refreshing than a cold, sweet treat on a sunny day! And Menchie's Frozen Yogurt is a chill spot to stop by with all sorts of flavors on the menu, ranging from fruity to sweet. Plus, there are even low carb and vegan options so you can accommodate everyone in your party!
Cold Stone Creamery
If what you're really craving is some ice cream, you can can order cups, cones, and even sundaes at Cold Stone Creamery! Oh, and you can also add ALL the toppings you can dream of to your mid-afternoon snack like cookies, candies, syrups, and all sorts of other goodies.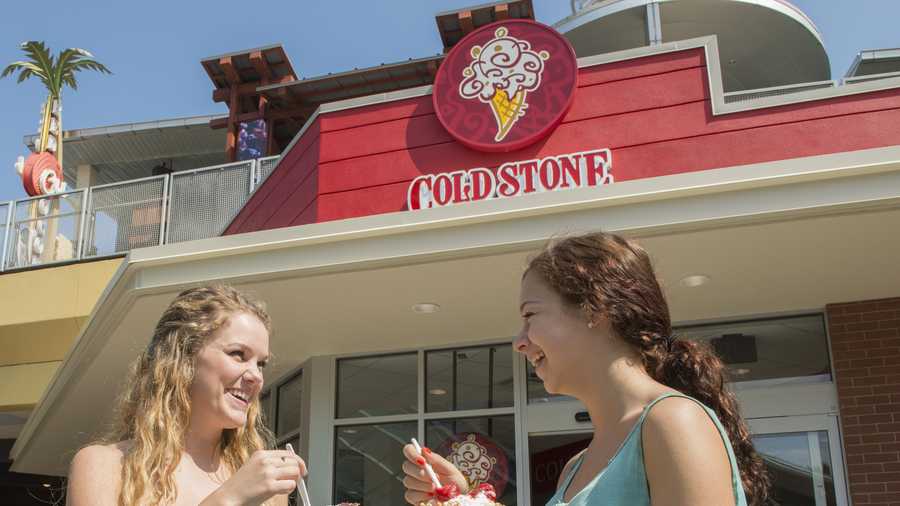 Lunch
Antojitos Authentic Mexican Food
Craving some Mexican food? Head over to none other than Antojitos Authentic Mexican Food for a fun atmosphere and even better food! The vibrant restaurant will make you want to party with your friends and family with decorations like birdcage booth tables!
Antojitos has a mix of fantastic Mexican cuisine and drinks, and we especially love the nachos topped with all the fixings (with the options of chicken or beef, too)!
Red Oven Pizza Bakery
If you're looking for a great slice of pizza, Red Oven Pizza Bakery has both Table Service and Quick Service options if you want to sit down or grab something to go. The stone-lined oven bakes the pizzas at 900 degrees, which you actually get to watch while you wait for your meal!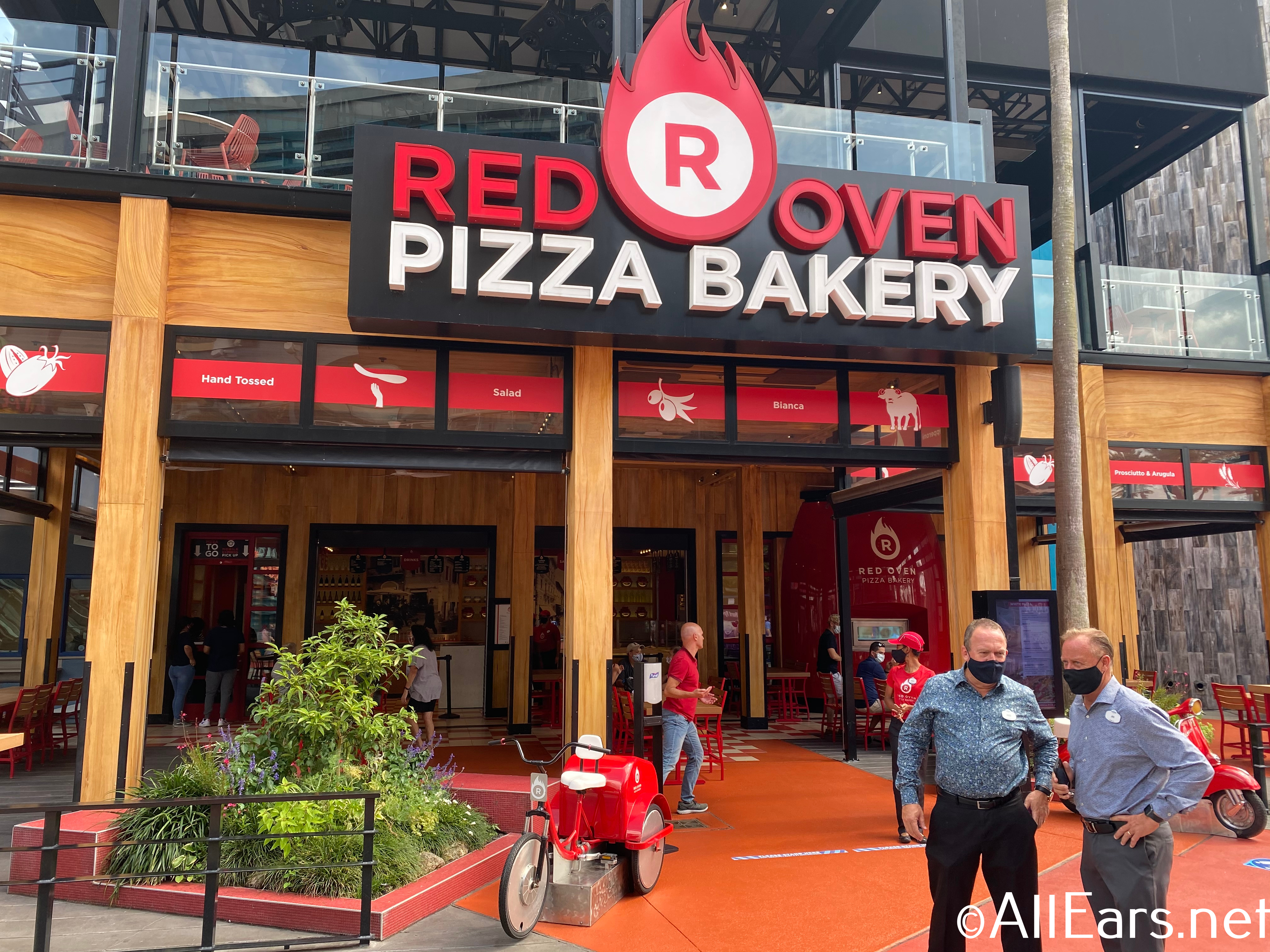 Breadbox Handcrafted Sandwiches
Although we love to indulge in Iots of carbs, Breadbox Handcrafted Sandwiches is a Quick Service option that's a little more on the healthier side. The menu has an array of sandwiches, melts, soups, and salads that will satisfy your whole family.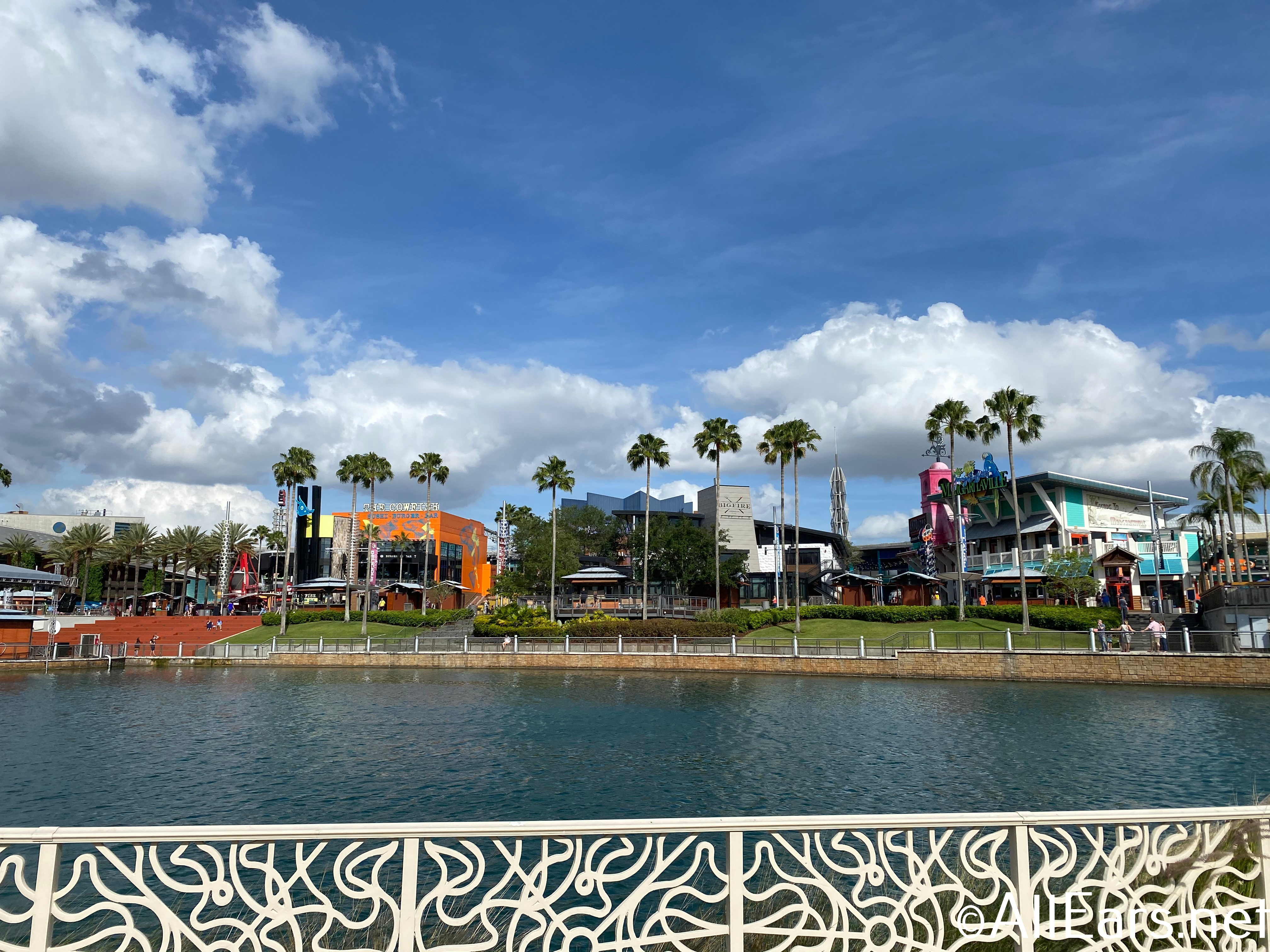 Of course, we can't pass up their Vanilla Sky or Chocolate Hazelnut Shakes to go along with our meal when we're there, though. 😉
Afternoon Snack
Hard Rock Cafe
Rock out while you get your snack on with the great atmosphere at Hard Rock Cafe! As you eat, you'll be surrounded by rock 'n' roll memorabilia with all your favorite hits playing over the speakers.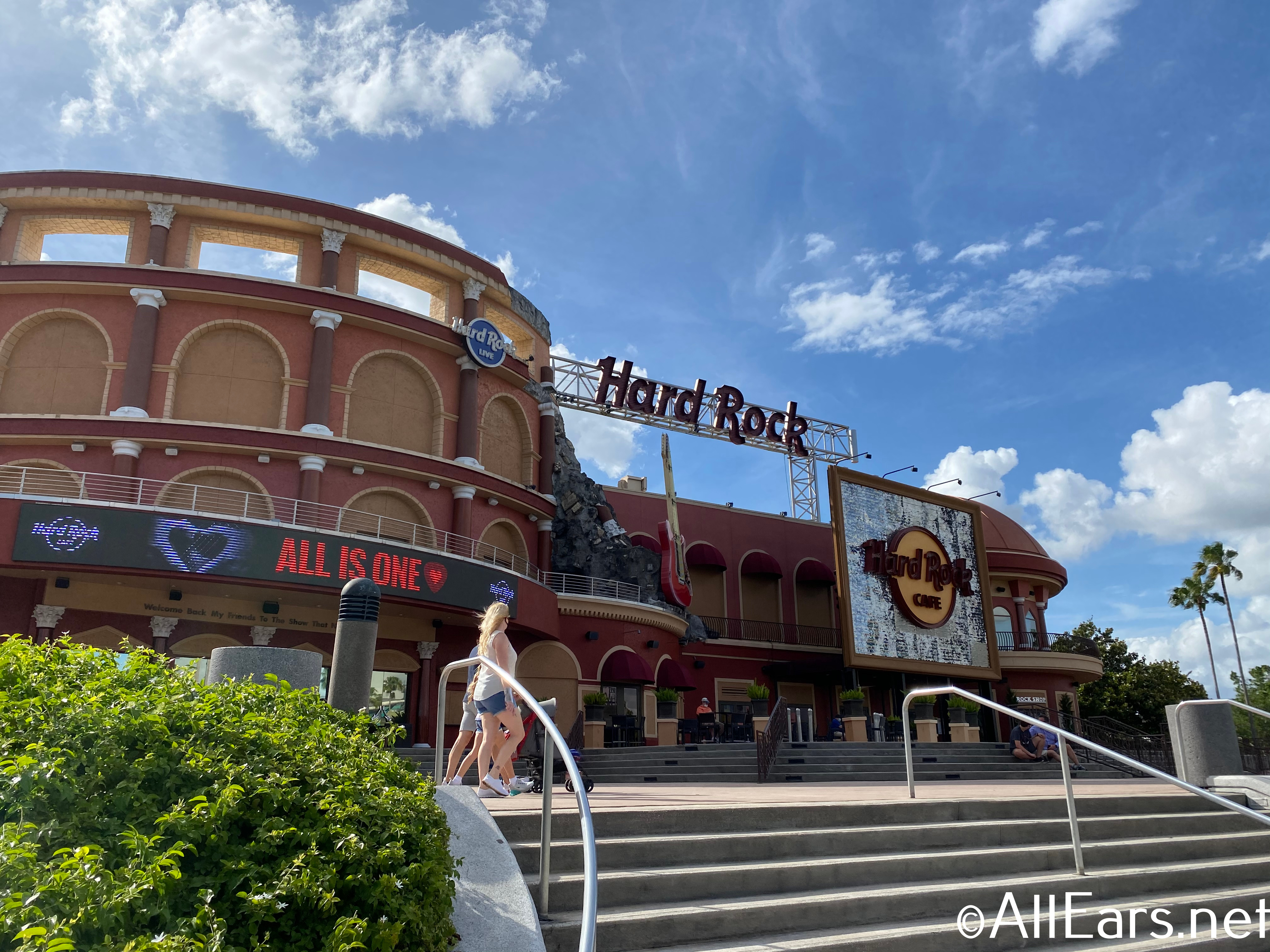 You can stop inside for a quick bite, and we HIGHLY recommend the Twisted Mac, Chicken, and Cheese (which you can get without chicken, if you'd like). The mac has a kick of spice with diced red peppers with a blend of four cheeses for a seriously satisfying snack!
Dinner
Cowfish
Having trouble deciding what you want for dinner? Cowfish is the way to go for the ultimate meal with the combination of a sushi bar as well as a bunch of burgers! You can pick up sushi options like rolls, nagiri, and more, along with burgers made with high quality Angus beef.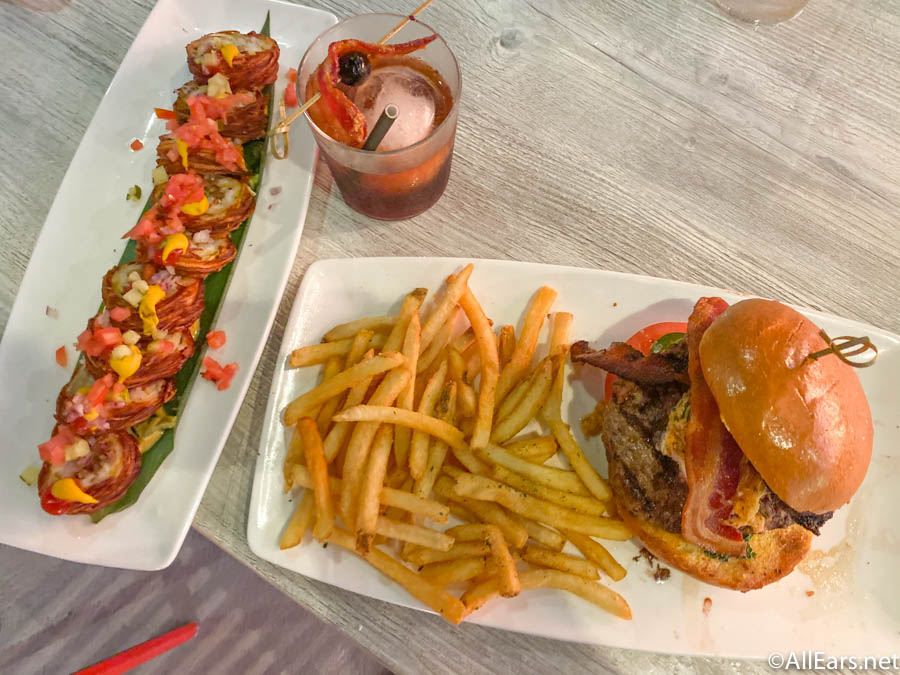 Cowfish is an amazing destination for mixing and matching, so you can split different menu items with your party. Talk about a surf and turf, folks!
Jimmy Buffett's Margaritaville
If you're missing the tropics, Jimmy Buffett's Margaritaville will take you to an island far away with a blend of island eats and a tropical atmosphere! Margaritaville has lots of options on the menu from salads to tacos and even pasta, all with a tropical twist! Oh, and did we mention the HUGE drinks you're not going to want to miss out on?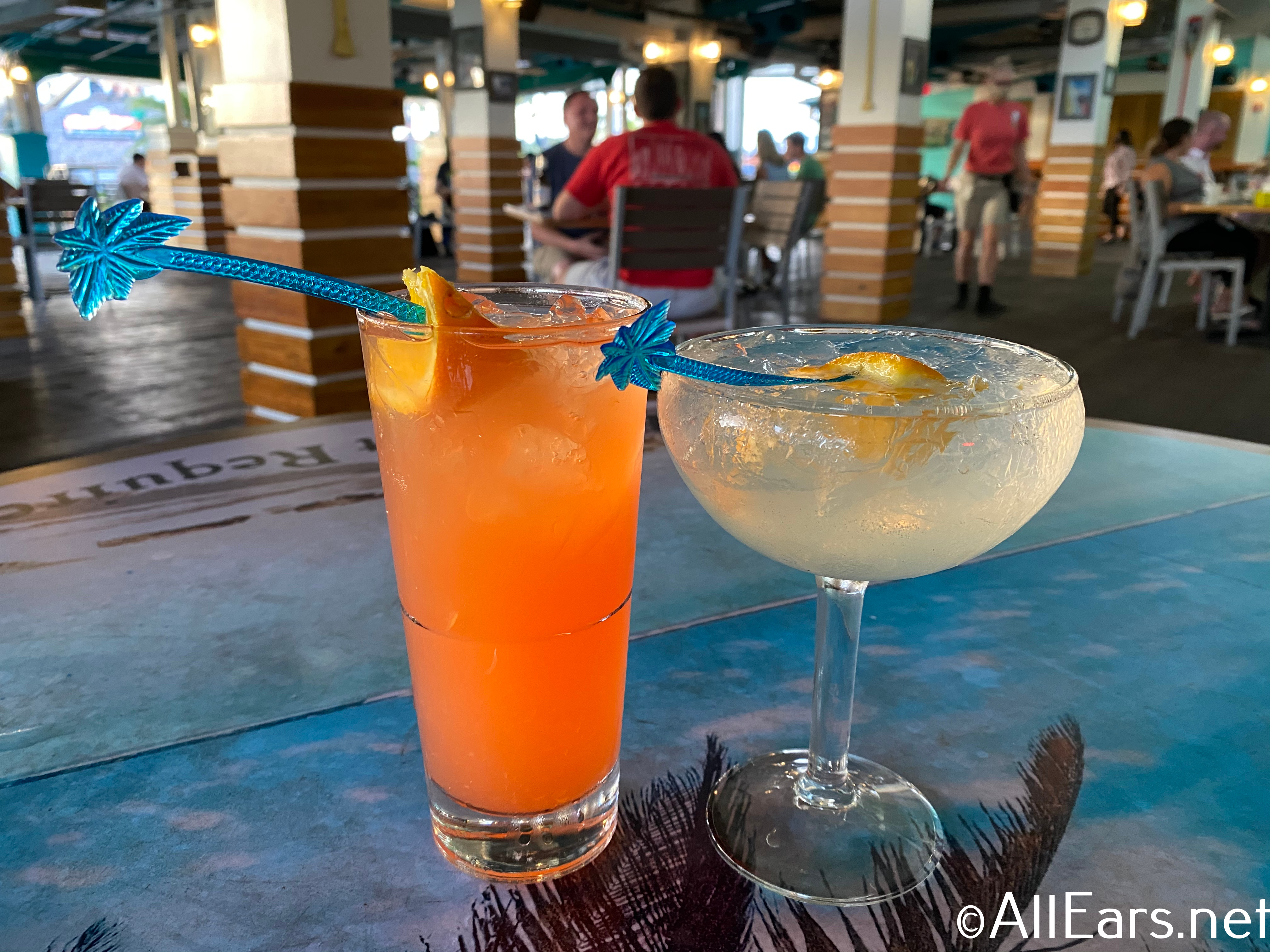 Vivo Italian Kitchen
The atmosphere of Vivo Italian Kitchen might feel a bit upscale, but the menu options are classic Italian dishes that everyone will love! Each of their meals are hand-made fresh in the kitchen (including the bread and pasta), so the price tag is WORTH IT.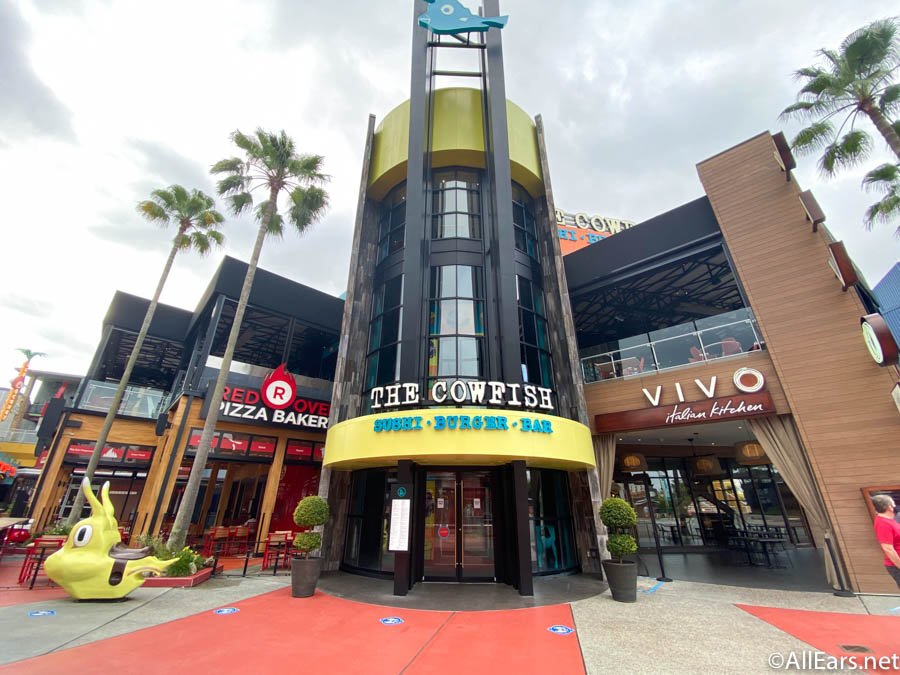 There's also simple stuff like wood-fired pizza for your little ones or squid ink seafood for the more daring in your group!
Dessert
Toothsome Chocolate Emporium
Toothsome has the full dining experience with meals and desserts, but we recommend just popping in for dessert since that alone is worth the trip. The desserts are made up of specialty milkshakes, sundaes, and assorted confectioneries.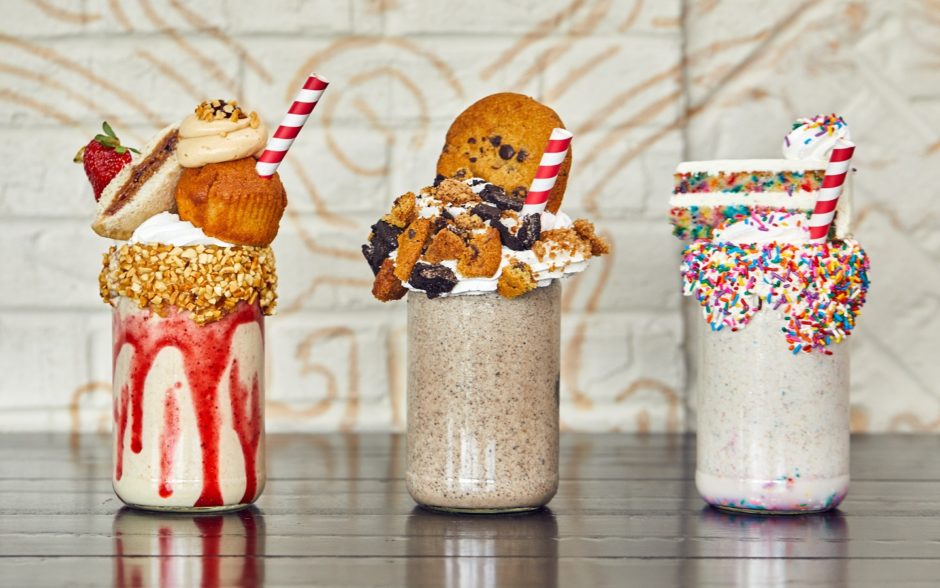 The milkshakes are even topped with cupcakes, brownies, or slices of cake so you get double the treat in one! Some of our favorites are the Red Velvet  Milkshake, Heavenly Hazelnut Milkshake, and the Brookies, Cookies & Cream Sundae (and we miss all of them)!
Wow, we're SO hungry after writing out this full Universal CityWalk food guide. And we're more than thrilled to make our way to our favorite restaurants ASAP to get our favorite eats and treats. As we continue to visit Universal Orlando, we'll give you a look at everything new happening in the parks soon!
What is your favorite restaurant in Universal Orlando? Let us know in the comments below!