For this month, I will be sharing Walt Disney World "castles" from each of the parks. Each photo will include guests with the hope the parks will be busy again in the not too distant future.
Spaceship Earth in Epcot's Future World is impressive in both its size and geometry. Guests walk under and around it on the paved promenades which flow to either of its sides.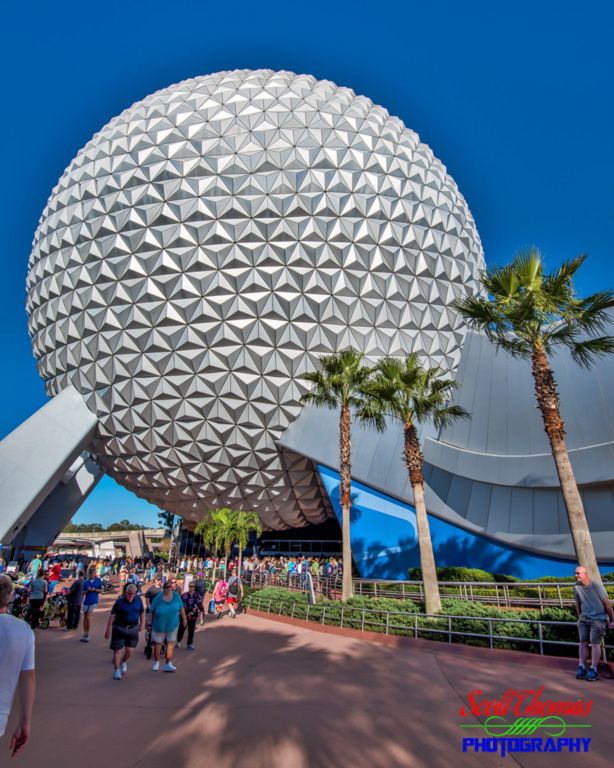 I have ridden Spaceship Earth many times since 1983. Over the years the ride's narrators have changed, some the scenes updated but it is still a very compelling message of how humanity's past leads to hope and prosperity for the future.