DISCLOSURE: This post may contain affiliate links, meaning when you click the links and make a purchase, we receive a commission.
We don't know about you, but it feels like every time we go to Disney World, we leave the parks buying at least one piece of merchandise.
The Disney Dogs and Cats series has quickly become one of our favorites combining our love for our pets and Disney movies together! Now, we've spotted the dresses in person!
As we hopped around the Magic Kingdom today to wave to the characters and listen to the Dapper Dans, we stopped into the Emporium to see what was new on the shelves. We spotted the Disney Dogs and Cats Dresses in person!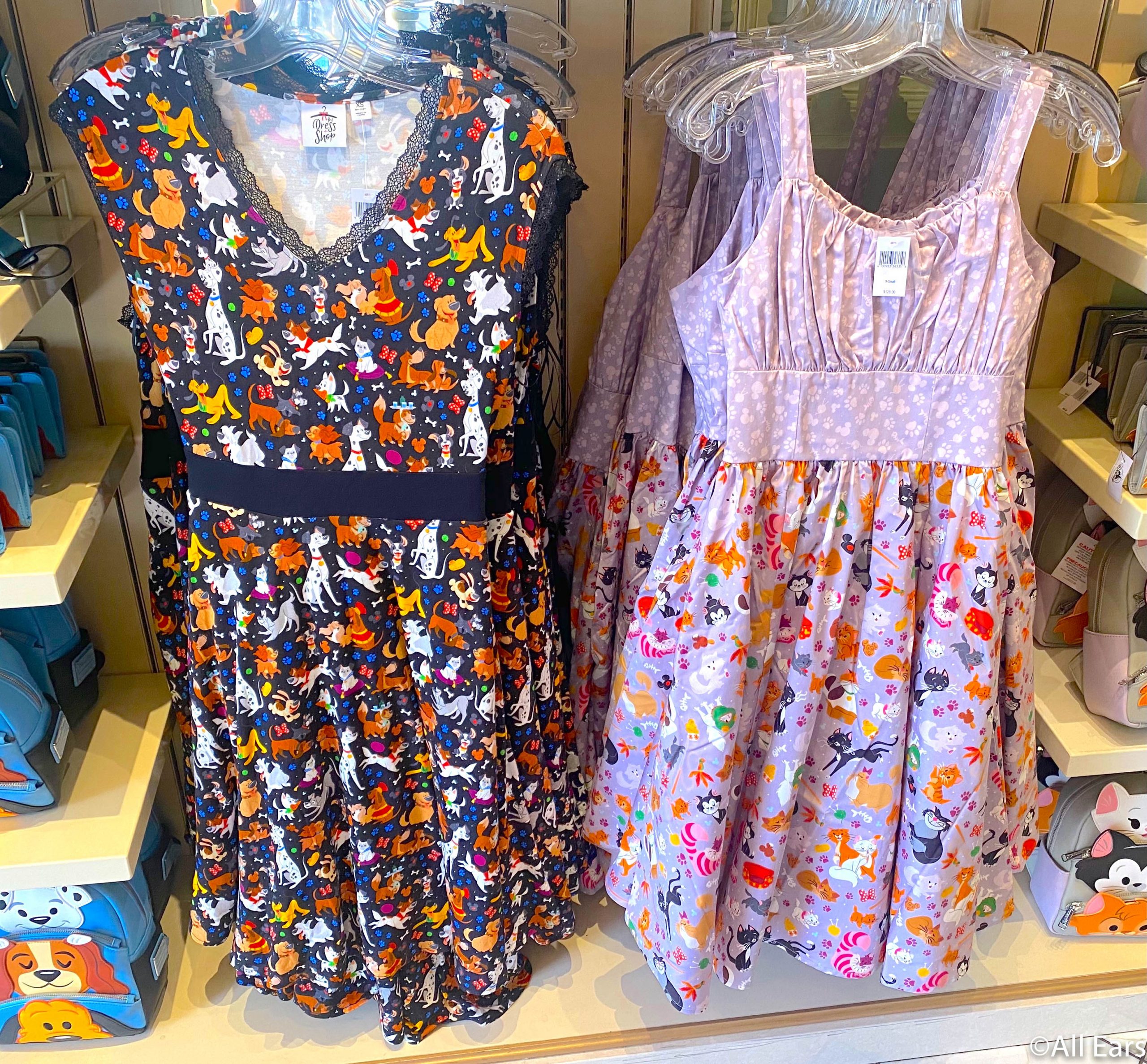 The Disney Cats Dress already looks as elegant as a cat with the lavender color and ruched bust…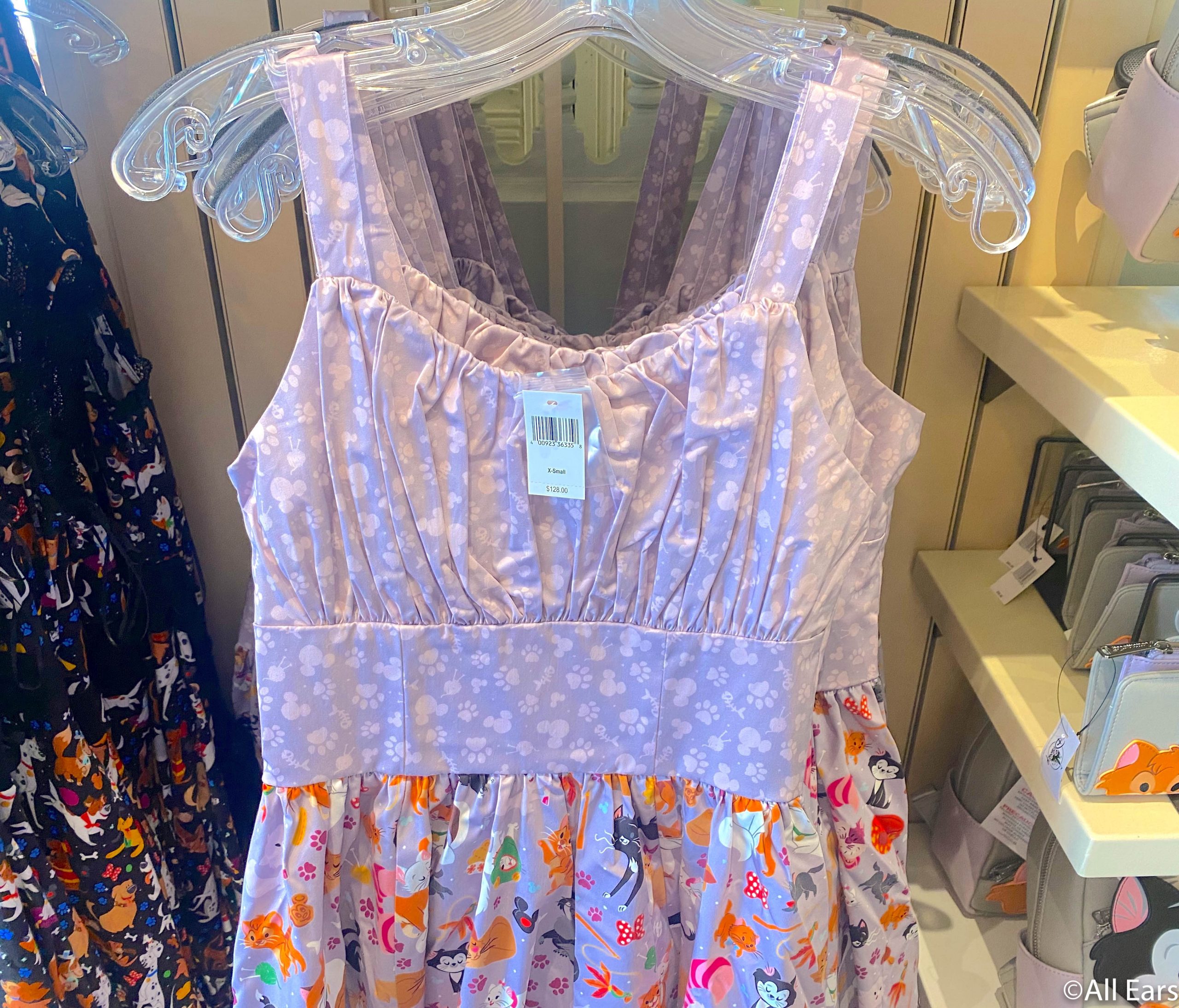 …that pairs beautifully with all the details on the dress, like the "" embroidered saying on the back…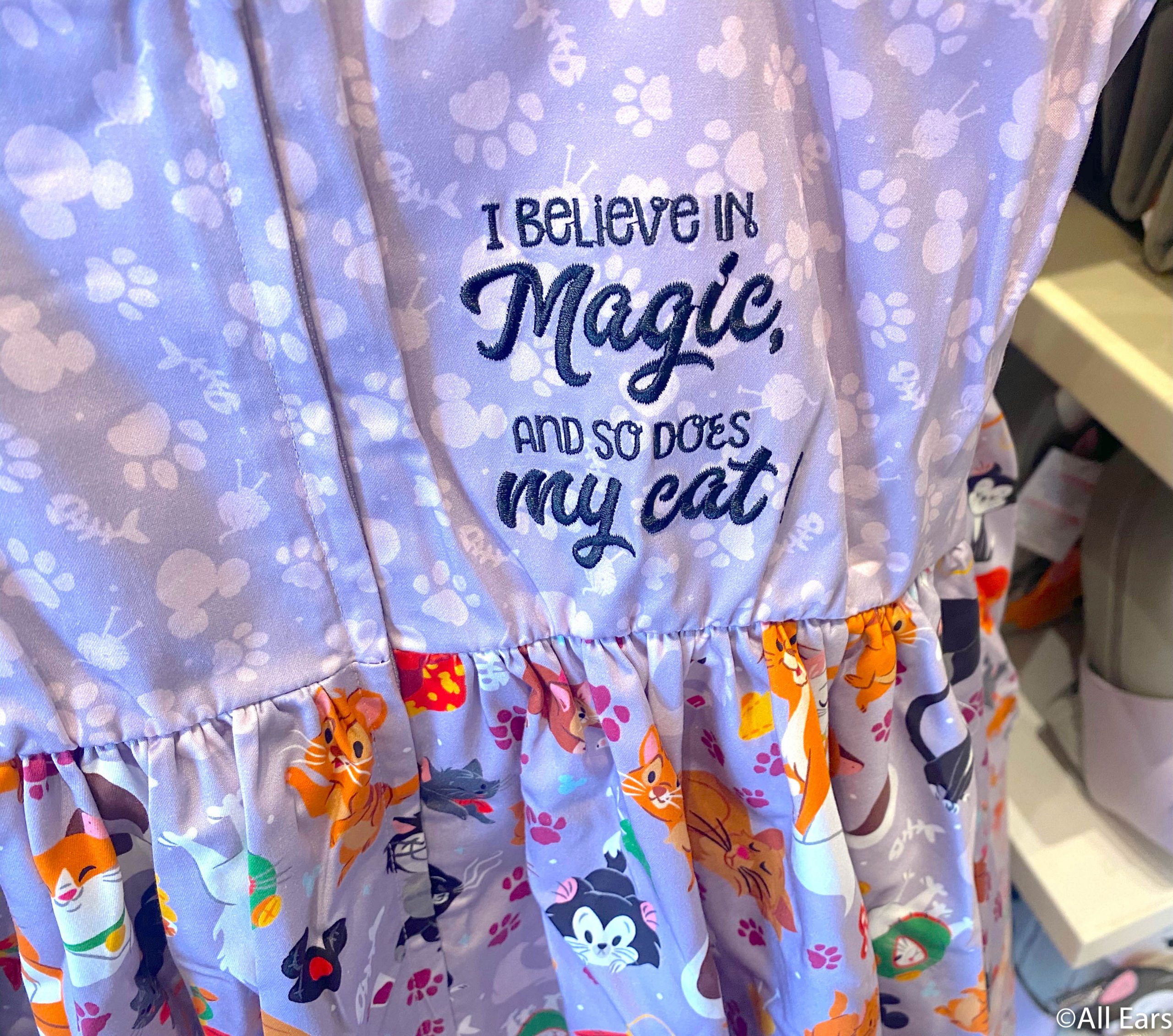 …and all the Disney Cats you can find on the skirt, including Cheshire, Figaro, Marie, Olliver, O'Malley, and more for $128!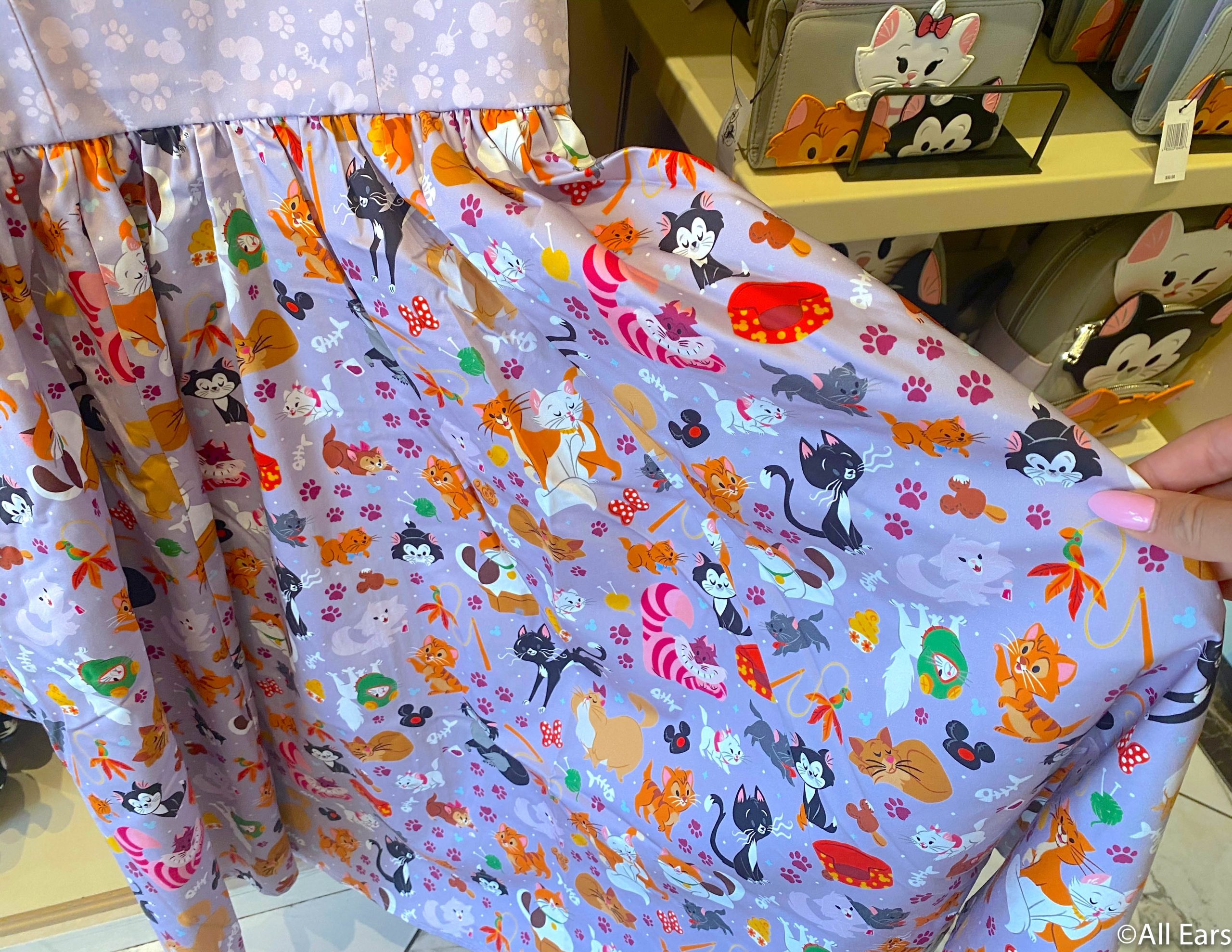 The Disney Dogs Dress, on the other hand, has a darker design with black lace around the neckline and sleeves…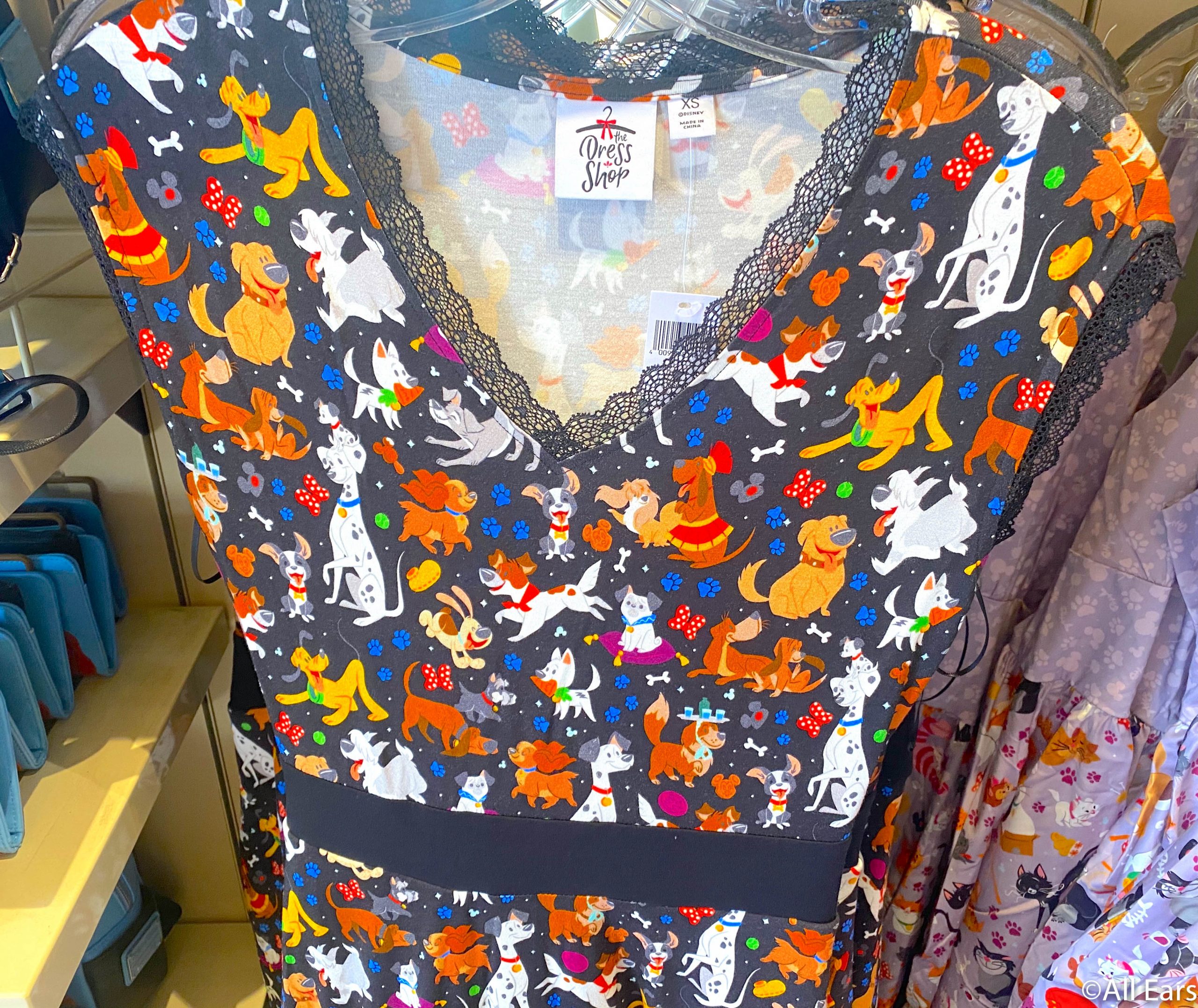 …a black belt with a blue embroidered paw print…
…and a variety of Disney Dogs like Dug, Bolt, Pluto, Percy, and more whose colors pop against the black background for $108.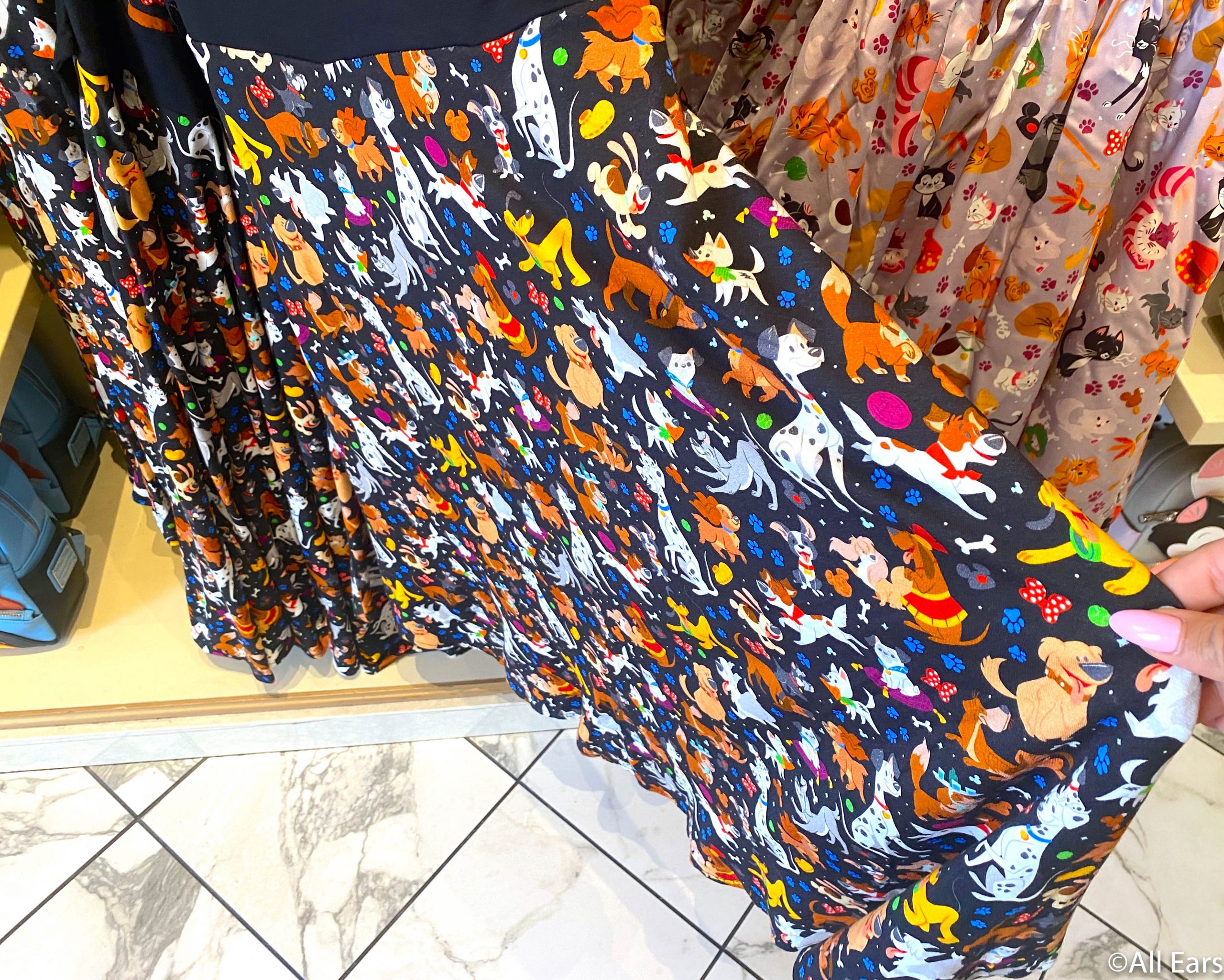 There has been a LOT of Cat and Dog merchandise recently but these dresses are a classy way to show off your love for your favorite feline or man's best friend.
Have you picked up any of the Disney Dogs and Cats items yet? Let u know in the comments below!