No matter how many times you've been on Kilimanjaro Safaris in Disney's Animal Kingdom, each ride is likely to be a slightly different experience.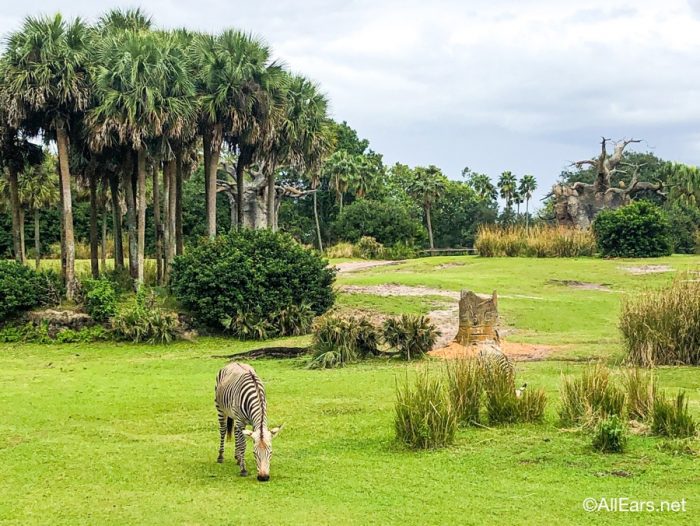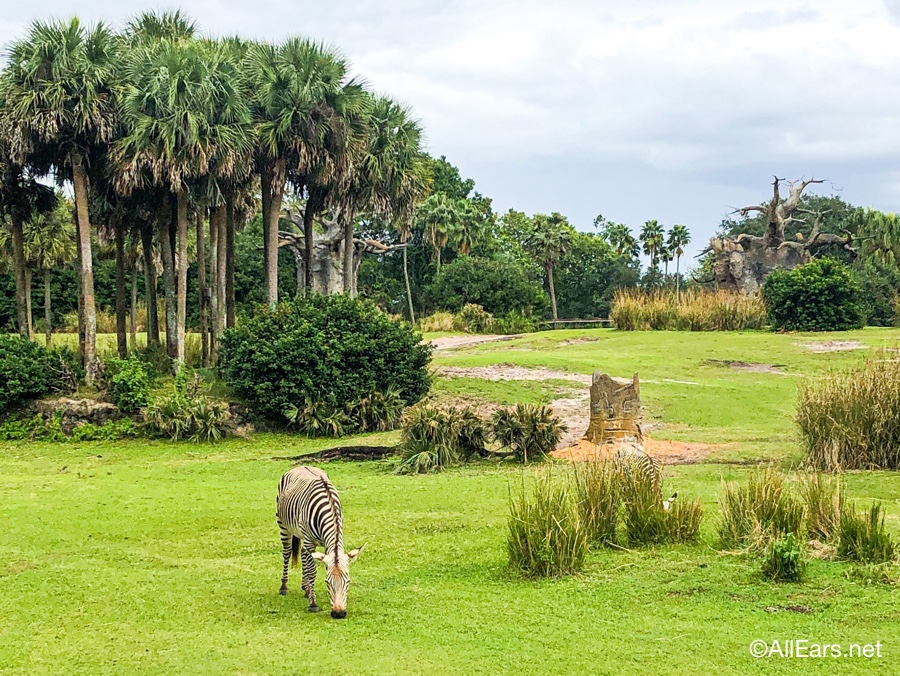 One trip you might be able to catch a glimpse of the lions as they lounge around, another trip may be full of zebras, and on another ride you might get the most amazing view of the elephants. It's one of the things that makes this such a fantastic attraction. Well, if you haven't been to Kilimanjaro Safaris lately, you'll definitely want to stop by the next time you're in the park to possibly catch a glimpse of the new baby giraffes that have joined the rest of the group!
Recently, Dr. Mark Penning shared some pictures via his Instagram (@drmarkatdisney) of the giraffe calves — Maple and Zella — that have joined the family of Masai giraffes on the savanna at Disney's Animal Kingdom!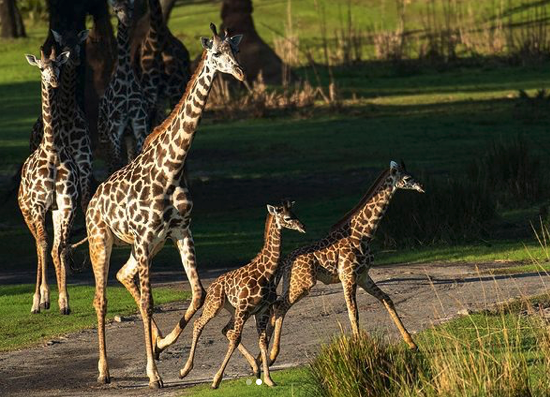 The giraffes were born a few months ago and have spent a lot of time bonding backstage with their moms — Mara and Willow — but yesterday morning, the time finally came for them to join the rest of their family out on the savanna. Did you know a family of giraffes is known as a "tower?" Cool!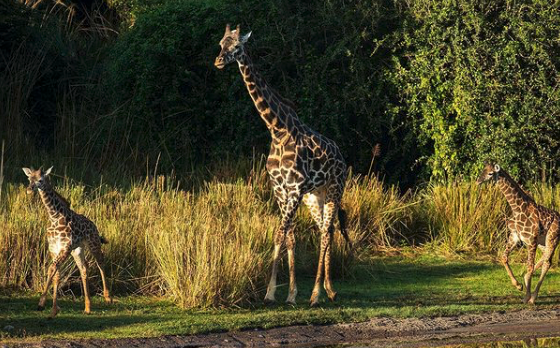 Dr. Mark says that the giraffes were greeted by some of their neighbors, including zebra, springbok, and wildebeest. The two baby giraffes (which Dr. Mark calls "baby besties" — SO CUTE!) took some time to explore their surroundings and run around with the older kids, while also staying near their moms and aunts.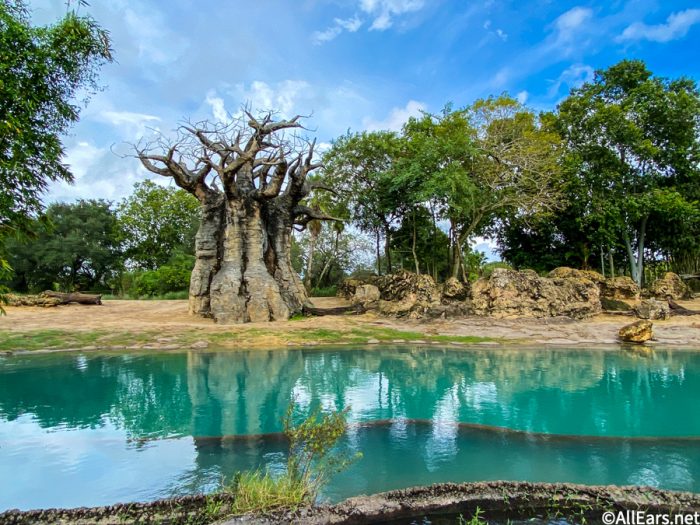 According to Dr. Mark, the giraffe calves will start spending more time on the savanna in the next few days, so you can be on the lookout for them when you go on your wild adventure at Animal Kingdom! We rode Kilimanjaro Safaris yesterday and got a small peek at one baby giraffe and her mom, but they were hiding in a corner behind some bushes so they were a bit hard to see. We're definitely hoping we'll catch a better view of them out in the open soon!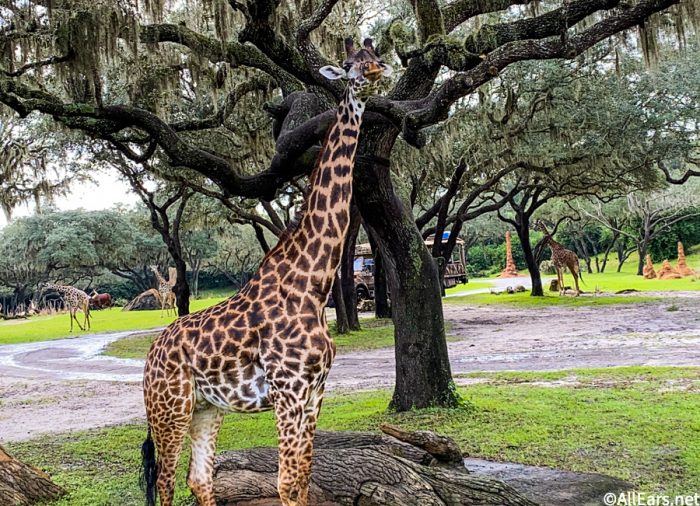 Want more fun facts about these giraffes? One of the baby giraffes was named Maple because the keepers noticed that one of her spots looks like a maple leaf. And Zella's name means "beautiful girl, who knows the path" in Slavic and African languages. These giraffes aren't the only babies born at Disney this year though! A baby white rhino, baby mandrill, and baby aardvark also joined the Animal Kingdom family in 2020.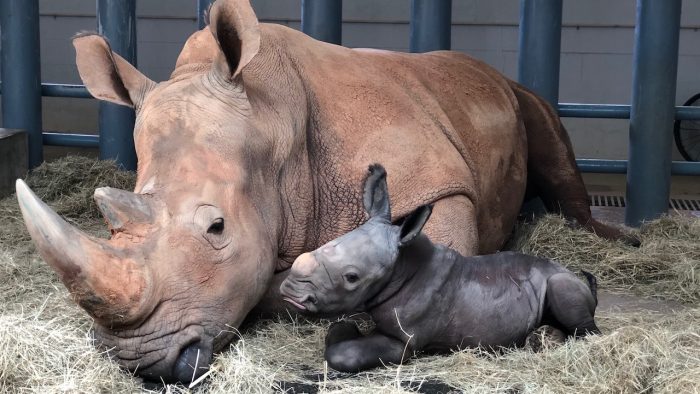 We can't wait to see what other baby animals are born at Animal Kingdom in the future! If you want more animal stories, be sure to follow Dr. Mark on Instagram and check out the Magic of Disney's Animal Kingdom on Disney+!
What animal at Disney's Animal Kingdom is your favorite to see? Let us know in the comments!
Join the AllEars.net Newsletter to stay on top of ALL the breaking Disney News! You'll also get access to AllEars tips, reviews, trivia, and MORE! Click here to Subscribe!