Today we're reporting live from Magic Kingdom's grand reopening.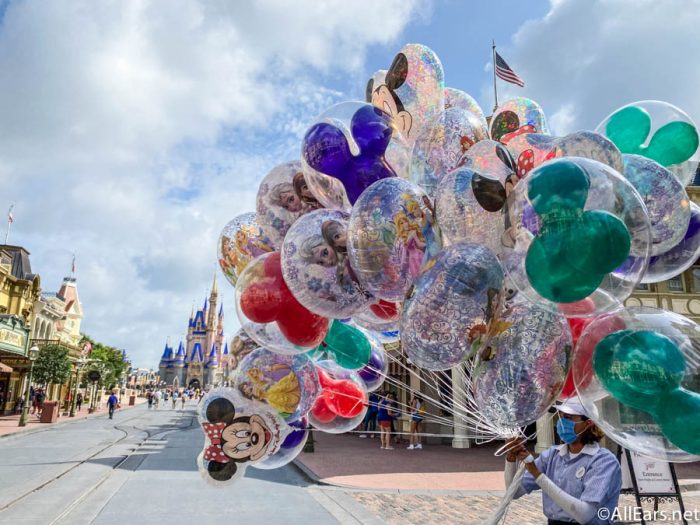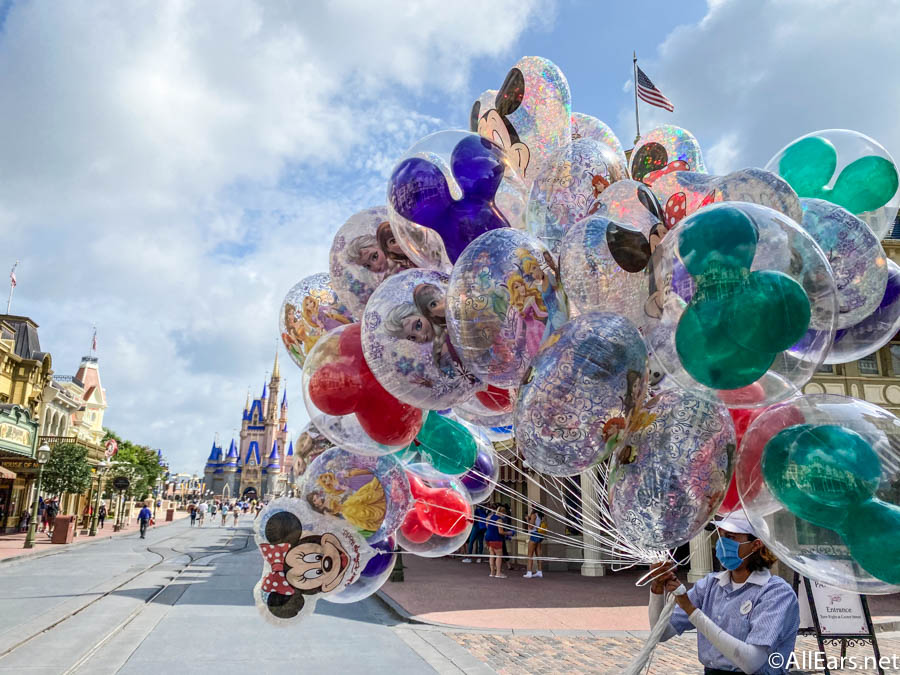 While we're back in the park after the Annual Passholder Previews this week, the crowd levels and wait times have been fairly smaller than usual in Magic Kingdom. However, there's one VERY long line that has returned once again for the grand reopening today!
Since Splash Mountain will be transformed into a The Princess and the Frog themed bayou attraction, many fans have been flocking to pick up the merchandise in the ride's gift shop. Splash Mountain has been so busy, in fact, that Cast Members had to instill a Virtual Queue for a 240-minute wait (!!!) to return to the gift shop to pick up tees, plush toys, and more!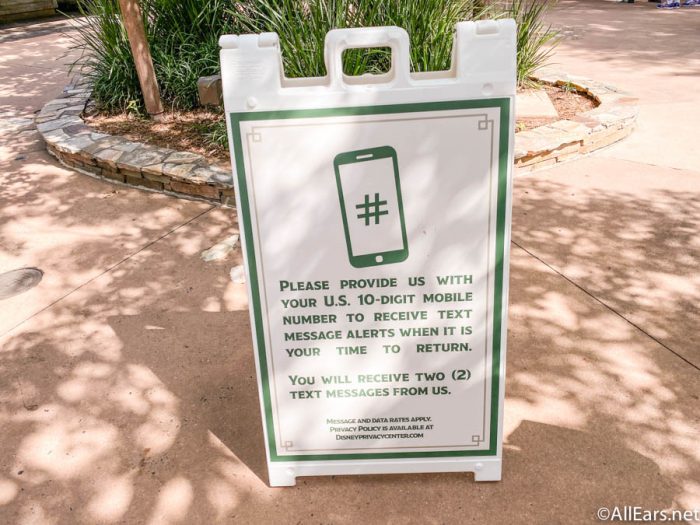 And, it looks like everyone is still feeling that need for some Splash Mountain goodies to take home, because the Virtual Queue is back in action!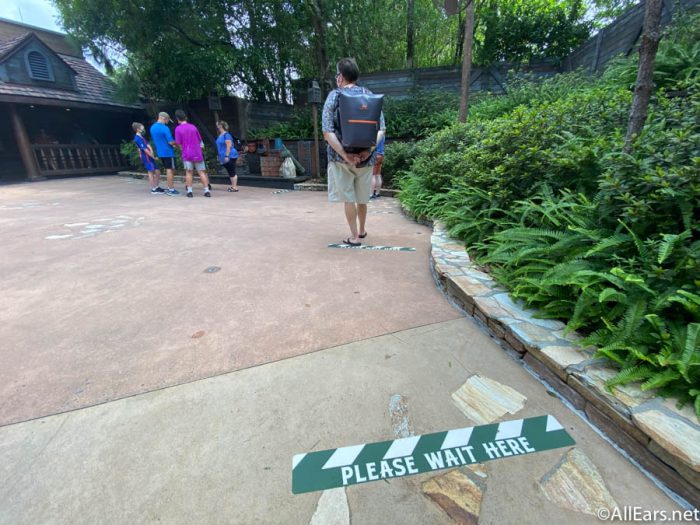 Guests were asked to wait in a distanced line in order to sign-up to be put on the Virtual Queue.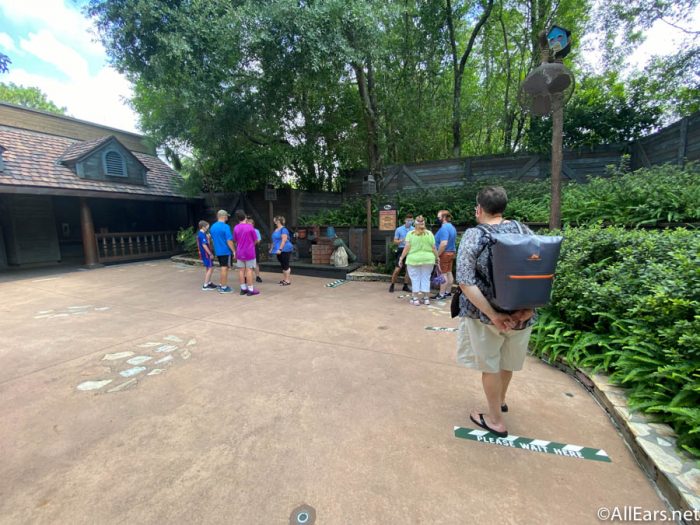 Once they provided a Cast Member with their phone number, they could explore the rest of the park…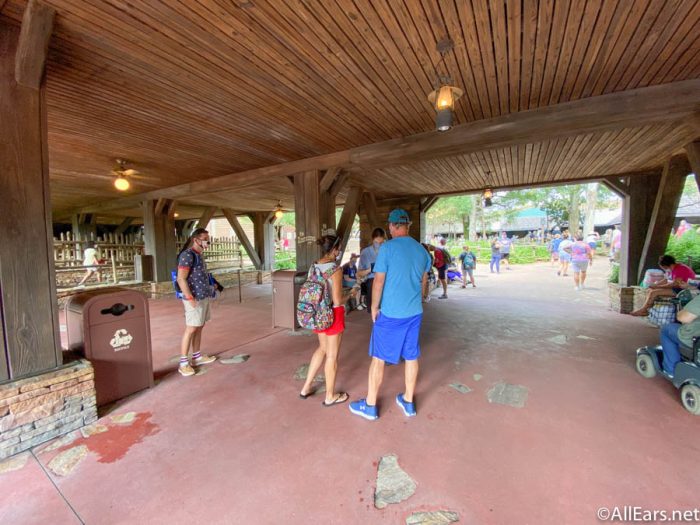 …before receiving a text confirming that they should return back to the gift shop.
However, we signed up for the Virtual Queue around 10:30AM EST, and didn't receive a return text until nearly three hours later. While the 180 minute wait wasn't as long as the Passholder Preview, it's still a crazy amount of time compared to the 5 minute waits we've seen at the attractions around the parks today!
We're sure that Br'er Fox, Br'er Rabbit, and Br'er Bear are FLATTERED that fans love them so much. And, if you happen to pop by Splash Mountain, be sure to check out the ride's modified seating and procedures!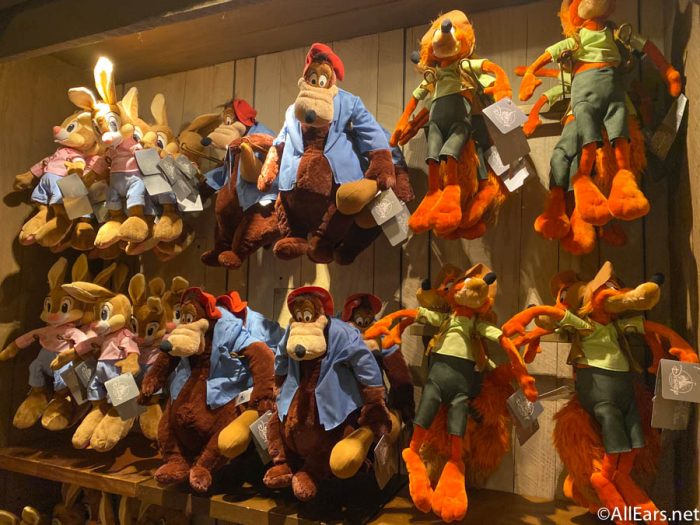 We'll keep you updated throughout the day on wait times, crowds, and other aspects from the grand reopening of Disney World!
Have you gone back to the parks yet? Let us know in the comments below!