When talking classic Disney attractions, Jungle Cruise is at the top of our list! It was an opening day attraction at both Magic Kingdom and Disneyland, and it remains a beloved favorite today, thanks to the corny jokes from the Skippers.
In addition to looking for the backside of water, there are tons of details to find on Jungle Cruise!
Here are five of our favorite hidden details on the attraction!
1. Plane Crazy

Before you enter the Hippo pool, look to your right, and you'll see half of a plane! Your skipper will probably make a great joke about taking a CRASH COURSE to get the job. LOL.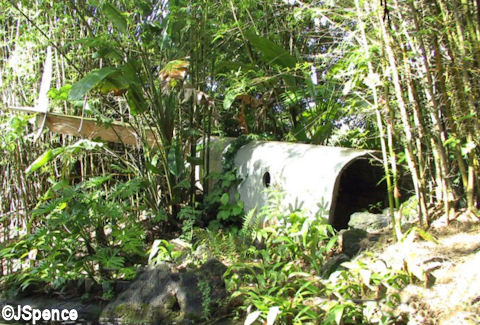 What you might not realize though, is the front of half of this downed cruiser lived in another Disney World attraction for a very long time! If you remember the now gone Great Movie Ride, you may recall the Casablanca scene.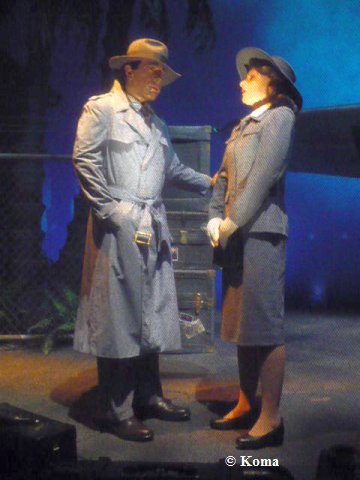 As Humphrey Bogart utters his famous line, a plane would start up behind him. And it was just the front half of that prop plane — because the back half was here on the Jungle Cruise! (It also lived on the Studio Backlot tour for a period!)
2. Glowing Eyes
When you enter the temple you see a few creatures lurking. Their eyes are glowing (as animal eyes do) in the dark!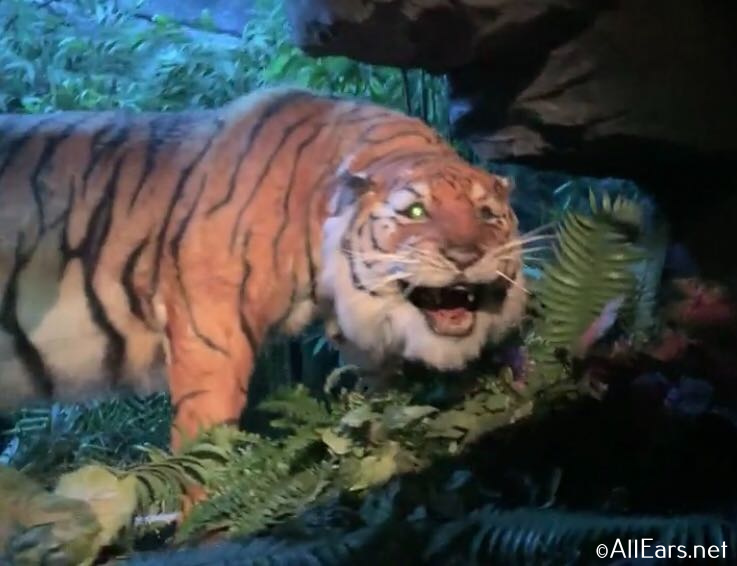 A lot of people think this is a hightech trick but really it's just marbles with special paint! Don't forget, this attraction debuted in 1955 so the technology is old, but it still holds up!
3. Canoe See It?
When floating past the canoes (just before the giant snake), look closely at the faces on them.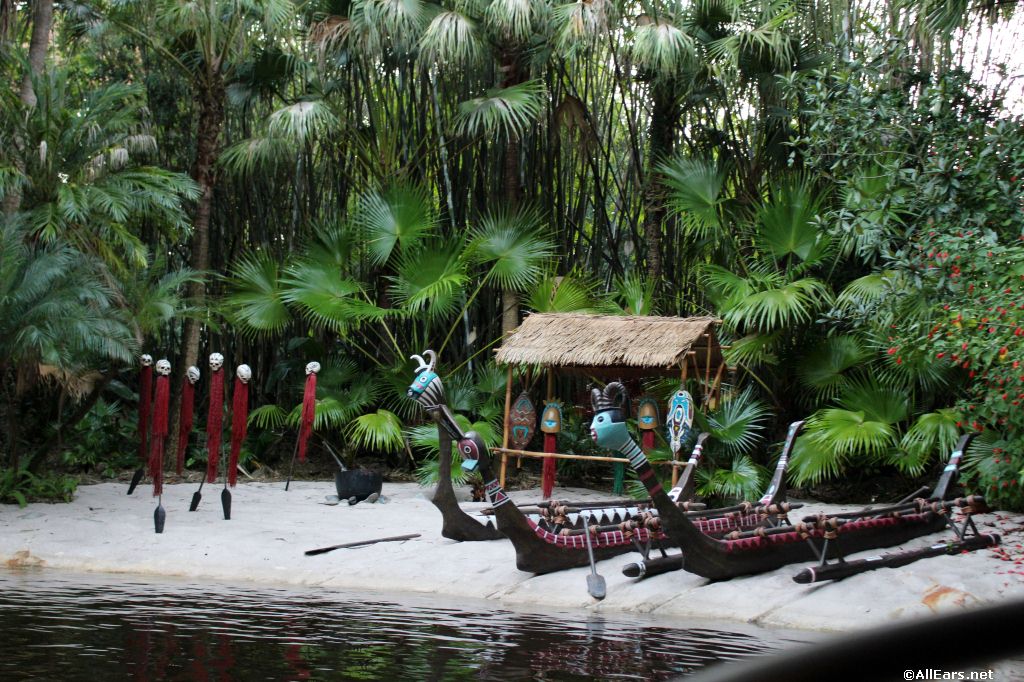 They were actually designed to resemble Mickey, Donald, and Goofy! Donald is in the middle with the duck bill, Mickey is on the end with the curved horns to resemble his round ears, and Goofy is on the left with the pointy horns to indicate his floppy dog ears!
4. You look familiar.
This poor chap is getting the point (in the end) of being safe on a safari, but look closely at his face. Have you seen him somewhere before?
If you've been on the Haunted Mansion (which of course you have) you'll also find him there. He's the Grave Digger with the dog you see as you enter the graveyard! Disney Imagineers often recycle molds for faces instead of creating brand new ones, which is why this lucky guy gets to live at two iconic rides.
5. Missing Persons
Some of the best details are in the queue and unload area — like this hilarious sign listing missing persons and boats.
Take a minute to read some of the names, and you're sure to have a chuckle. My favorites go together: "Ilene Dover" and "Ann Fellen." 🙂
For more Jungle Cruise fun, check out this AllEars TV video!
Are you a Jungle Cruise fan?  Let us know in the comments! 
Interested in Disney history and Imagineering details? Take a look at these recent posts: