Here is a set of photos I took around Epcot's World Showcase I wanted to share and discuss. If you have any questions about them, please, use the Comment link below.
I first want to preface this post by telling you my gear philosophy when visiting a Disney themepark. I use a small belt (ie., fanny) pack with an OP/TECH Shoulder Strap for my camera. In the pack, I carry a Nikon SB-700 Speedlight (flash), extra lens, extra camera battery, extra memory cards, circular polarizer filter and a few lens cleaning wipes.  This way I am not weighed down by a lot of equipment. The lens on my camera and in the pack vary depending on the park or property and my mood.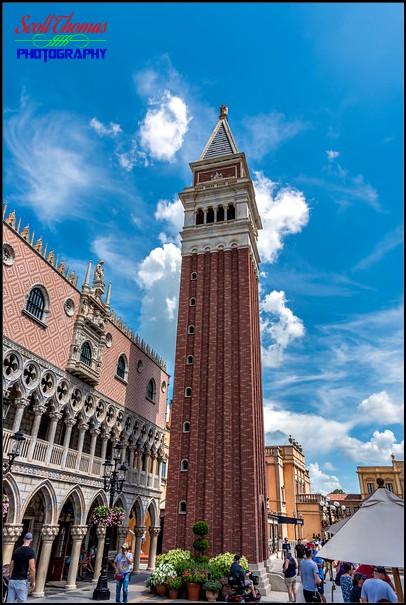 You may ask why I carry a circular polarizing filter. This photo of the replica of the St Mark's Campanile Bell Tower in the Italy pavilion in Epcot's World Showcase is the reason I do so. By rotating the filter, I can vary its effect on the scene. I liked the deep blue of the sky position the best.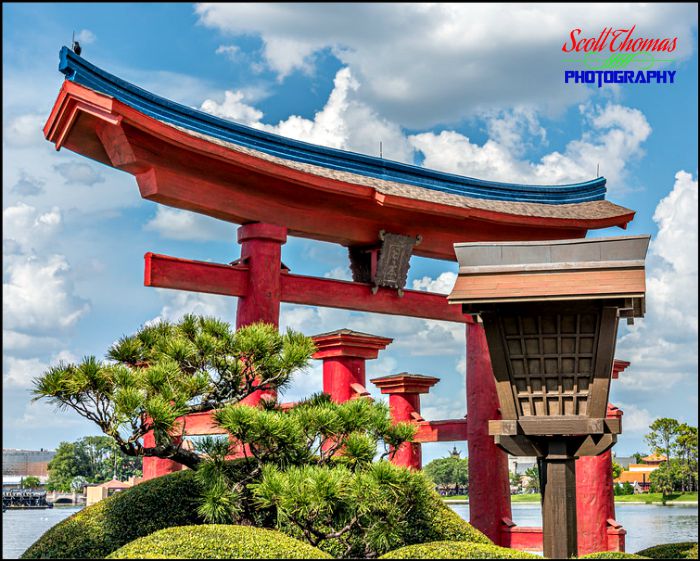 While it is not a big zoom, the 50mm focal length here does show the effect of telephoto compression on this scene in the Japan pavilion of Epcot's World Showcase. Each element looks like they are stacked on top of each other when, in reality, there is a lot of space between them.  Here, the polarizing filter gave me a graduated filter effect from left (light blue sky) to right (dark blue sky).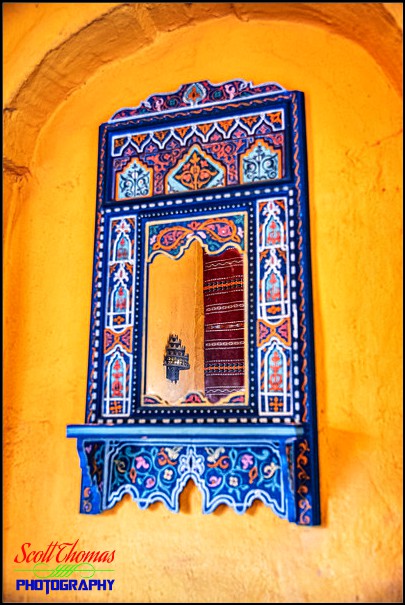 Yes, we are back in Morocco of Epcot's World Showcase again. The open air Tangierine Cafe quick service restaurant has this beautiful mirror in one of its dining areas. You never know if something like this may be removed or moved in the future.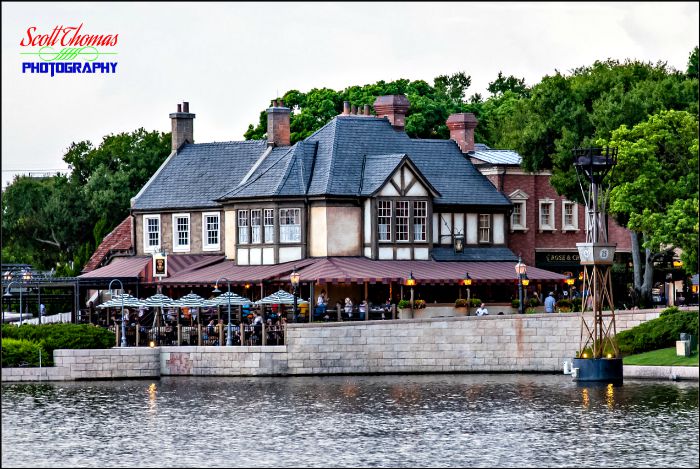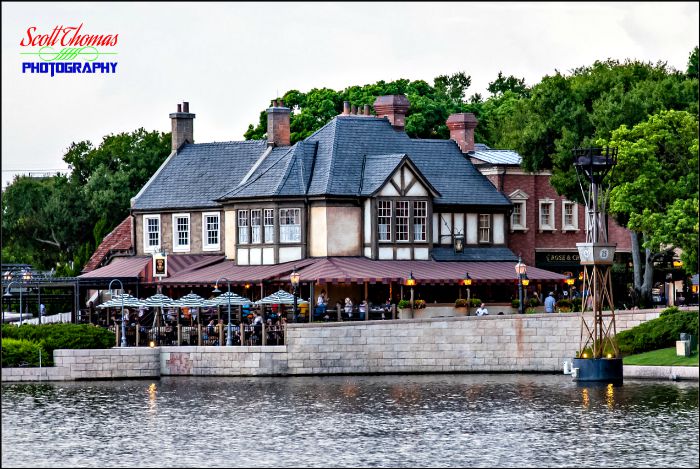 With a cloudy sky, my initial photo came out very flat looking. In Adobe Lightroom, I worked on this image and found a lot of clarity and texture separated the Rose & Crown Pub and Dining Room in the United Kingdom pavilion of Epcot's World Showcase from it's background and gray sky. This photo would be a good candidate to drop in a replacement sky using a tool like Photoshop or Lumiere.
I will be going to back to Walt Disney World this December. If anyone has a suggestion for a future photography blog post, drop me a Comment below.
Be sure to follow @allearsnet on Facebook, Instagram and Twitter!
Click below to subscribe to the AllEars® newsletter so you don't miss any of the latest Disney news!